We all watched spellbound over the past year as Rory, the male half of country duo Joey and Rory Feek lovingly, eloquently blogged about Joey's struggle with cervical cancer, and their faith in God despite it. Over and Over again this precious couple and their daughters Heidi, Hopie,and Indiana blessed us with their transparency, their strength, and their unwavering belief that Christ held all their lives in the palm of His hand.
Though Joey's death on March 4, 2016 certainly devastated her family and all her fans, and those of us who had been praying so hard for a miracle, it also did so much more than that. It glorified God in a HUGE way. Through their faithfulness and commitment to telling their story, the Feeks were able to share the gospel of Jesus Christ with literally hundreds of thousands of people. Even Joey's own father became a Christian because of her faith through this time, a fact that Joey said made her, "so proud".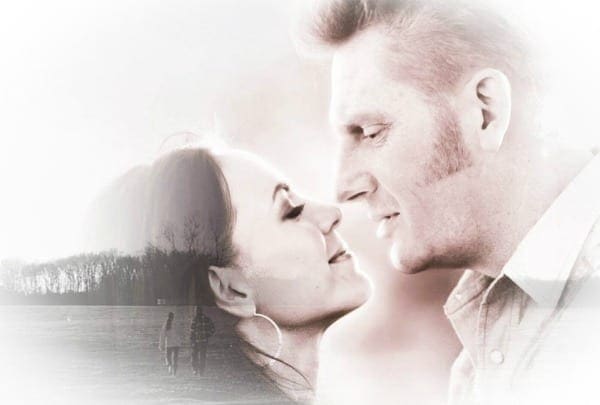 Photo: ThisLifeILive.com
And now, even after Joey's death, her story continues to reach more people. In a blog post last week commemorating what would have been his and Joey's 14th wedding anniversary, Rory revealed that on September 20th, he will release a full-length documentary film made of videos they had taken since January 2014, a month before their daughter Indiana was born, long before they knew Joey had cancer. This documentary will tell their whole story, and with it, once again, the story of Christ.

Rory says the film, entitled, "To Joey, With Love, is "A film about our lives during that two-and-a-half years. Our love. Our struggles. And even more so, about our faith in God and our hope in a plan… bigger than the one we can see with our own eyes." I am praying that not only Joey and Rory fans, but even those who haven't yet heard of the couple will be reached through this film and learn about Christ  because of it!
It's going to be in theaters for only ONE special night,September 20, 2016! I am praying it's coming to my town!! To find out if you can see it in your town and how to get tickets, check out the movie's website— tojoeywithlove.com.
I am definitely lining up to see the Feek's story one more time. The trailer absolutely WRECKED me, but I can't get enough of this family's inspiring story. Will you be going to see it?