A Texas mom of twin 8-year-old girls is saying her "worst nightmare" has come true after she found out complete strangers have been viewing the girls' bedroom online through a live streaming app.
The girls mom, who asked only to be identified  by her first name, Jennifer, told ABC News that she discovered her girls' bedroom surveillance feed—which she says they were using to protect them—had been hacked and was streaming on a free app called Live Camera Viewer. A user of the app from Oregon saw the feed and knew it was not supposed to be there, so she took a screen shot and posted it in a Houston, Texas moms group, where Jennifer saw it and was immediately horrified that strangers had been watching her daughters.
Live Camera Viewer taps into surveillance feeds from all over the world, so users can watch anything from a tiger in a zoo in Japan to traffic interchanges in Mexico. But there are clearly some feeds on the app, like Jennifer's, that are private and have been hacked into.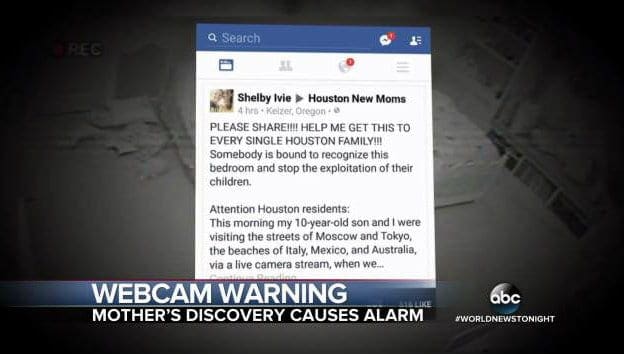 "We have security cameras to protect them," Jennifer told ABC. "I feel like I've failed. People are watching my kids in their home, dressing, sleeping, playing."

After talking to security experts, Jennifer believes the webcam's feed was hacked through a video game her daughters were playing on their iPad and says that now she won't allow them on the Internet at all. She warns other parents to be hyper vigilant of security if they have a live camera running anywhere in the house. A security expert interviewed by ABC said any surveillance camera that runs in a home is probably very susceptible to hacker attacks, as they weren't necessarily designed to be secure.
If you have live video feeds or webcams in your home, it's time to do a security check! This is just one more way determined predators can gain access to our kids if we give them the opportunity.