Dear Joshua and Jonah,
I'm not super-excited about having this talk with you, but the more I live in this world, the more I realize that if I don't, I will have failed you, and possibly the people you will come into contact with in the future. So, I'm gonna "mom up" and we're gonna do this thing.
I have to tell you about something that happened recently in California. It involved a young man who is actually from very close to where we live. His name is Brock Turner and he went to college in California. Because you are young, I can't tell you exactly what he did, but I will tell you that he hurt another person, a young woman, very badly. They were at a party, and this girl was not well. As a matter of fact, she was so sick that she was not awake. Brock thought he could take her somewhere secret and hurt her and that no one would ever know, and that even she wouldn't know, because she was asleep.
But he was wrong.
While Brock was hurting the girl, two other students from the college rode by on their bicycles and saw him. Their names are Carl-Fredrik and Peter (you'll want to remember those names, boys), and they came all the way from Sweden to go to this college in California. When they saw Brock hurting this girl, they stopped him. And when Brock ran away, they caught him and held him so that he couldn't move until the police got there.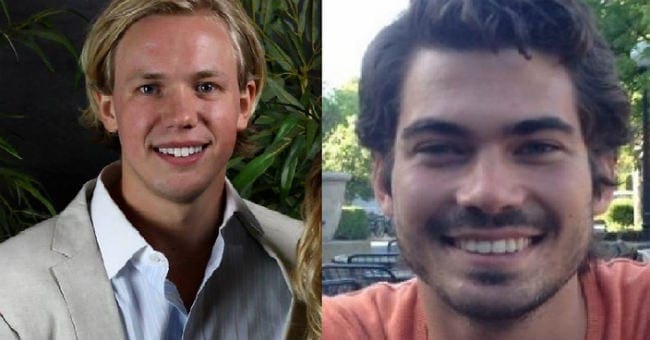 And they didn't just stop the bad guy, they also helped the girl. They made sure she was breathing, and they called 911 to get her some medical help, because she wasn't well, and now she was hurt, too. And thanks to them, she is going to be well again one day. She won't ever be the same, but she is alive and healing.
My boys, what I want you to learn from this story is that there will always be people in this world who are doing wrong. These people sin when they think no one can see them, and they will try to hurt others and get away with it, like Brock Turner did.
But I also want you to learn and know that there are good, good people in this world, like the two Swedes on bicycles who saw a total stranger being hurt, and went out of their way to stop a bad guy from hurting her any more.
Boys, the world is full of Brock Turners who hurt others and only love themselves. But it's not as full of Swedes on bicycles, of heroes who will do the right thing when everyone is watching AND the right thing when NO ONE is watching.
These heroes treat women, girls, and everyone else around them like neighbors, just like Jesus tells us to in the Bible: love your neighbor like you love yourself.
You'll have lots of chances in life, kiddos, to either be a Brock Turner or to be a Swede on a bicycle. I pray you always choose the latter, my sweethearts. And I'll be praying that every day for the rest of your lives as you grow up in a world that is so much harder than it was when I was a kid.
Do hard things, do good things, and do them out of love. Bicycle and Swedish nationality not required.
I love you guys, and I'm already proud of the men you'll be.
Love,
Mom