When I was 8-years-old, I used to stand at the foot of my mother's bed and preach. One particular lesson that really fired up my mama and all of my stuffed animals surrounding her on that plush bed was my message on how we need to go out and be the hands and feet of Jesus! We need to lift up one another and spread the Gospel! We need to do something! Glory! That one really affected my stuffed pink puppy dog, Rascal. I think he waved his handkerchief in the air and let out a hearty, "Amen!"
My mother often told me after those "sermons" that she believed I was called by the Lord to spread the Good News. I didn't think much of it because I already knew what I was going to be when I grew up. I was going to be a writer. Not a preacher. God had placed within me the desire to write at a very young age, and that was exactly what I was going to do.
But somehow, 28 years later, the Lord has so graciously allowed me to merge those very things. After publishing four books and writing for various websites, my social media platform has grown to over 1 million followers. I truly believe that He has given me this online platform to do exactly what my mother predicted so many years ago ‒ to spread the Good News.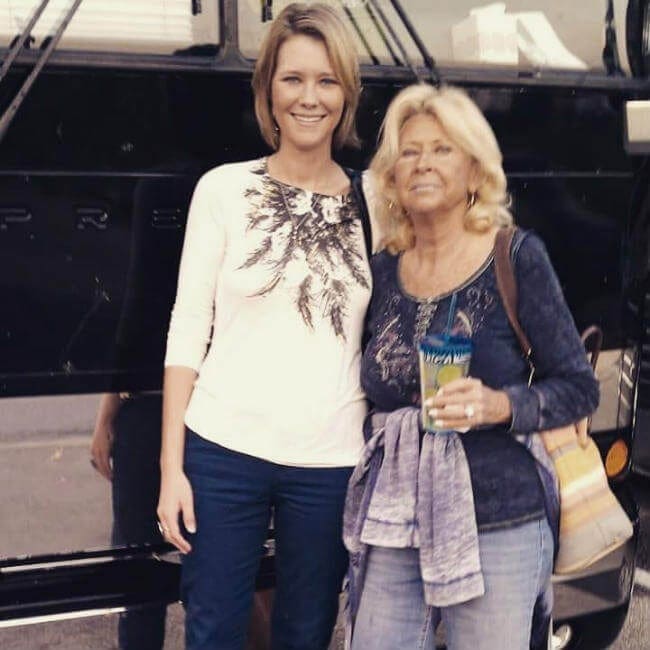 I spoke to Anna Lind Thomas for the first time several years ago. She lives in Omaha and is the hilarious founder of Hahas for Hoohas, a funny website for women, and she put out a call for writers. I applied for the job, and we clicked during our first phone call. But either Anna or I had any idea that our paths crossing was truly God-ordained. We were oblivious to what He had in store for our future. Sure, we knew we would bless Facebook with humorous articles about those "pull-out-your-hair parenting moments" and "patience in the school drop-off line", but we had no clue that God was going to give us both the desire to share the Word with other women.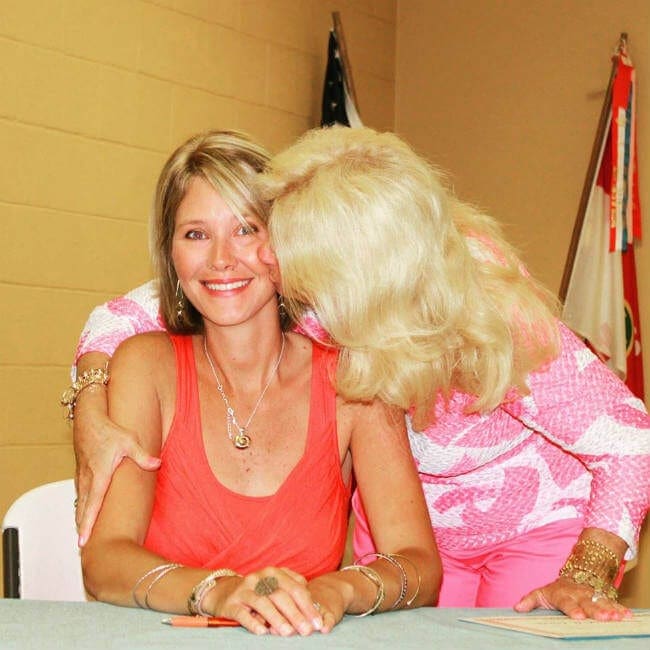 My mother suddenly passed away in 2015, and my writing took a completely different turn. I had been known online as a humor writer. I was the funny mom who wrote articles and blogs and made videos about the first day of Kindergarten blues and the frustration found while waiting in that one lengthy check-out line at Wal-Mart, but I was experiencing so much pain at the loss of my mama that I could not find my funny for many months. All of my jokes and one-liners fell flat. My heart just was not joyful enough to make others laugh. And as the Lord came to my side and blanketed me in comfort, I acknowledged my grief and wrote instead about the emotions that I was feeling at my mother's death. That's when I received hundreds upon hundreds of emails and messages from strangers and learned that grief really is a universal language. So many people are hurting. I knew then that my purpose wasn't simply to make others laugh (although I truly believe that laughter is a blessing!), but to steer them to Jesus ‒ to steer them to the author of hope and healing. And that was the beauty found in the ashes of my mother's death.
That was the purpose found in the pain.
I became on fire to give back to God. After all, He had been so good to me. He had been near to my broken heart in such a devastating time. He brought me out of the darkness. He reminded me that my mother was resting at His feet in paradise. But I didn't know that God was also stirring some powerful emotions in Anna. He was also calling her to do more. He was calling her to share her faith and lead others to Him. He was calling us to be the salt and light ‒ together. That's where the idea for an encouraging podcast, The Anna and Susannah Show, and an online bible study for women, The Word Up Club, was born.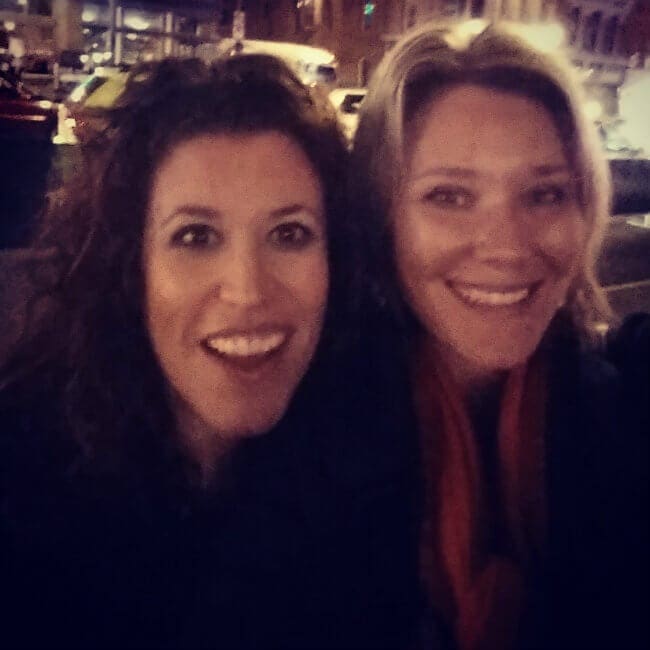 Anna and I are just two mothers who want to draw closer to His love and His word and apply it to all aspects of our lives as we live out His purpose for us. We didn't go to seminary – we're women, just like you – who have faults, hurts, struggles and trials (you know – human stuff) – and we need God in our lives real quick before things get real outta hand.
Our podcast and online bible study is for me. For you. For us. Because we long for fellowship and friendship. Because we want to laugh and be encouraged and inspired – so we can encourage and inspire others, too. We want to do all of the things that I preached about at the foot of my mother's bed so many years ago. We want to do something!
This is an online bible study where a sense of humor is encouraged. You don't have to leave the house, put on pants, or reapply your eye liner. If your breath smells, we'll never know. We pray specifically that every single person who registers has been hand placed into this group by God. And that not only do our members grow in their faith, but also find life-long friendships with likeminded women. This isn't for people who like to put on a holy facade. This is for real women who feel called to go deeper, to something unexplainable. And just decide to simply … show up.
The Bible tells us where two or more are gathered in His name, He is surely there with us. So we're believing in faith that He is truly going to be at the center of this bible study club. He's going to provide the same comfort for many women that He provided for me ‒ that He continues to provide for me. He's going to stir a fire in many hearts. He's going to do some incredible things for those who are receptive to receive them.
When I was 8-years-old and preaching to a bed of stuffed animals and my dear, sweet mother, I had no idea that one day I really would be called to share a testimony of strength and grace and forgiveness on this thing invented by Al Gore ‒ the internet. I had no idea that I would be introduced to Anna, and together, we would strive to lead others to Christ. I had no idea. But God did. 
We hope you'll pull up a seat and join us on our mission to be the salt and the light.
***
For more information on The Anna and Susannah Show podcast and the Word Up Bible Study Club with Anna Lind Thomas and Susannah B. Lewis, visit annaandsusannahshow.com
You can find books by Susannah B. Lewis at Amazon, Books-A-Million and Barnes and Noble
Follow Susannah on social media @whoasusannah and at whoasusannah.com
Follow Anna Lind Thomas on social media @annalindthomas and at annalindthomas.com