Dance Teachers,
We need to talk. You have got to stop sending children out to dance in public in their underwear. Maybe you've added some rhinestones to that underwear or maybe you've strategically placed a piece of chiffon somewhere but come on…underwear is underwear and we all know it.
And Dance Parents, you shouldn't allow your children to do this, even if your Dance Teacher thinks its okay.
I go to dance recitals and competitions and feel like I'm in "The Emperor's New Clothes." Surely I'm not the only adult among the hundreds in attendance who thinks it's inappropriate to send kids on stage to dance in their knickers. Am I?
You may be wondering what qualifies me to state such an opinion, so here are my credentials:
I've been involved in dance either as a student, a performer or a teacher since somewhere around 1963.
I started my daughter's dance training at a traditional ballet school but when she was lured by the showy world of competition dance, I was sucked into being a Dance Mom.
I created an arts education program for kids with special needs and dance represents a significant chunk of what we do at Merrimack Hall.
Surely this sufficiently convinces you that I'm an expert on the topic of dance competitions…but I have been called an opinionated know-it-all before so feel free to disregard my impressive resume and chalk this up to me being obnoxious. It won't be the first time I've stated a strong opinion that I was convinced was irrefutable only to have people tell me I'm being an jerk.
I am not a prude. If you know me, you know that I excel at cussing and have strong liberal leanings. I have an open mind about most things, particularly the arts. But as the years have rolled along, I've watched kids' dance costumes get smaller and smaller and  now…well, costumes seem to have disappeared altogether, replaced by what they call "hot shorts" or "bloomers" worn with what appear to be bras from Victoria Secret while they are performing for an audience, under the glare of stage lighting. I'm not sure what I find the most objectionable – sending 8-year-olds out onstage dressed like this or sending 17-year-olds in this attire.
Maybe Dance Teachers think they are costuming their students like the people they aspire to be…perhaps Misty Copeland or Beyonce. So, I offer you Exhibit A:
Photo: Screenshot,
Under Armour on YouTube
Misty Copeland is not covered up in this photo or in the incredible commercial she filmed for the Under Armour campaign. But…
She's Misty Copeland.
She's a grown woman.
This is an ad for base garments, otherwise known as UNDERWEAR and is not apparel that is advertised as a dance costume.
Notice that both the photo and the video take place in a rehearsal space…not on stage in front of an audience.
And take Exhibit B: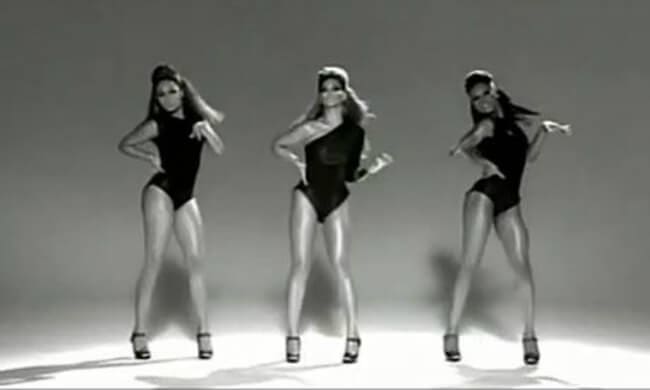 Photo: Beyonce Vevo on YouTube
I adore Beyonce and think she is a positive, empowering role model for girls. Obviously, she isn't wearing much in this photo. But:
She's Beyonce.
She's a grown woman.
She's Beyonce.
I'm guessing that even Mrs. Carter would Exhibit C objectionable: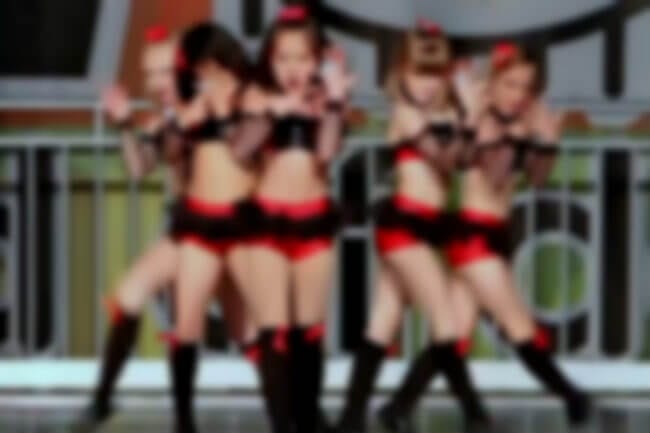 Photo: YouTube
I could go on and on about this picture and the dance these 6-years-olds performed, which nearly blew up the internet when the video went viral a few years ago. This specific dance and the controversy around age-appropriateness was a hot topic back in 2010 on Dr.Phil, with Anderson Cooper and with many other reputable journalistic outlets.