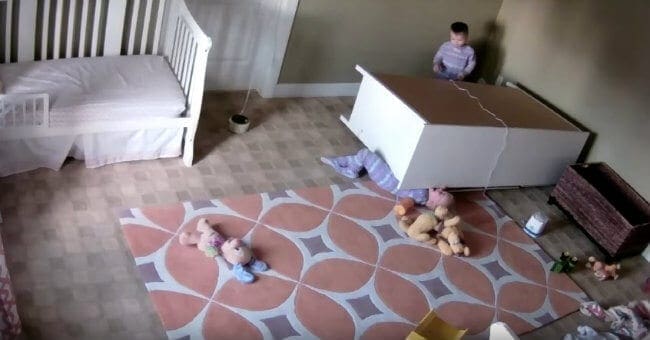 My heart STOPPED earlier this week when I watched the harrowing video of 2-year-old twins Brock and Bowdy Shoff playing in their room when disaster struck: the dresser they were climbing on fell over, trapping Brock. I was riveted, holding my breath as Bowdy walked around the dresser, trying to figure out how to free his brother, and then AMAZINGLY, pushed the dresser off him with all his 2-year-old might, and I suspect, some supernatural strength from God!
After the video, which the twins' parents released to warn other parents to bolt kids' furniture to the walls, wet viral, the twins' mother Kayli Shoff gave an interview on Good Morning America yesterday, saying she felt like "the worst parent ever" for not having the dresser bolted to the wall for safety.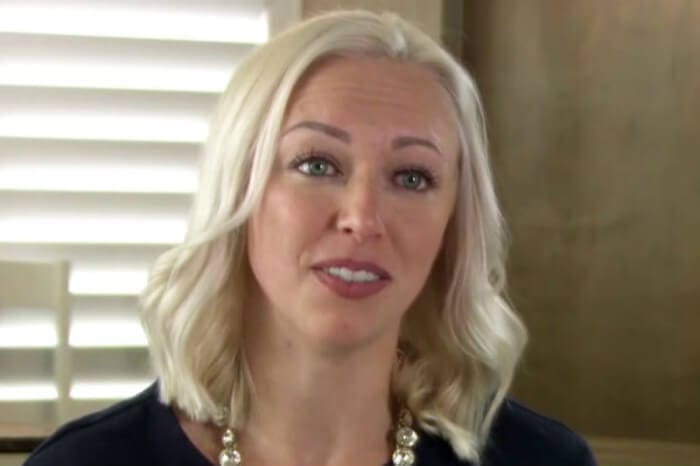 Kayli Shoff on Good Morning America
She said when she saw on the video monitor that the dresser was down on the floor, "My heart sank. I honestly felt like the worst parent ever. It was such an easy thing for me that I could've done to prevent what happened to my children."
In the interview, Mrs. Shoff explained that the twins are in toddler beds, and often play in their room for a few minutes before she comes to get them in the morning. The incident occurred about 8:20 a.m., shortly after they had awoken for the day. When she saw on the monitor that their dresser had tipped over, she says, "I ripped off the covers, ran downstairs, flung open the door and saw them quietly playing in the corner by their crib." The twins were uninjured, and it seemed, not even upset by their ordeal.
She says she and her husband told Bowdy how proud they were of what he did for his brother, but that he was unfazed by his own heroism. "…he just told us that he wanted to watch his show," she recounted.
Below you can see an interview of the whole Shoff family on CNN, describing the incident and how they bravely released the video to build awareness about safety, even though they knew they would face some judgment. And, you can see the full heart-pounding video of Bowdy rescuing Brock here.