While usually, we are being quaint and adorable like a live Norman Rockwell painting, there are a few other things that get us stay at home moms from WHYGODWHY in the morning to Netflix-O'clock at night.
We clean things so they can be destroyed right exactly before you drop by. I don't mean to brag, but my kids are capable of making my house a major health code violation in ten seconds flat. Sometimes I think about posting pictures of what my house looks like when it's clean – just for reference.
Welcome to my home. Here is a picture of what my house looked like one time last week.  It could also look like this more often if I had 47 maids and manservants.
Due to a current cash flow problem, we have had to reduce our Downton Abbey staff size.
Please come back in 25 years to see it like this again.
Thank you.
We are always smelling things. Pillows. Clothes. Carseats. Butts. My life is just a game of: where and what is that horrible smell? Did something die? Did someone poop? Is that a piece of pizza under there??
I just need you to know that I KNOW about the smell. Okay?
There's only one thing worse than being stinky, and that's been unknowingly stinky.
I am not that girl.
I have been trying to solve this mystery since Tuesday.
I appreciate your patience.
We stay at home moms take family photos and hang them on the wall so that we can live vicariously through those happy…and remarkably clean people.
Look at them, aren't they precious?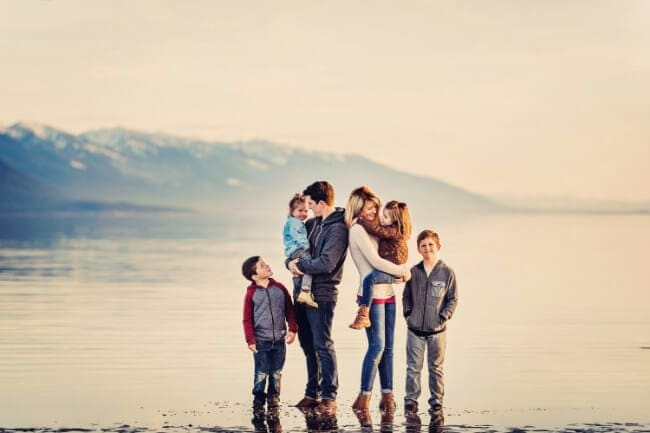 Laundry. We are literally always doing laundry.
Step 1: Wash load.
Step 2: Forget.
Step 3: Smell Load.
Step 4: Hmm. Smells fine. Dry load.
Step 5: Smell dry clothes.
Step 6: Dammit.
Step 7: Re-wash and dry.
Step 8: Pull out dry clothes to fold "later" and throw them on your bed.
Step 9: Forget until you go to bed. Dammit.
Step 10: Throw clothes on floor.
Step 11: In the morning have children run through clothes until you can no longer tell what is clean.
Step 12: Throw pile back on bed because you cannot even.
Step 13: Repeat until you die.
We stay at home moms are keeping people alive.
We are just saving lives, one pair of adult scissors at a time.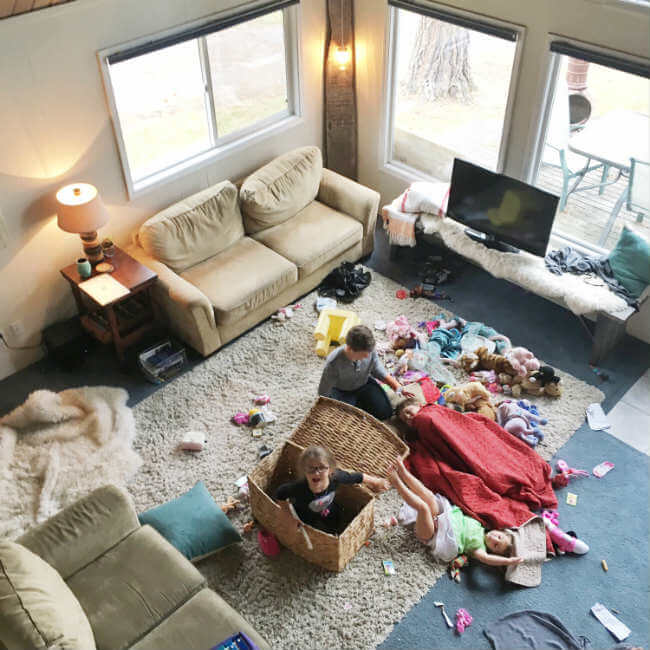 Delivering the children. To school, from school, to birthday parties, to dance, to sports…
I'm just a girl, sitting in a minivan…praying you don't ask me to get out.
These Lorelei Gilmore shorty shorts did not anticipate leaving the vehicle. I brought the kids and they are dressed. I can not guarantee any other kinds of hassles or formalities such as bras, pants, or shoes.