Her Royal Highness Catherine, the Duchess of Cambridge, is more than just royal eye candy—she's a crusader for mental health awareness and wellness, especially when it comes to the minds of mothers. The mom of Prince George, 3, and Princess Charlotte, 22 months, recently opened up about how motherhood affected her own mental health whilst introducing "Out of the Blue," a documentary series that shines a light on mental health and parenthood.
In her candid remarks, the Duchess said "Personally, becoming a mother has been such a rewarding and wonderful experience. However, at times it has also been a huge challenge — even for me who has support at home that most mothers do not." (Side note, I thought it was awfully correct of her to acknowledge that she has more child care resources than most parents!) She went on to say, "Nothing can really prepare you for you the sheer overwhelming experience of what it means to become a mother. It is full of complex emotions of joy, exhaustion, love and worry, all mixed together. Your fundamental identity changes overnight. You go from thinking of yourself as primarily an individual to suddenly being a mother, first and foremost."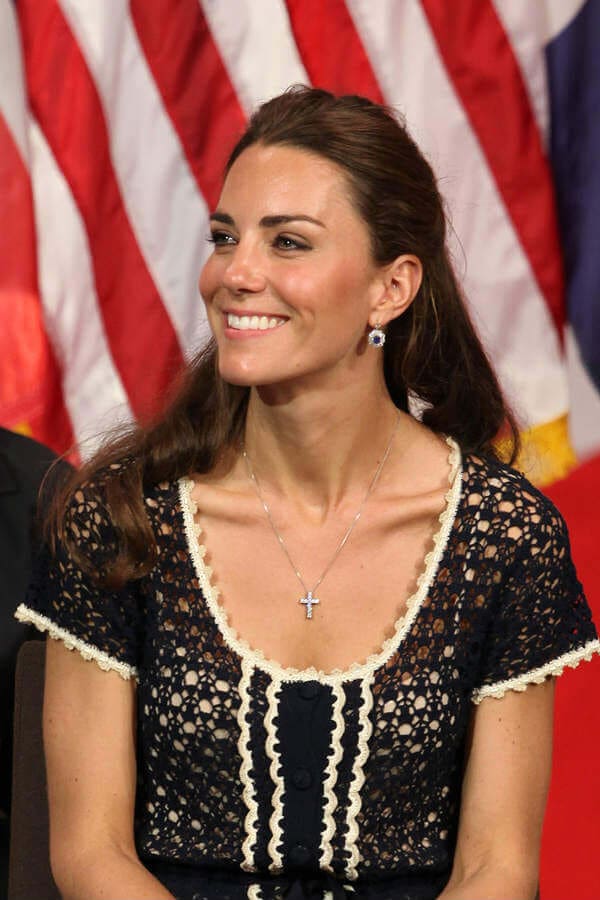 Those "complex emotions" for which, as she says, "nothing can really prepare you for," can really exacerbate those other feelings that come with motherhood: no matter how many books you've read about parenting, once you're in it, you realize you had NO idea what you were getting into. The Duchess acknowledged this, too, saying that although societal pressure on mothers to do everything "right" may be great, there is no "right or wrong" way to mother your kids.
"You just have to make it up and do the very best you can to care for your family. For many mothers, myself included, this can, at times lead to lack of confidence and feelings of ignorance. Sadly, for some mothers, this experience can be made so much harder due to challenges with their own mental health."
The Duchess finished her remarks by urging moms struggling with mental health to seek out help, adding that it should "not be seen as a sign of weakness." Indeed, I believe a mom who is brave enough and loves her family enough to get help for her mental struggles is the definition of STRONG.
Even though I'm American, I think what the Duchess, her husband Prince William and brother-in-law Prince Harry are doing in the UK to shine a big, big light on mental health is having a GLOBAL impact and I think they are absolute heroes for doing it. Love the way the Duchess is especially crusading for the mental well-being of her fellow moms!