"YOU CAN'T WAIT UNTIL LIFE ISN'T HARD ANYMORE BEFORE YOU DECIDE TO BE HAPPY." – NIGHTBIRDE
Then, her incredible performance and unforgettable voice brought everyone in the auditorium to its feet, including all four judges. Cowell again said, "Wow!" and then told Marczewski, "Your voice is stunning…absolutely stunning." The visibly emotional Cowell said he wasn't going to give her a "Yes" to go to the next round. He instead pressed the Golden Buzzer that automatically advances Marczewski to the live competition.
"You can't wait until life isn't hard anymore before you decide to be happy," Marczewski told the AGT viewers. She later said, "I have a two percent chance of survival, but two percent is not zero percent. Two percent is something, and I wish people knew how amazing it is."
Marczewski Has Asked God Tough Questions
Marczewski poured her heart out in a blog post and welcomed those reading to peer through the window of her life's emotions and faith. "I have had cancer three times now, and I have barely passed thirty. There are times when I wonder what I must have done to deserve such a story," she wrote. "I fear sometimes that when I die and meet with God, that He will say I disappointed Him, or offended Him, or failed Him. Maybe He'll say I just never learned the lesson, or that I wasn't grateful enough. But one thing I know for sure is this: He can never say that He did not know me."
The vulnerable post ended with an encouraging note. "Even on days when I'm not so sick, sometimes I go lay on the mat in the afternoon light to listen for Him. I know it sounds crazy, and I can't really explain it, but God is in there—even now."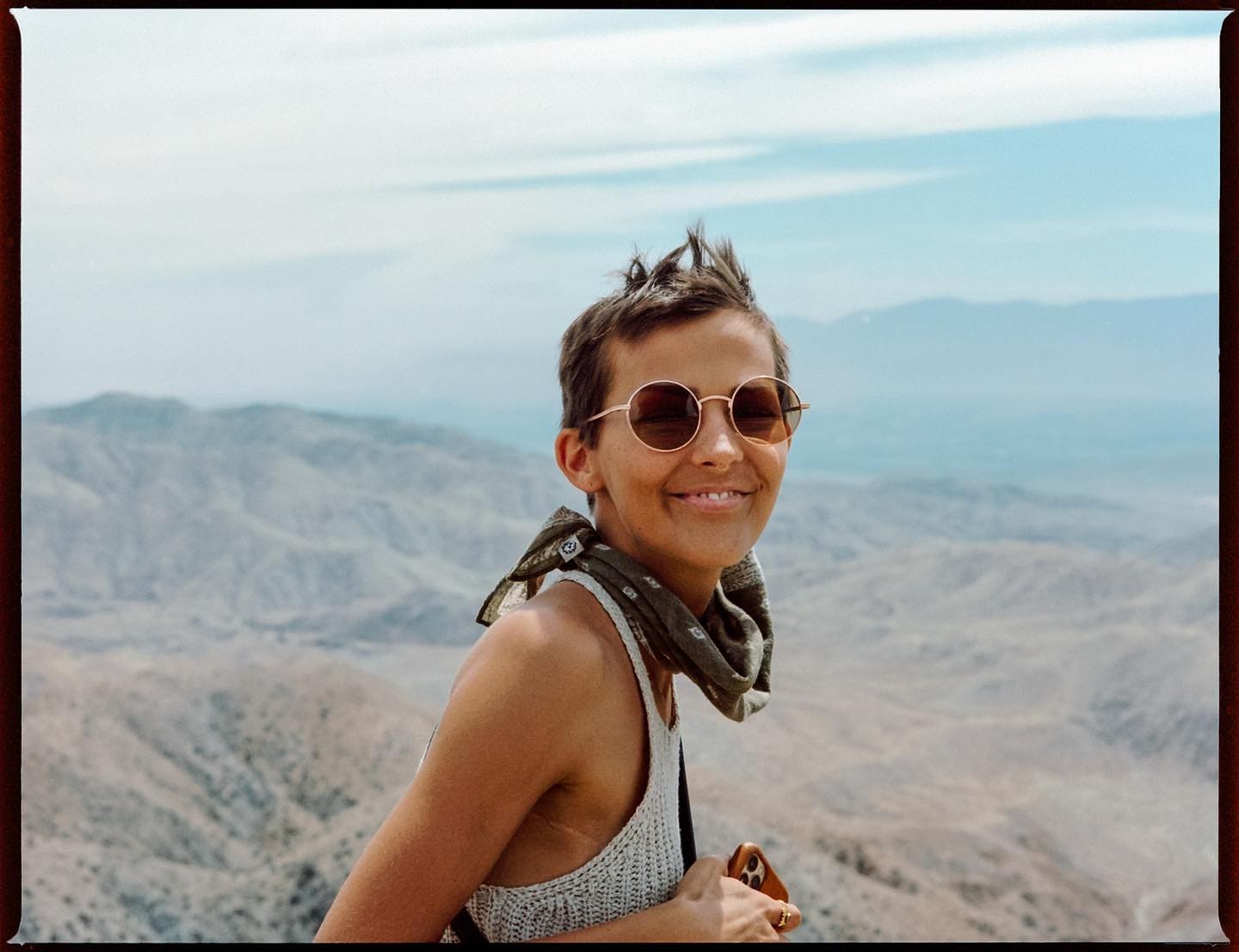 During an interview, Marczewski shared what her encounters with God looked like during her dark and uncertain times battling cancer. She said, "For those people that are brave enough and courageous enough to look at God in the face during these seasons of questioning and disappointment and rage, there is a special piece of himself that The Lord reserves for those that are hurting as bad as you are."
After five years of marriage, Marczewski has said her husband filed for divorce in 2020 because he said things were not working out, which led to her suffering a catatonic mental breakdown. "I barely spoke, ate, or moved from bed for several months," she said. Marczewski says her battles with cancer and the recent divorce caused physical trauma to her brain. She explained on her GoFundMe page that her "brain was sending false signals of excruciating pain, and my brain's ability to process stress and emotion was functioning at just 8%." After receiving help to fix the problems, doctors found some of the cancer had started to grow back.
"We are confident that the same cancer treatments as before will yield the same amazing results," Marczewski said and is graciously and humbly asking for any help people can provide. None of her treatments are covered by insurance. The link to her GoFundMe page is here.
"I BELIEVE MY STORY IS FAR FROM OVER."
Liberty University Encouraged Marczewski to Sing
It was while she was at Liberty University studying as an advertising and public relations student that Marczewski started to pursue her music career through the encouragement of those at the school.
Marczewski told the Liberty Journal, "At Liberty, I was constantly challenged with the question 'If you could do anything for this world and you knew that you would succeed, what would you do?' For me, the answer to that question was always music, but music was never on the radar for me as a career path." Explaining that attending Liberty University played an intricate part in her music career she said, "If I had not come to Liberty, I don't think that I would be doing this. It was pounded into my head that I needed to pursue what I was passionate about."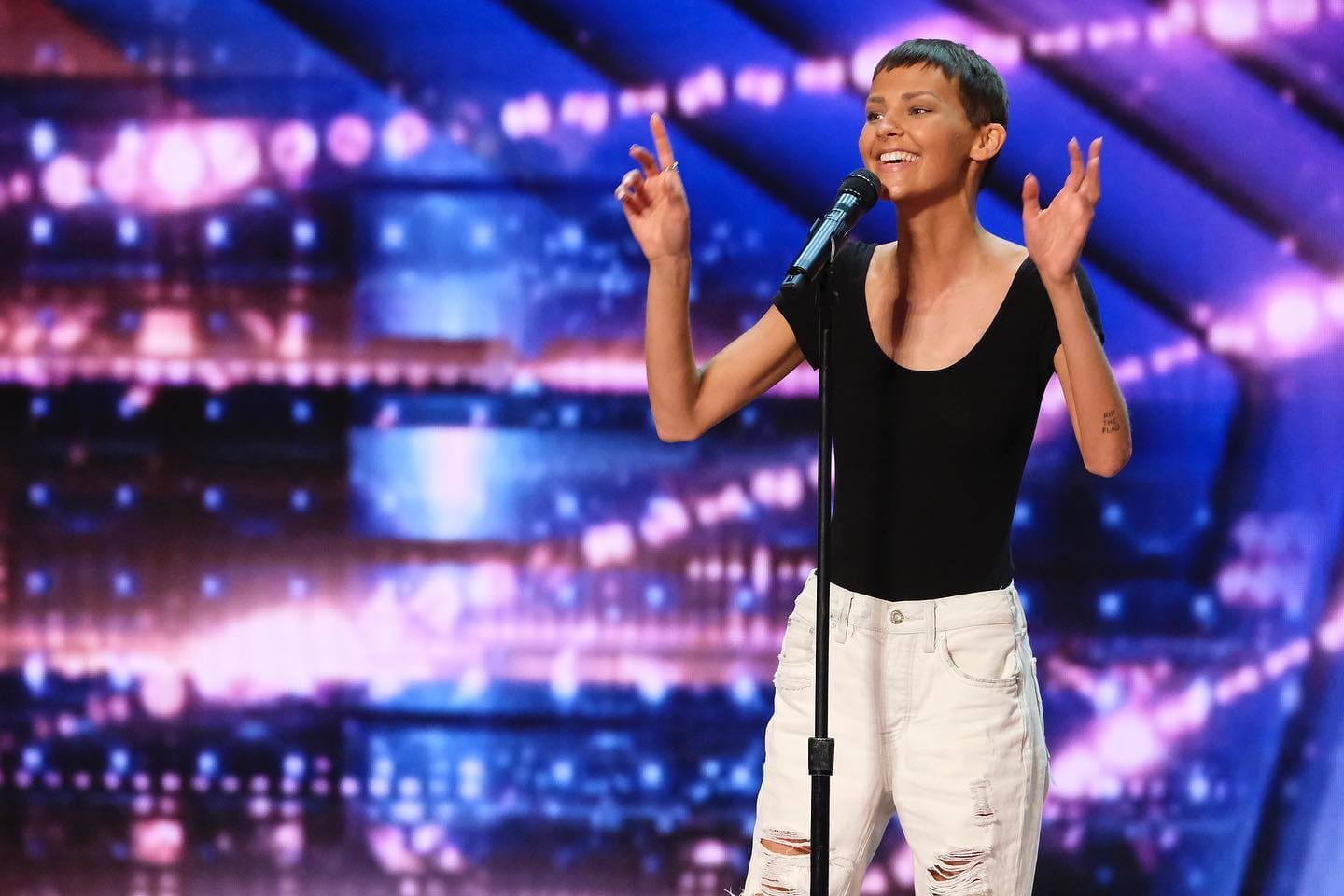 "I want to be that way, even when I am in the middle of a dark time and there are no signs that it will end," Marczewski said, explaining the meaning behind her stage name Nightbirde. The name came about before she was diagnosed with stage 3 cancer after having a dream about birds singing in the darkness. When she woke from her dream, she saw and heard the birds singing outside her window. "I want to be the bird that sings in anticipation of the good things that I trust are coming."
Nightbirde opened for Tori Kelly in a crowded arena at her alma mater on April 6, 2019. It was then that she said, "For me to come full circle, to pick up music again and then get invited to play my first show back at Liberty was like redeeming the thing that I kind of misused before."
Continue to keep Jane Marczewski in your prayers and watch her inspiring AGT performance below.