13. Cute & Creepy Halloween Pretzels
These Halloween pretzel treats are dipped in chocolate!
Courtesy of: Butter With A Side of Bread
14. Mini Reeses Bat Bites
Because you can never go wrong with Oreo and Reeses!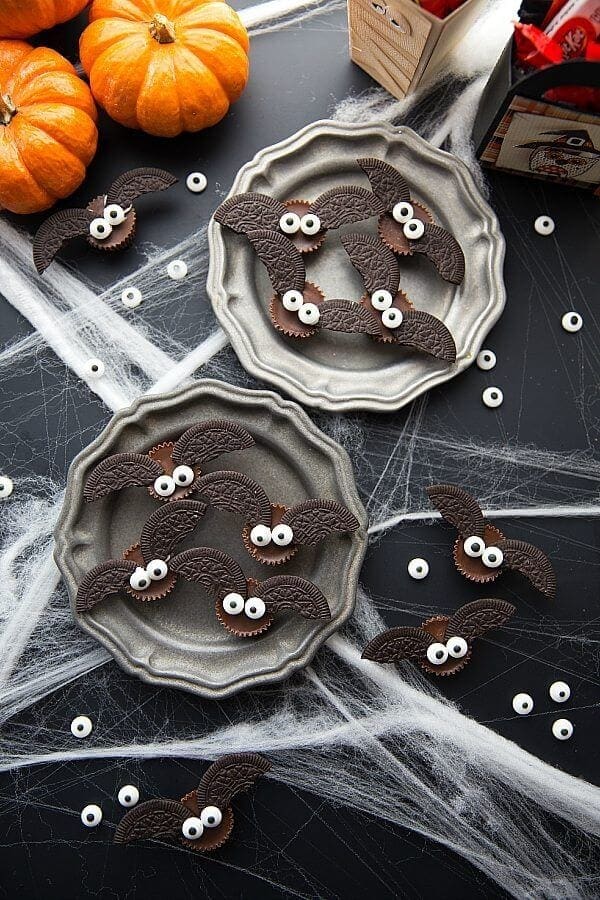 Courtesy of: Chelsea's Messy Apron
15. Mummy Pretzel Sticks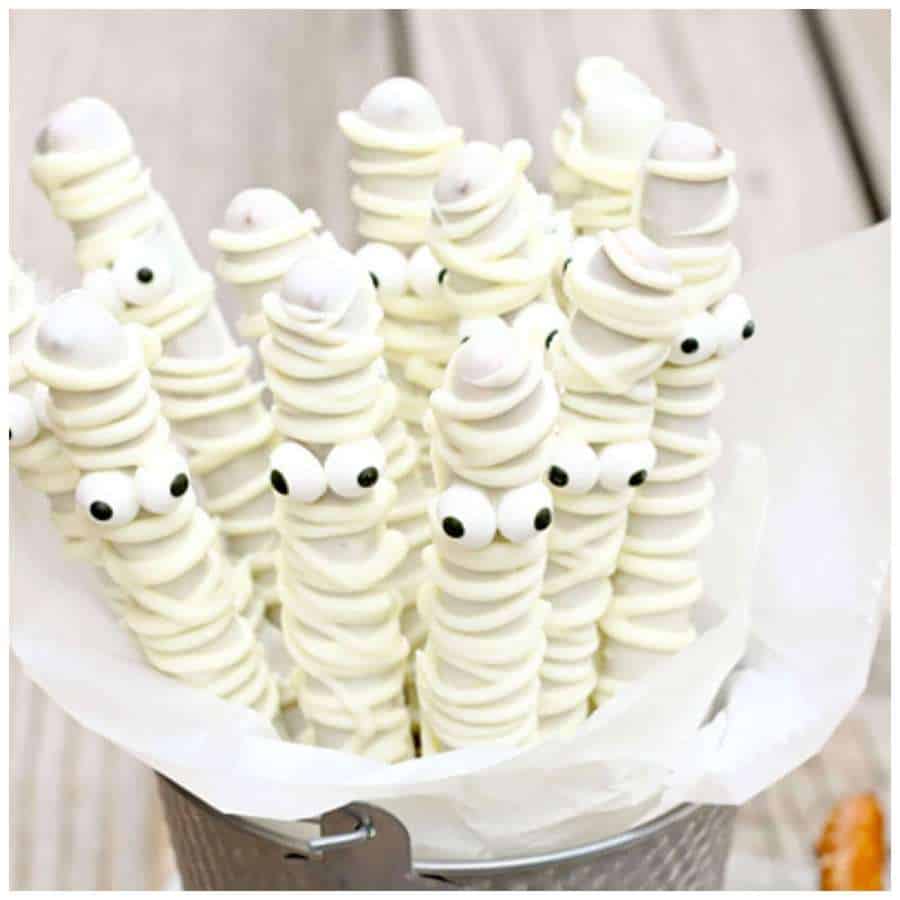 Courtesy of: The Best Blog Recipes
16. Monster Mash Popcorn
Everybody loves monther popcorn as a snack!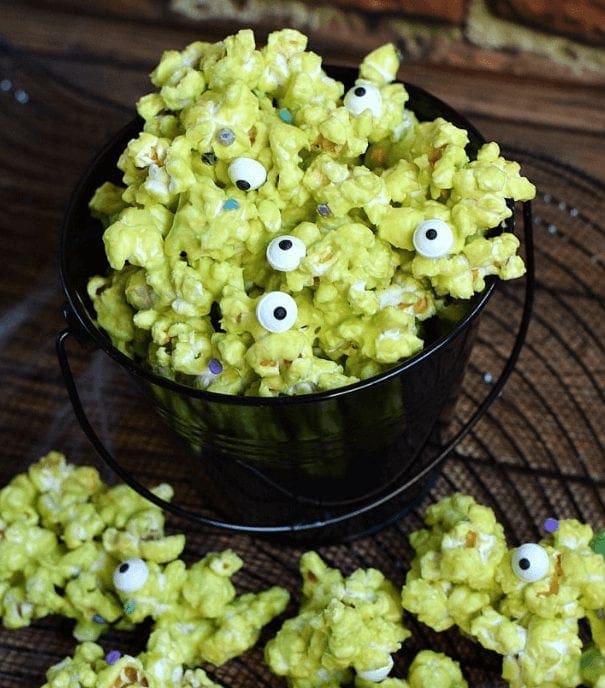 Courtesy of: Cooking With Curls
17. Spider Oreos
Quick enough to make on the fly during any chilly fall afternoon!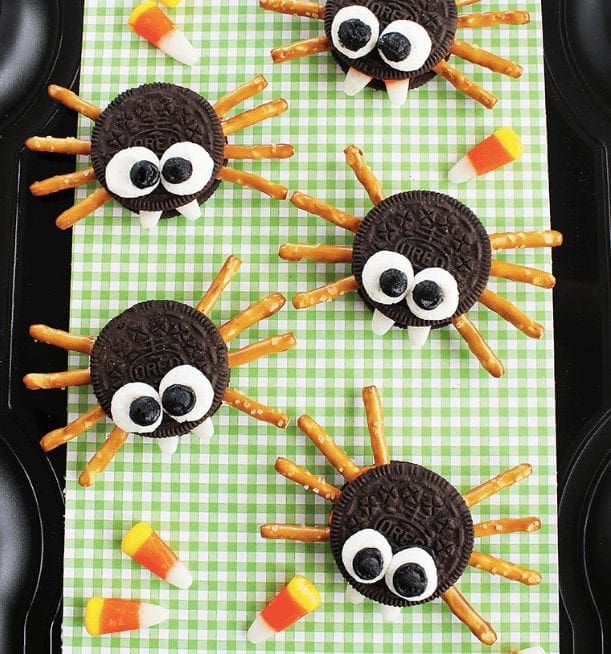 Courtesy of: Positively Splendid
18. Halloween Harvest Hash Chex Mix
This Halloween snack mix is filled with fall favorites like candy corn.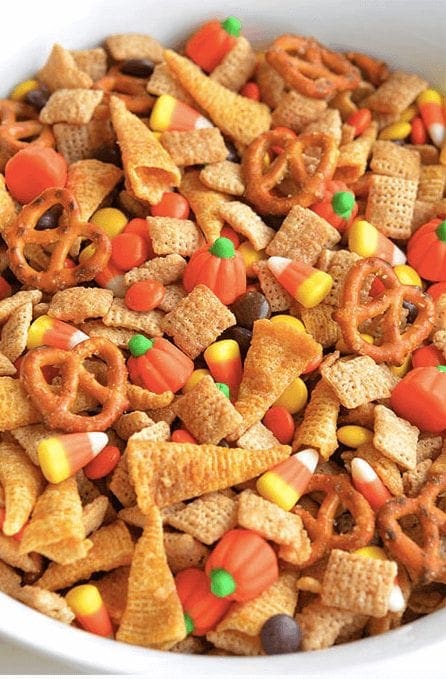 Courtesy of: One Little Project
19. Nutter Butter Boos
These Nutter Butter ghosts are great for Halloween treats!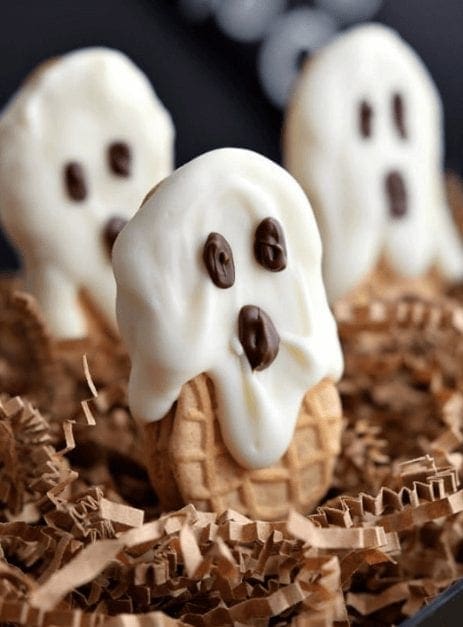 Courtesy of: Homemade Interest
20. Melted Witch Brownies
How fun is this melted witch? Someone must have dumped some water on her!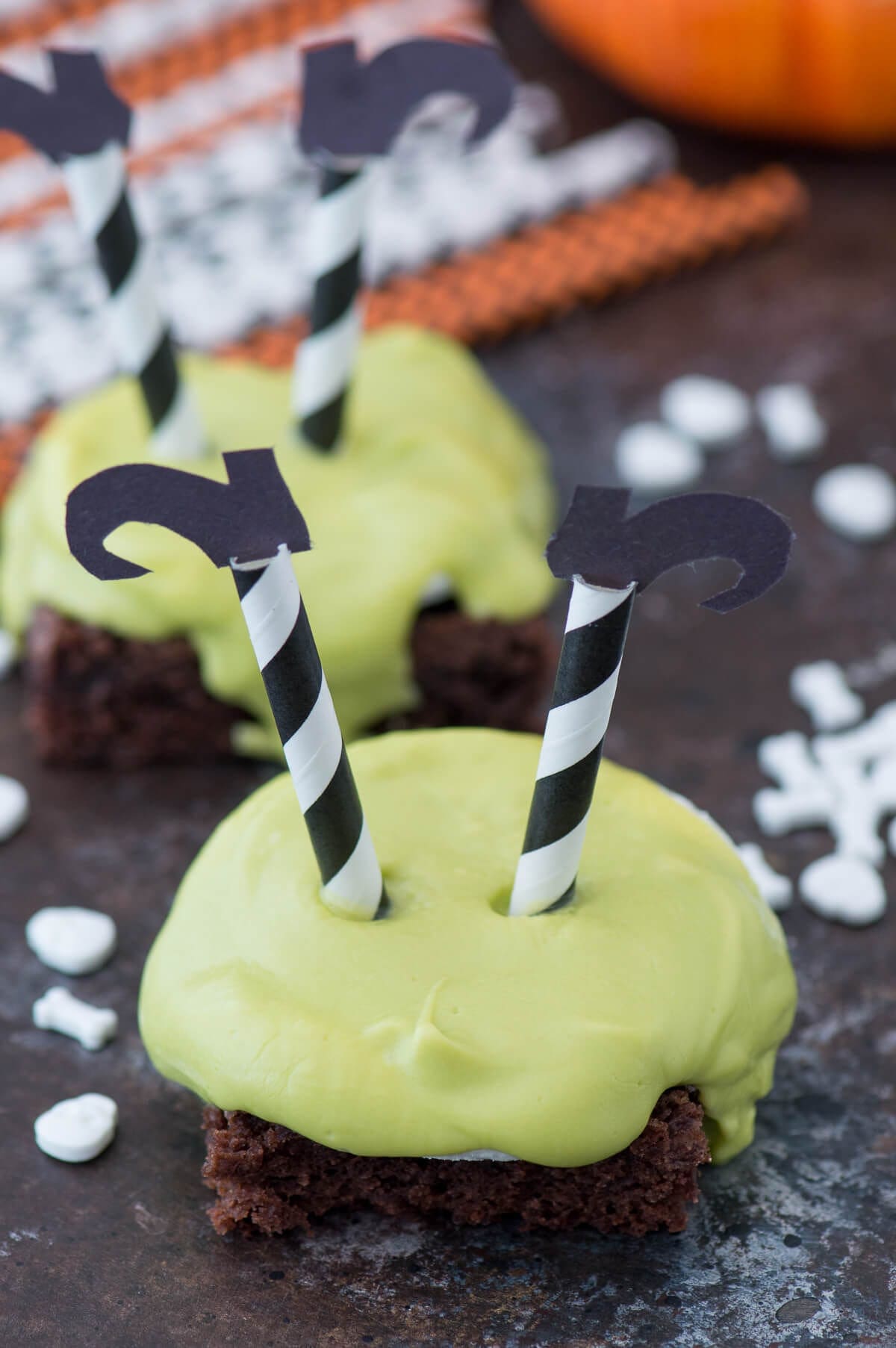 Courtesy of: The First Year Blog
21. Candy Corn Rice Krispy Treats

These Candy Corn mini Rice Krispie treats look just like Candy Corn.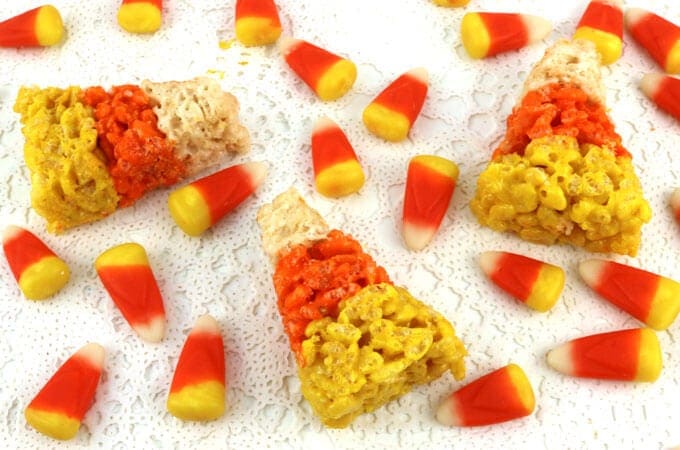 Courtesy of: Two Sisters Crafting
22. Pretzel Mummies & Ghosts
Hershey's Hugs and pretzels never looked so cute!
Courtesy of: Lauren Kelly Nutrition
23. Pumpkin Patch Pudding Cups
Pudding cups make these pumpkin patch dirt cups so easy!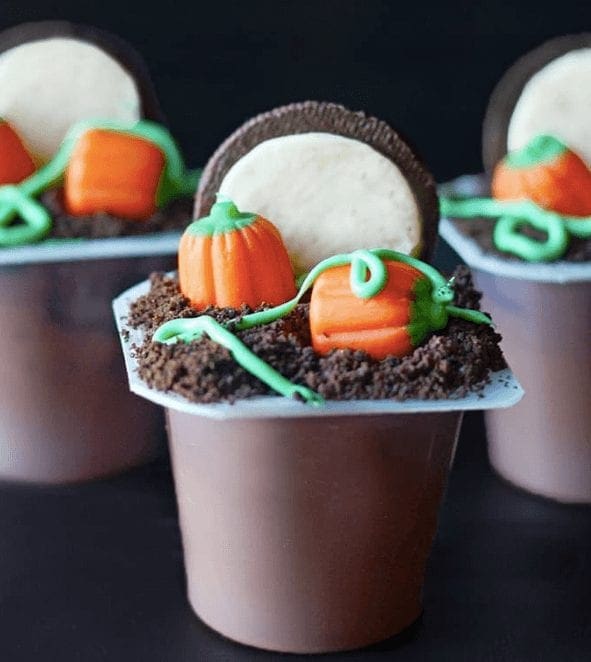 Courtesy of: Sprinkle Some Fun
24. Frankenstein Marshmallow Pops
"My dad coined them "Frankenmallows." I'm digging that."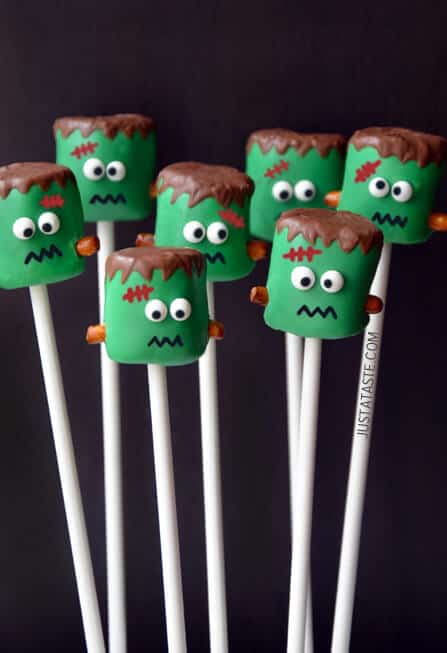 Courtesy of: Just a Taste
25. Witches Hat Cone Cakes
A witch hat made of an ice cream cone! So clever!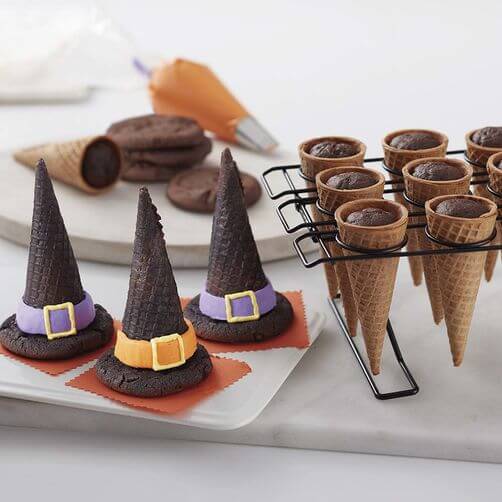 Courtesy of: Wilton
And when all else fails, you can always count on a sharpie to make just about any snack into fun Halloween snack ideas!