Would you ever let your kids have a picture book that showed beatings? Torture? Dead bodies? Of course not! Then why would we ever talk to our kids about, show our kids and celebrate a season like Easter that is about the same thing?
This is hard.
Why not skip the hard parts and just focus on Easter morning?
This is a valid thought. I've even read kids' ministry curriculum that doesn't talk about Jesus' death because they don't want to introduce the topic too early. And I get that. But I have a different take …
We have a bouquet of daffodils on our kitchen table as I type. They make my tired, winter-y little heart so happy!
To get to this garden full of daffodils, we have to go through winter. To get to the joy of Resurrection Day, we have to go through the beating, crucifixion and death of Jesus.
My kids won't understand the whole story, and the parts they do get may be a little hard for them. But guess what? It was hard. And it is hard to understand, even for adults.
But I know my kids' hearts are open enough. They are tender enough. They are soft fertile ground where God's Word can grow. I want to plant this story in their hearts right away!
Here are a few tips for talking to your kids about the hard parts of the story behind Easter:
1. Stay on their level
You don't have to show them the Passion of the Christ. (In fact, please don't do that!) You can show them cartoon pictures from kids' Bibles. You don't have to tell them about the whips that had bone and glass on the ends. But you can tell them Jesus got hit in the head with a stick. You can let them see the seriousness without seeing the gore.
2. Recognize their understanding
Kids only understand what they understand. I always say when my son hears Jesus was nailed to the cross, he thinks about the Handy Manny cartoon. He cannot fathom the actual pain. And that's fine with me! I only want him to understand it on a child-like, naive level.
3. Focus on the meaning
You don't have to talk about the death, the torture, the cross as center. You can talk about the reason Jesus died, the events leading up to the death and the most important part—the empty tomb!
4. The Lord's Supper
If your kids are old enough and your church tradition is OK with it, have The Lord's Supper, or communion, with your kids. Jesus used it as an object lesson to show that his body would be broken and his blood poured out. You can use it as an object lesson, too! (This is day 4 in the Sense of the Resurrection devotional!)
5. Take the Bible's lead
Mark 15:24 says of Jesus' death, "and they crucified him." That's it. No details. It's not so much about what they did to Him, it's what He did for us: "'It is finished.' With that, he bowed his head and GAVE up his spirit" (John 19:30). It's not about what happened to Him but about what He did for us.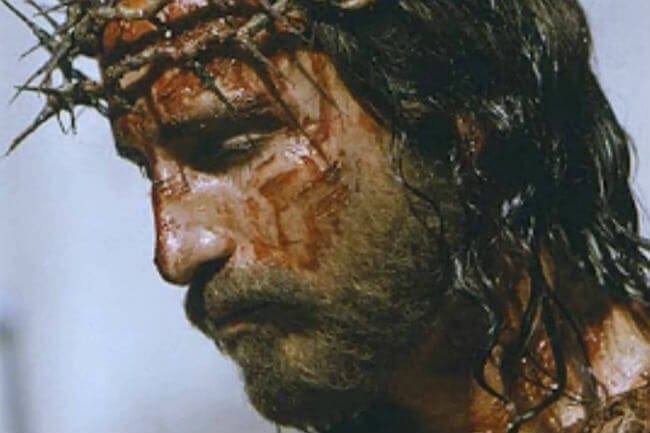 Go gently into this hard topic, yes. But boldly into the miracle, love and gift of the topic, too. It's not so much how you talk to your kids about Jesus' death—it's just important that you do! Jesus loves your kids and died for them. Just like he loves and died for you!
If you need a tool to help you and your kids celebrate these short few weeks before Easter, pick up my eBook A Sense of the Resurrection. It will lead you through simple, age-appropriate ideas to celebrate and understand the hard and wonderful parts of the Easter story!