When your kid is trying to MANIPULATE you (mmhmm they think they're SO SMART):
"Mind tricks don't work on me." – Watto
When your kid pulls one over on you, but it WILL be the last:
"Great, kid. Don't get cocky." – Han Solo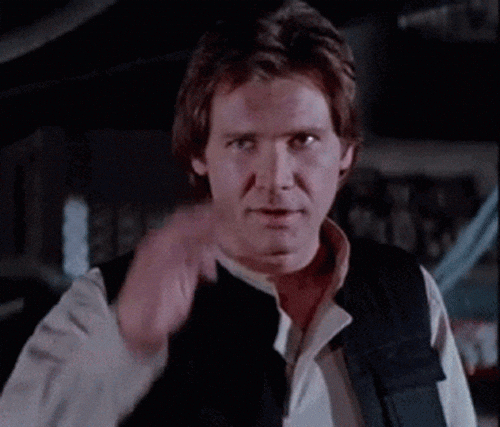 When your kid goes off to college, gets married, or moves out (WAAAHH!!!)
"You know, no matter how much we fought, I've always hated watching you leave." — Leia Organa
When your kid just REALLY NEEDS TO WASH THEIR FACE:
"I'd just as soon kiss a Wookie."
And…this technically makes #11, but I had to add the universal, ALWAYS applicable:
What are your favorite star wars quotes?