It's that time of year again. Kids are going back to school and parents near and far are lining up to capture the oh-so-coveted first day of school photo.
If we're being honest, it's not for the memories, it's for Facebook. Nonetheless, every year we line our kiddos up on the front porch, dressed to the nines with their brand new backpacks and lunch boxes in hand to document the end of summer and the start to a new school year.
Of course, not every first day of school picture lives up to the hype. And fortunately for us, some gloriously surpass all expectations.
Check out these 23 hilarious first day of school photo fails.
First Day of Pre-K! But first, Coffee.
2. This kid who knows it's all downhill from here.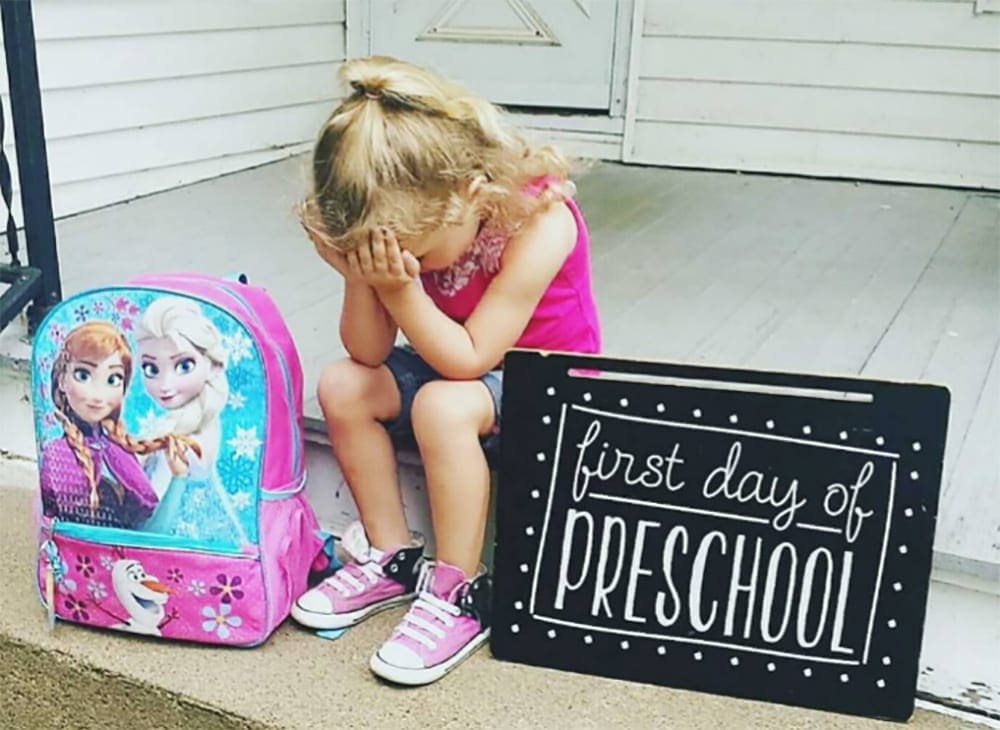 3. This kid who survived 10 minutes of Preschool before deciding it was naptime.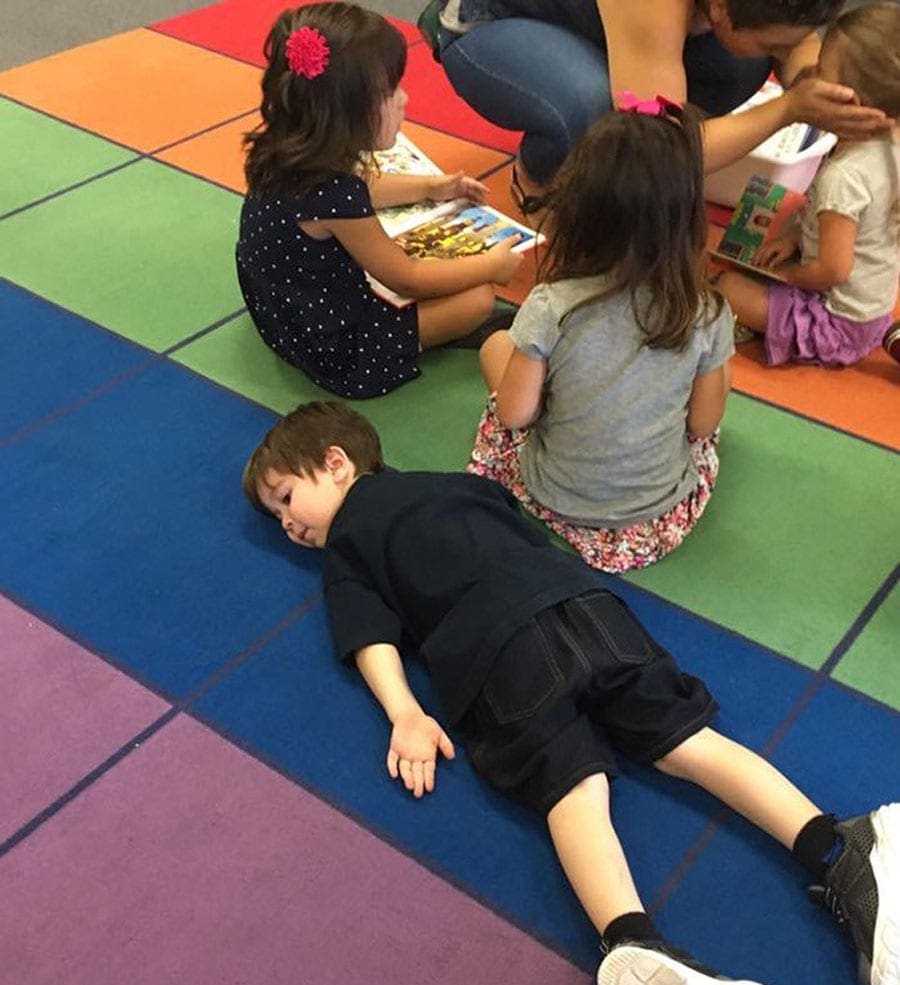 4. This girl who might just be what teachers' nightmares are made of.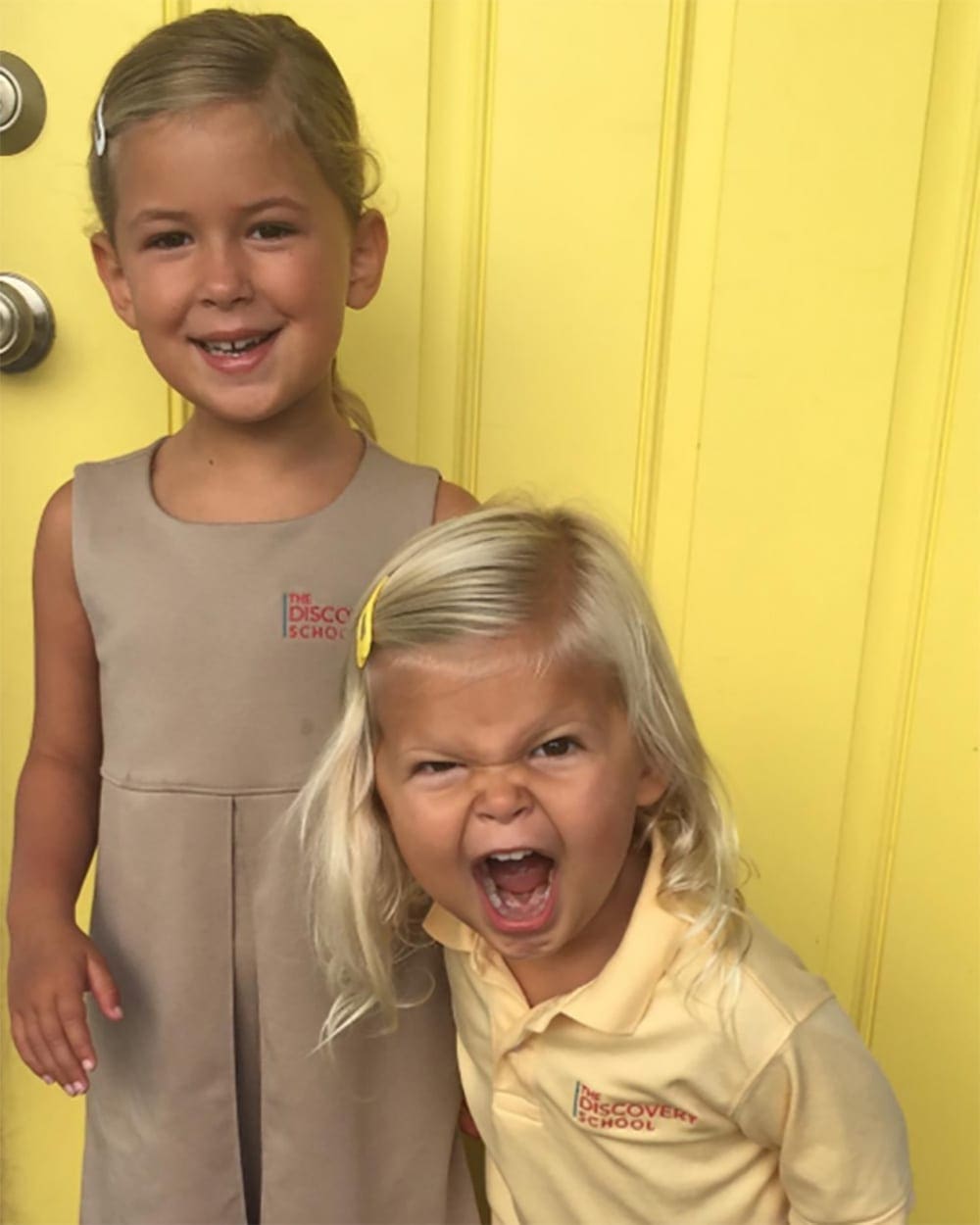 5. This kid who's unsure if he's upset or really has to poop.