Dear single moms,
I don't know how you do it.
I mean, I do know how you do it. You always put yourself last. You stretch yourself thin and lay awake at night wondering how you're going to make ends meet. Other nights, you cry yourself to sleep. You give, give, give, and NEVER take. And even when it feels like there's nothing left, your love POURS through.
Just when things start looking up, an unpredictable curve ball comes crashing your way, knocking you back to square one. You dig deep, you weather through and somehow, against all odds, you find a way to make it work.
I know this, because my mom was a single mom.
Growing up, It was always just my two big sisters and my mom. We were poor. We did without a lot of things but the one constant was love.
There were times when my mom worked up to three jobs at once.
There were times where we had to scour the house for change just to be able to put two bucks in the gas tank.
There were times we couldn't pay rent.
Life wasn't easy, especially for her. She sacrificed more than I can ever imagine. But, even during the darkest times, she was able to shine her light.
Like the time she worked extra hours and ran herself ragged so she could put toys on lay-away. That Christmas was one for the books and 25 years later, we STILL talk about it.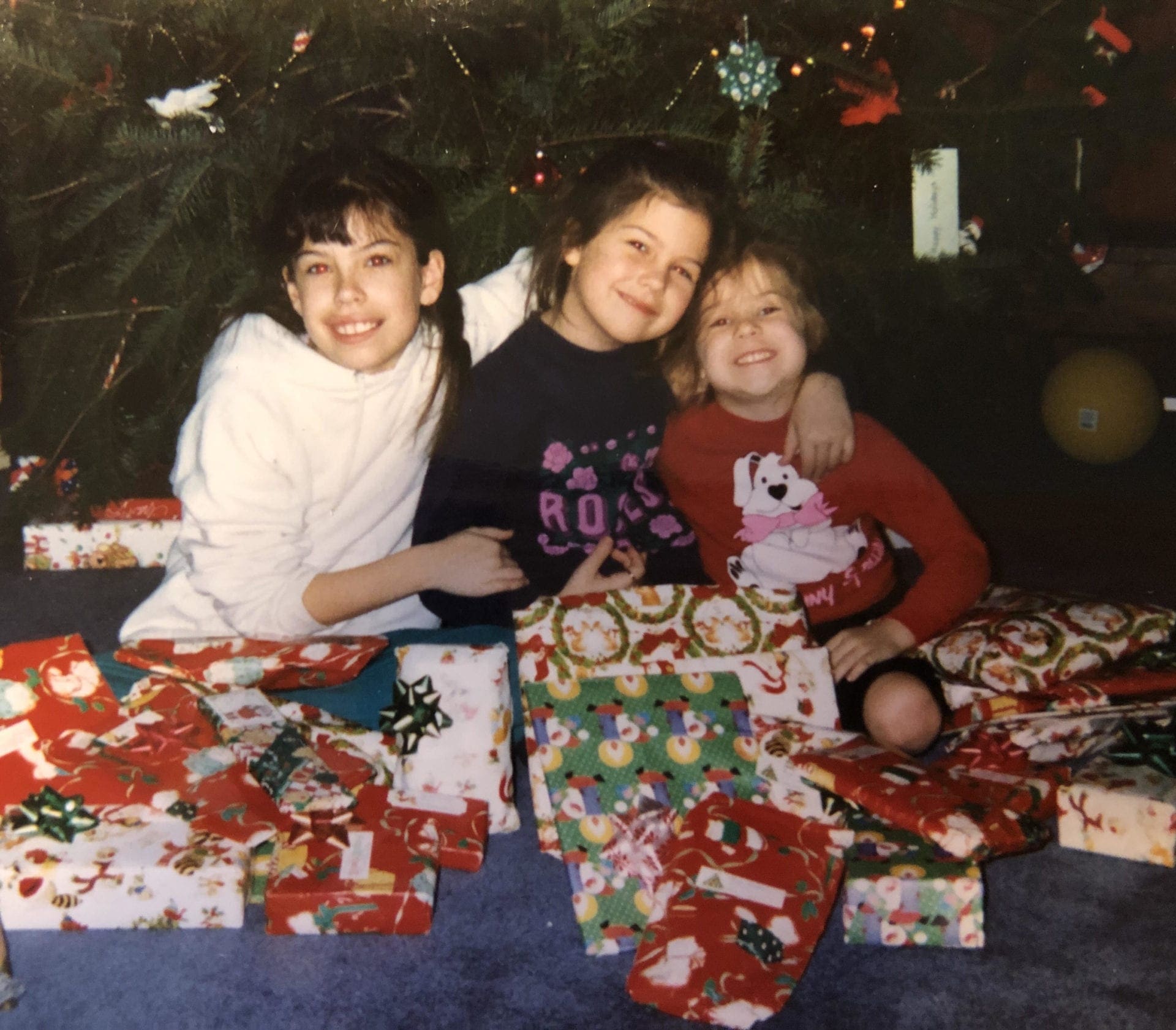 Or the Thanksgiving that we didn't have any money to buy food. We woke up that morning to an anonymous delivery on our porch and she whipped up a dinner for us to be able to celebrate too.
These are the moments I will never forget.
These are the moments I will never take for granted. They shaped and molded my sisters and I into the women we are today.
We may have been poor growing up, but one thing is for certain; we were rich in love.
Now, as a mother myself, there are the hard days when I call my mom crying. Begging for her forgiveness for the trouble I caused when I was young and thanking her for everything she's done for us. I have NO idea how she did it alone. She is my inspiration and she is my hero.
Single moms, I don't know how you do it. But every single one of you amaze me, too.