Help soothe baby's painful gums and have peace of mind with the help of Dr. Talbot's Soothing Gel with Massaging Toothbrush. Made only from safe, natural ingredients this soothing gel is formulated to be benzocaine-free, non-toxic, and safe to swallow. The included massaging toothbrush has a unique, textured design that provides comfort to baby's delicate gums. It provides stimulus to the lips and tongue which promote the transition from nursing to chewing.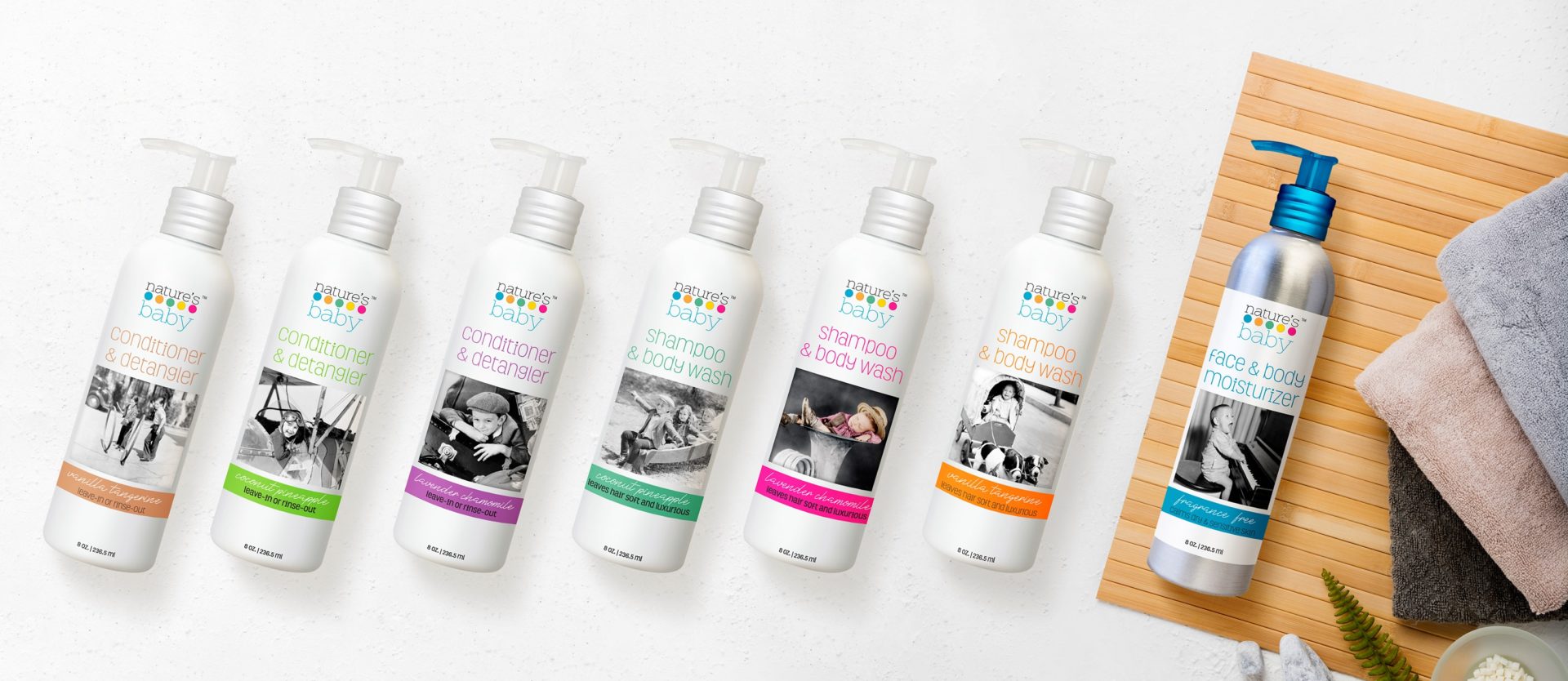 Say hello to spring with natural body care from Nature's Baby. This line of minimally processed products is specifically formulated for problem and sensitive baby skin. Great for kids and adults, you can trust Nature's Baby for the entire family this spring.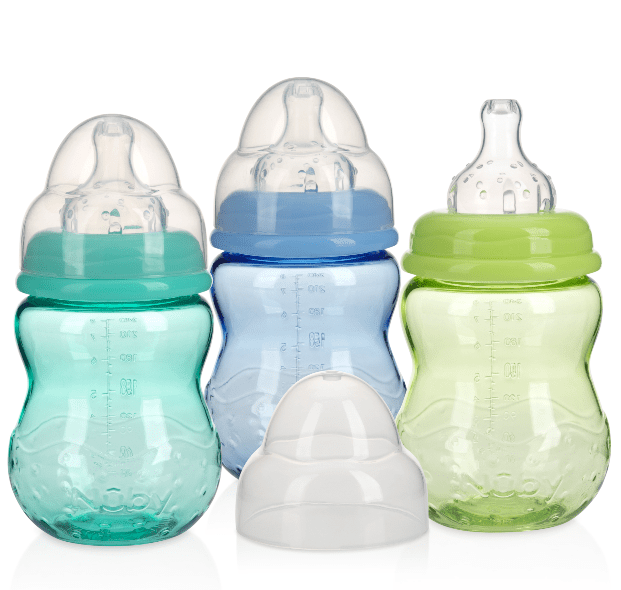 Whether you're on the go or soaking up that springtime breeze around the house, Nuby's latest non-drip wide neck bottles are perfect for every baby. Made of durable, break-resistant Tritan from Eastman, Nuby has an ergonomic hourglass shape that's easy to grip for both mom and baby. With a pressure-sensitive valve feature built right into the nipple, fluid only flows out of the nipple with the sucking actions of the baby. This special valve closes when sucking action ceases, ensuring a leak-resistant bottle.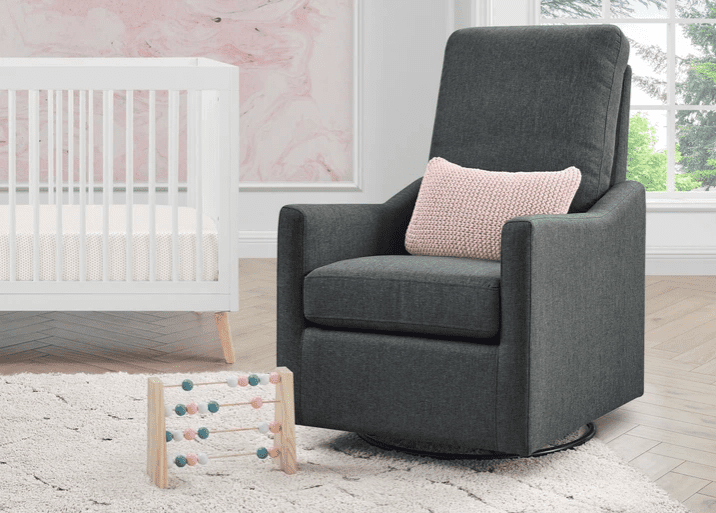 Designed for exceptional comfort, the Adley Nursery Glider Swivel Rocker Chair by Delta Children glides and swivels 360-degrees, making it the most soothing spot to lull baby to sleep. The chair's whisper quiet movements ensure a serene environment while the soft seat cushion (6″ thick), padded armrests and backrest allow you to sit comfortably for hours. Its modern shape makes it an easy addition to any nursery or living room and will remain in-style for years to come! Available in three colors, the Adley is the a must-have baby product for every mom this spring!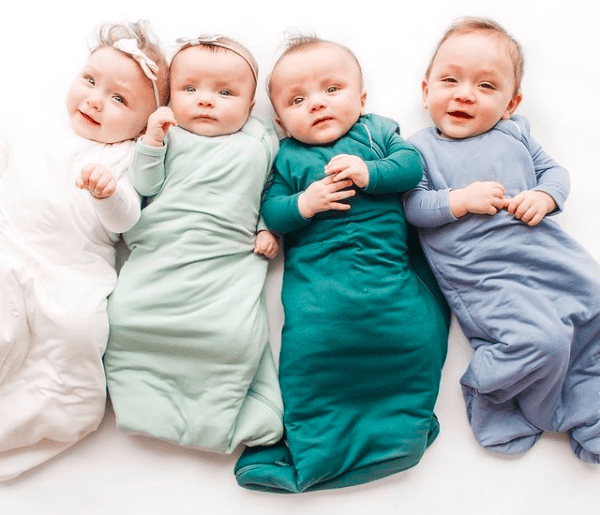 Unlike other baby and adult pajamas, Kyte BABY has THE softest products around that are economically sourced out of bamboo! In addition to also being hypoallergenic, bamboo is three degrees cooler than cotton, keeping mommy, daddy. and baby comfortable all year long. Seriously, no need to leave the house when you're wearing Kyte BABY.
Check out Kyte BABY's full line of products including their sleep bags, zipper rompers, swaddles, ring slings, blankets, PJ's, loungers, and more!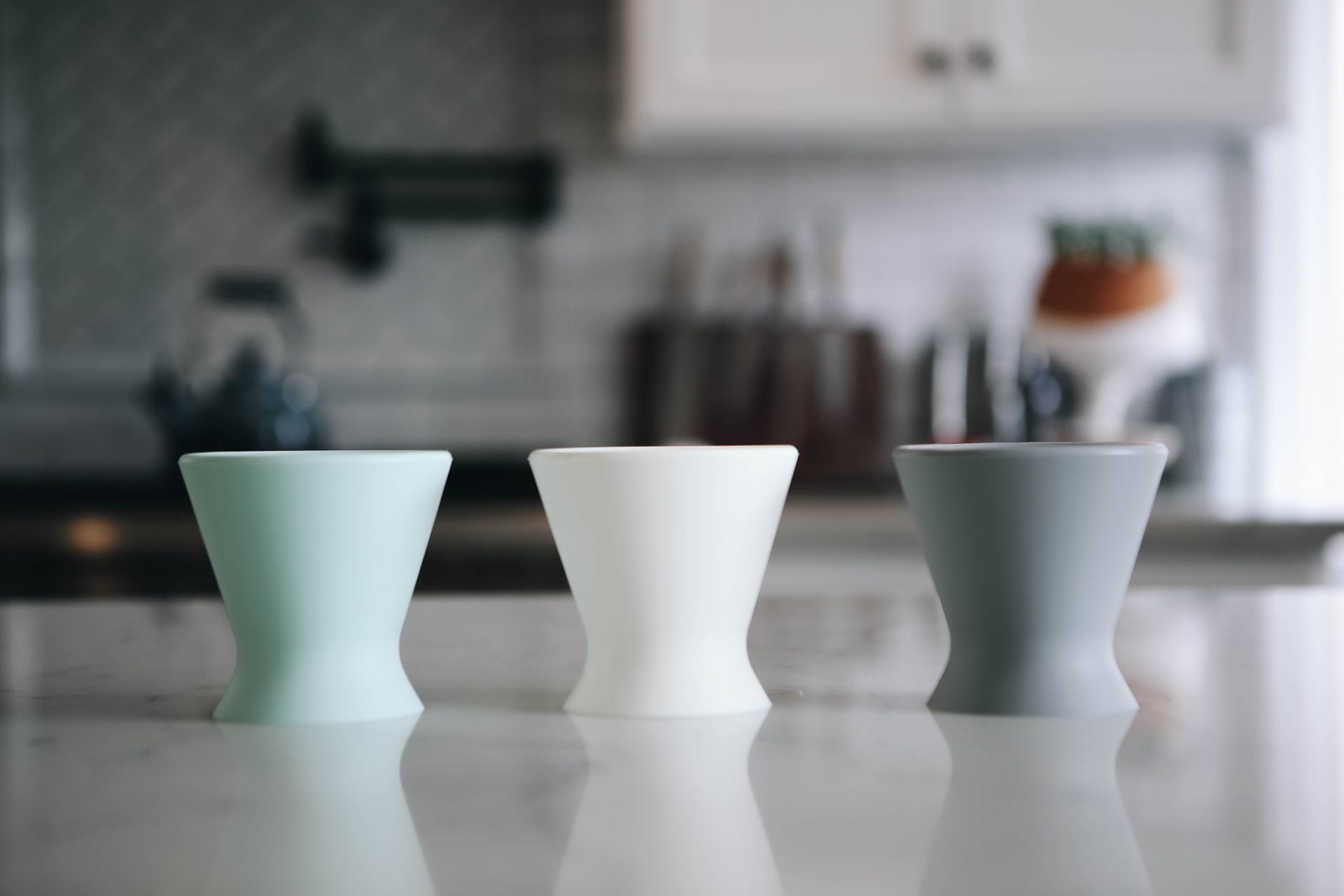 Every mom knows that two hands just isn't enough. Introducing bökee, the one-handed bottle prep accessory that will forever change the game of multi-tasking.
Meet the bökee. The only one-handed baby bottle & sippy cup prep accessory.

Posted by The bökee on Thursday, February 6, 2020
The bökee was created by parents to simplify bottle prep for all parents and caregivers. Bottles and sippy cups can be opened, filled, and closed with just one hand, leaving the other for baby, toddler, or multitasking. bökee is also perfect for transferring breast milk safely from bag to bottle, removing pump parts or keeping silicone pumps upright. It keeps the bottle upright to reduce the accidental knock over, and since it's made from 100% silicone, if any milk is over poured into the bökee it can be poured back into the bottle with confidence and no waste of that hard earned milk!
Does anything say springtime better than these silicone citrus pacifier clips from BooginHead? The citrus clips are the newest products in the brand's PaciGrip Silicone line, made of food-grade silicone that keeps pacifiers close and clean while doubling as a teether. Mom invented, safety tested, and baby approved, these silicone PaciGrips are available at Target this Spring!
With springtime comes daylight saving time, which means longer days, and later sunsets. The change in daylight patterns can make it difficult for babies and toddlers to fall asleep at their usual bed time. As seen on Shark Tank, SLUMBERPOD® is a quick-assembly privacy pod that helps babies and toddlers get a good night's sleep, no matter where they slumber.
SlumberPod is the FIRST portable, privacy sleep nook that allows babies to sleep in their safe and familiar playard or travel crib with room to sit up or stand up inside. Its premium fabric canopy provides a dark and private place for babies to sleep, anywhere.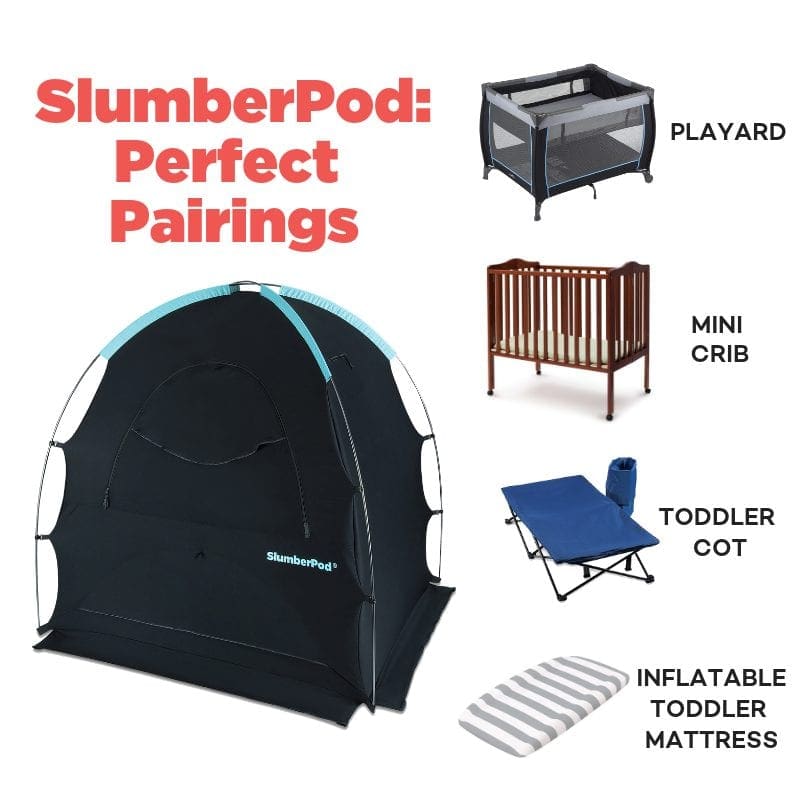 Created by a mother-daughter team, the patent-pending SlumberPod solves the age-old problem of getting a good night's sleep while sharing a room with your little one on trips and overnight stays. It's also the perfect addition to any nursery throughout the spring and summer months, when the long days get in the way of good sleep!