Warmer weather is upon us friends, and spring has finally arrived! Whether you're a new mom, a soon-to-be mom, or just gearing up for all of those spring baby showers quickly filling up your calendar, we've rounded up the best baby products for every mom this spring!
21 Baby Products for Every Mom This Spring
Take a springtime stroll anywhere you go with the Chicco Bravo LE Trio Travel System. This staple registry item offers flexibility while on-the-go with from baby to toddler.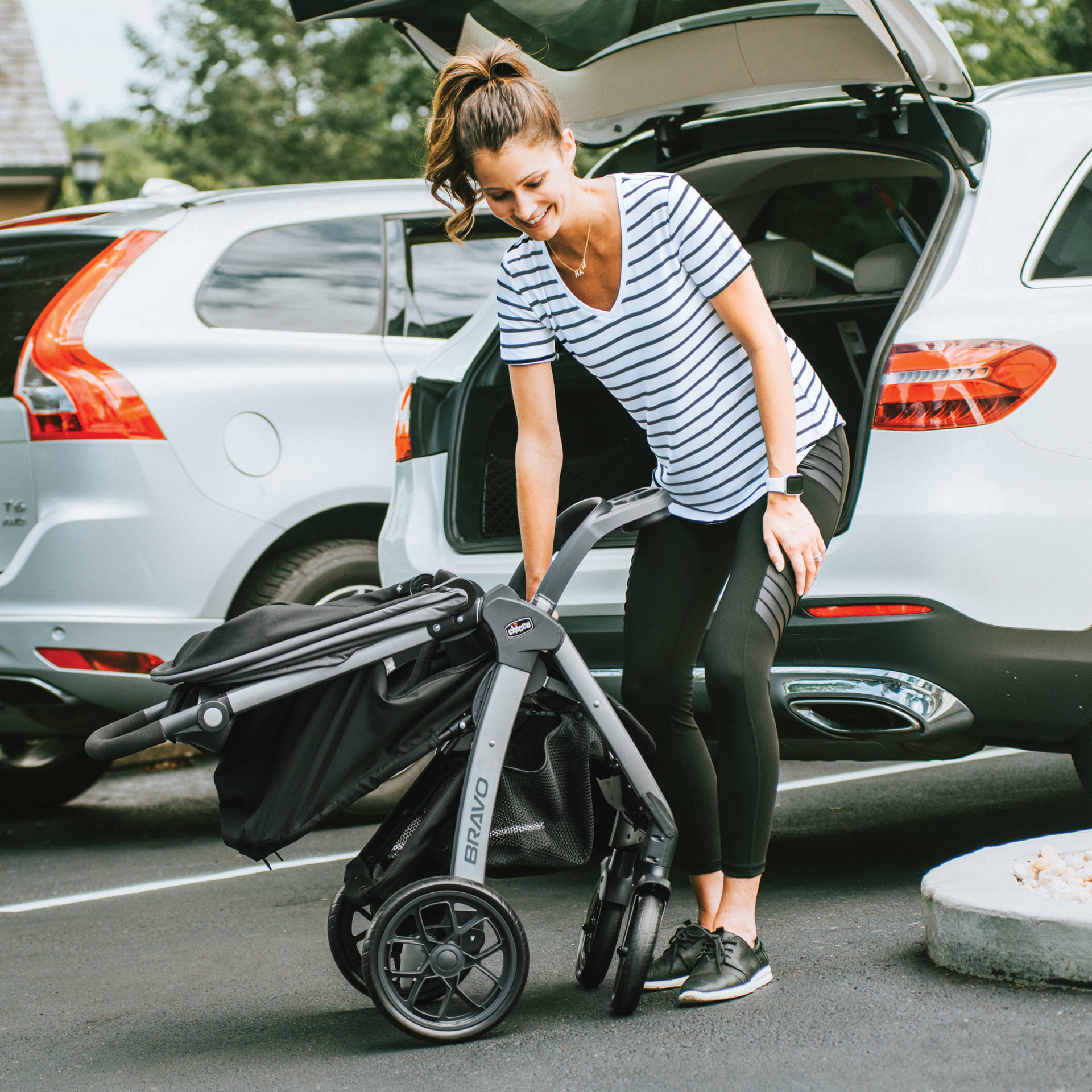 The full-sized Bravo stroller includes a UPF-rated canopy with peek-a-boo mesh window providing much-needed privacy and protection, while the large treaded tires help navigate uneven terrain while out on long walks. When it's time to store the stroller away, the one-hand smart fold automatically swivels the front wheels to stand independently on its own, without the parent handle touching the ground, so everything is kept clean and untouched. And as always, the Bravo is paired with Chicco's #1-rated KeyFit 30 Infant Car Seat.
Nothing says springtime like matching with your minis! PatPat.com is home to amazing deals on high quality, on-trend clothing for babies, kids, and grown-ups. From chic matching tees to swimsuits for the whole family, they've perfected the art of Mommy & Me so you can embark on every spring adventure looking your very best! Their handy app and carefully curated styles makes it easier than ever to create a family look you love in just minutes!
View this post on Instagram
Give your home a fresh new look and your babes a safe place to play with a reversible playmate from Wander & Roam. Made of one continuous piece of eco-friendly foam, these play mats are large enough for your little ones to wander and roam, and thick enough to soften tumbles and falls.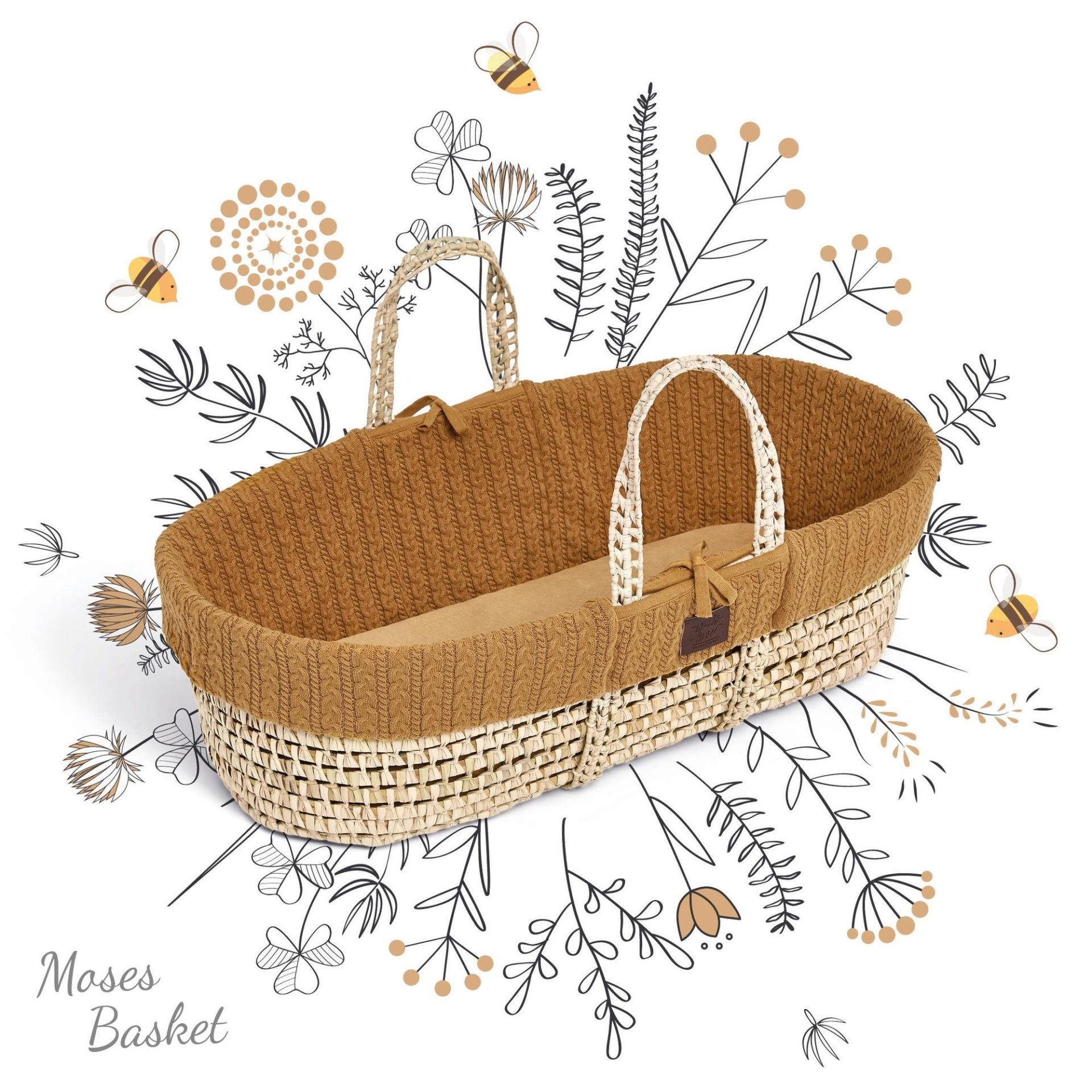 Create a natural sleeping environment for your baby starting day one with this beautiful quilted moses basket from Little Green Sheep. The perfect place for your new baby to sleep up to 6 months, this natural quilted moses basket comes complete with an organic mattress. Light enough to be moved from room to room, this moses basket ensures safety and comfort in a bedside sleeper that adds a natural beauty to any space.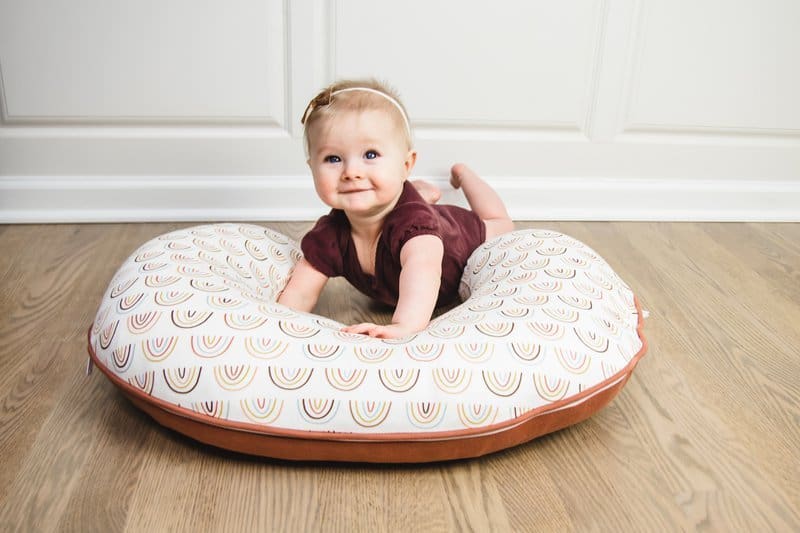 The ultimate baby product for any parent this spring, the original, award-winning Boppy® Nursing Pillow and Positioner can be used for bottle feeding, propping, tummy time, sitting and breastfeeding! Be sure to check out Boppy's full line of cozy soft slipcovers that are easily removable for washing. Both the pillow and removable slipcovers are machine washable, making life at home with a new baby a little easier.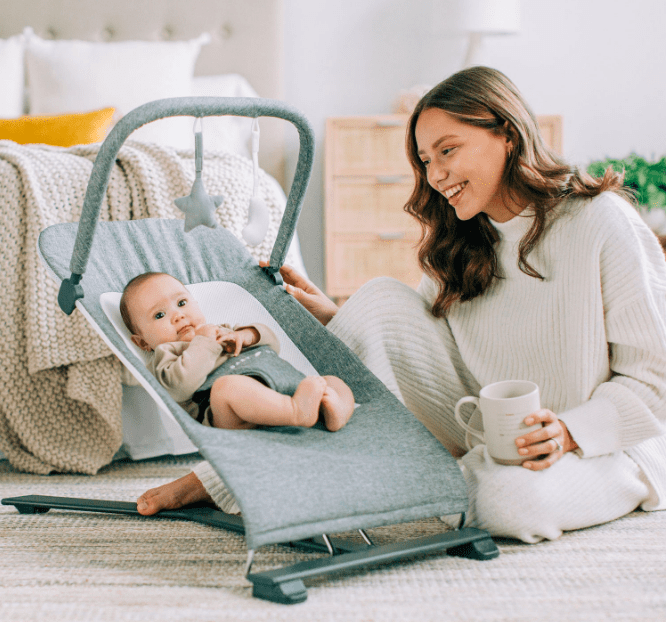 You can never hold a baby too much, but when mama needs a few hands-free minutes, Baby Delight's Go With Me Alpine Deluxe Portable Bouncer has got you covered! This portable bouncer is sleek, stylish and a safe spot for baby that can be used anywhere in your home. This portable bouncer goes where you go, and offers three positions of recline to maximize your baby's comfort. A 3-point safety harness keeps them safely in place while a removable toy bar provides endless opportunities for entertainment.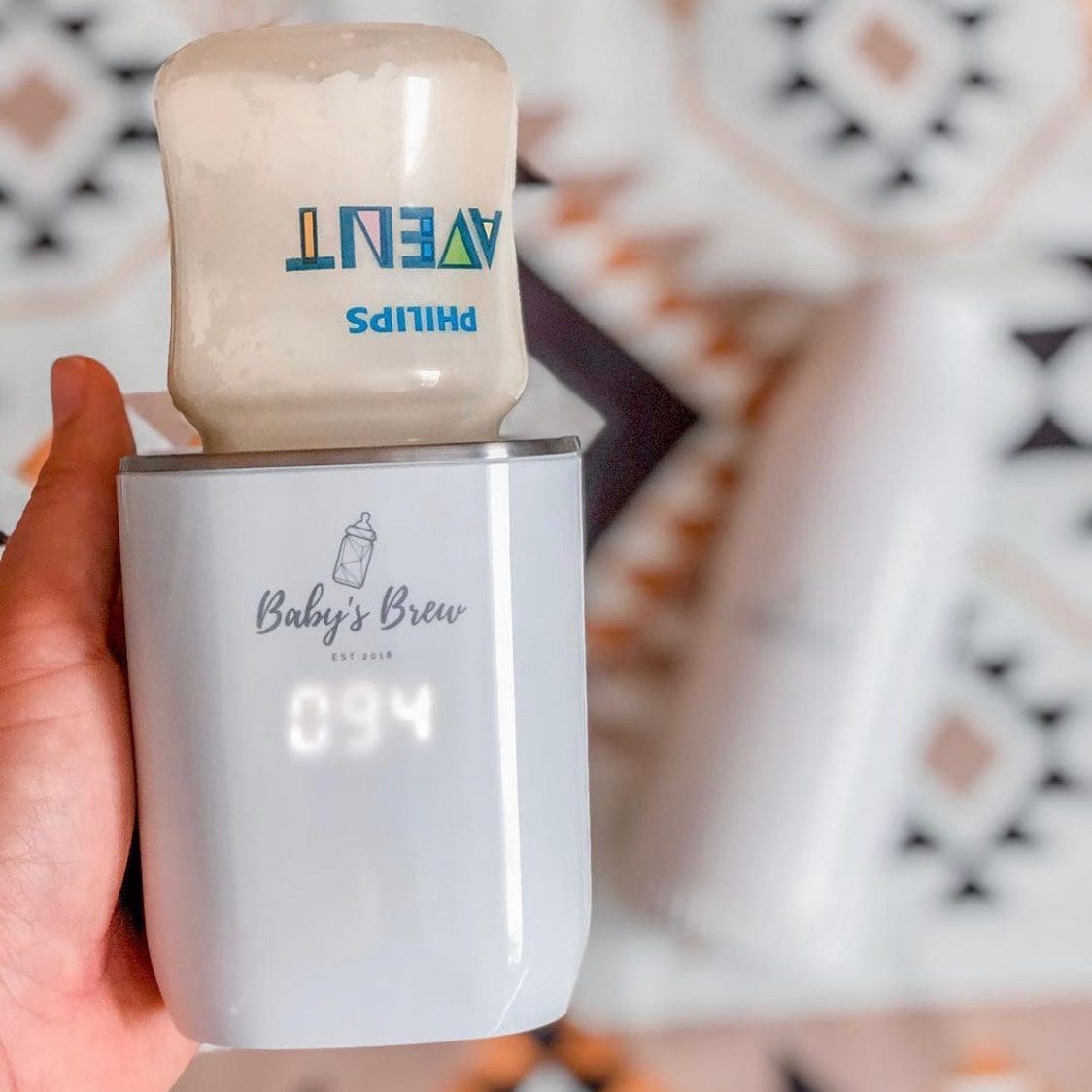 Springtime means more opportunities to enjoy the great outdoors! With Baby's Brew, the world's first battery-powered, portable bottle warmer, you can bring baby along on all of the season's adventures without ever having to worry about how to make a warm bottle! Featuring three temperature settings, Baby's Brew can warm breast milk, water, cow's milk, or formula in just minutes, anytime, anywhere.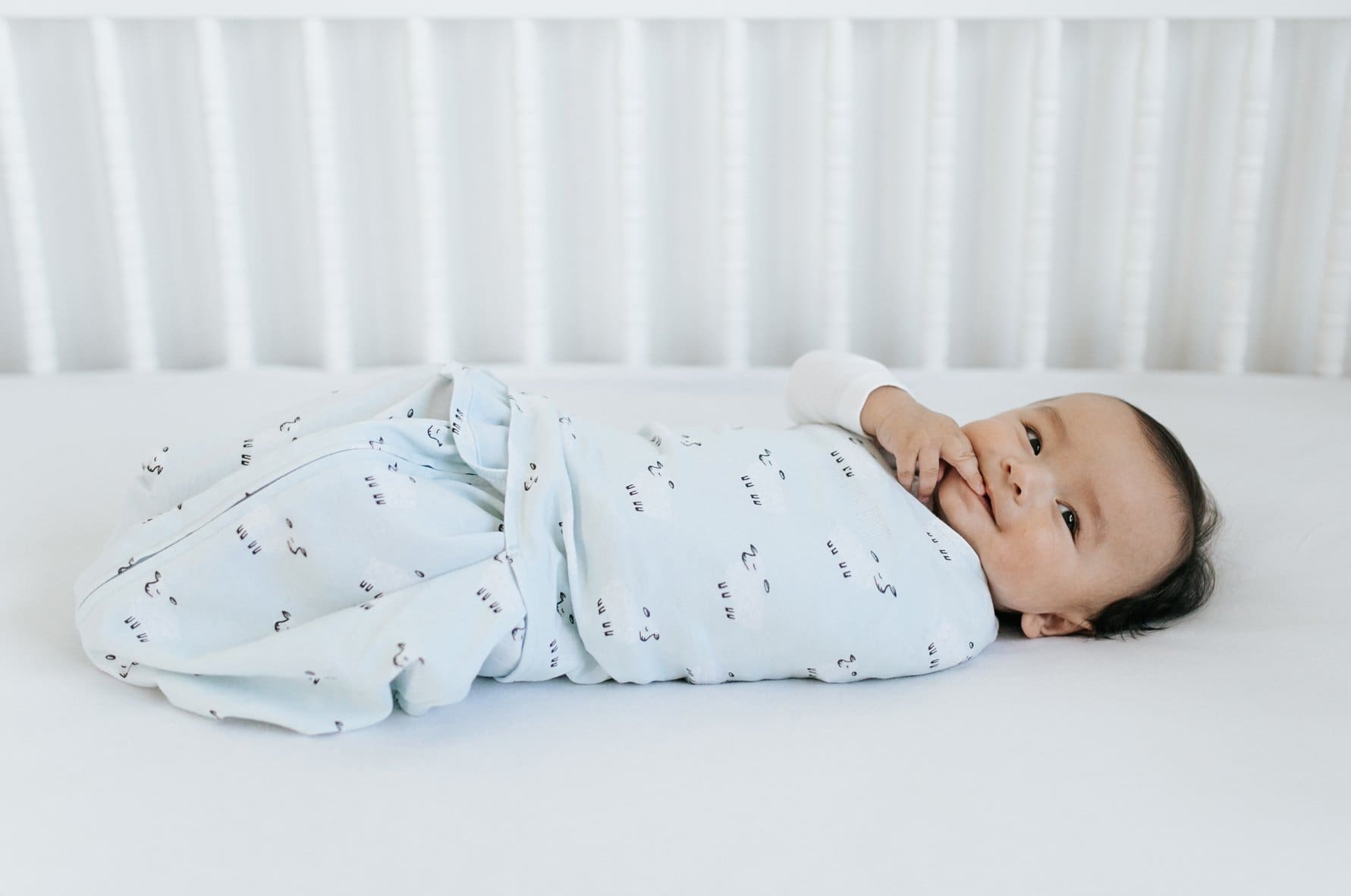 Say hello to the HALO SleepSack. The 3-way design easily adjusts to fit baby's sleep style: arms in, hands-to-face, or one or both arms out, and features the HALO® signature "Back is Best" embroidery, a gentle reminder to place baby on his or her back, the recommended sleep position by the American Academy of Pediatrics. It also features an inverted zipper for easy diaper changes and scratch-free zipper covers. The roomy sack design is recognized by the International Hip Dysplasia Institute as promoting healthy hip development.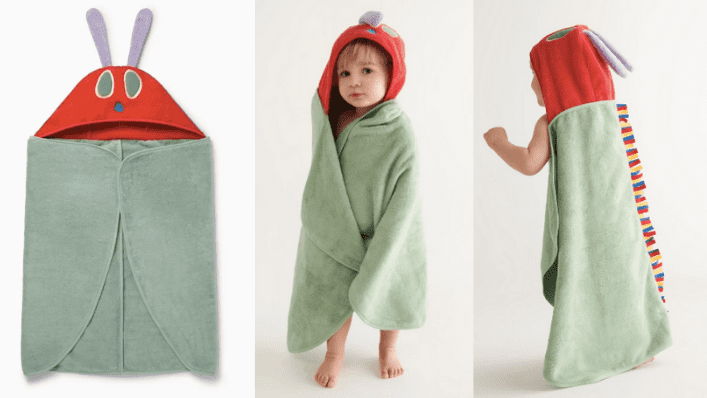 Make every bathtime an adventure with this Very Hungry Caterpillar Hooded Toddler Towel, inspired by the beloved World of Eric Carl. The hood features a little face and antenna to turn your toddler into a caterpillar too. The towel is made from organic micro cotton which is soft on the skin and highly absorbent. MORI offers a full line of Very Hungry Caterpillar products including zip-up sleep suits, pajamas, and even toddler outfits.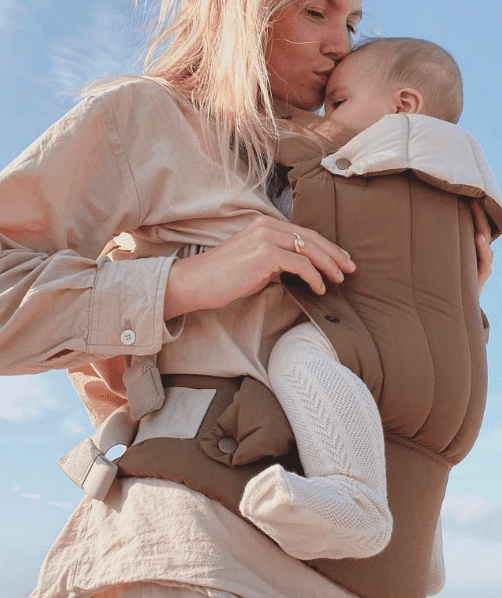 Designed to keep your baby snug and stylish, The Nola baby carrier showcases the best in Danish-led design while offering a safe space for baby this spring! Available in three striking color patterns and designs, the Nola is made from the softest material, making it comfy to wear. With the flexibility of a baby wrap and the additional support of a baby carrier, your little one can snuggle securely inside no matter where you bring them along.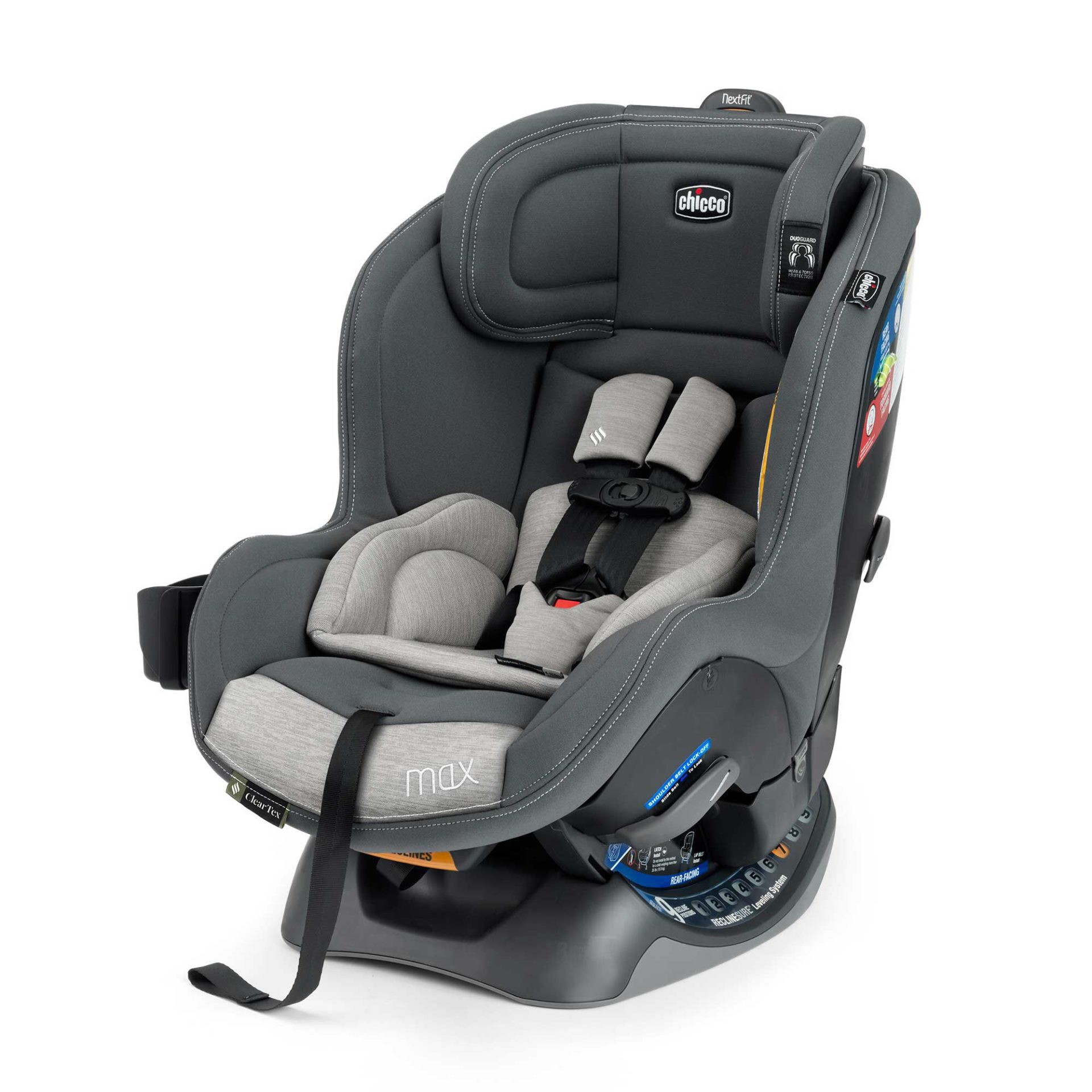 The American Academy of Pediatrics recommends that infant and toddlers ride in rear-facing car seats as long as possible—usually until they reach the highest weight or height advised by the car seat manufacturer. The Chicco NextFit Max ClearTex Extended Use Convertible Car Seat does just that. With 25 percent more legroom compared to other car seats, and a 50 lb. weight limit, this car seat is designed to maximize baby's time in the rear-facing position. When your child reaches the 50 lb. limit, simply transition the NextFit Max ClearTex™ seat to the forward-facing position and use with children up to 65 lbs.
GREENGUARD Gold Certified, the NextFit® Max ClearTex™ has been tested for low chemical emissions, contributing to healthier air quality around baby.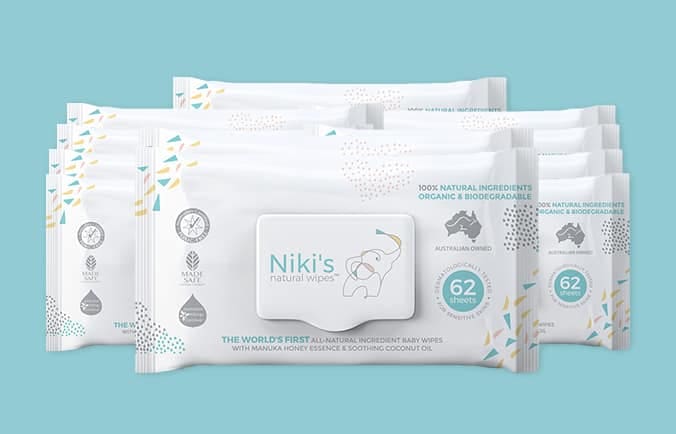 Niki's Natural Baby Wipes are the world's first all-natural baby wipes with Manuka Honey extract and Soothing Coconut oil. Specifically designed to maintain the delicate pH of your baby's skin, to help prevent irritation. Niki's uses an ethically sourced cloth that is eco-friendly.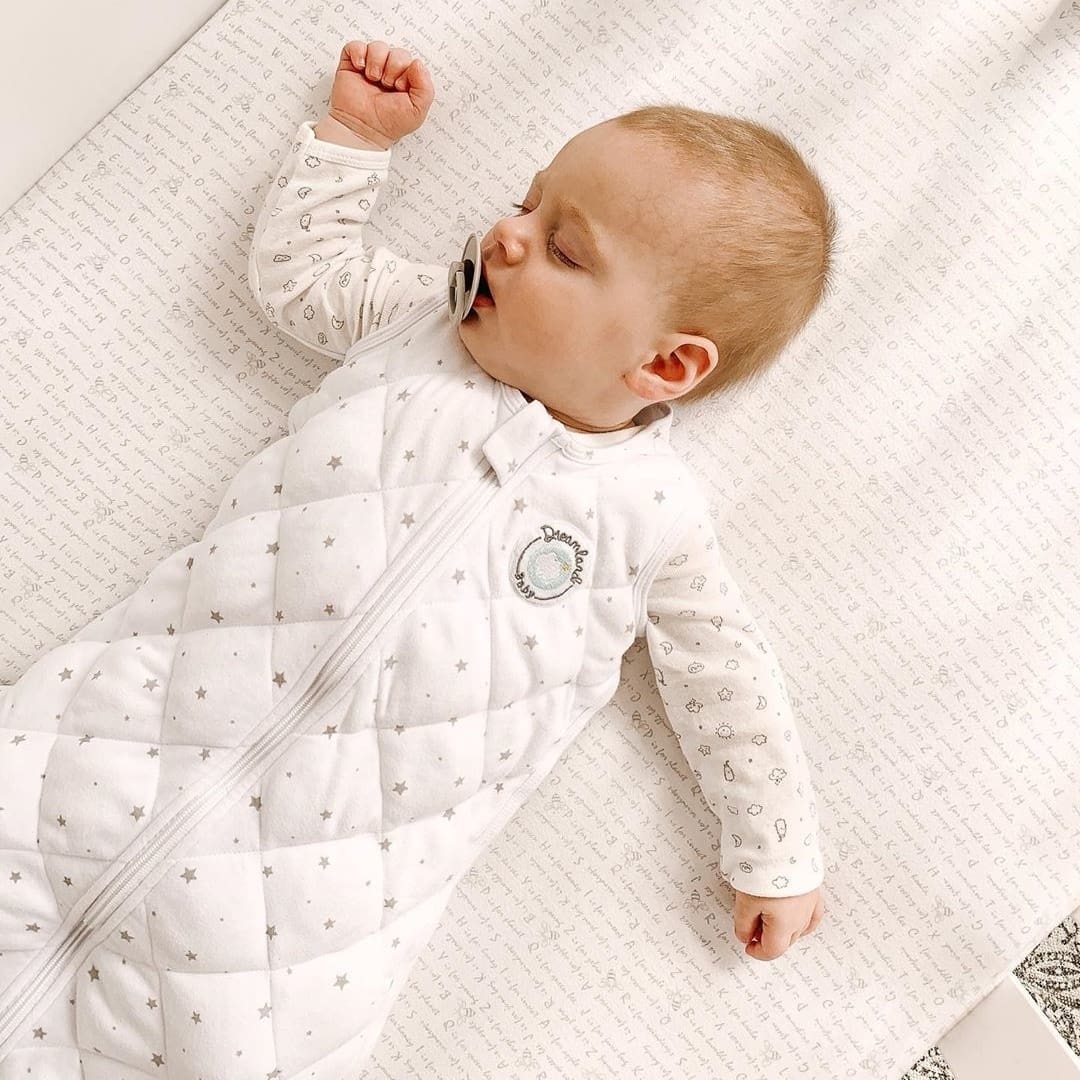 Designed to help baby feel calm, fall asleep faster and stay asleep longer, the Dream Weighted Sack from Dreamland Baby is the safest weighted sleep system on the market for babies ages 0-24 months. The gentle weight naturally reduces stress and increases relaxation through deep-pressure stimulation to give baby feelings of security and comfort.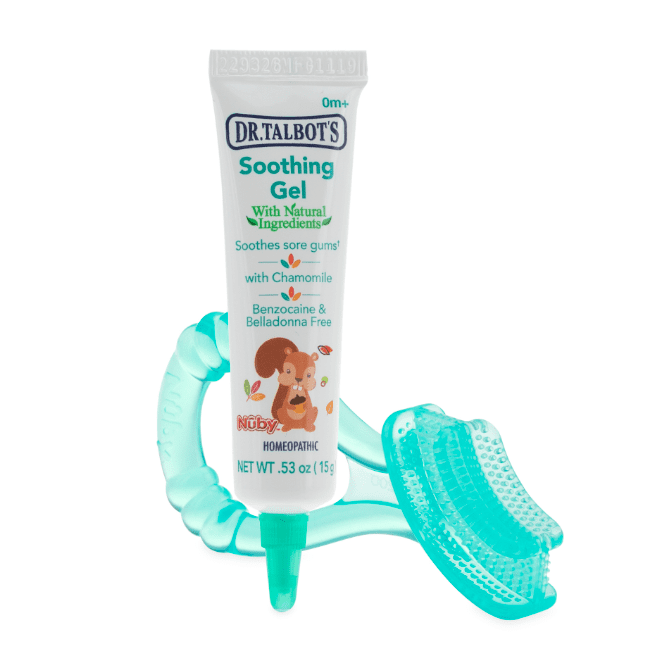 Help soothe baby's painful gums and have peace of mind with the help of Dr. Talbot's Soothing Gel with Massaging Toothbrush. Made only from safe, natural ingredients this soothing gel is formulated to be benzocaine-free, non-toxic, and safe to swallow. The included massaging toothbrush has a unique, textured design that provides comfort to baby's delicate gums. It provides stimulus to the lips and tongue which promote the transition from nursing to chewing.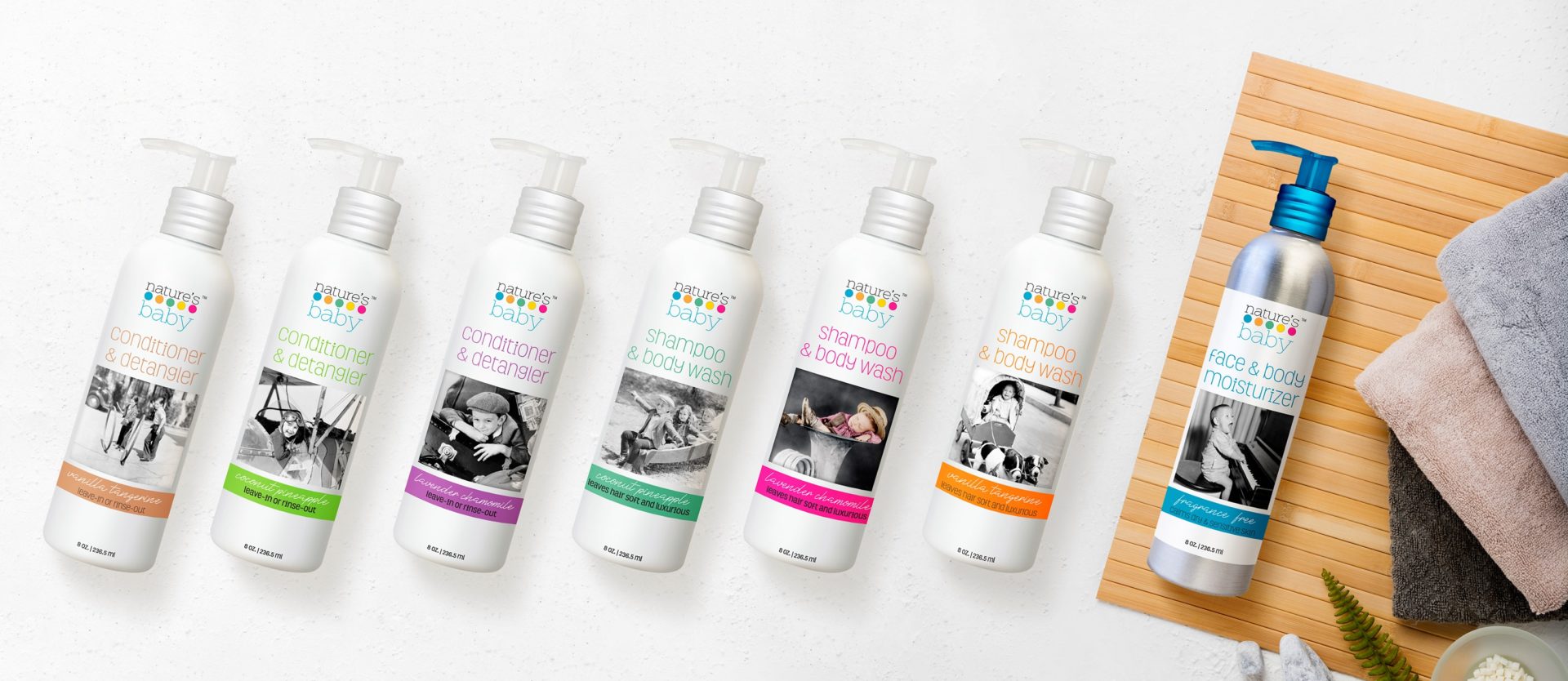 Say hello to spring with natural body care from Nature's Baby. This line of minimally processed products is specifically formulated for problem and sensitive baby skin. Great for kids and adults, you can trust Nature's Baby for the entire family this spring.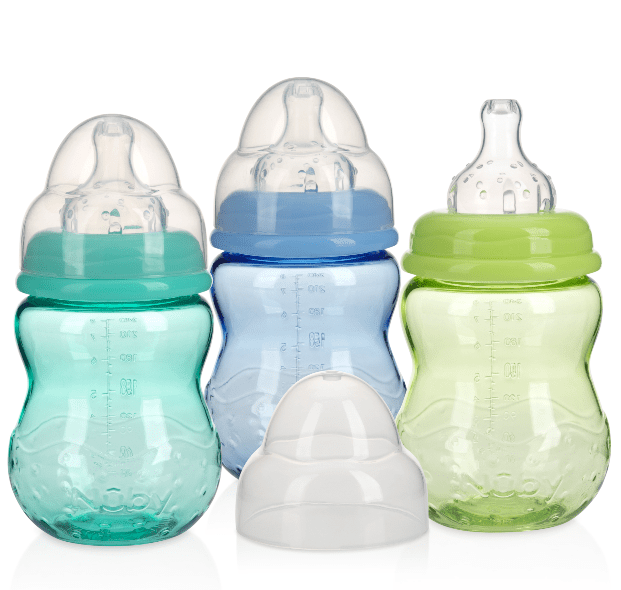 Whether you're on the go or soaking up that springtime breeze around the house, Nuby's latest non-drip wide neck bottles are perfect for every baby. Made of durable, break-resistant Tritan from Eastman, Nuby has an ergonomic hourglass shape that's easy to grip for both mom and baby. With a pressure-sensitive valve feature built right into the nipple, fluid only flows out of the nipple with the sucking actions of the baby. This special valve closes when sucking action ceases, ensuring a leak-resistant bottle.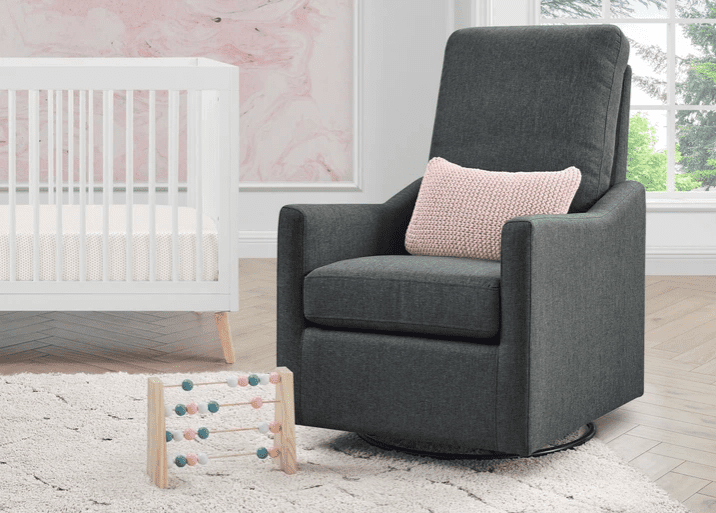 Designed for exceptional comfort, the Adley Nursery Glider Swivel Rocker Chair by Delta Children glides and swivels 360-degrees, making it the most soothing spot to lull baby to sleep. The chair's whisper quiet movements ensure a serene environment while the soft seat cushion (6″ thick), padded armrests and backrest allow you to sit comfortably for hours. Its modern shape makes it an easy addition to any nursery or living room and will remain in-style for years to come! Available in three colors, the Adley is the a must-have baby product for every mom this spring!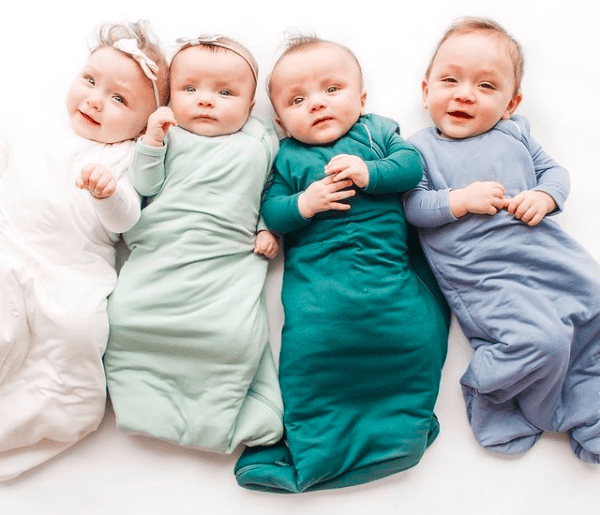 Unlike other baby and adult pajamas, Kyte BABY has THE softest products around that are economically sourced out of bamboo! In addition to also being hypoallergenic, bamboo is three degrees cooler than cotton, keeping mommy, daddy. and baby comfortable all year long. Seriously, no need to leave the house when you're wearing Kyte BABY.
Check out Kyte BABY's full line of products including their sleep bags, zipper rompers, swaddles, ring slings, blankets, PJ's, loungers, and more!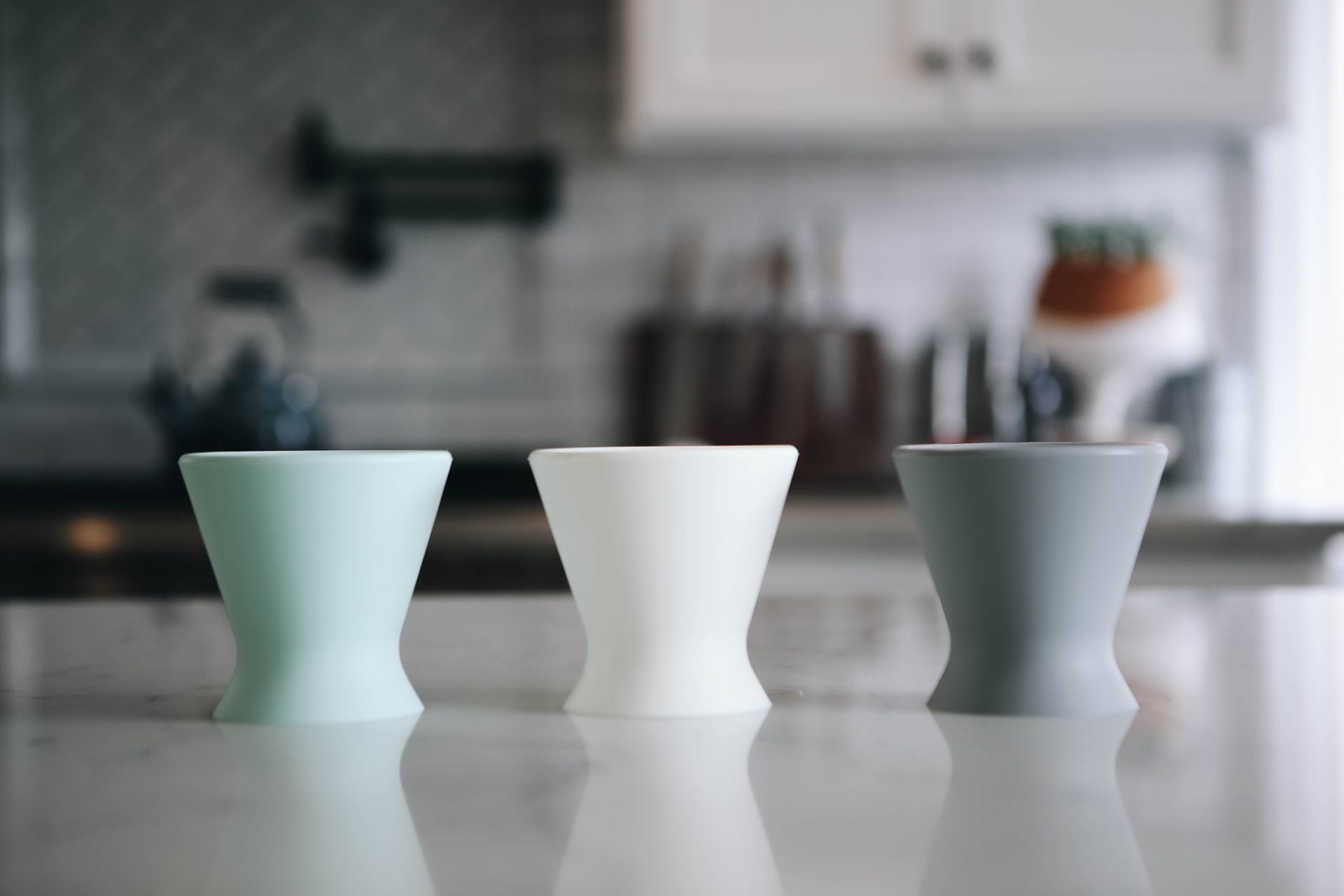 Every mom knows that two hands just isn't enough. Introducing bökee, the one-handed bottle prep accessory that will forever change the game of multi-tasking.
Meet the bökee. The only one-handed baby bottle & sippy cup prep accessory.

Posted by The bökee on Thursday, February 6, 2020
The bökee was created by parents to simplify bottle prep for all parents and caregivers. Bottles and sippy cups can be opened, filled, and closed with just one hand, leaving the other for baby, toddler, or multitasking. bökee is also perfect for transferring breast milk safely from bag to bottle, removing pump parts or keeping silicone pumps upright. It keeps the bottle upright to reduce the accidental knock over, and since it's made from 100% silicone, if any milk is over poured into the bökee it can be poured back into the bottle with confidence and no waste of that hard earned milk!
Does anything say springtime better than these silicone citrus pacifier clips from BooginHead? The citrus clips are the newest products in the brand's PaciGrip Silicone line, made of food-grade silicone that keeps pacifiers close and clean while doubling as a teether. Mom invented, safety tested, and baby approved, these silicone PaciGrips are available at Target this Spring!
With springtime comes daylight saving time, which means longer days, and later sunsets. The change in daylight patterns can make it difficult for babies and toddlers to fall asleep at their usual bed time. As seen on Shark Tank, SLUMBERPOD® is a quick-assembly privacy pod that helps babies and toddlers get a good night's sleep, no matter where they slumber.
SlumberPod is the FIRST portable, privacy sleep nook that allows babies to sleep in their safe and familiar playard or travel crib with room to sit up or stand up inside. Its premium fabric canopy provides a dark and private place for babies to sleep, anywhere.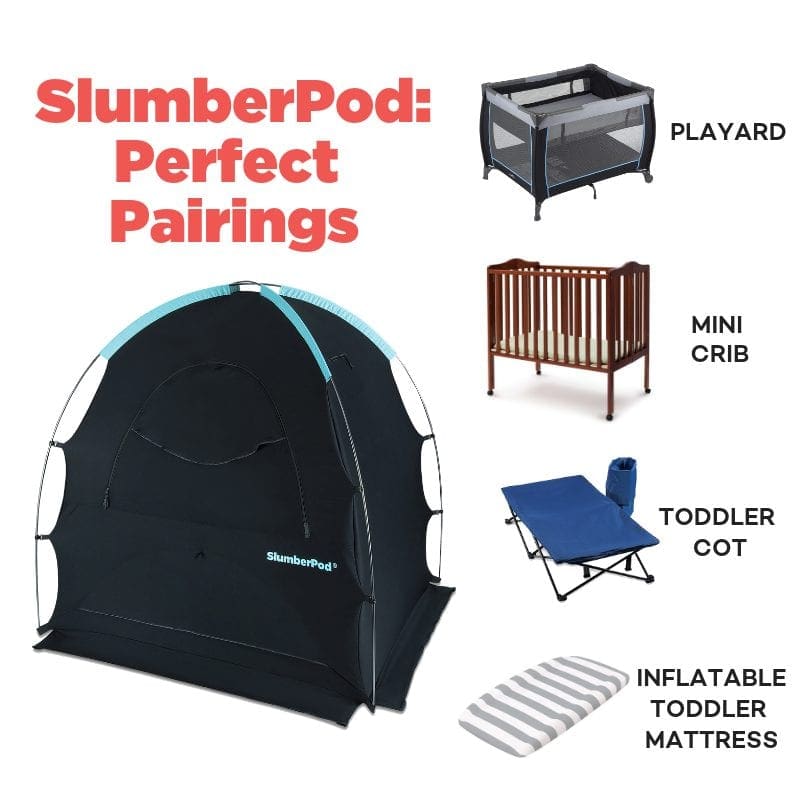 Created by a mother-daughter team, the patent-pending SlumberPod solves the age-old problem of getting a good night's sleep while sharing a room with your little one on trips and overnight stays. It's also the perfect addition to any nursery throughout the spring and summer months, when the long days get in the way of good sleep!