Designed for breathability, perfect fit, and comfort, these kids face masks by bloch are an ideal choice for kids this fall. These masks feature two layers of stretchy fabric protection, adjustable stoppers on the ear loops, and 25 percent more UV protection than normal fabric. Get yours today—available in a 3-pack.
Made from 100% neoprene and 100% breathable cotton lining, Mama Luma reusable kids face masks are both soft and comfortable. Designed with an adjustable M-shaped nose clip, these masks will stay in place all day long! Prior to packaging, Mama Luma masks are steamed under high temperature for disinfection.
Making a big splash in the kids face mask market this fall is Vistaprint. With dozens of styles to choose from and even the option to create your own, Vistaprint is your one-stop shop for high quality face masks with endless designs. The company is also donating 10% of mask sales to small businesses impacted by the coronavirus.
Available at Kohl's, these kids face masks are available in six different prints, and designed for a custom fit with adjustable ear straps and nose bar. They also feature a built-in filter lining that is machine washable. Grab one—or all six on your visit to Kohl's for all your back-to-school wardrobe needs.
Get a mask that fits every kid's style with this variety pack from Zulily. With fun graphic designs and solid basic prints, there's something for everyone in this package of seven kids face masks. The soft cotton lining and elastic ear loops also make for a comfortable fit.
Like its company partner Old Navy, Gap is selling face masks in several different patterns to ensure kids return back to school in safety and style. The triple-layer accordion design is breathable while still providing adequate coverage.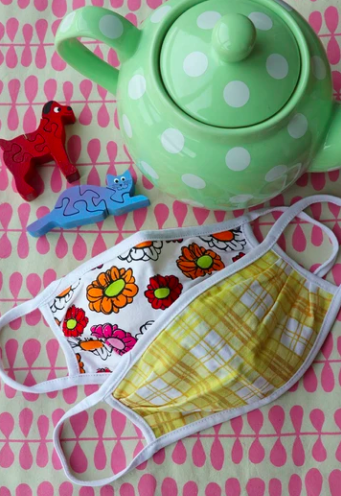 Fun prints is where it's at this fall, and Giftgowns has the uplifting kids face mask designs sure to make back to school season a breeze. With every purchase of these masks—available in kids and adult sizes—Giftgowns is also donating masks to hospitals in Los Angeles, New York and Canada.