Back to school shopping looks a little different this year, but one thing that's sure to be on every parents' list is kids face masks. The CDC recommends all children over the age of 2 should wear face coverings to prevent the spread of the novel coronavirus.
As schools gear up for a different kind of reopening this fall, here are 13 of the best kids face masks for every age, style, and student.
13 of the Best Kids Face Masks for Back to School
BooginHead, the beloved brand of baby and toddler essentials, extended their line of pacifier clips and bibs to include face masks the entire family will love. Their modern, playful and classic patterns are hand-designed to fit everyone's style while the structured, form-fitting masks are cut for added comfort and air flow. BooginHead® masks are available in youth and adult size 2-packs.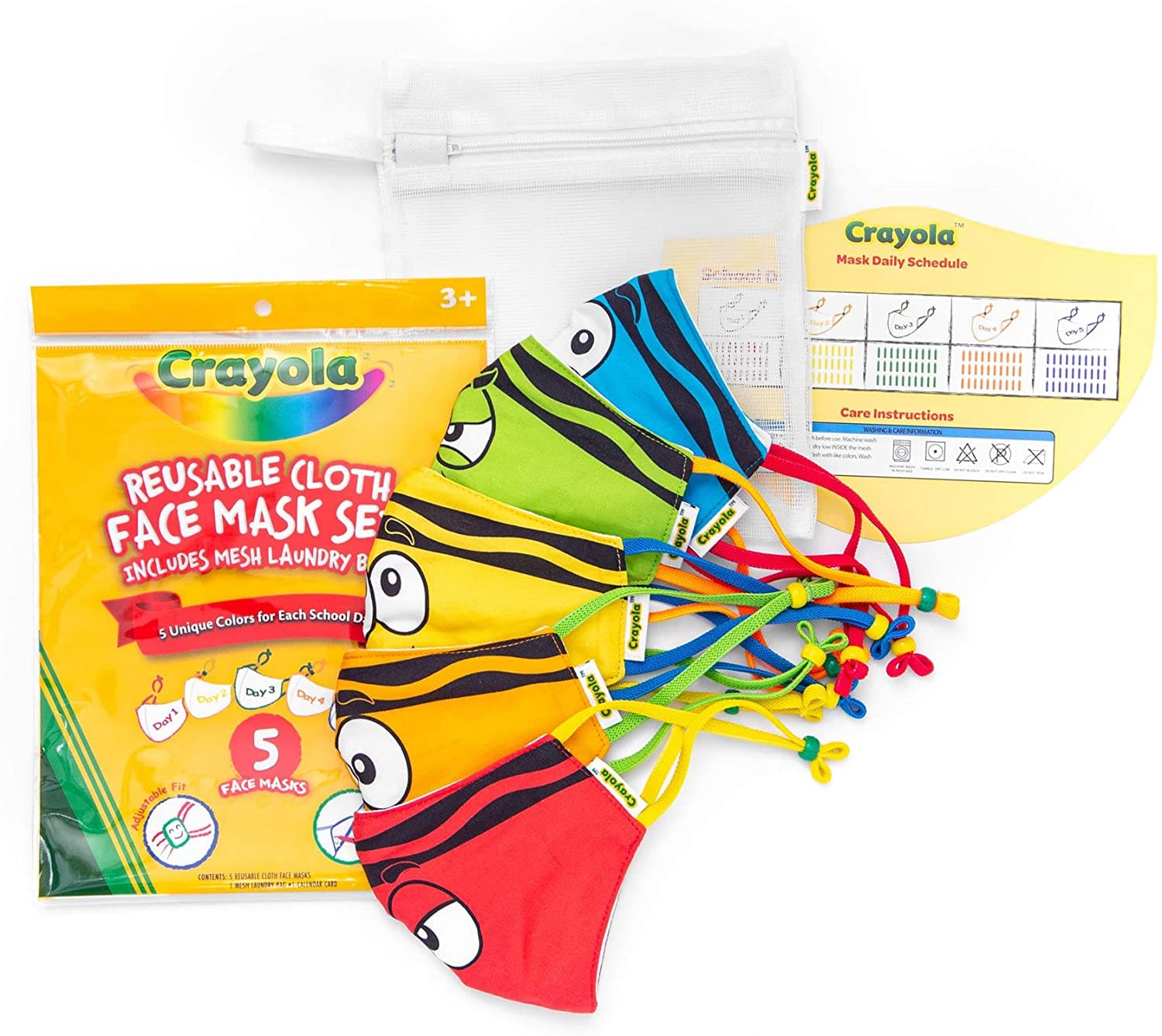 Forever a back to school favorite, Crayola traded in wax molds for face coverings this fall with an all new line of crayola-inspired kids face masks. This set of five reusable cloth face masks includes five different crayola colors, making it easy for kiddos to wear a different mask everyday of the school week. The 3D face design, secure fit adjustable ear straps, and a nose clip are the easiest way for kids to stay comfortable and safe all year long.
Funkins is the loveable eco-conscious children's brand already ahead of the game with beautifully made, planet-friendly cloth napkins/placemats made to keep kid spaces clean. This school year, the award-winning company has introduced a collection of kids face masks sure to make this 2020 wardrobe staple a fun experience for all this fall. Featuring everything from ladybugs to ninjas, to koalas and mermaids, your kids will want to collect all 7 designs!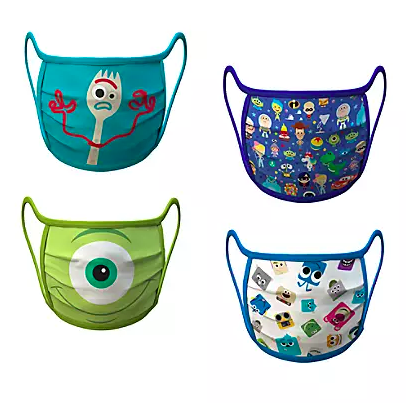 What's better than wearing your favorite Disney character on your shirt? How about wearing your favorite Disney character on your FACE! Disney is using the power of timeless stories and beloved characters to provide family-friendly reusable cloth face masks this fall.
The company was already able to donate $1 million in profits and one million face masks to MedShare to support the medical community and those affected by the coronavirus pandemic.
Designed according to the CDC recommendations for non-medical-grade face masks, these machine-washable kids face masks from Old Navy come in a variety of colors and patterns. The brand is also donating 50,000 masks to the Boys and Girls Club of America.
With dozens of fun designs available for kids, Snapfish has the face masks your children will want this fall. Their two-layer masks feature an inner layer of cotton and an outer layer of polyester, which can be customized with names, initials and other embellishments. Find the perfect design for everyone and stock up on all of your family's favorites.