There's no exhaustion quite like that of becoming a parent. No one knows that better than first-time parents, Cindhi and Ross Davis.
The couple from Columbus, Georgia is going viral for all the right reasons this week after a newborn photographer captured their sleep deprivation on camera.
Cindhi and Ross were running on two hours of sleep when they arrived at Simply Joyful Moments Photography with their newborn son, Theodore.
"It was the first time I'd been out of the house since the hospital," Cindhi told TODAY Parents. "I was so excited I got to wash my hair and put on normal clothes."
The 37-year-old had been looking forward to watching photographer, Sarah Jankowski work her newborn baby magic. But the only thing Cindhi wound up watching was the inside of her eyelids.
Shortly after arriving with their son, Ross took a seat on the couch in Sarah's studio, saying that he wanted to sit and rest for a few minutes. Cindhi agreed and decided to do the same. Within seconds, the exhausted new parents were out!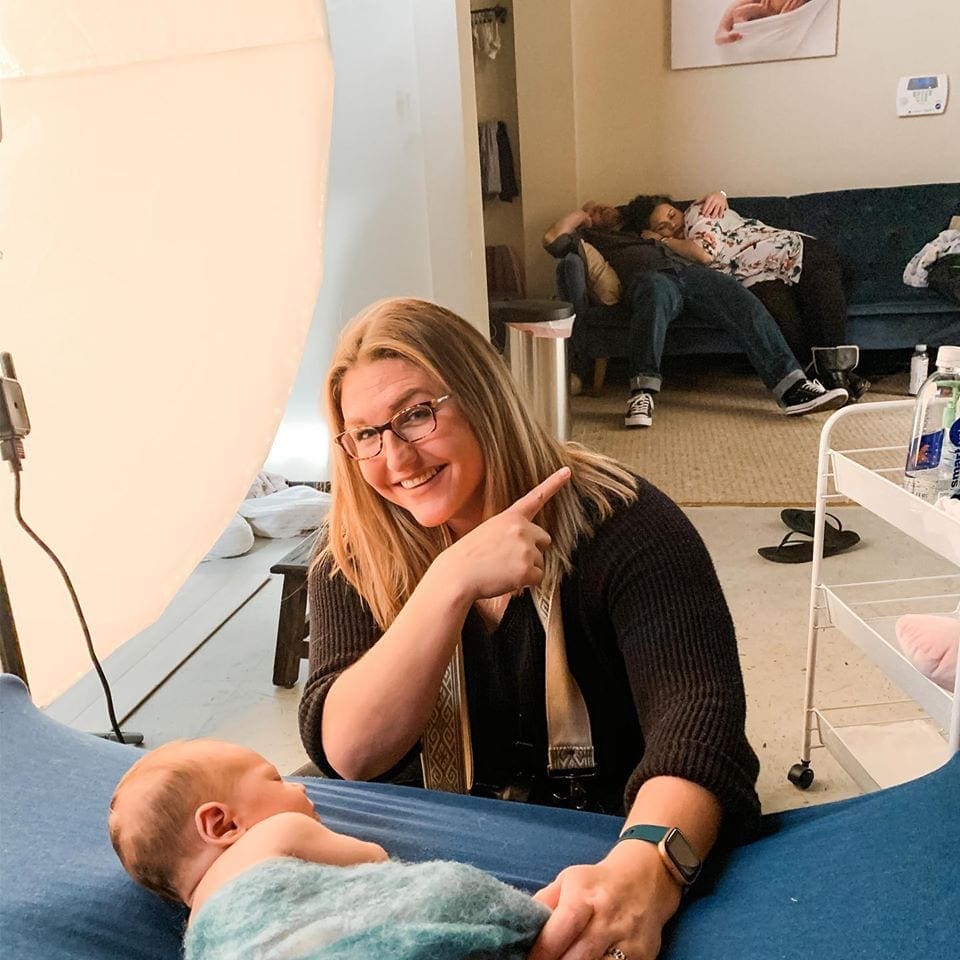 "I remember leaning into my husband and thinking, 'I'm just going to sit here and watch the shoot.' That was my last thought," Cindhi said. "Next thing I know, Sarah is like, 'It's done!' And I was like, 'What? What do you mean it's done?' I had passed out cold. It was the first bit of uninterrupted sleep we'd had since Theo was born."
While the parents slept, Sarah worked her magic, posing Theo and capturing all of his tiny perfection. Meanwhile, Sarah's assistant, Amanda Walker, decided to capture the scene.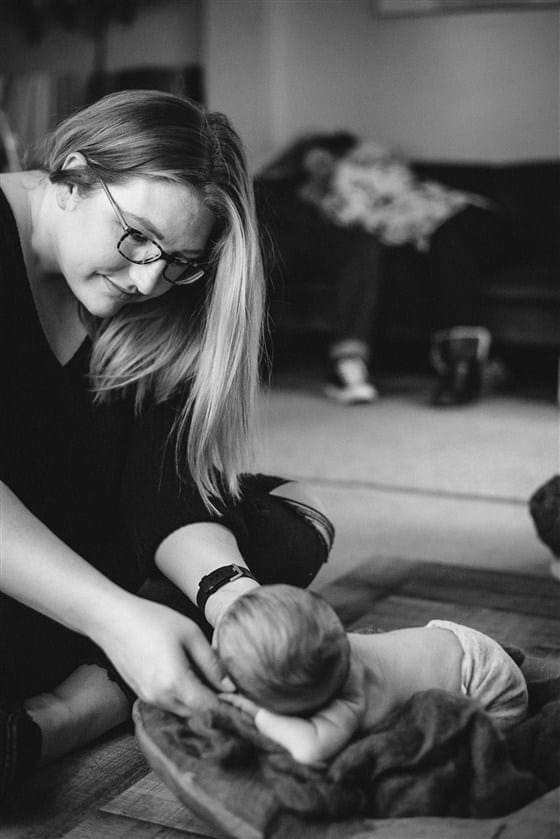 "Every parent knows the sleep-deprived exhaustion that comes with having a newborn, we've all been there!" Sarah wrote on her Photography Facebook page.  "I'm so grateful they trusted me enough with their brand new little one that they were able to get in a much deserved nap."
Sarah says it's not uncommon for parents to fall asleep in her studio.
"When parents come in, it's usually when the baby is one or two weeks old. I've got a white noise (machine) going and I keep the room nice and warm. You put all those factors together and it's a recipe for a nice comfy nap," she explained.
"[Ross and Cindhi] just looked so adorably snuggled up and completely out. When they woke up 45 minutes later, they were like, 'We needed that so much.'"