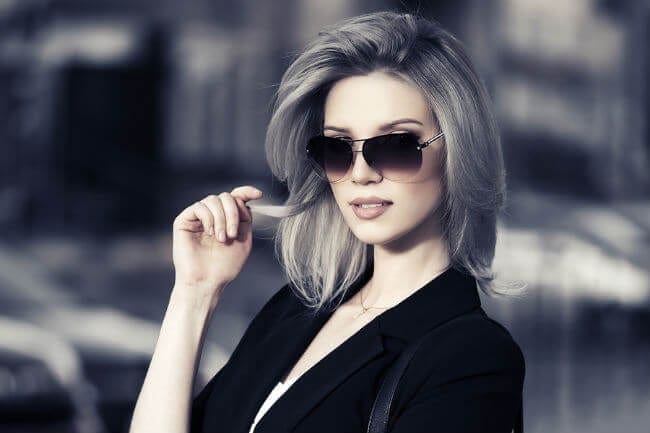 I watched her waltz into Bible study. Just a few minutes late. Minutes I was convinced were her determined attempt at making an entrance. An eye-catching designer bag was dangling from her elbow. The latest in exercise wear clinging to her every curve. Her perfume wafted through the room as if letting every woman there know she had it all together. And not only did she have it all together, but she had a few minutes left to spare. Because clearly she had time to dab on that delicious fragrance.
I squeezed my tired arms in tightly toward my body hoping no one would notice I'd forgotten deodorant. Again. I frantically ran my tongue over fuzzy teeth promising myself I would brush before the next meeting. Maybe, I thought, I should set an alarm on my phone so I'll remember. As I began the excavation process of digging through fruit snack wrappers and Star Wars figurines in my purse, our Bible study leader beckoned everyone together for an opening prayer. Today, she started her prayer with a Psalm.
"May these words of my mouth and this meditation of my heart be pleasing in your sight, Lord, my Rock and my Redeemer."
Ouch. I knew what was going through my head was not pleasing to the Lord. It was not helpful to me, and it definitely was not kind to the exercise queen.
But what to do about it.
•••/•/•••
Okay. So this scenario didn't happen exactly as I wrote it here … I changed a few details so I wouldn't embarrass my now precious friend. But there has been numerous times (too many to count) where I've been quick to judge the inside of a woman based solely from what I could see on the outside.
Most days, comparison comes as easily as breathing. For all of us.
We measure ourselves against those around us in our varied attempts at making ourselves feel better. Or worse. Depending if we want to wallow or give our egos a little lift.
The hard part to admit is that often it feels good. It does! At least for the moment. Plus it's just so stinkin' easy to do. Me versus her. Us versus them.
But one of the problems with measuring is that it pushes aside the Master Maker. The One who designed and crafted every complex part of our beings. Our physical bodies, our personalities, our gifts and talents, and our unique passions and callings.
In fact, Scripture says we are made in His image. So if this is true, why do we feel we fall short when observing those around us?
Sadly the enemy of our souls knows what can be lost through division. Rather than knitting hearts together, he seeks to tear apart. To birth discord and separation. We know this. We do! So why oh why do we give him any room to do just that?!
In contrast, Jesus said He came to give us life to the full. Abundant life. A life where comparison has no place or part.
Just thinking hypothetically here… But what if we worked as hard on building bridges as we do at putting up mental barriers? What friendships might bloom? What insecurities might fade? What richness of relationship might be gained through saying no to comparison and yes to community?
What if we were brave and embraced fellowship before disassociation?
What if we cheered our fellow sisters on with the same effort and urgency we put into tearing them apart in our minds?
My guess is that deep down we all want to be gracious women. Women with kindness and love dripping from our lips. So let's be that and do that. Lifting one another up rather than tearing down. Praying for one another instead of giving way to the mental wrecking ball.
Maybe it's time we swapped out our measuring sticks for a few measures of grace.
For us. For her. For us all.
***
This post originally appeared at The Masterpiece Mom.