With Mother's Day just around the corner, there's never been a better time to spoil the women in your life with a little extra love. Whether it's a new mom celebrating her first Mother's Day, a seasoned mom celebrating her 30th Mother's Day, or the "village mom" who loves your babies like her own, we've found just the right gift for every mom, sister, and gal pal in your life this Mother's Day!
18 Mother's Day Gifts for Every Mom in 2021
1. A hairdryer that'll make her look and feel like a million bucks.
It's amazing what a good blowout will do for a gal. Give mom the gift of luxurious hair this Mother's Day with the MODA ONE hairdryer from Tineco. Featuring Tineco's exclusive iLOOP Smart Sensor Technology, this hairdryer is designed to adjust both heat and airflow depending on hair's real-time moisture level, keeping hair as healthy as possible while styling.
View this post on Instagram
2. A cheeky and stylish coffee mug from Chalkfulloflove.
I don't know about you, but this mama runs on coffee. Give mom an excuse to brew another cup with a beautiful hand-lettered coffee mug from Chalkfulloflove.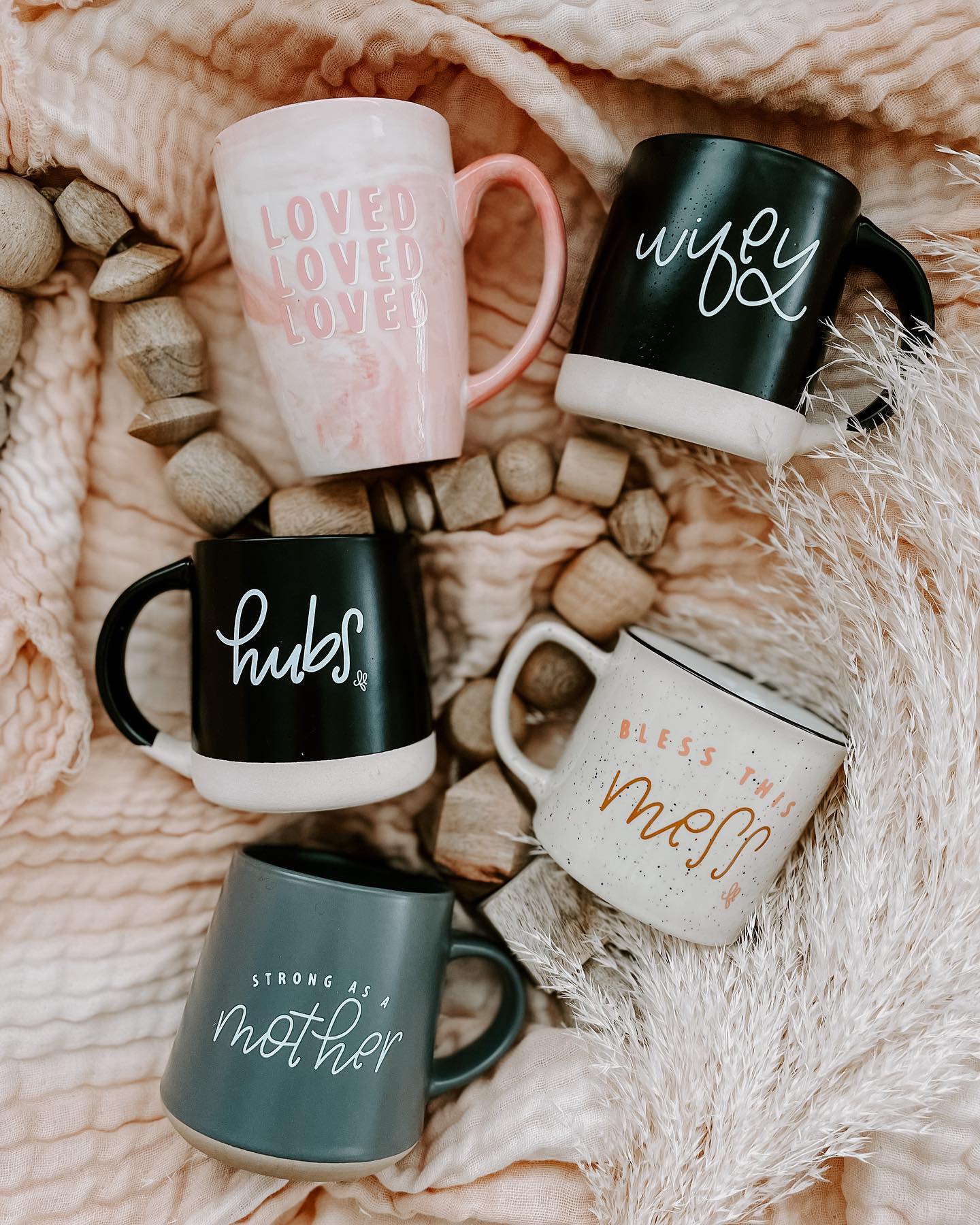 Their "Strong as a Mother, Tired as a Mother" mug comes in a matte gray and earthy look. Their spring lineup also features dual wall insulated thermoses and the most perfect Gilmore Girls-themed mugs.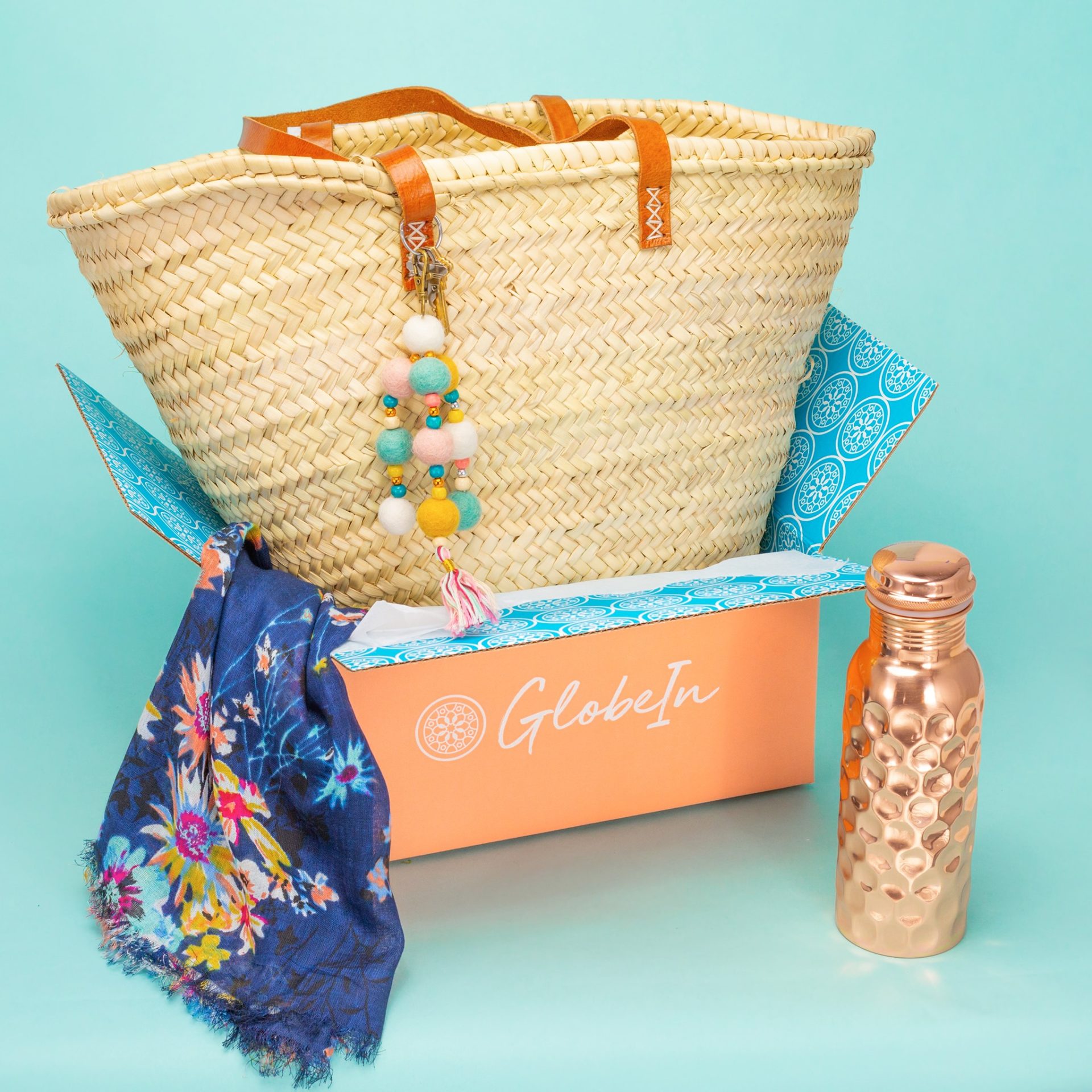 GlobeIn is a monthly subscription box filled with ethically-sourced home goods from all around the world. Each 'Artisan Box' is a curated, themed collection of handmade items for the home, which can include everything from Moroccan ceramics and hand-woven Mexican baskets to tea, coffee, and food items. GlobeIn releases 4-5 brand new boxes each month, but you also have the option to customize your own box for mom, or let her be surprised by one hand-picked by the team.
4. This must-read by mom tribe favorite, Emily Ley.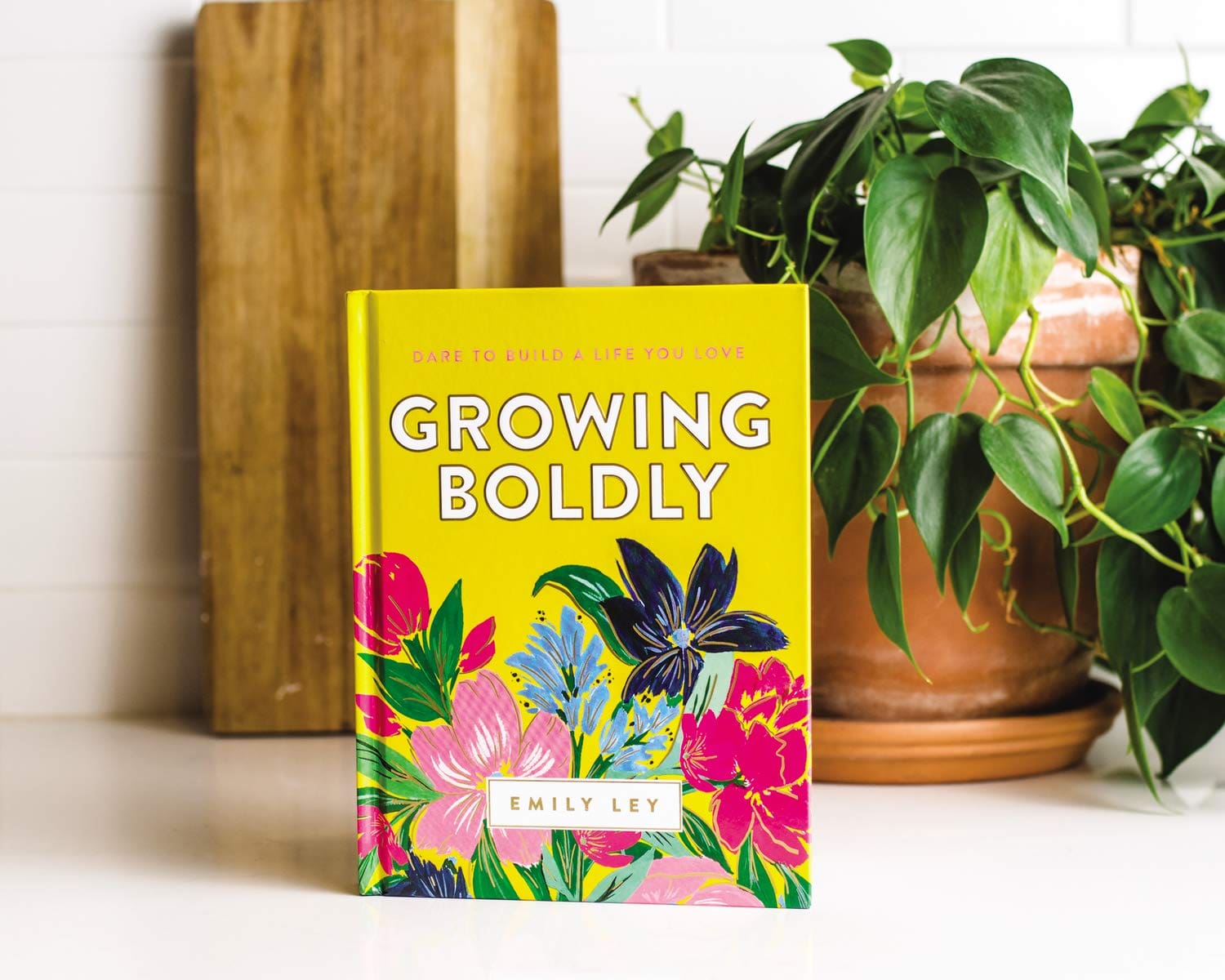 Mother's Day is just the start of the warm weather and longer days, so there's no better Mother's Day gift than a good book to enjoy out on the porch. Leave mom feeling inspired and refreshed with a copy of Growing Boldly by Emily Ley.
From bestselling author and founder of the Simplified® brand of organizational tools for busy women comes Growing Boldly, a how-to book that inspires us to imagine big, plan well, and then gather the equipment and the courage to go out and do. In Growing Boldly, Emily is on a mission to remind women of who they are and Whose they are, so they can move past the lies and fears holding them back.
5. A spa day from the comfort of her own tub.
Give mom the gift of the ultimate bath routine with the help of Bleu Lavande Foaming Bath and Effervescent Bath Bombs.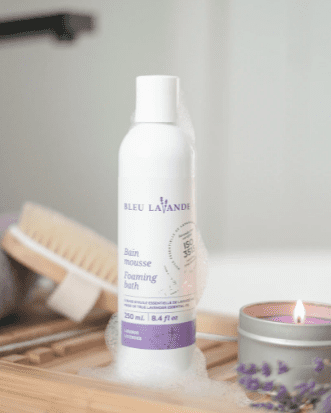 Bleu Lavande is the go-to source for pure lavender essential oil for a truly soothing aromatherapy experience. The brand's true lavender is a game-changer for creating a calm and relaxing environment, especially when everyday stresses, like mommin', get hard to manage. Bleu Lavande products are made with certified lavender essential oil and the high natural actives to get the maximum benefits for mom's skin and overall wellness.
6. A subscription box full of artisan-made goods from around the world.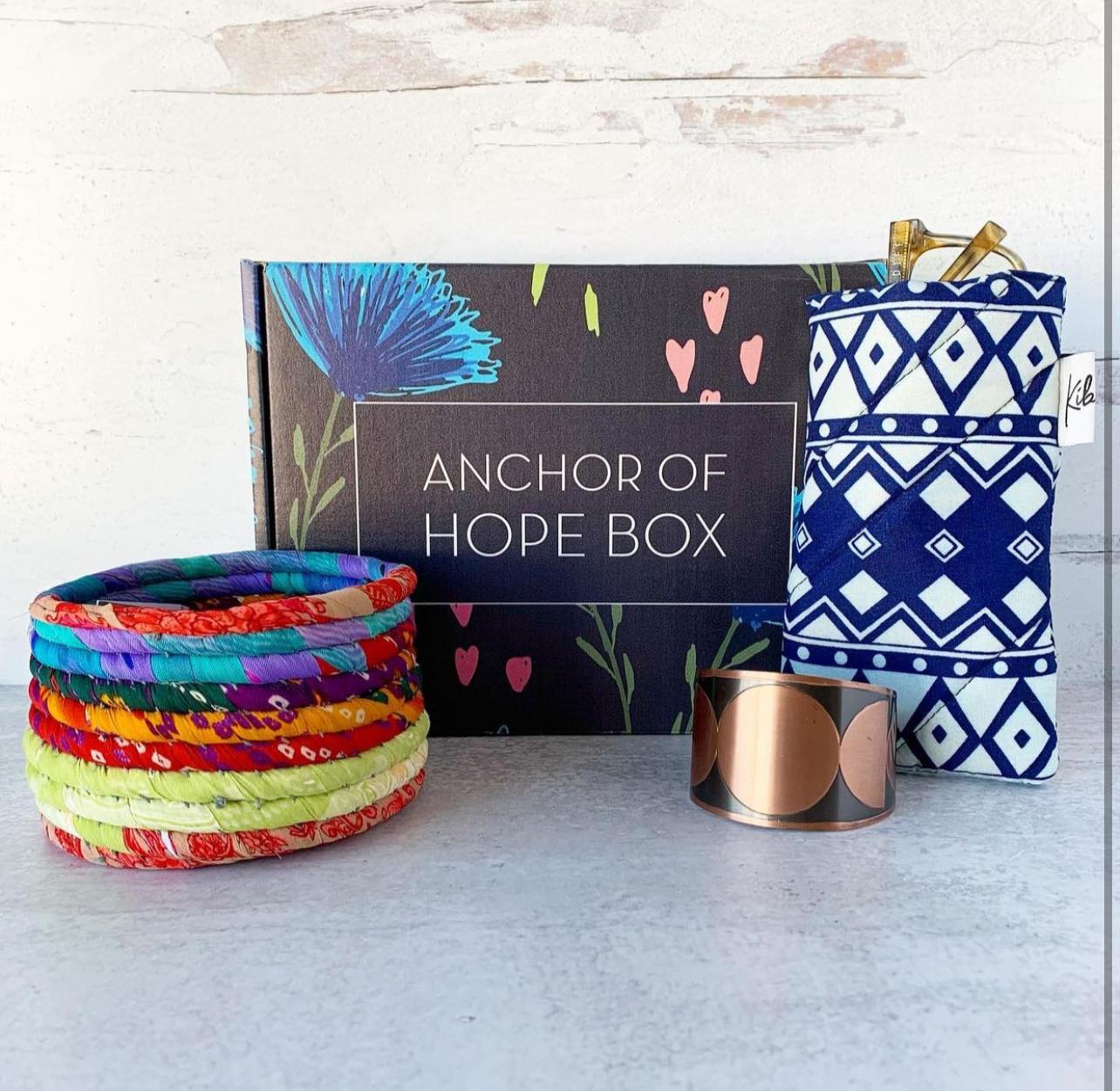 On a mission to empower women locally and globally, Anchor of Hope offers monthly subscription boxes featuring hand-crafted, artisan-made jewelry, accessories, home goods, ceramics, artwork, exotic spices, and more! Anchor of Hope fills their boxes with items handmade by survivors of human trafficking, refugees, and others in vulnerable situations. In doing so, the brand gives hope and dignity to individuals who are working to overcome poverty and injustice that has marked their lives.
7. A bee-utiful homemade candle from The Beeswax Co.
Because there's no such thing as too many candles. Handcrafted deep in the heart of Texas, The Beeswax Co. has been collaborating with local bees for more than two decades to make beautifully simple creations. Each artisan candle is burnished by hand, won't drip, and is free of any added colors or harsh scents. They burn brighter, longer, and are scented by the nectar of flowers and honey packed in the honeycomb.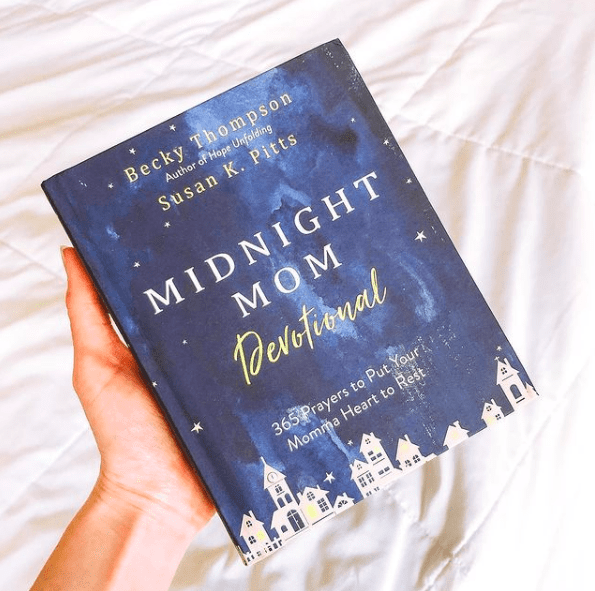 Every mom knows there's something so tender about those middle-of-the night hours in the first few years of raising babies. The still and quiet hours of the night tend to be a breeding ground for anxious thoughts, overwhelming stress, and crippling fears to sneak in. Enter: Midnight Mom Devotional, a collection of 365 prayers to put your momma heart to rest.
In the stillness and the night, take heart in knowing that women across the world are joining you in prayer and that God is listening and loving you right where you are.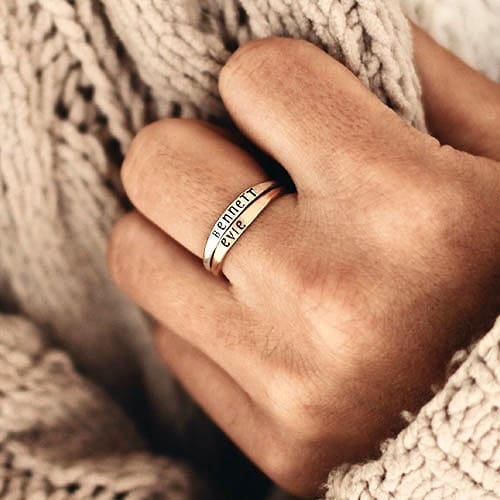 Being a mom is a badge of honor—one that often comes in the names of our children. With a beautiful piece of hand-stamped jewelry from The Vintage Pearl, mom can wear all of her kid's names on her wherever she goes.
Choose from hand-stamped necklaces, bracelets, bangles, stackable rings, keychains, and keepsakes, and give mom the personalized Mother's Day gift she'll be wearing for years to come.
10. A pair of cutie rain boots to keep her feet dry and stylin'.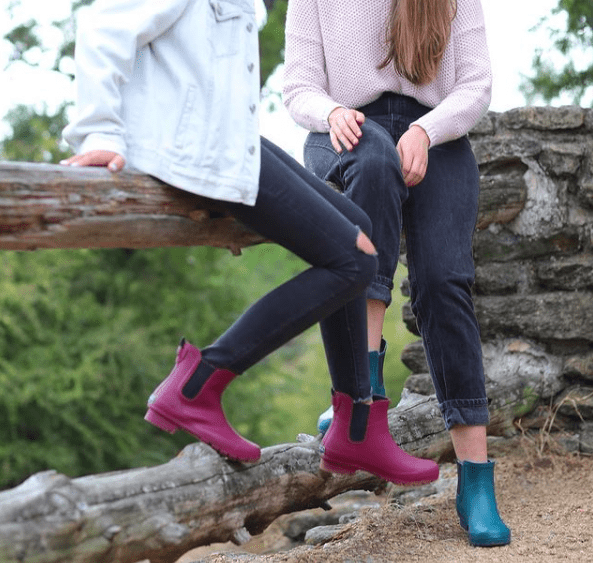 Give mom the gift of style and comfort with The Chelsea Rain Boots by ROMA. Comfortable yet fashionable, these boots are perfect for any weather or activity and will surely turn heads wherever you wear them.  These vegan, eco-friendly, multi-layered boots are made from natural rubber and are waterproof to keep your feet protected in all weather.  For every pair of ROMA Boots sold, a brand new pair of rain boots are donated to a child living in poverty.