It's finally that time of year! Pumpkin spice fills our homes (and cars—I see you Starbucks), leaves are falling, and Halloween is just around the corner which can mean only one thing: trick or treating is upon us friends!
It's the one night of the year that we forgo the "never take candy from strangers" rant, and walk around our neighborhoods, following tiny little princesses and pirates from house to house.
Halloween can be one of the most memorable parts of our kids' childhood. But being pedestrians outside at night also poses a major threat to their safety.
According to the National Safety Council, children are more than twice as likely to be hit by a car and killed on Halloween than any other day of the year.
So as you gear up for all of the spooky fun Halloween has to offer, don't forget that the most important thing is keeping our little ghouls and goblins safe while out on the candy trail.
Here are some important safety tips for trick-or-treaters of all ages this Halloween
Trick or Treating Safety Tips for Toddlers
For many smaller children, this may be the first Halloween they're actually able to enjoy! They're finally "one of the big kids" walking up to houses and ringing doorbells. Make the most of this fun milestone by eliminating some of the most common safety hazards.
Make sure that your kiddo's costume fits appropriately. Costumes that are too big will often drag and become a tripping hazard.
Keep their faces uncovered. Toddlers should dress in costumes that don't require their faces to be covered in any way that could hinder their ability to see and walk safely.
Parents should always accompany young children to the door. If you have a toddler, it's safe to assume you're the one doing the trick or treating, too. Be sure to walk up to the doors with them to collect candy.
Trick or Treating Safety Tips for Older Kids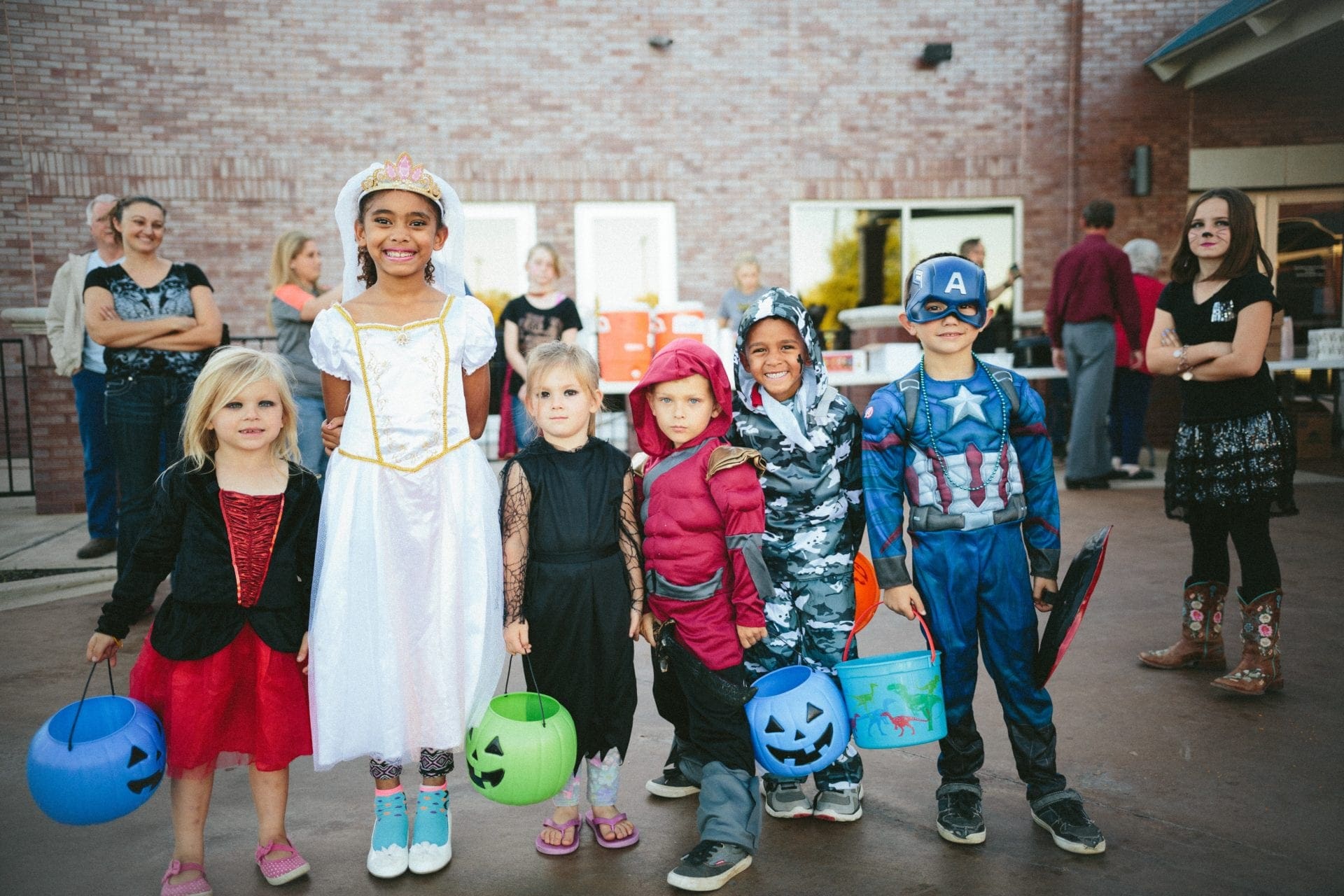 Make them SEEN. A major cause for accidents and deaths on Halloween is that drivers are unable to see pedestrians crossing the street in the dark. Equip your child's costume with reflective tape, glow sticks, finger lights, light-up headbands, or bracelets to ensure they can be seen while crossing streets and soaking up all the fun.
One size does not fit all. Make sure that costumes are not dragging or causing a tripping hazard.
Make sure costumes are flame-retardant, as front porch jack-o-lanterns pose a fire hazard to long, flown costumes.
Make sure they are accompanied by an adult. As kids get a little older, it's okay to give them the freedom that comes with trick-or-treating. Mom and dad don't have to hold your hand for you to ring a doorbell anymore…but they should still be with you as you mosey around the block. Whether it's a group of kiddos or just one, make sure there is an adult presence keeping watch throughout the night of trick or treating.
Make sure your child knows to only go trick or treating at houses with porch lights on, and reiterate that they are never to enter a home or car in exchange for a treat.
Eating dinner before heading out for trick or treating will curb snacking while out and about.
Trick or Treating Safety Tips for Teens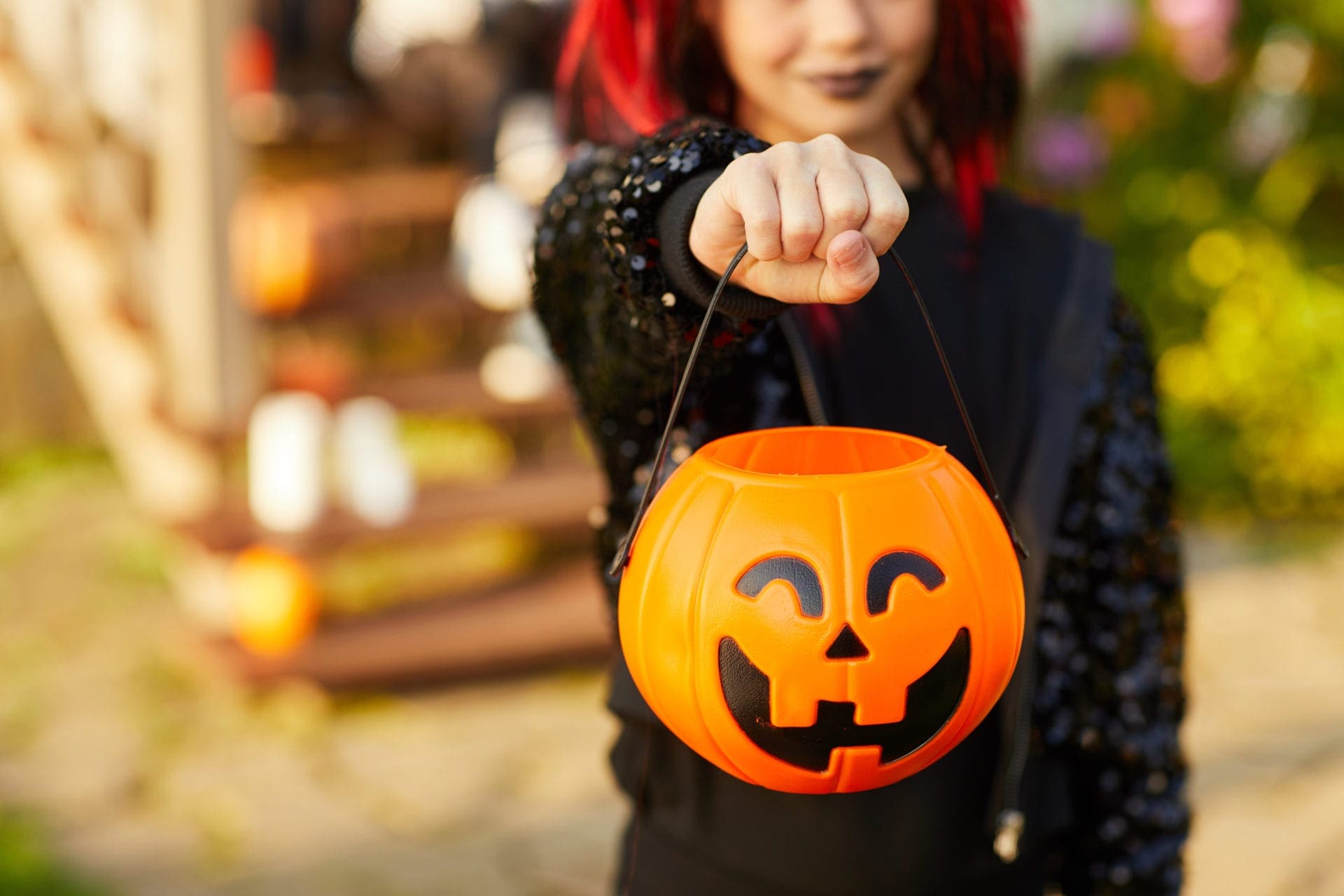 If your teens plan to go out for trick or treating, it's important to set a few safety ground rules.
If they'll be going unsupervised, it's important to have an approved route in place. Know where they're going and know who they're with.
Teens should never go trick or treating alone. Make sure they always stay in the group they go out with.
Set a trick or treating curfew. We've all had teenagers show up at our door long after the porch light has gone off, and just as we're finally getting the sugar-filled crazies settled down for the night. Give your teens an appropriate cutoff time (usually 8:30) as well as a set time you expect them home.
If your child has a cell phone, encourage them to keep it on them, but store it away for emergencies only. One of the best ways to prevent pedestrian accidents is to put the phones down and keep eyes up.
Tell teens to never cut across yards or use alleys.
Trick or Treating Safety Tips for Parents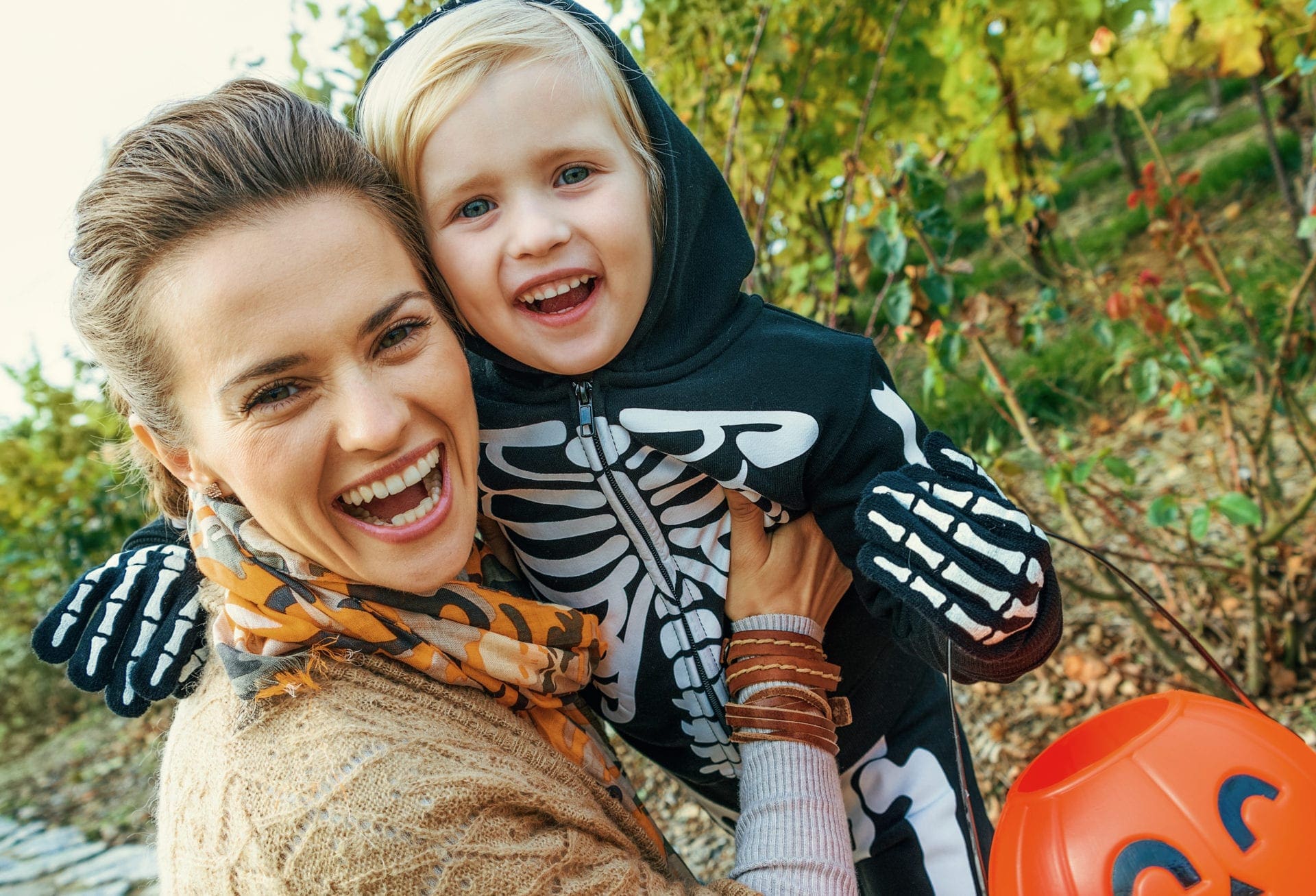 While you probably won't be going door-to-door with your own pillowcase asking for candy, it's important for parents to follow some Halloween safety tips as well to ensure a memorable night for everyone.
Put your phone down and keep your eyes up. If you're herding a group of trick or treaters, it's important to have your eyes on them and the roads at all times.
Inspect all candy and treats before consumption. Throw away any handmade treats like cupcakes or popcorn balls, and sift through for any candy that may have been opened or tampered with.
Set a meeting place. Even if you're walking from house-to-house with your kids, it can be easy for one to fall behind. Set a well-lit meeting place on each new street in case someone becomes disoriented.
With just a few little tips, we can all have a safe and fun Halloween!