Photos of NICU (neonatal intensive care unit) nurses are warming hearts across the internet this week for ALL the right reasons.
In a Facebook post shared by Kangatraining Australia, NICU nurses in Germany are seen babywearing their little patients as they go about their daily routine.
Babies in the NICU are generally either sick or born prematurely, requiring extra-intensive, round the clock care until they're strong and healthy enough to leave the hospital.
In most hospitals in the U.S., NICU nurses are assigned to only one patient at a time, giving these tiny little babes lots of undivided attention.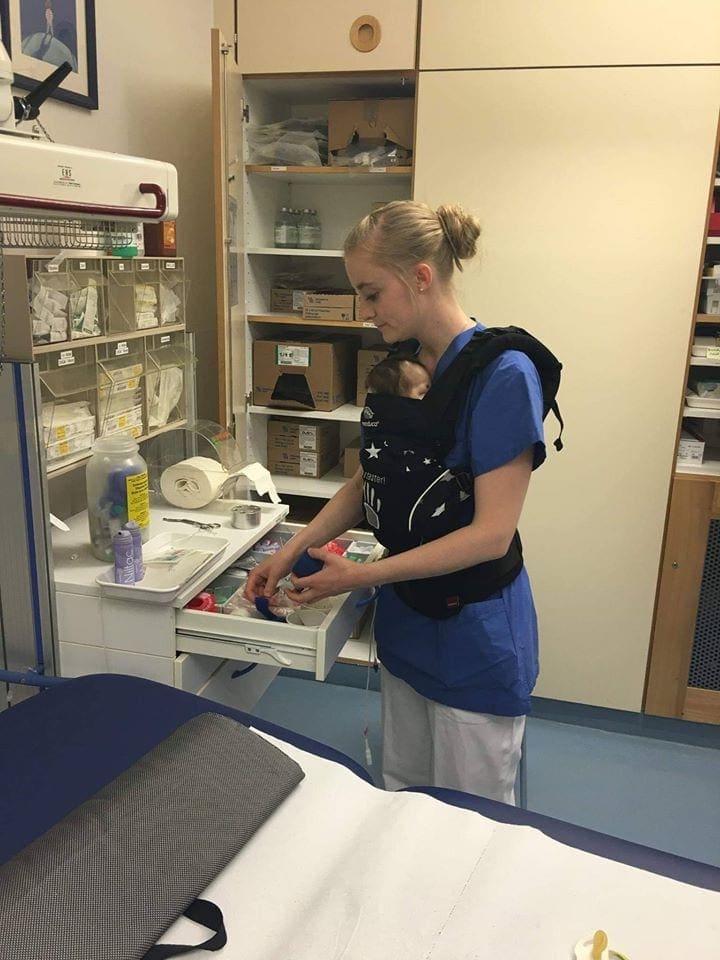 Any parent who has spent time in the NICU knows that the extra care and love shown to them by these special NICU nurses makes all the difference. In many cases, parents are unable to be at the hospital all hours of the day, leaving many new moms feeling guilty or helpless in providing baby's most simple need: physical touch.
According to Dr. William Sears, the pediatrician who first coined the phrase, attachment parenting, infants who are carried are generally calmer, as more of their primal/survival needs are met.
"The caregiver can be seen, heard, smelled, touched, tasted, provide feeding and the motion necessary for continuing neural development, gastrointestinal and respiratory health, and to establish balance (inner ear development) and muscle tone is constant," he says.