If there's one thing we've been reminded of over the course of this pandemic, it's that we absolutely love to celebrate birthdays! And who wouldn't? But how do you do a quarantine birthday party? Everyone has a birthday, and no matter what the age, it's always special to be surrounded by the people you love to celebrate another year around the sun!
But, as stay-at-home orders continue to be extended across the nation, and social distancing continues to be the new normal, more and more people are turning to creative birthday party alternatives, and we are totally here for it!
After all, with everything that's going on in the world right now, we could all use a little celebration in our lives.
Here are 10 quarantine birthday party ideas for when you can't leave your house.
1. Send Cards
Everyone loves getting snail mail! Coordinate ahead of time and have people flood the birthday girl or boy's mailbox with cards to celebrate the special day!
I've seen this happening a TON on Facebook, with people across the country calling on their virtual friends to send birthday cards in the mail, and the results are incredible! How special it must feel to receive so many cards to celebrate YOU on your birthday! It's *almost* like being surrounded by friends. Almost.
2. Host a Virtual Birthday Party on Zoom
It's hard to remember a world without Zoom. That's because it's an excellent platform for connecting large groups of people, virtually!
Send an invite to celebrate the birthday boy or girl via Zoom, and it's as close to getting everyone together in the same room as we're going to get these days! Better yet, coordinate a group performance of everyone singing "Happy Birthday" at the same time.
3. Organize a Drive-by
These have to be some of my favorite quarantine birthday parties taking over my social feeds. Who wouldn't want their own personal parade from the people they love most? Especially during a time when seeing people outside of the grocery store is a foreign feeling.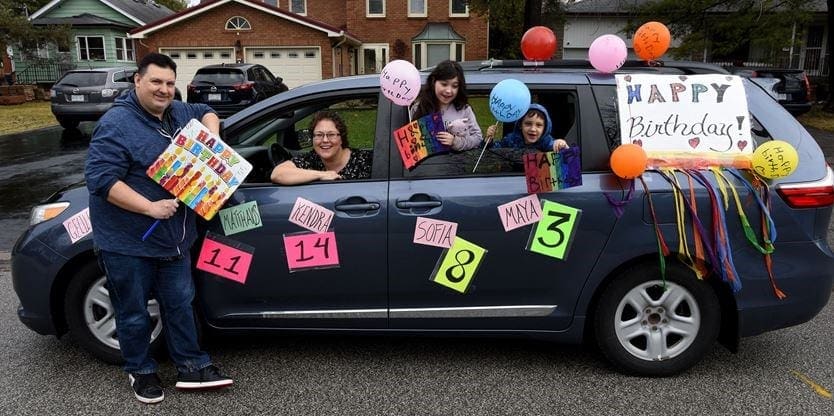 Have party "guests" decorate their cars with signs and balloons and give them a 30-minute time frame of when to show up. Then, turn up the music, and celebrate in person from the safety of your vehicles.
4. SkyZone Virtual Birthday Party
View this post on Instagram
Did you know that SkyZone Trampoline Park is offering a free virtual birthday party experience for kids who are celebrating during quarantine? The whole thing takes just 15 to 20 minutes, and you can invite up to 10 people. Then a Sky Zone team member will guide guests through games and activities before leading everyone in a virtual rendition of "Happy Birthday."
Sky Zone handles setting up the Zoom call and sending out invites. Is there really anything better?
5. Make Video Cards
Whether you're a words of affirmation person or not, everyone loves to hear how much they are loved and treasured—especially on their birthday. Cards are fun, but take it one step further by having friends and family send video clips wishing the birthday girl or boy a happy birthday. If you're really tech-savvy, you can piece them all together into a video montage, or simply just watch through all of the clips as they come rolling in.
6. Virtual Paint and Snack Party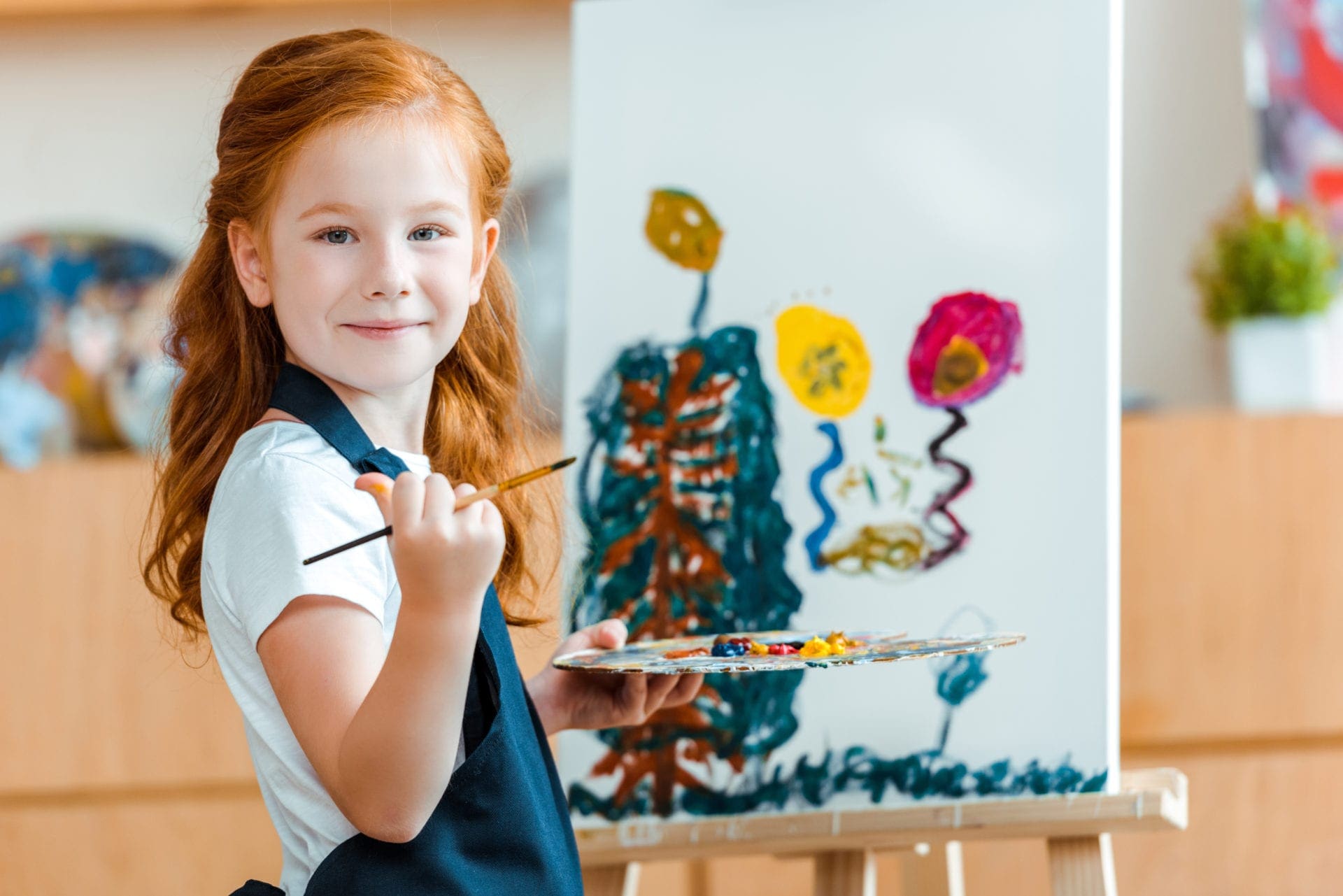 This one takes a little more coordinating, but hey, it's nothing you wouldn't be doing to plan a birthday party anyway. Sync up with other parents to ensure everyone has the same painting supplies and snacks. You can even put together little kits and send them out ahead of time so everyone has what they need. Set up a Zoom call and then queue up the same YouTube video that walks guests through a painting project. Everyone can snack and paint together from the safety of their own homes!
7. Send a Treat
With so many local restaurants and businesses doing free delivery, you can't beat sending a special treat right to their door. Shop small and send the quarantine birthday party to them!
8. Virtual Bingo Party
Everyone loves a good game of Bingo. With websites like My Free Bingo Cards and Bingo Maker that set up the games for you, hosting a virtual bingo birthday party could not be more simple. Coordinate a Zoom call and let everyone play Bingo together.
9. Decorate the Yard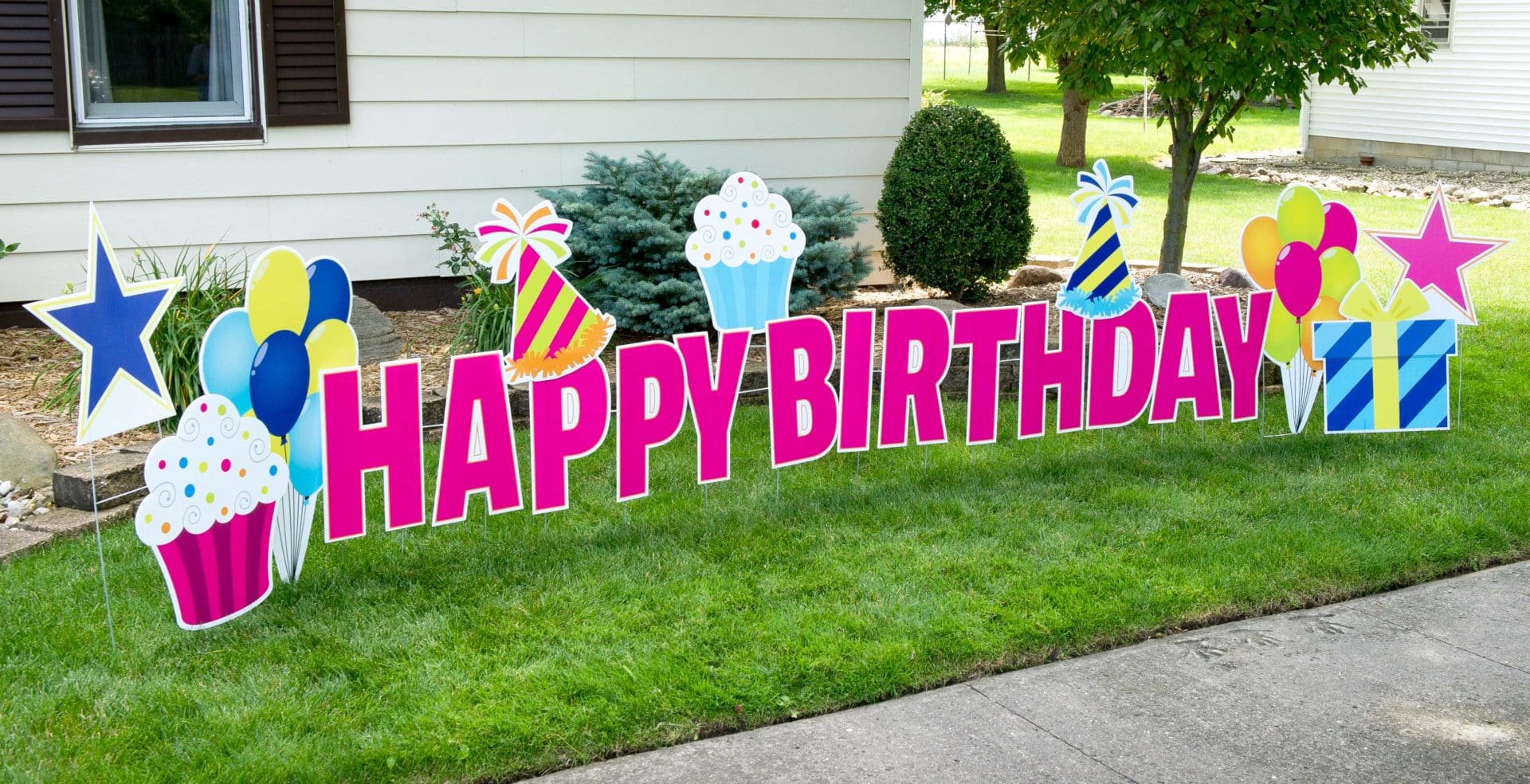 One quarantine birthday celebration I've seen over and over during this time of social distancing is people bringing the party TO the birthday girl or boy — by decorating their yard.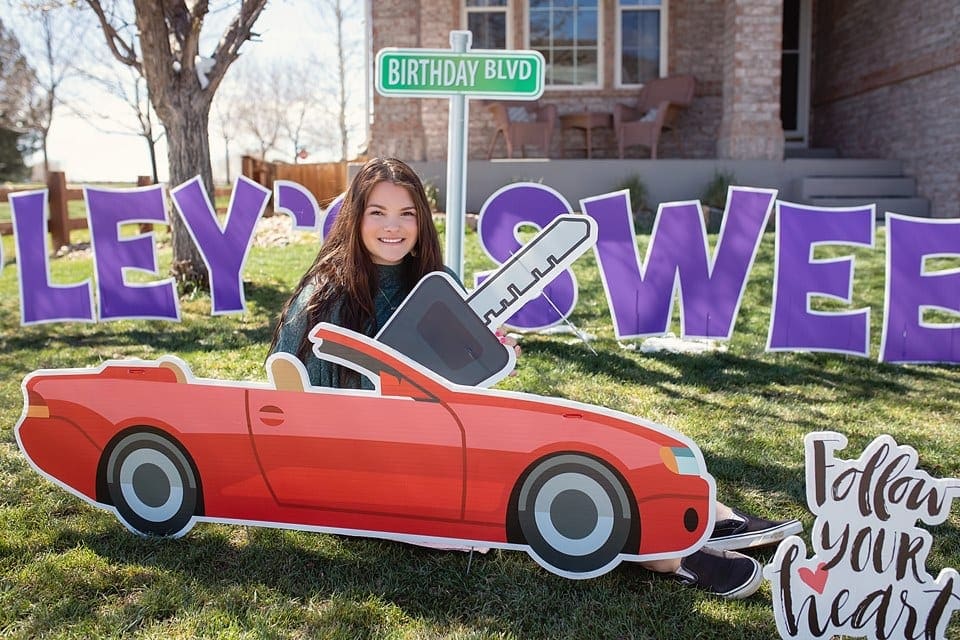 Real Estate companies across the nation are taking requests for yard signs that they set up for you! Or, have friends come by one at a time and create a yardscape of birthday proportions. You can also customize your own yard signs here. Surprise that birthday boy or girl with a yard decorated special just for them!
10. Host a Virtual Craft Party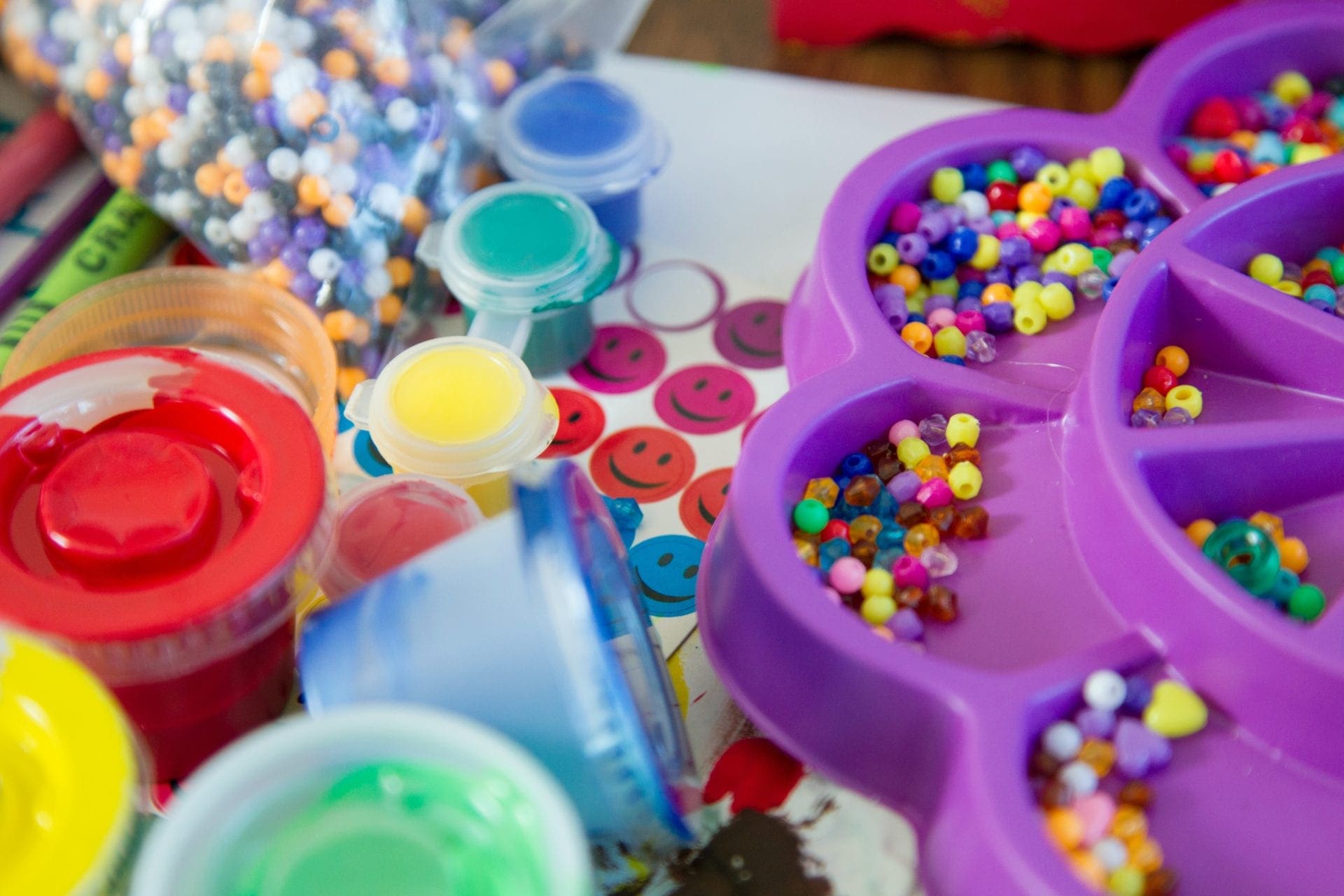 Like the paint and snack party, this one takes a little bit of planning on the front end, but is still a fun and easy way to host a killer quarantine birthday party. Find a craft tutorial on YouTube and send out little packets with supplies ahead of time. When it's time for the party to start, hop on Zoom and follow along with the YouTube tutorial together. It's a great way to do something fun as a group, from the comfort and safety of your own home.
There you have it folks! The coronavirus pandemic may have cancelled just about everything, but there's no need to stop celebrating birthdays! Get creative and have some fun with it because it's not everyday that you get to host a quarantine birthday party.