Whether you're a mom with six kids, or a college kid living in a dorm, we all know the hassle of storing cereal.
Walk into most houses and you'll find a row of cereal boxes lining the top of the refrigerator. And don't even get me started on the bags inside. Leave those open overnight and you're in for some stale, crunchy cereal.
But one mom from the UK is changing the game this week with her newfound revelation: We've been closing cereal boxes all wrong.
Becky Holden McGhee took to Facebook Sunday with a genius cereal box hack, and you'll wonder how you've made it all these years without knowing it.
"It's only taken me 40 years, but I now know the correct way to close a cereal box," Becky wrote in her Facebook post. She included several photos and even a video showing just how easy it is.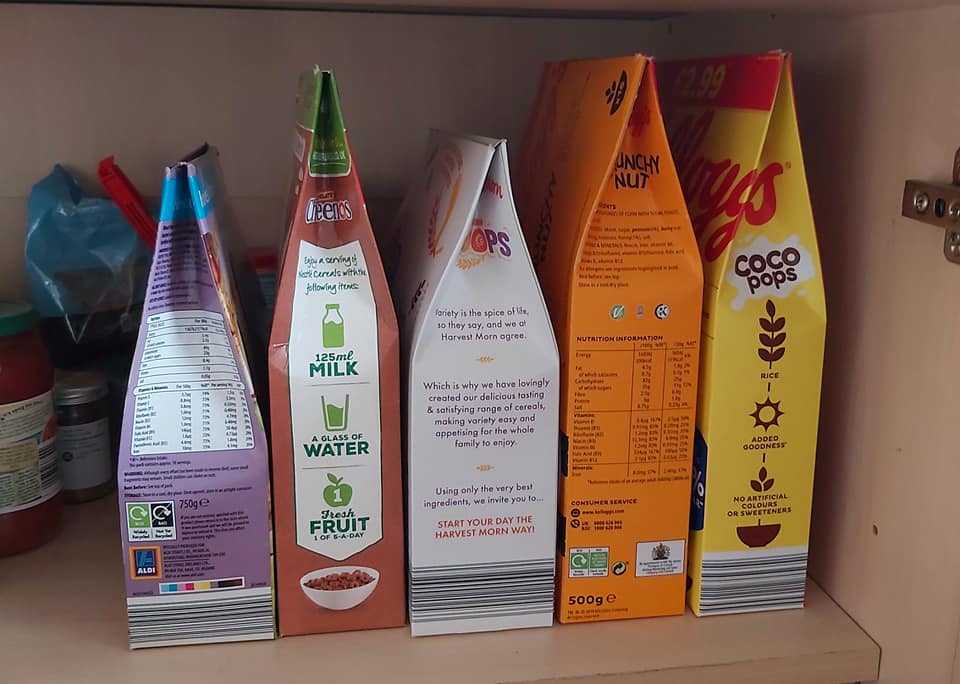 The three-step process takes just seconds. First, you fold the side flaps and one of the large flaps into the box. Then, you fold the long, narrow sides of the box inward (kind of like a milk carton). Finally, take the remaining large flap, fold it into the box and use the bent sides to meet its crease with the other at the top.
"No more dried up cereal and ugly torn boxes to greet me every morning," Becky wrote.
You can say that again! I can't believe we've been living with ugly, open cardboard boxes all this time!
And it goes without saying, but this little hack can be used on ALL cardboard boxes, not just cereal!
BRB. Going to reorganize my pantry.