Jill Krause, mom of 4 and the blogger behind Baby Rabies, certainly remembers that hazy, overwhelming, "postpartum feeling." So when she saw this raw photo of a new mom, by birth photographer Katie Lacer of MommaKT Shoots, it gave her ALL the feels. And since she wrote a viral Facebook post about it, it's given ALL the feels to over 65.000 other moms as well.
Krause said:
I'll never forget the faces of the nurses who followed me into the bathroom after delivering each baby. That moment when I was so vulnerable, so tired, scared, shaky. My swollen belly deflating, and my modesty long gone. They treated me with such kindness and dignity. For me, these have been moments of empowerment and confirmation that I have a real village to help me, even if just for that little bit of time in a bathroom, on a toilet, while a kind nurse shows me how to put an ice pad on my mesh undies. This photo by my friend MommaKT Shoots just takes me right back. Like, I can smell the Dermaplast. Let's hear it for the nurses and the doulas and anyone else who shows us how to make ice pad underwear (or helps with that first shower post c-section!)  <3
Soon comments began flooding Krause's Facebook post from other moms who felt the exact same way. "My postpartum nurse did EXACTLY this…so the image struck a chord with me. It takes a special person to serve as selflessly as a great OB nurse. They are my heroes!" said one mom.
Another REALLY new mom saw the photo and commented right from her own hospital bed: "I'm actually sitting in recovery now from delivering a 5 pound handsome baby boy. My nurses were all I had in the room with me when it came time to push. They were my strength until my mom was able to get there. They were the ones encouraging me and letting me know how great I was doing. Without them having my son would have been a scary and painful process. So thank you ladies for all your encouragement and help after giving birth to Jordan."
Since Krause's post, Katie Lacer's photography page, MommaKTShoots, has exploded on Facebook, and it's easy to see why when she captures amazing images like the one above, but like these as well.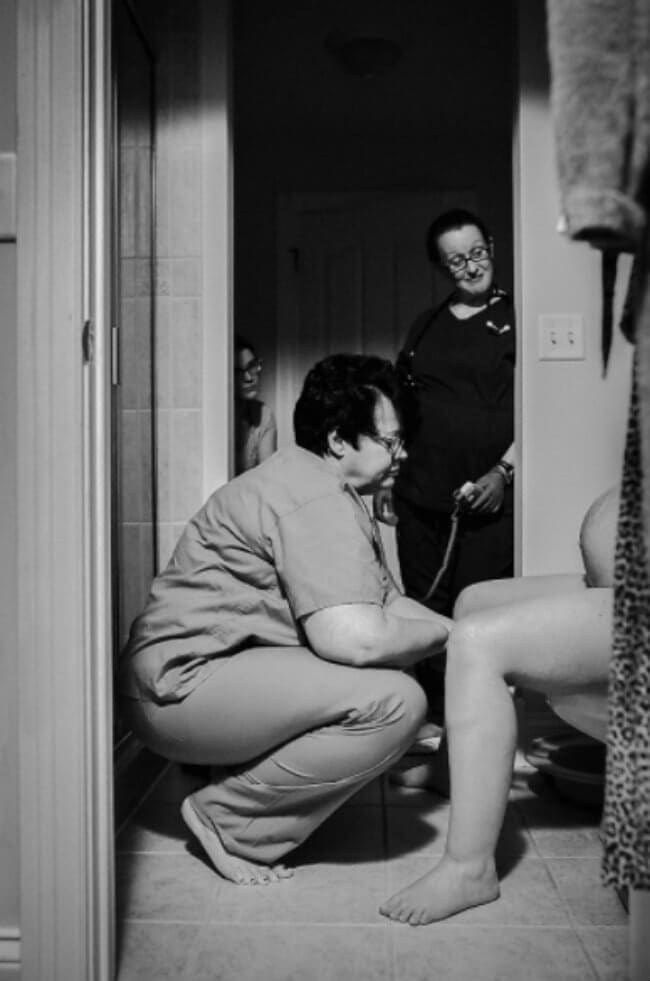 Photo, Katie Lacer/MommaKTShoots