6. Remember that everyone is learning and gradually maturing. Just because you don't click with someone now doesn't mean you won't click later. My husband and I met when we were 18. One night at a party, we talked outside for hours. While I liked our conversation, I kept waiting for it to go deeper. It never did, so the story ended there.
Five years later when we started dating, I teased him and told him that I assumed he was shallow that night because all he talked about was his fraternity brothers, going out, and having fun. He laughed and replied, "Kari, I was an 18-year-old boy…I probably was shallow!" At age 18 we weren't ready for each other, but five years later we were. He had grown up, and so had I. The same thing can happen with friendships, so keep a good rapport with everyone, even if you think you have nothing in common.
7. The biggest friendship killers are jealousy, comparison, insecurity, and fear — fear of rejection, fear of being left out, and fear of being alone. Acting on these emotions can turn you into someone you're not.
By being aware of your negative emotions (I'm jealous that my friend is so pretty….I'm freaking out that I wasn't invited to that party) yet learning the self-control to not act on them (I'll ask God to help me overcome my jealousy…It's okay that I wasn't included because I can make other plans) you'll join the rare breed of girls who are confident enough in themselves to not make friendship too hard or dramatic.
8. Form your own opinions about people, and don't believe everything you hear. Just because your friend dislikes someone doesn't mean you should too. Just because a rumor is flying around doesn't mean it's true. Treat everyone like a friend until they give you a good reason not to, and when possible, give people the benefit of the doubt.
9. Know the difference between committed friends and casual friends. Committed friends are the kind you carry through life. They have your back and will stand in your corner even if they're your last friends standing. Casual friends are the kind you have for a season of life, maybe a few seasons. You have fun together and your personalities click, but there isn't a great deal of loyalty.
Committed friends make up a small portion of your social network. Casual friends make up a large part.
10. Be kind, and keep in mind that kindness is more important than popularity.  Can kind girls be popular? Of course! But making popularity your ultimate goal is a bad idea because you'll do anything to impress the "right" people, even compromise your values.
The better option is [to] make kindness your goal and treat everyone with equal respect, from the custodian of your school to the principal. This kindness flyer has some helpful hints, so hang it up in your bedroom or bathroom to keep your head and heart in a good place.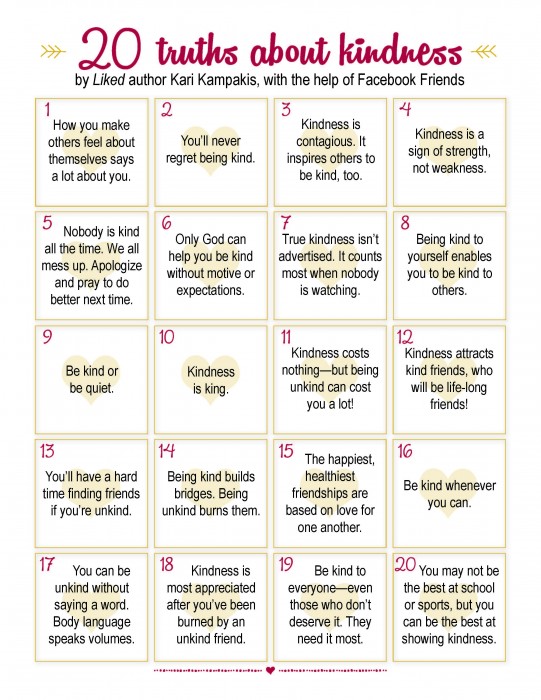 Change is hard — but change is also good. Change makes us stretch beyond our comfort zones and grow in new directions. And while the fluid nature of middle school — and trying to keep old friendships while exploring new ones — is an adjustment, it can strengthen your faith if you seek peace in God's stability when your life seems so uncertain.
By embracing change rather than fearing it, and trusting it will all work out, you can keep the right attitude and look forward to what's ahead as your relationships expand and deepen.
*****
Thank you for reading this article today.  If you found the message helpful or compelling, please share it through the social media below.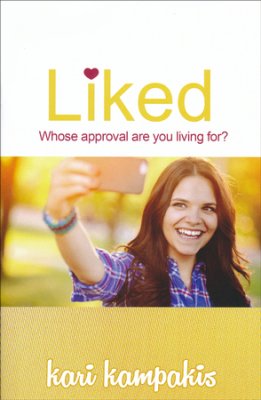 I'm grateful for my readers and would love to connect. You can subscribe to my blog below, join my FACEBOOK COMMUNITY, or find me on TWITTER, INSTAGRAM, or PINTEREST. 
Also, I've written two books for teen & tween girls. My newest book, "Liked: Whose Approval Are You Living For?" is available for on Amazon, Barnes & Noble, or Christianbook.com.