You see this sweet smile?
There is a little girl behind those blue eyes who is filled with anxiety each day but she keeps smiling since she doesn't know how to explain it at the age of three.
She smiles, though her heart aches each time her twin leaves the room and she becomes filled with worry.
She smiles, though her heart races at the very thought of me, her mama, going out to run a few errands, her mind wanders and wonders when I will return.
She still smiles, at the age of five, even though all she wants to do is retreat and stay home at the very thought of going to school.
Missed field trips, birthday parties and outings because she didn't know how she was feeling.
But now, years later as a teenager, she smiles behind those blue eyes and feels a sense of peace.
She knows she is a strong young woman who now has tricks for coping with anxiety.
She smiles, knowing that three deep breaths will calm her nerves.
She smiles, knowing that cool running water on her wrists or a cool towel on her neck will allow her heart to not race any longer.
She smiles, knowing that writing in a journal the thoughts that take over, makes a world of difference and allows her to fall fast asleep.
But mostly she smiles because she now knows that her anxiety was something she could work on and that she was not alone.
Together, we did deep breathing.
Together, we listened to relaxation tapes over and over.
Together, we wrote down "junk thoughts" and facts.
Together, we spent countless hours in bed, snuggled together talking, as a cool towel relaxed not only her forehead but her entire body.
Together, we went to therapy to learn about anxiety.
And together we worked alongside each other while she taught me how I could help her each and every day.
So today, behind those blue eyes, at age fourteen, her smile now emanates strength.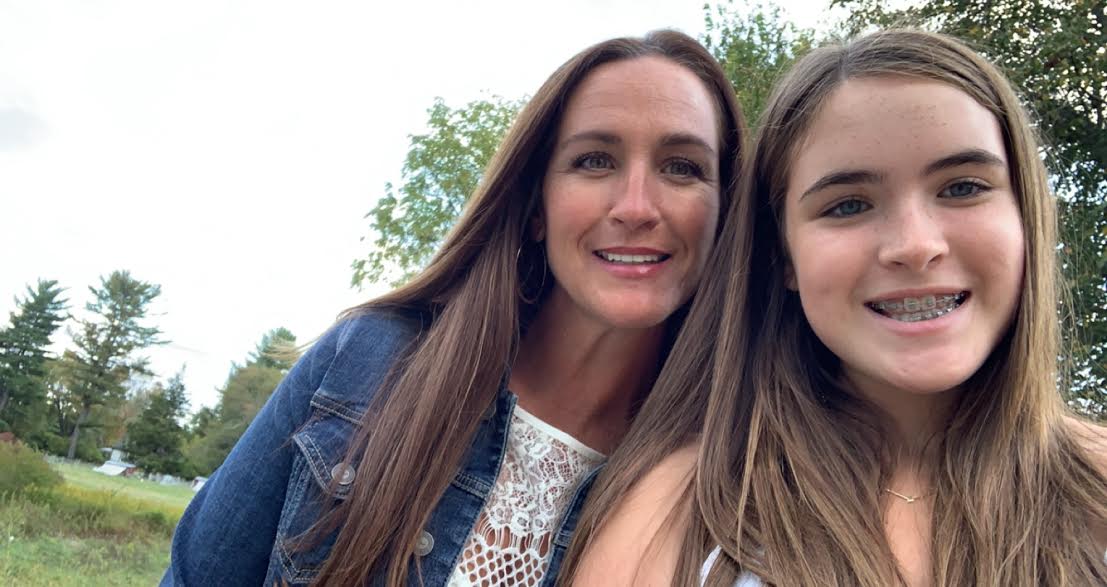 Today, her anxiety is similar to a long lost friend. They are out of touch but may visit every now and then. But for now, this sweet girl, will continue to embrace the tools learned and move forward with strength knowing that she decides what she allows to come in to her life.
Keep smiling, my beautiful girl. You are a true gift.