You've had the baby gender reveal party. It's a girl! Now, you're ready to make her an adorable baby girl nursery. These baby girl nursery ideas are not only cute but great for people on a budget.  The below baby girl room ideas decor themes, wall art, curtain ideas, all come from Amazon. Those with Amazon Prime make these shopping options an easy win!
21 of The Best Baby Girl Nursery Ideas from Amazon
1. Wooden Name Sign Nursery
This wood name sign makes a great focal point for your nursery. Also, use it in your baby girl photos and senior pictures when she gets older! It makes a great keepsake. If you're still deciding on a name, here's a list of the top 100 baby girl names that includes the meaning of the name, a prayer, and a free printable wall print to frame.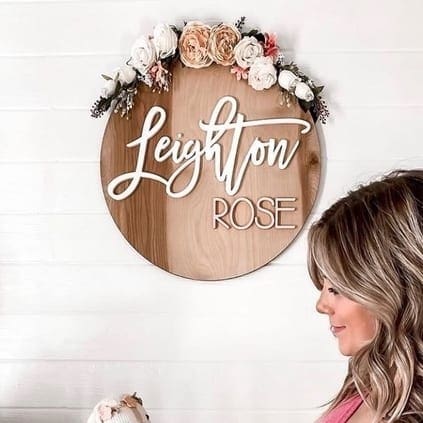 2. 3D Flower Wall Decor
These 3D flowers are made of thick card stock. They come with strong adhesive tape to hang the flowers on the wall of your daughter's nursery. They add such a lovely touch!
3. Elephant Decal For Nursery
Elephants are such a wonderful inspiration for nursery themes. This elephant wall decal is just too cute to pass up!
4. Cherry Blossom Wall Decal For Nursery
It takes a while to apply this cherry blossom wall decal as the individual flowers need to be cut out separately, but it's worth the effort once you see how breathtaking it is!
5. Crib Canopy
This DIY simple crib canopy steps away from the crown canopy and the princess canopy. By using this wall floating shelf with a tension curtain rod inside to hang the curtains, you'll be able to transform her bed into something she can use for years.
6. Lighted Dreamcatcher
Dreamcatchers have really become trendy. Hanging this dreamcatcher within the crib canopy creates a dreamy look. It's accented with flowers that give it a unique and girly feel. This lights up with battery-powered LED fairy lights that all baby girls will love.
7. Fluffy Shaggy Area Rug
Not only does this pink baby girl nursery rug work for those on a budget, but it's also super soft and durable. It offers the perfect place to relax and read books to your baby girl.
8. Baby Crib Bumper
This newest style for baby crib bumpers works great to prevent your baby from getting her arms and legs stuck in the crib bars. Babies love to lay their head on it like it's a pillow. A great modern look.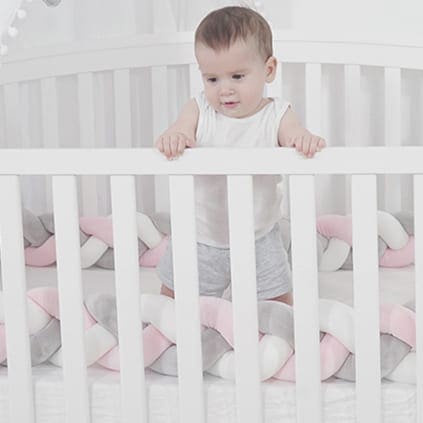 9. Mini Chandelier
With an elegant design, this multilevel mini chandelier will decorate and light up your baby girl's nursery. It would work really well with a dimmer on this as well.
10. Crystal chandelier flush mount ceiling light
This flush mount crystal chandelier is really simple to install and adds a touch of elegance and sparkle. It really adds that something special to the room without costing a lot.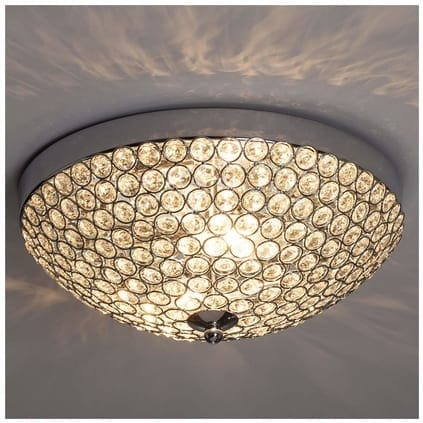 11. Nursery Pink Table Lamp
What makes this pink baby girl nursery lamp perfect is that it has a built-in charging outlet for your phone or iPad. It gives off just the right amount of light for your baby girl's nursery.
12. Nursery Night Stand
This nursery nightstand is just the right size and for the price, you can't beat it. This would be fun to add crystal drawer knobs to really make it look beautiful.