Looking for favorite girl names for your precious baby girl that's soon to be born? Or maybe you already have a little girl and want to know what her name means?
Thanks to this list, we're giving you the baby girl name meaning for the top 100 favorite baby girl names for this decade. And for each name, you'll also get a meaningful Scripture and prayer that you can pray for your daughter.
Baby girl names and meanings
Check out the adorable, customizable DIY wall art for each name below. Because every parent spells names differently, you can change the spelling of your girl's name and you can also put your beautiful girl's photo on the baby name wall art. Just follow the simple directions. Then print it, frame it, pin it, post it…whatever…to celebrate your baby girl's name!
Names Matter!
Over and over in the Bible, it's clear that names matter. God changed Abram's name to Abraham to signify that he would be a father of many nations. God also changed Sarai's name (quarrelsome) to Sarah (princess). Indeed, she was going to be the mother of many nations!
Jesus changed Peter's name from Simon to Peter to show that Jesus planned to build his church on Peter–the rock. Jesus wouldn't have done this if names didn't matter.
Not only are names something that our children–and we–live with forever, but they can give a child a vision for her life. Before I became a Christian, I discovered that my name Christine means "follower of Christ." I laughed at that when I learned it. But, now for the last few decades, that's exactly what I believe defines me most–following Jesus.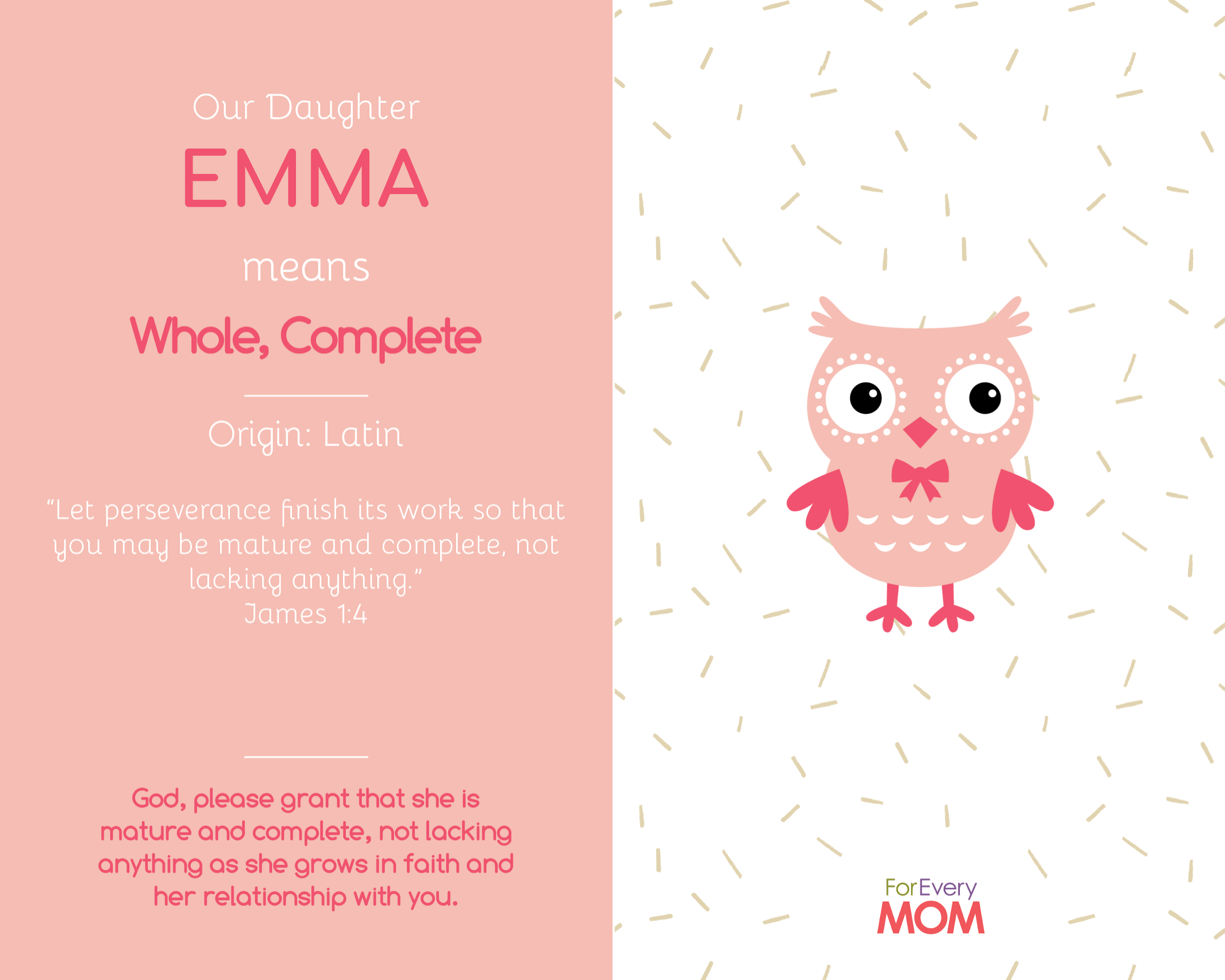 Top 100 Baby Girl Names for This Decade
Check out each name with its sweet Scriptural wall art just by clicking each of the girl's names.
Use your girl's name wall art, the related Scripture and the prayer to motivate and inspire your daughter to love God with all her heart, soul, mind, and strength…all the days of her life! Keep reading to find all 100 free customizable girls name wall art!