Ah to be a boy mom. It's both a badge of honor we proudly hashtag our photos with, and a lifetime of confusion trying to understand that boys will be boys.
Still, any boy mom would not trade the gift of raising young men for the world!
Photographer and boy mom extraordinaire Sara Easter set out to capture the everyday shenanigans of life with boys, and the results could not be more relatable!
The Arlington, Texas mother of three says she started taking pictures of her sons (ages 4, 7, and 9) for the same reasons every parent does: "I just wanted to remember what they were like."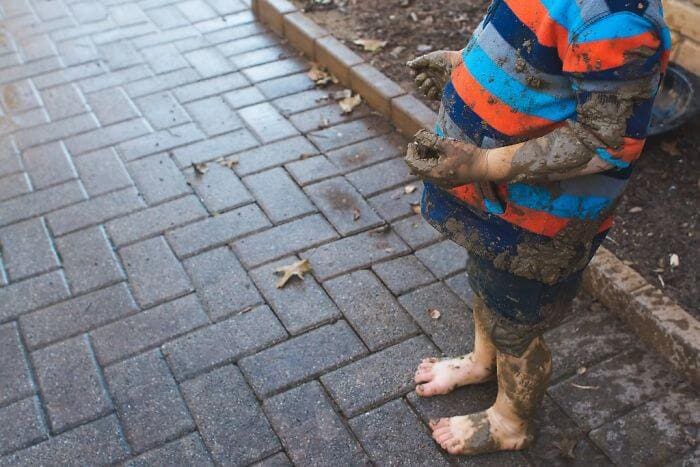 "I wanted photos of them doing what they normally do, being themselves because that is what I really want to remember."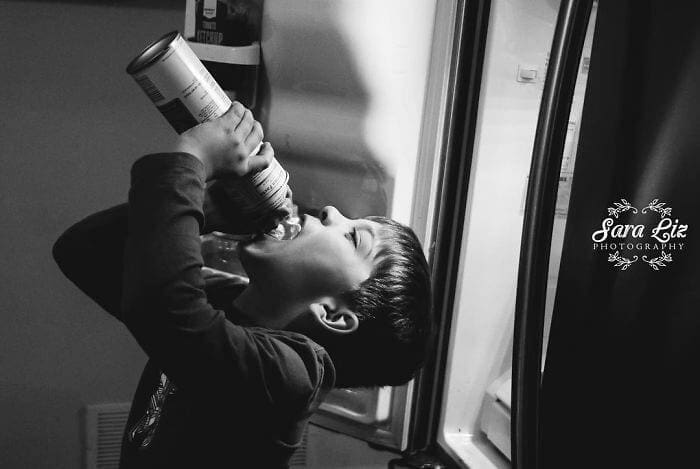 She began creating her own documentary-style family photography project by shooting pictures of her boys doing boy things—the things that show what their life together actually looks like.
As every boy mom knows, there's never a dull moment in a house full of boys. Sara's home is no exception.
Whether they're giving each other some forced brotherly love, or peeing off the side of a cliff (two feet from a porte-potty no less), her photos perfectly capture the essence of life as a boy mom.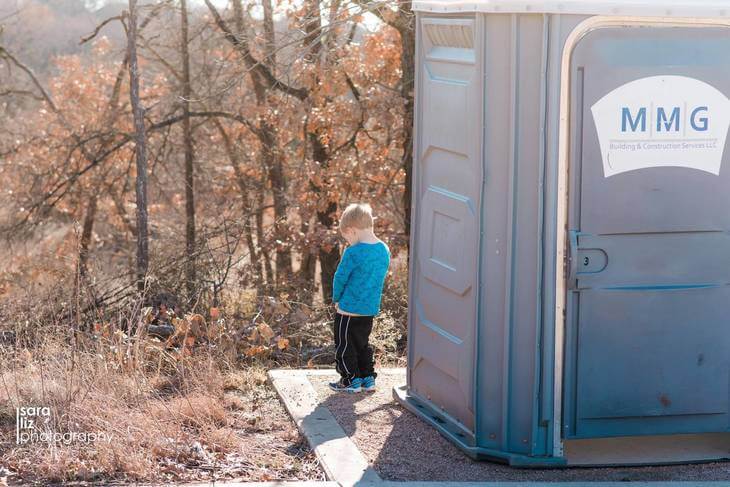 All of Sara's photos are completely candid, and she hopes that by documenting what life really looks like in their house, her sons will have memories that tell the real story of their childhood.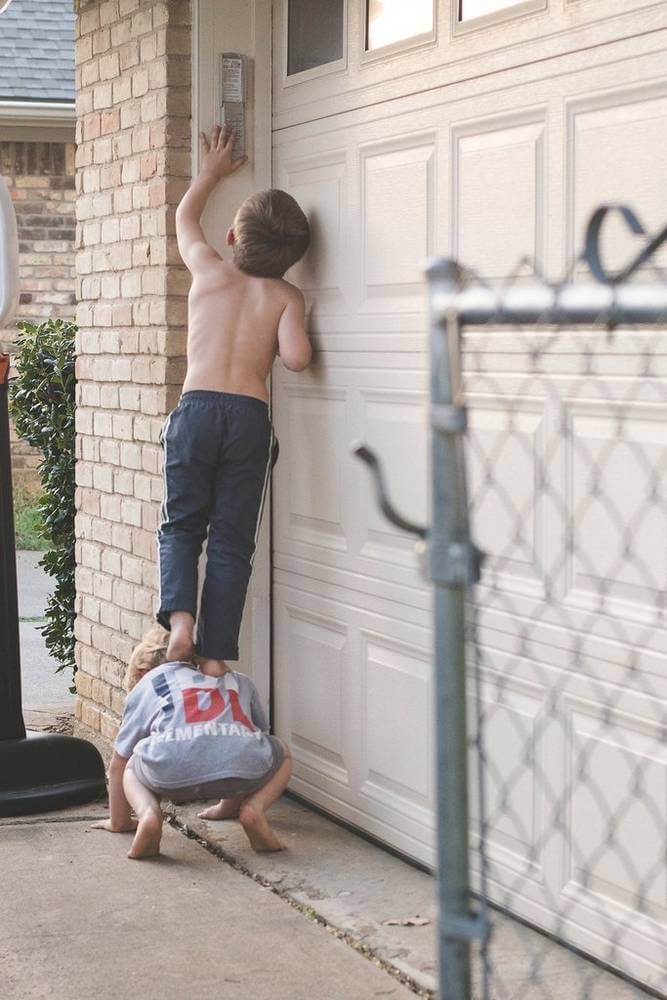 Sara says she hopes the photos help her sons look back and see themselves the way she sees them now.
"They are wild, adventurous, funny, silly, caring, smart, kind, loving, and loved. I hope that long after I am gone they can look through photos I took of them and it will be obvious how much I love them exactly how they are."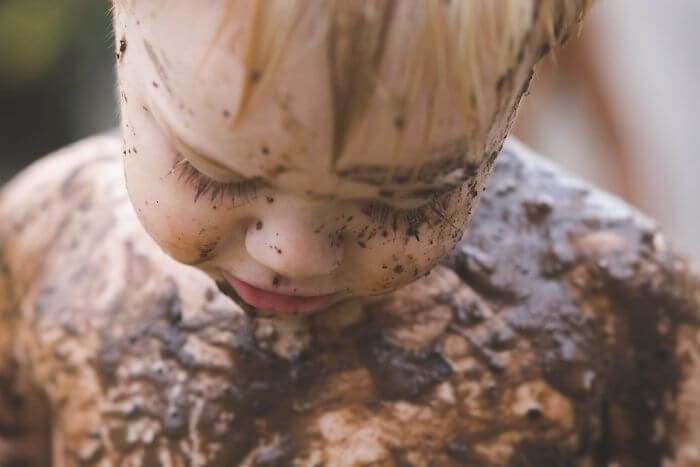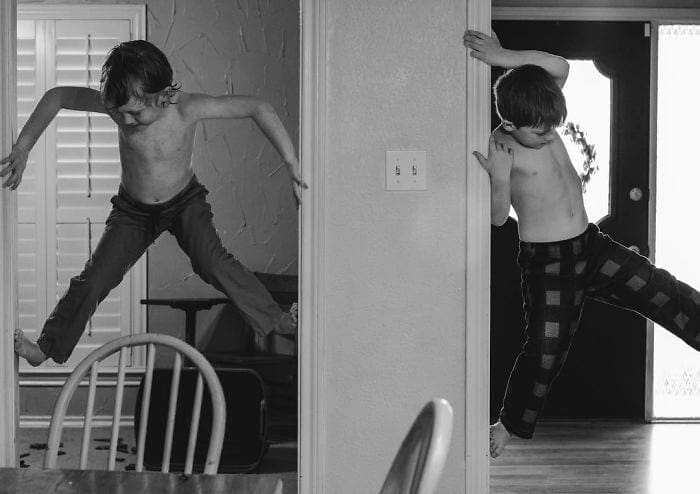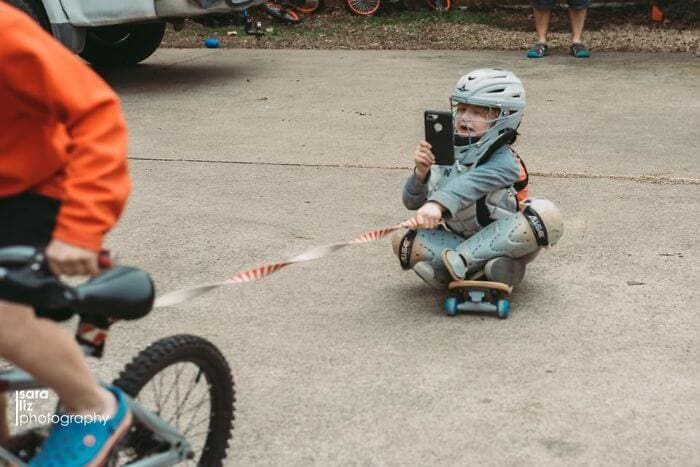 Seeing how quickly her boys change and grow is what Sarah says motivates her to continue the photo series.
"I'll look at photos from a year ago and not only will my kids look different but their toys, rooms, activities, and mannerisms will have changed. I'm constantly trying to catch who they are before they change again."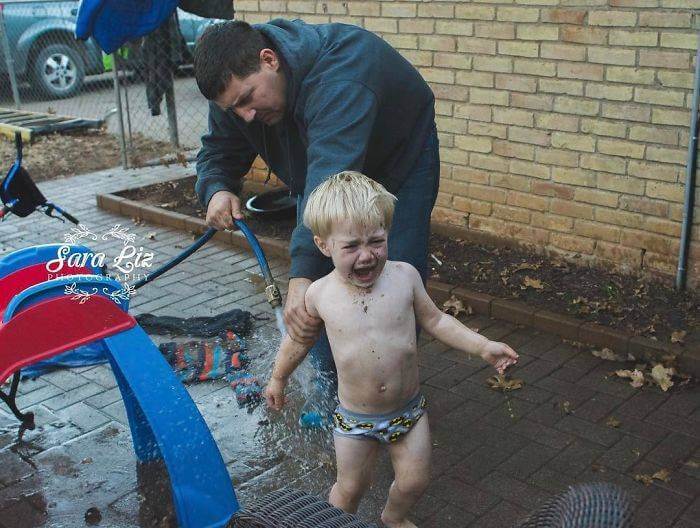 Her beautiful project is sure to bring a relatable laugh to boy moms everywhere. And it serves as a reminder to savor the most "normal" moments, because it's those normal moments that make up a life.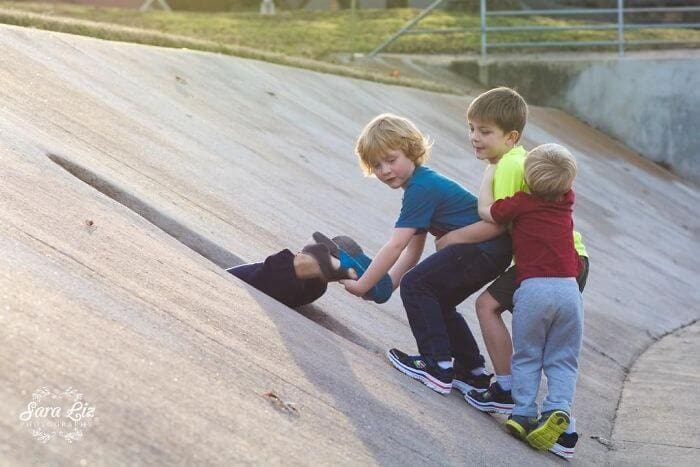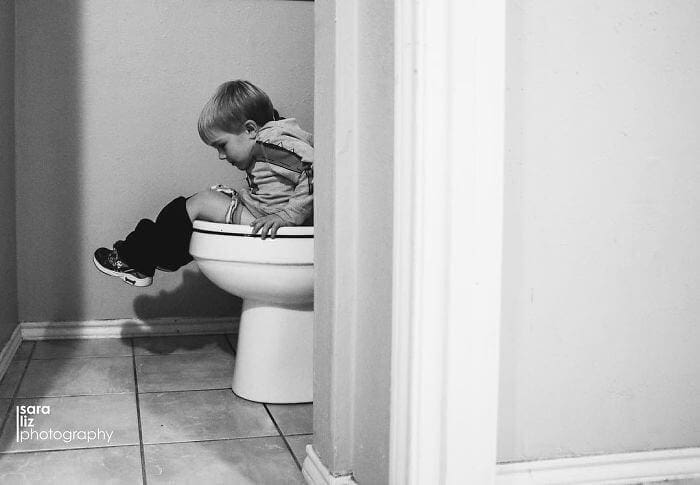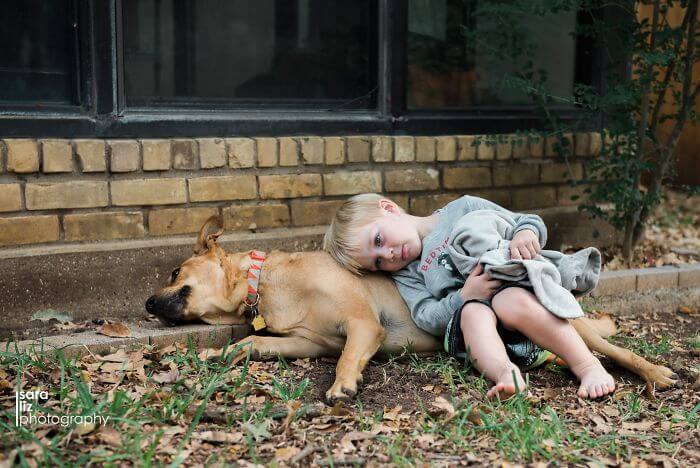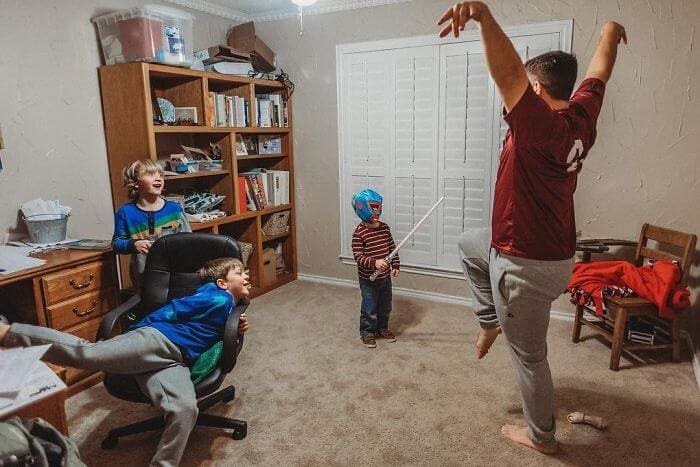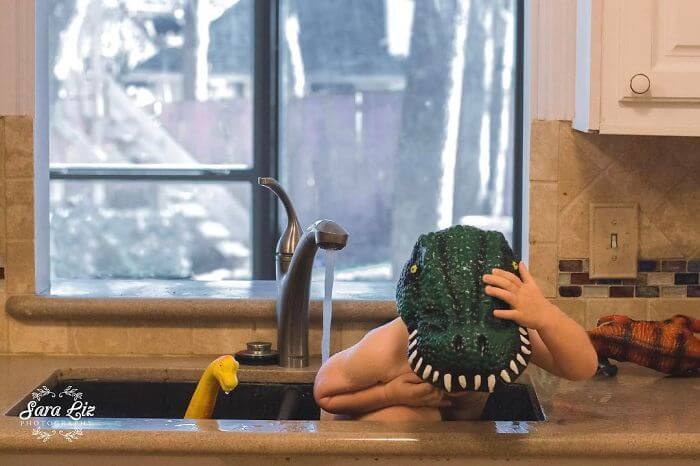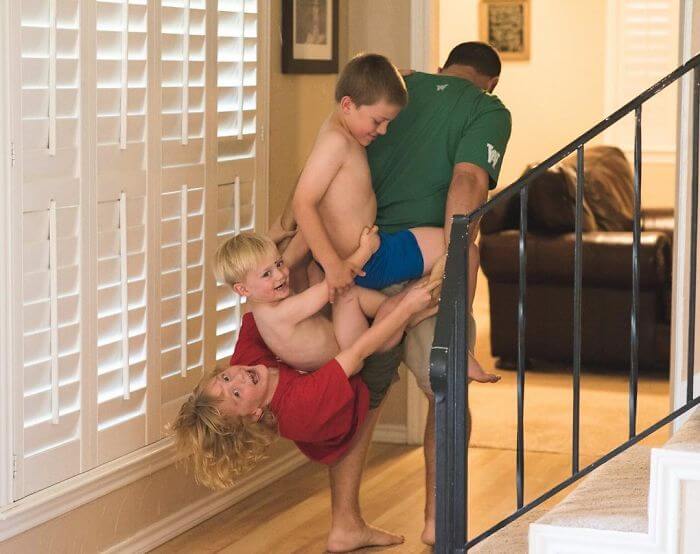 Check out more of Sara Easter's captivating photography on her official website, on her Facebook page, and on Instagram.