Steven D'Achelle says he first noticed a change in his wife Alexis after the couple welcomed their first child into the world, a daughter, Adriana.
Alexis had experienced a traumatic delivery in which Adriana initially wasn't able to breathe. The Pittsburgh dad says he looked at his once vibrant, happy wife and saw only a woman who seemed overwhelmingly sad, and lost.
"It was the beginning of the end," the 36-year-old told TODAY Parents.
When the new parents returned home with their new baby, Alexis continued to struggle with the transition into motherhood. In addition to the lack of sleep, and trouble with breastfeeding, Alexis still seemed detached from her infant who Steven says would cry constantly.
The demands of motherhood were taking their toll.
"Alexis would just cry and cry and say, 'I can't do this,'" D'Achille said. "I would find her on the closet floor, on the ground, crying her eyes out.
Recognizing her own struggle, Alexis did one of the most courageous things a person could do: she asked for help.
But doctors reassured the couple that her postpartum struggles were simply just the "baby blues," and things would improve soon. But they never did.
Together, the Pittsburgh couple visited SEVEN different crisis centers and hospitals to get help for Alexis.
D'Achille later learned his wife had postpartum psychosis, a rare but extremely serious postpartum mental condition that causes delusions, hallucinations and often results in death by suicide according to Postpartum Support International.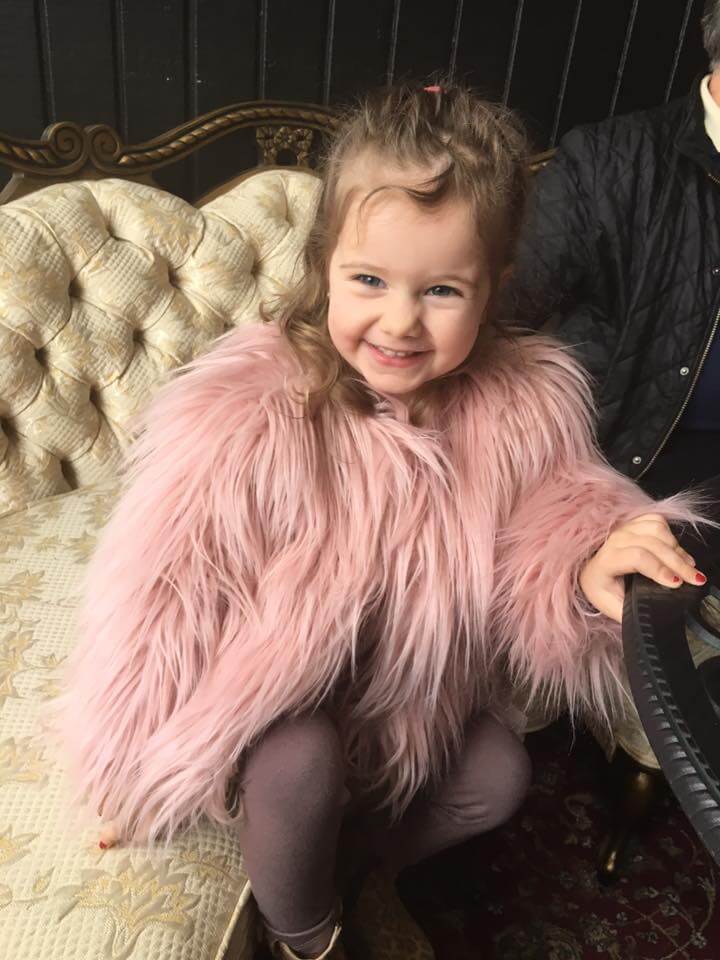 Most people are only familiar with postpartum depression. But there are other mental health conditions including postpartum anxiety, psychosis or OCD, which also manifest during this period.
Her doctor doubled her antidepressant medication, but Alexis, who affectionately called her husband, "Pop," felt the change only made matters worse.
"She said 'Pop as soon as I got on the (medication) it is making me have all these bad bad thoughts,'" Steven recalled.
On their wedding anniversary in October 2013, Alexis asked for help one final time.
Steven says his wife begged him to take her to the hospital where she told the doctor about suicidal thoughts she was having and insisted she had a plan in place.
Once again, the doctor assured her it was nothing to worry about and sent her home.
"The doctor pulled me aside and said, 'She is going to be fine,'" Steven remembers. "I can't believe I was stupid enough to listen to him."
The very next morning, Alexis attempted suicide.
Steven says when he woke up and Alexis wasn't in the bed, that's when he knew something was wrong.
"I could hear the baby crying downstairs, hysterical. My heart just hit the floor and I knew something bad had happened," he said.
He called 911 and performed CPR on his wife until paramedics arrived and took over. At the hospital, Alexis remained on life support for two days before dying. Adriana was just six weeks old.
Overwhelmed by grief and anger, Steven locked himself in the bathroom and tried to reason with the horrific events that had unfolded. He vowed in that moment to make a change for women.
"How is it possible there are no resources for moms when they have a baby? This is so unfair," he said.
Steven made it his mission to change postpartum mental health care so that no other family would have to go through what he did.
"I want to fix the problem," he said. "My daughter isn't the only kid without a parent and I'm not the only husband without a wife (because of suicide)."
After launching a nonprofit, The Alexis Joy Foundation, Steven began working with Allegheny Health Network and Highmark Health in Pittsburgh to create a new kind of facility, the Alexis Joy D'Achille Center for Perinatal Mental Health.
The center is different from others of its kind in that it provides TWO levels of care.
There's an outpatient therapeutic program where women meet with a therapist weekly. But there is also an intensive program that involves three-hour sessions three days a week and includes mother-baby interaction.
"Women are far more engaged whenever the baby is involved," Dr. Sarah Homitsky, medical director of Women's Behavior Health at the center, told TODAY. "If you treat a mom without a baby there is a higher rate of relapse."
The new facility helps moms deal with postpartum anxiety and helps foster bonding through infant massage, baby-wearing, mom and baby yoga, and providing many spaces for breastfeeding.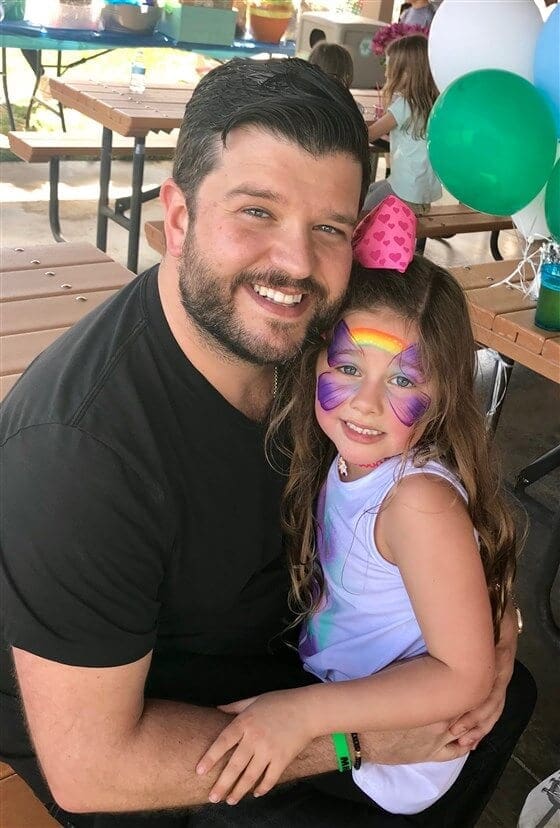 "Pittsburgh is the safest city in America for moms," Steven says of the work they're doing. He's happy that his wife's legacy is one of helping others.
"She would be really proud," he said. "I think about the lives these children get, a normal life, because of the services we offer."
In light of mental health awareness month, Steven posted a photo on Facebook earlier this month using the hashtag #MyWishForMoms, in hopes of raising awareness for postpartum mental health.
"My wish is that mama's everywhere have access to care with their babies next to them. Care they deserve. The care my wife never got," he wrote. "Care that women in Pittsburgh now have access to. My wish is that women are evaluated by doctors who listen to them instead of looking at them and their words falling on deaf ears. Please share your own#MyWishForMoms and help end the stigma."
In a follow-up post, Steven shared the final picture ever taken of his wife and their daughter, once again championing for better mental health care for moms.
"This is the last picture ever taken of my wife with our daughter Adriana," he wrote with the photo. "The following morning Alexis took her life. #MyWishForMoms is that no mom has to feel like Alexis did. #MyWishForMoms is that every mom gets to watch their babies grow up. #MyWishForMoms is that no mom feels like their loved ones are better off without them here. That no mom feels they are a burden."
If you or anyone you know is struggling with postpartum depression or thoughts of suicide, visit www.postpartum.net.