.
.
by Emily Ley
From bestselling author and founder of the Simplified® brand of organizational tools for busy women comes Growing Boldly, a how-to book that inspires us to imagine big, plan well, and then gather the equipment and the courage to go out and do. In Growing Boldly, Emily is on a mission to remind women of who they are and Whose they are, so they can move past the lies and fears holding them back.
.
.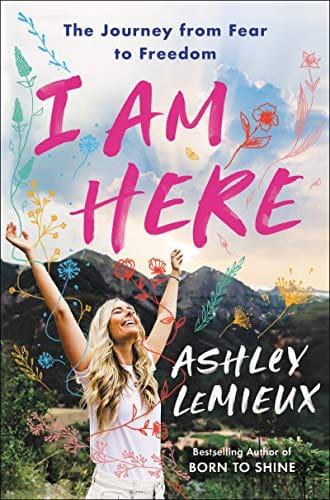 Following the tragic and traumatizing loss of her son Jace through pregnancy complications at just 16 weeks, Ashley LeMieux shares how she found healing and transformation, even in difficult seasons. I Am Here continues this journey of reclaiming power over your life by using "Clarity Mapping," a tool that walks women through setting intentions, understanding why you are worthy of the life of your dreams, identifying the things you carry that no longer serve you, noticing the people you can serve, and finally, identifying the truest version of yourself.
.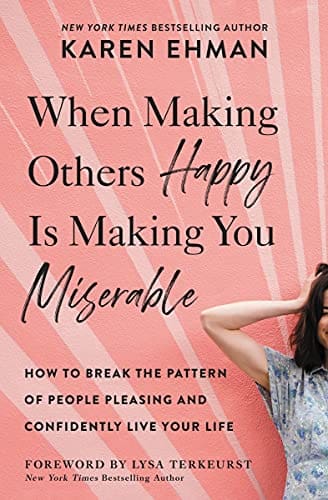 by Karen Ehman
Where are all of my people pleasers at? Are you tired of feeling overwhelmed, burnt-out, and pulled in too many directions by the needs of others? If you wish you had a little more freedom and margin in your daily schedule, this is the book for you. Bestselling author and recovering people-pleaser Karen Ehman offers stories and helpful tools from her own life to equip you with practical and biblical advice on how to break free from the pleasing game and reclaim your peace and purpose.
.
.
.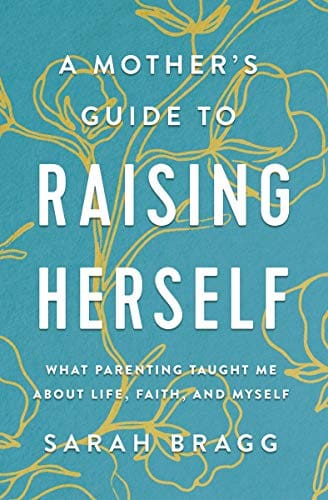 by Sarah Bragg
Nothing will make you grow up faster than trying to raise a kid. This is what popular podcast host and mom Sarah Bragg explores so beautifully in her new book, A Mother's Guide to Raising Herself: What Parenting Taught Me About Life, Faith, and Myself. As she encourages and equips moms who are discovering all the ways they still need to grow, Sarah reminds readers that the best gift they can bring to their kids is their true, authentic selves. Through vulnerable and relatable stories, no-nonsense wisdom, and a compassionate perspective for all the joys and challenges of motherhood, Sarah provides shame-free practical help to surviving right where you are in life, in relationships, in work, and in faith.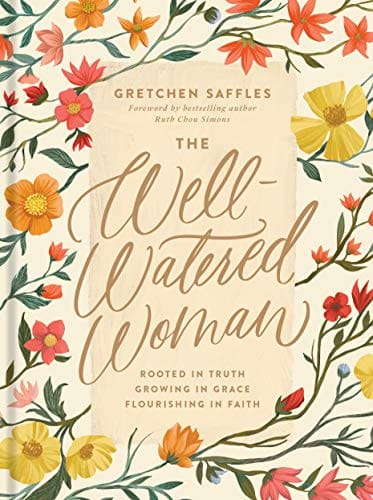 In the chaos of our everyday, it can be difficult to live out and apply the truths of Scripture. We want more of Jesus, but we find ourselves looking to our own lives and accomplishments for our worth and identity. And while that may buoy us for a time, we're often left feeling dried up, discouraged, and longing for more.
Gretchen Saffles knows what it's like to feel overwhelmed and unable to flourish. In The Well-Watered Woman, Gretchen leads us to the Well of fullness, the Word of freedom, and the Way of fruitfulness. She teaches that God's Word will satisfy us for all eternity.
Using Scripture and her own personal story of surrender, Gretchen offers spiritually hungry women tangible tools to not only know Jesus more but to live a life that thoroughly enjoys Him, seeks Him, and follows Him into freedom.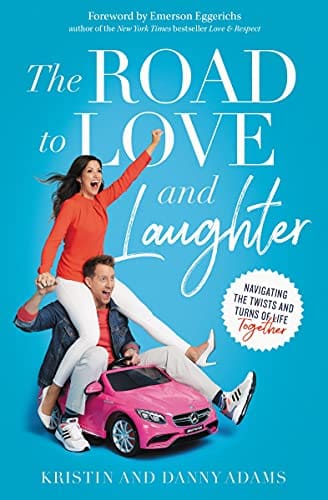 ANYONE can look like they have it all together in a 3-minute edited video clip. But like they've shared in their popular YouTube videos, Kristin and Danny Adams have weathered more than their hilarious lip-sync mashups might lead you to think. While they wholeheartedly believe their motto "laughter is the best medicine," behind the scenes Kristin and Danny live a much different life than what you see onscreen, but through it all, they face life together. Rediscover the joy of your unique connection for a deeper and more fulfilling marriage journey.