We all confided in each other our fears of passing on our worry to our children.
We don't want to pass on our worry but how do we accomplish that? Here are a few ideas that might help.
We Can Admit Our Fears
I'll never forget the night my husband shared with our children his recent visit to the doctor for blood work. He is not a fan of needles as his veins tend to "roll" and it makes it really hard to get the needle in. If that were not enough, his blood pressure rises at the thought of going to the doctor. It causes a lot of anxiety to the point he has passed out a time or two. At dinner, he shared with our children that he was scared when he went to the doctor. He followed up with: "Even though I was scared, do you know who was with me?" The kids in unison shouted "God!"
Obviously, we talk about God being with us often. But what happened next was a truly powerful moment. Our youngest got down from his seat and walked over to Marshall. He looked up at him and with love and concern in his eyes and said, "You were scared?" At the time I was blown away by his compassion. On further reflection, I realize that my husband, who is kind of a big deal to the kids, was vulnerable in a way in which our then 2 year old identified.
If we could be willing to allow our children to see our weaknesses and vulnerability, perhaps they would learn that it is okay to be afraid. When we own our fears and talk with our kids about those worries, they know that it's okay to share their worries as well.
We Can Pass on Hope
There are many ways to pass on hope. I pray in front of my kids in the car often. Don't think me over-spiritual. It is usually because I've messed up so bad that  I truly need God's grace to start over and no amount of willpower will reset my attitude and actions thus far. What if I prayed and shared my worries with God in front of my children as well?
If we want our children to struggle less with fear and worry, they need to see us struggle well with our own fears. They need to know and experience the "tools" necessary to combat this evil.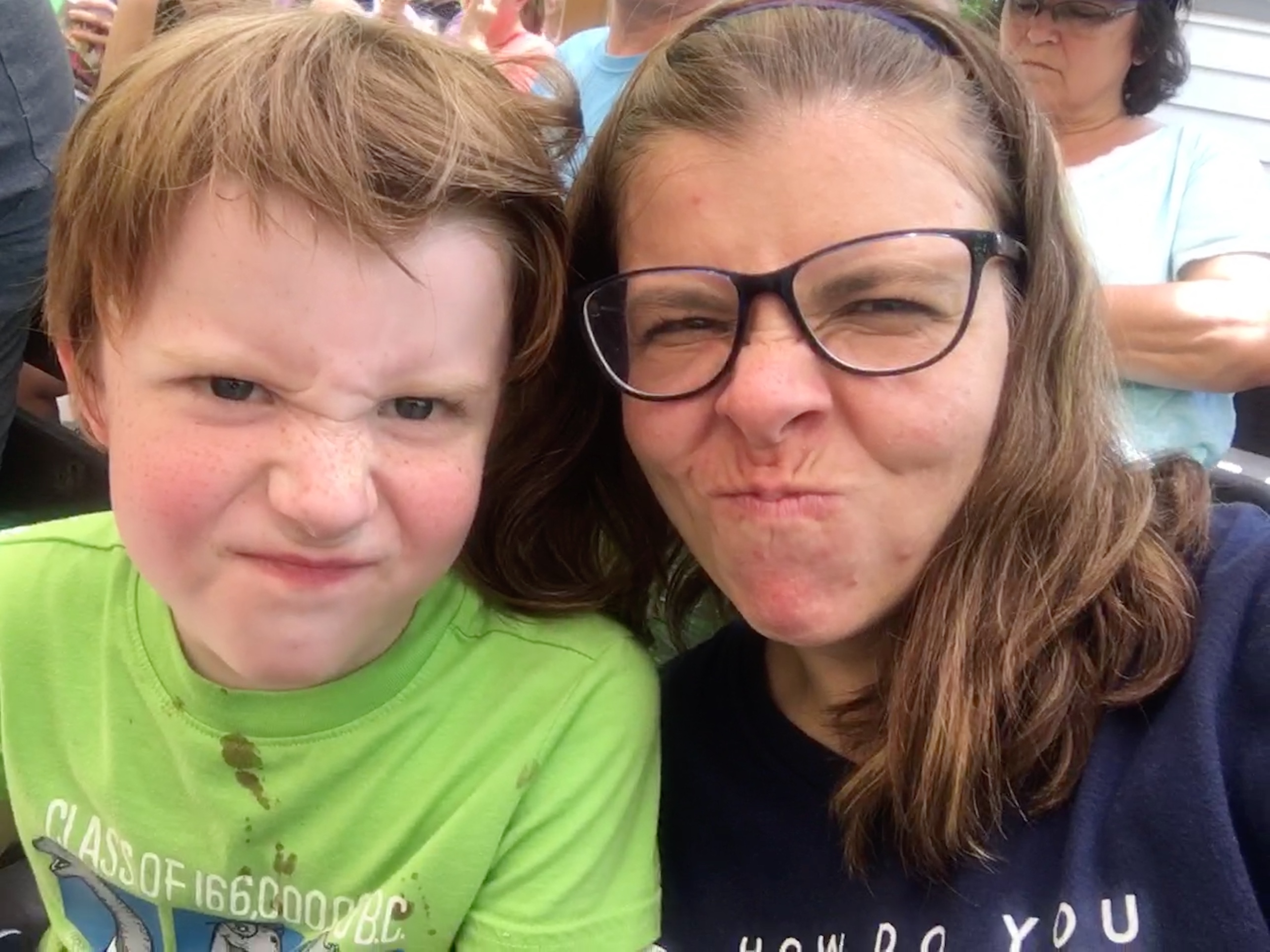 We Can Talk to Our Kids About the Scary Things
Let me preface this with a caution to make your conversations age appropriate. I will not be talking to my 3 year old about the Las Vegas shootings.  I can, however, sit down with all three and talk about loss. I can talk about the people in California that have lost their homes because of fire. We can talk about how they've lost so much. We could talk about how God provides for all our needs. We can discuss how even if we lose everything, God is still there. He is all we need.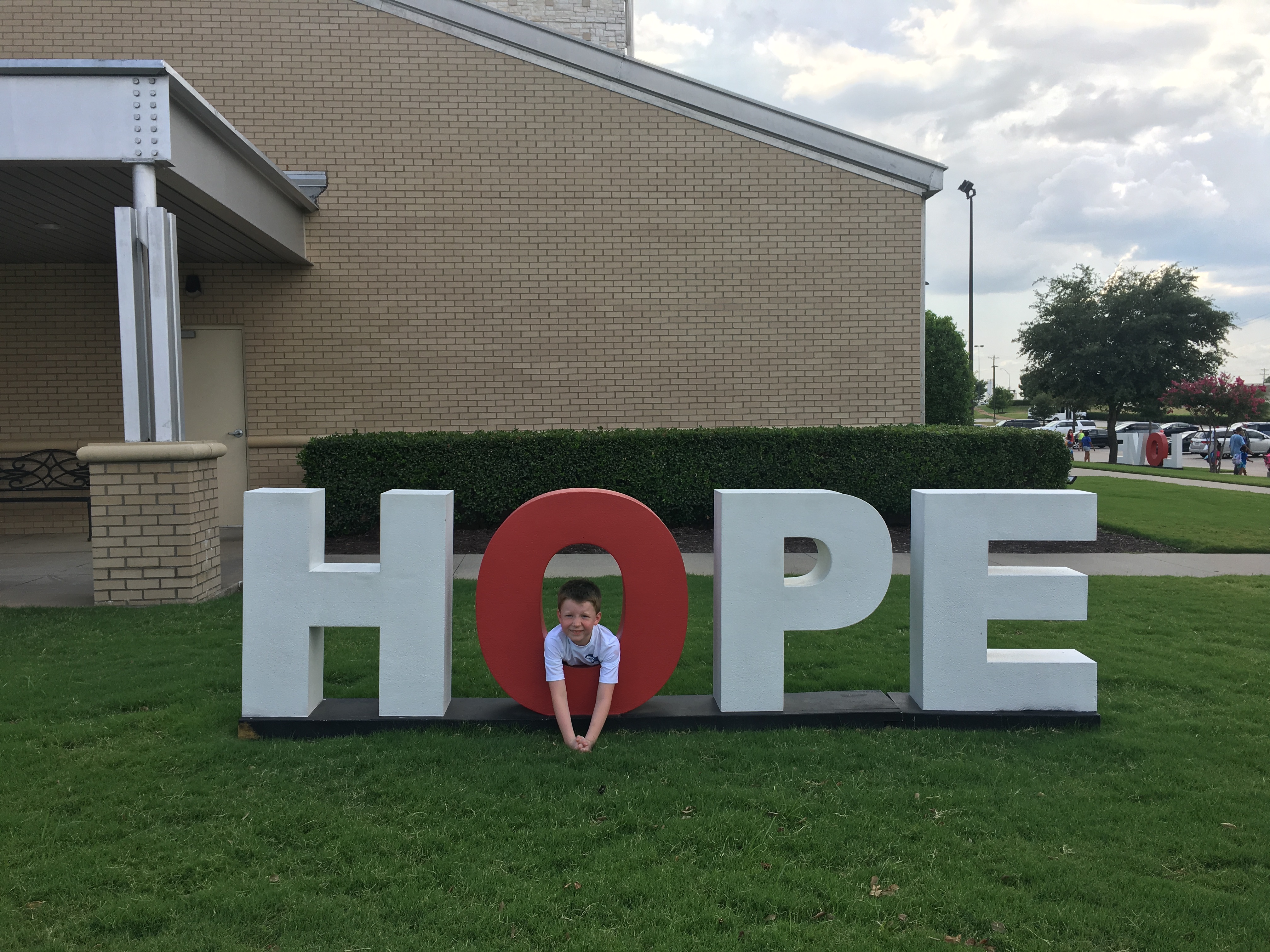 We Can Take it Day by Day
There is evil in the world. No doubt. But we have hope. And we can share that hope instead of being fearful. We can rest in the knowledge that no matter what the next moments, days, weeks, and years bring, we have an anchor in Christ. There will come a time when pain and death will finally be swallowed up in victory and we will be reconciled to Christ for an eternity filled with hope. And worry will be no more.
When worry overwhelms, let's give them hope.
***
A version of this post originally appeared on pattyparker.me, published with permission.