As students and teachers gear up for what is sure to be the strangest school year on record, educators across the country are fearful of what going back to school could mean for their health and that of their family's.
Earlier this month, For Every Mom shared the story of the harrowing survival advice one teacher received from her doctor in preparation for returning to the classroom this fall. This week, a teacher from Florida is getting national attention after taking a stand against school reopening in one very unique way.
Whitney Reddick, a 33-year-old special education teacher in Jacksonville, Florida, took to Facebook last week with a mock obituary for herself in protest of schools reopening amid the coronavirus pandemic.
Despite being the latest epicenter of the pandemic in the U.S., the state of Florida is requiring all schools to reopen at least five days a week this upcoming school year—a decision that doesn't sit well with Reddick.
"With profound sadness, I announce the passing of Whitney Leigh Reddick. A loving and devoted teacher, mother, daughter, wife, aunt and friend to all whose lives she touched, on August 7th, 2020," Reddick wrote. "She left us while alone in isolation and on a ventilator at a Duval County hospital in Jacksonville, Florida. She was in her 33rd year."
The Jacksonville native says the idea of writing her own obituary felt "morbid," but decided it was necessary in order to make a statement that would be heard.
In the obituary, Reddick tells the story of her marriage and writes about her 14-month-old son, who will now be forced to grow up without her.
"He will have a hole only a few children bear."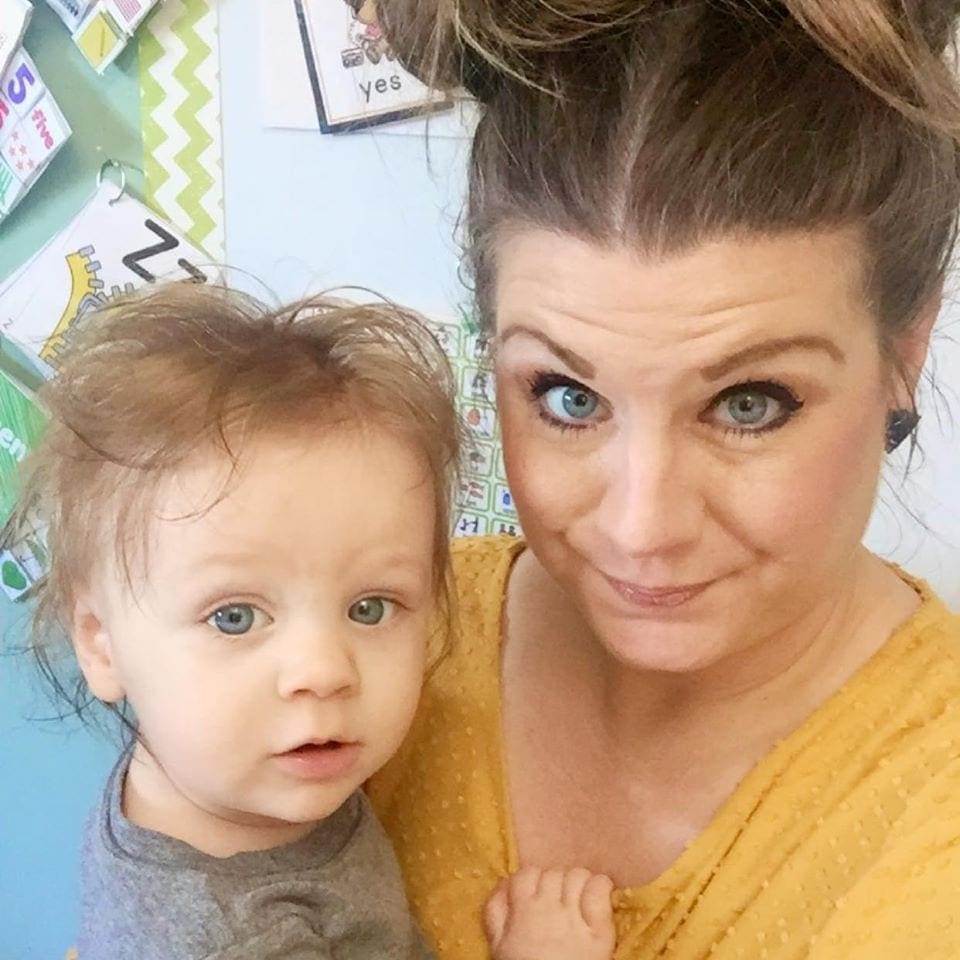 She goes into detail about her passion for justice, her strength in the face of adversity, and her heart for standing up for what she believes in.
"Whitney never took the easy path, she was assertive, strong-willed, and bossy, she loved that word because, to her, it meant female leadership. She invested the time and dedication in improving and honing her passions to give them a voice, to not cower because she seemed too loud, too aggressive, or uneducated. She was introspective and when an adversary arose, she listened, therefore, to become better equipped in leaving the adversary unarmed and better informed."
She continues, "However, even though she shouted from the rooftops, attempted to be unemotional, and educated herself in facts and science, she succumbed to the ignorance of those in power. She returned to work, did her best to handle all the roles placed on her shoulders; educator, COVID-security guard, human shield, firefighter, social worker, nurse, and caregiver but the workload weakened her, and the virus took hold. Whitney was taken from us. Yes, of course too soon, but we are the ones left with holes in our hearts, missing how big hers was."
Reddick ended her powerful statement by directing those "mourning," to send condolences to those in power: Governor Ron DeSantis, Mayor Lenny Curry, and the Duval County School Board and Superintendent.
She says her hope is that by sharing her story, and taking a stand in this way, other teachers and employees have the courage to speak up as well.
In the U.S., more than 5 million cases of coronavirus have been confirmed since the start of the pandemic, with global cases exceeding 20 million.