What would we do without Valentine's Day? It's that perfect in-between holiday that carries us from the Christmas and New Years craziness to the fresh new life of Spring.
Whether you're one to avoid the mushy gushy Hallmark holiday or a descendant of Cupid himself, we've scoured the internet for the best Valentine's Day gifts for every Galentine on your list!
15 Valentine's Day Gifts For Every Gal in 2021
Nothing says Valentine's Day like a beautiful flower arrangement. Give her the gift that lasts this year with a stunning, handcrafted, paper flower arrangement from Unwilted.
Each petal and leaf is meticulously hand-cut from Italian crepe paper, painted, shaped and constructed to achieve a realistic, yet artistic look and feel. These maintenance and allergen-free bouquets are the perfect way to say Happy Valentine's Day to any gal in your life!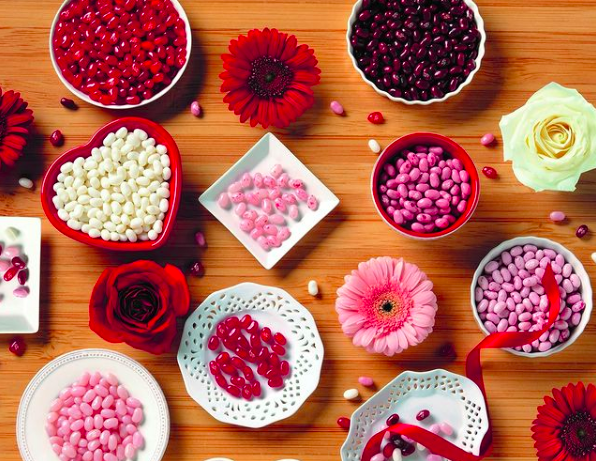 Need some sweet treats for your Galentine this Valentine's Day? Look no further than Jelly Belly for all of your candy needs. Whether you're a fan of the classic "Love Beans," or looking to change things up with their new line of Chocolate Truffles, Jelly Belly has something sweet for everyone to enjoy!
Every gal loves the glow of a warm candle. And nobody does it better than Broken Top Candle Co. These soy candles incorporate all-natural cotton and cotton core wicks that are lead and zinc free. Take your pick from dreamy florals, invigorating fresh tones, and adventurous woodsy scents.
But Broken Top doesn't stop at knock-out candles. Their hand-crafted bath, body, and home products are mindfully sourced to be renewable and recyclable, free of parabens, gluten free, and totally vegan. It's only the good stuff in these products, and your body will thank you for it.
Every gal loves to have a shiny new color on her nails. This Valentine's day, look no further than ella+mila. Quickly becoming one of the most sought-after nail polishes on the planet, ella+mila is a cruelty-free, vegan nail polish line that offers over 140 color shades to date!
In addition to being chip-resistant, quick-dry and high-shine, ella+mila nail colors are classified as a seven chemical-free product.
They also offer a full line of eyeshadows, liquid lip sticks, and body scrubs and creams so she can feel pampered at home every day of the week! Grab mom her ella+mila polish online or at your nearest Target or Ulta Beauty.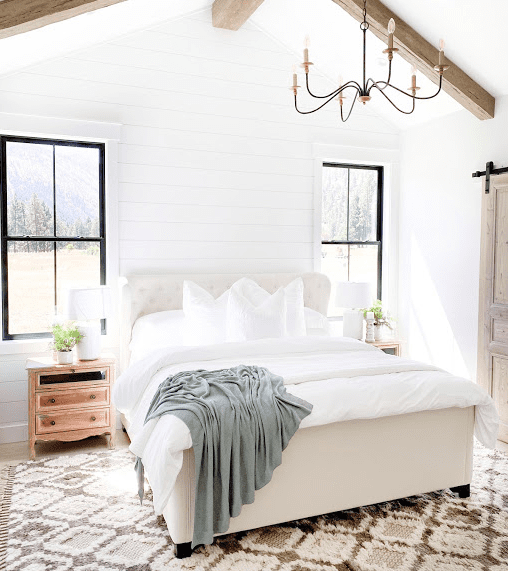 We may say we want flowers and chocolates, but all mama really wants for Valentine's Day is a good night's sleep! Enter: Simply Organic Bamboo.
These OEKO-TEX® certified products are made from organically grown 100% bamboo viscose, and sourced from eco-friendly renewable materials. Their luxurious sateen weave creates a buttery smooth texture that invites a beautiful night's sleep so that you can dream soundly and wake refreshed. Cool, breathable, soft and comfortable, these sheets only get softer over time. Great for anyone with sensitive skin or allergies.
Drench your body this Valentine's Day in a gentle, every day, bubbly wash that won't strip your skin of its natural moisture. Smooth Me Over Moisturizing Body Wash from Formula 10.0.6 is great for all skin types. Sweet grapefruit nourishes, while tropical coconut hydrates, leaving you feeling silky and smooth all over!
Follow up your Valentine's Day soak with one of their moisturizing body lotions, butters, or oils.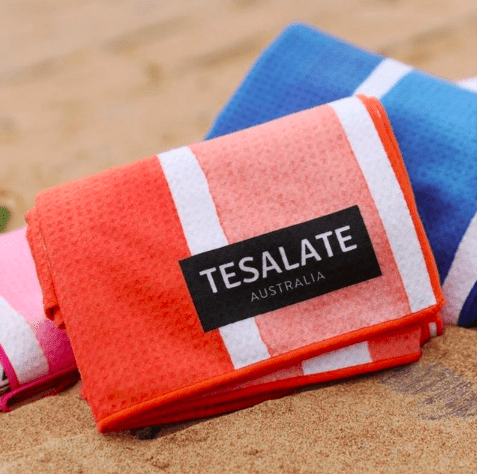 Nothing complements a good Valentine's Day pampering like a beautiful Tesalate towel.
Incredibly compact, absorbent, and fast-drying, these stylish towels are perfect for work and play. Made with exclusive absorblite fabric, they can be used for home workouts or lounging at the spa. Tesalate towels are available in single and double sizes with over 40 gorgeous designs.
Is pandemic dining throwing a wrench in your Valentine's Day plans? Take things outdoors with City Bonfires.
View this post on Instagram
With city dwellers in mind, this Maryland-based brand designs portable mini bonfires you can use anywhere outdoors. Easy to light and extinguish, simply bundle up, sit back, relax and enjoy some Valentine's Day s'mores on the balcony! The bonfires are reusable so you get many happy moments from a single can.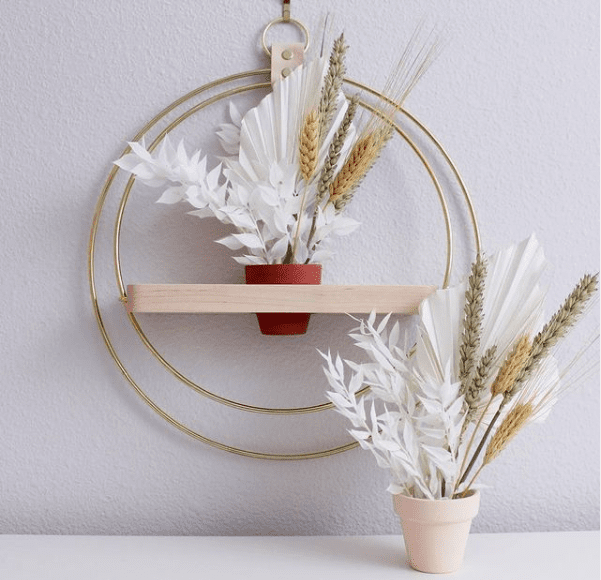 These beautiful suspended wall shelves from Braid & Wood Design Studio are the perfect Valentine's Day gift for every gal in your tribe. Whether you're shopping for the crazy plant lady or for your friend whose design aesthetic puts HGTV to shame, Braid & Wood covers all of your bases. Crafted from a mixture of natural materials such as wood, metal, leather, and cotton that create a clean, contemporary design with a nod towards minimalism, these beauties are sure to liven up any space.
Get 10% off all "V Hangers" for Valentine's Day with promo code: BWLOVE10
Every girl loves a good relaxing soak in the tub. Help mom practice self-care this Valentine's Day with the help of Life Around 2 Angels.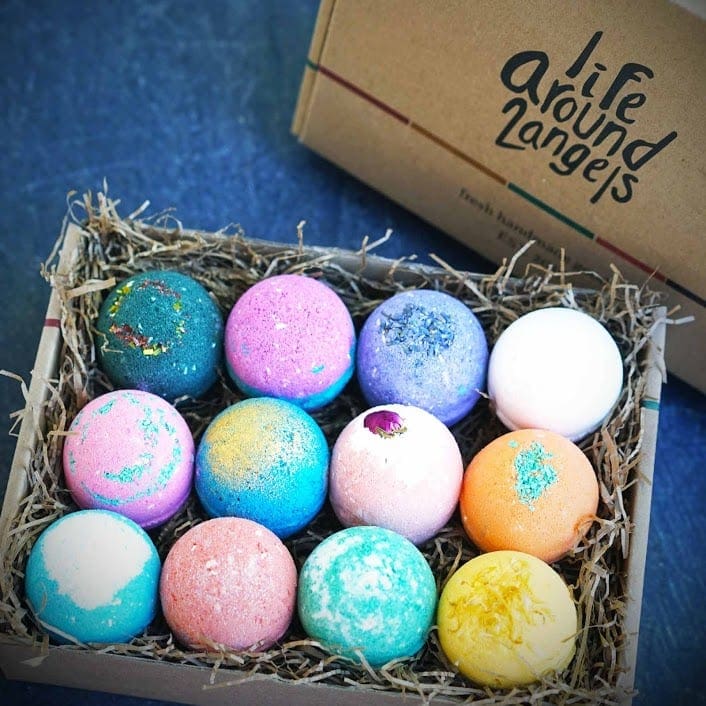 With over 25,000 five-star reviews, these handmade bath bombs are #1 on the Amazon gift list for ALL the right reason. They contain all-natural ingredients including Shea Butter, Cocoa Butter, Olive oil, Coconut Oil, Epson Salt and Kaoling clay that are gentle for all skin types and easily absorbed to leave skin silky soft.
And best of all you guys, they SMELL WONDERFUL. Each little bath bomb is like an explosion of gentle fragrance that you just don't want to end.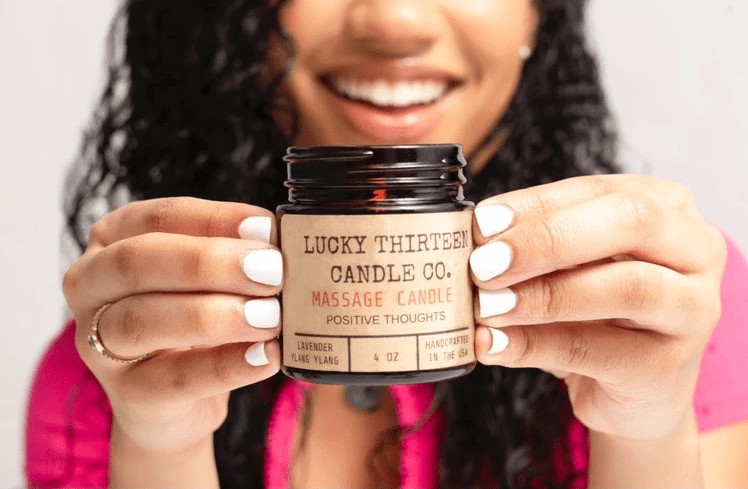 Nothing says Valentine's Day like a calming candlelight massage. With Lucky Thirteen Candle Company, you get both. Their line of massage candles are individually crafted using soy wax, shea butter, sweet almond oil, and essential oils. To use, simply light your candle and wait until the wax melts almost to the edge of the container (roughly 5-10 minutes). Allow the calming aromatherapy to fill the atmosphere in the room. When you're ready to use, just blow out the candle, check the temperature with your finger, then pour the liquid candle wax onto your palm and massage skin.
Even better, Lucky Thirteen proudly donates 15 percent of each candle purchase to nonprofit organizations, such as the National Alliance on Mental Illness (NAMI), Philly Bail Fund, Habitat for Humanity, Sickle Cell Association, and National Coalition for the Homeless.
12. Tea Flights from Chariteas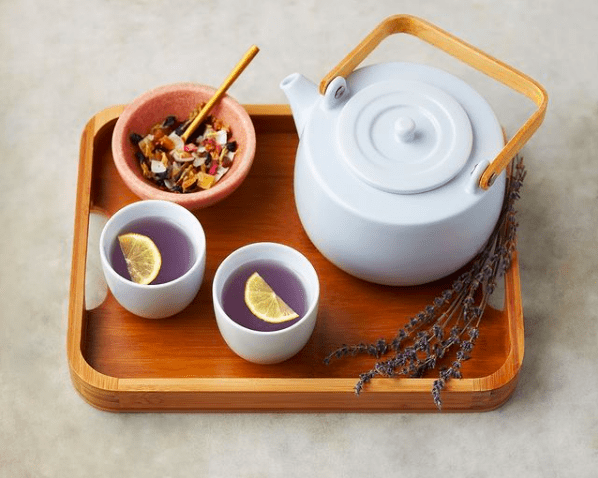 Valentine's Day comes in the middle of what tends to be one of the coldest months of the year across parts of the United States. Warm up with a steaming cup of the world's finest quality tea from Chariteas. The company offers a variety of unique blends that are exclusively sourced, crafted and designed. And with every purchase, they replant trees.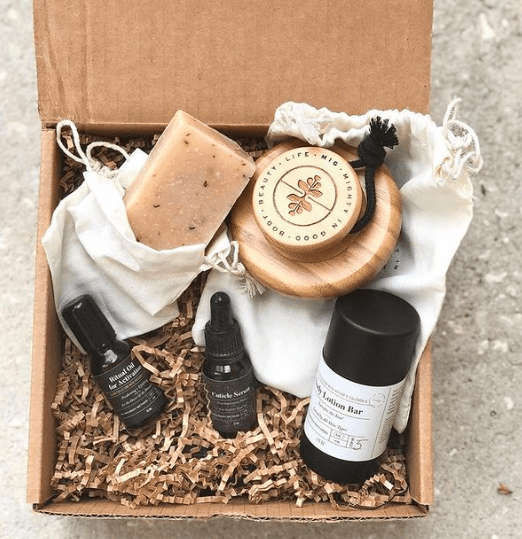 MIG or Mighty In Good has everything you need to feel  pampered and restored this Valentine's Day. MIG Living's "Seed to Soul" skincare products have helped 150K+ customers build a restorative skincare ritual with 100% handcrafted, toxin-free, all-natural products. Crafted from only the most natural ingredients, MIG makes it easier than ever to feed your body from the inside out. And did we mention that they smell absolutely AMAZING? Start your journey with MIG Living today.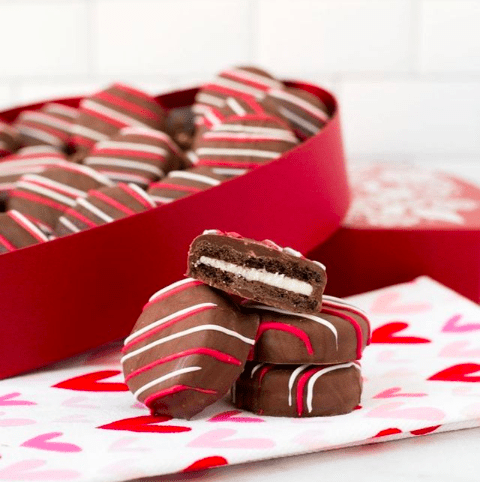 Valentine's Day and chocolate go hand in hand. Give your Galentine a decadent treat sent right to their door with Sugar Plum Chocolates.
Experience Sugar Plum's collection of new Valentine's Day gifts including chocolate drenched cookies, crackers and truffles in beautiful heart-shaped gift boxes. Or maybe heart shaped chocolate lollipops are more your style. And their broken heart chocolate pizza with mallet is a Valentine's Day EXPERIENCE. With their 2-Day Free shipping, you can't go wrong!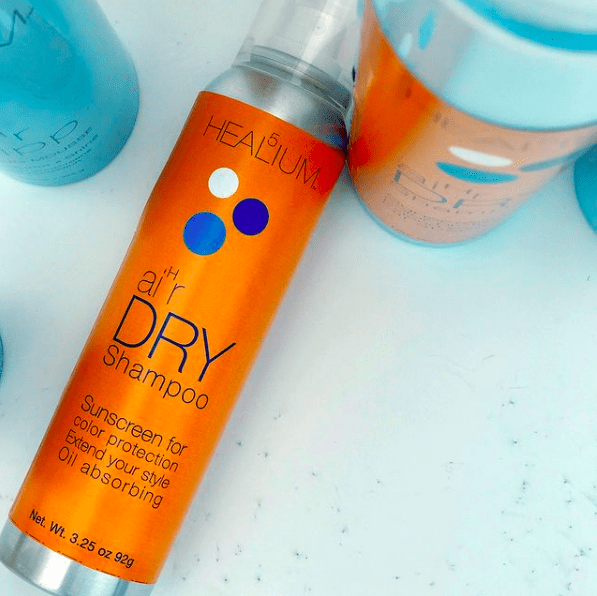 Because everyday isn't Valentine's Day, mama needs some dry shampoo. Healium Hair's aiHr Dry Shampoo is just the thing every gal needs this Valentine's Day! Sure to become your are favorite hair (and time) saver, aiHr Dry Shampoo will add body and texture and give an irresistible sexy tousled look to your tresses.
Healium Hair does not use any parabens or sulfates and each product has up to 25 botanical ingredients. These healthy hair care products are made in the US and are formulated with natural sunscreen to protect your hair from harmful UV rays. All of the products and ingredients are cruelty-free and certified by PETA.