With all of the unknowns that are circling like sharks this year, one thing on every parent's mind right now is: What's the deal with Halloween?
In the era of COVID-19 and social distancing, Halloween is still very up in the air for most folks. But for one dad from Cincinnati, the fright night will go on!
Andrew Beattie, a self-proclaimed "horror buff," and a big fan of all things Halloween, came up with a solution to keep things safe this year by inventing a "candy chute" for contactless trick-or-treating.
Beattie was inspired by a 6′ x 4″ cardboard shipping tube he found lying around his house. With the help of his 6-year-old daughter and some paint, Beattie whipped up the candy chute in just 20 minutes and attached it to his front handrail.
The idea is for everything to be "touch-free." Kids will hold their buckets at the bottom of the chute while Beattie sends candy down from the top, allowing everyone to maintain a safe distance, and still make the most of Halloween in 2020.
"If this candy chute makes things easier or safer, AND gives those with mobility challenges more of a chance to participate, then what's the harm?" Beattie wrote in a now-viral Facebook post debuting the invention. "An ounce of prevention is worth a pound of cure, ya' know."
Since his Facebook first took off, several people have weighed in on the contraption, with others offering suggestions like adding lights around the chute for an even simpler exchange.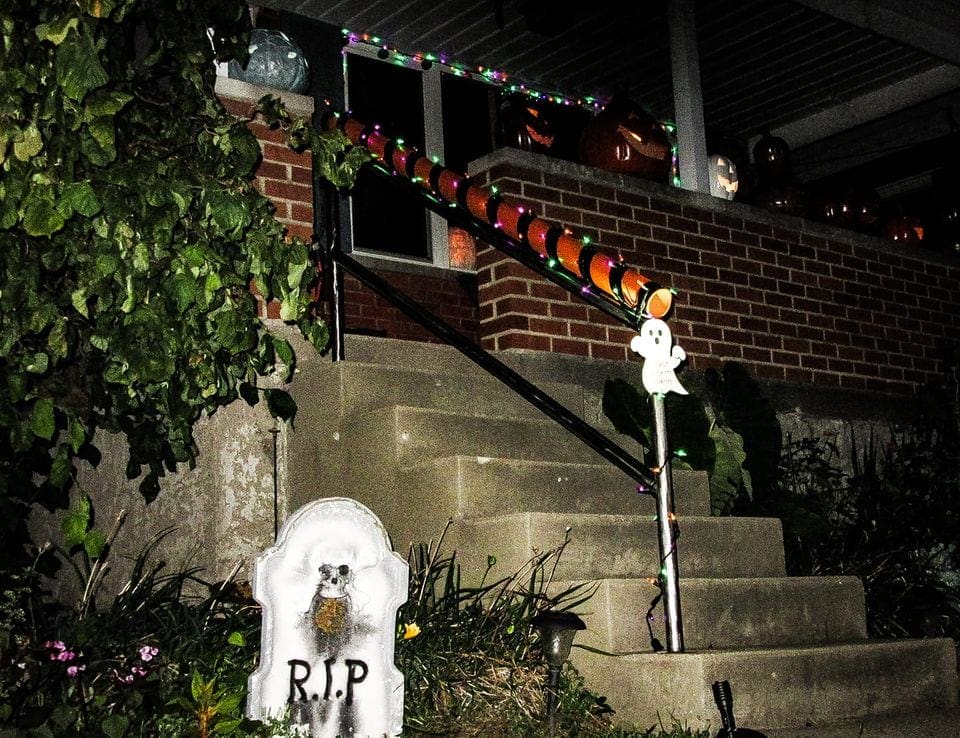 Beattie says he knows Halloween will look different this year due to COVID-19, but after months of bad news and a new normal, we all could use a little something to look forward to.
"Halloween really is a time when kids plan on covering their faces and staying away from strangers and going out walking," he said. "It just makes sense if we can incorporate that in."