Gender Reveal Pinatas
8. This Pinata is perfect for "kids" of all ages! 
Gender Reveal Golf Balls
9. You don't have to be Arnold Palmer to get your golf on!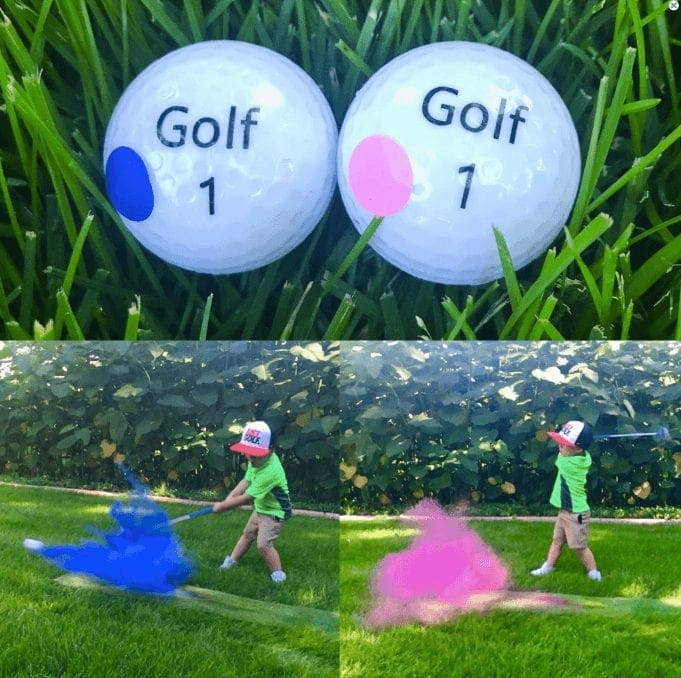 You can buy this gender reveal golf set here.  
Gender Reveal Confetti Cannon
10. Is there really anything greater than a Confetti Cannon?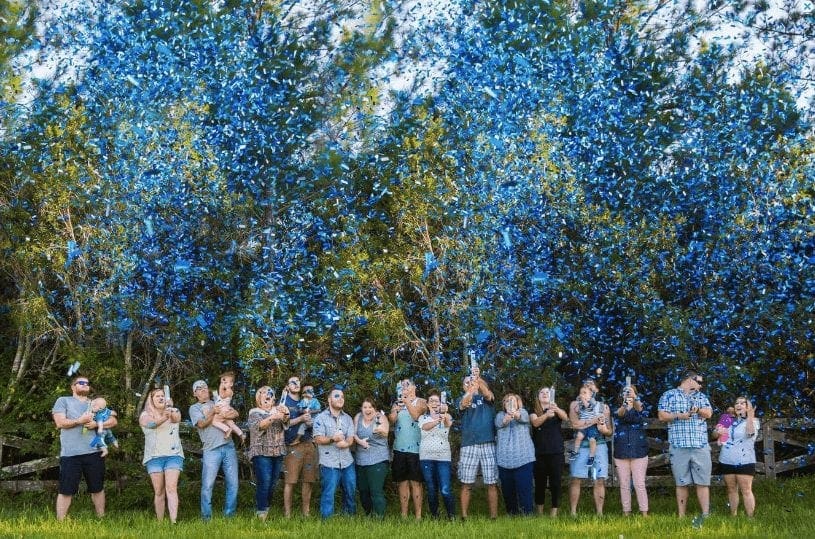 I think not.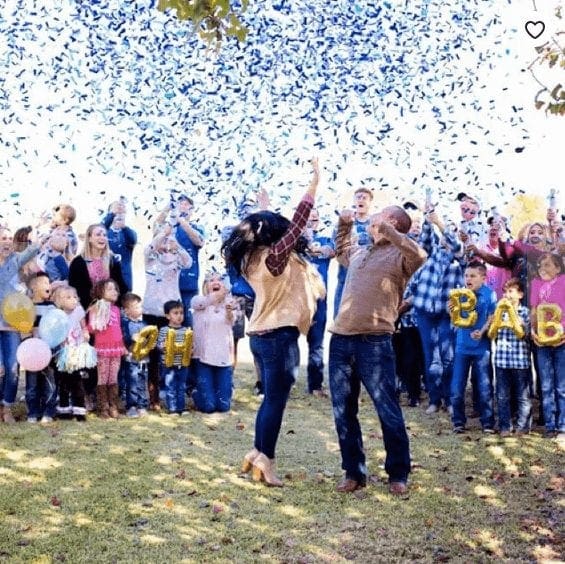 Gender Reveal Balloons
11. Let the balloon's contents do the talking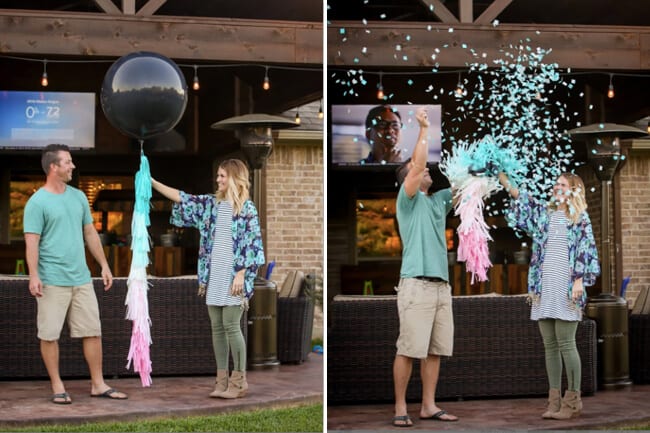 12. Make it a guessing game by popping balloons, one is filled with pink or blue paint!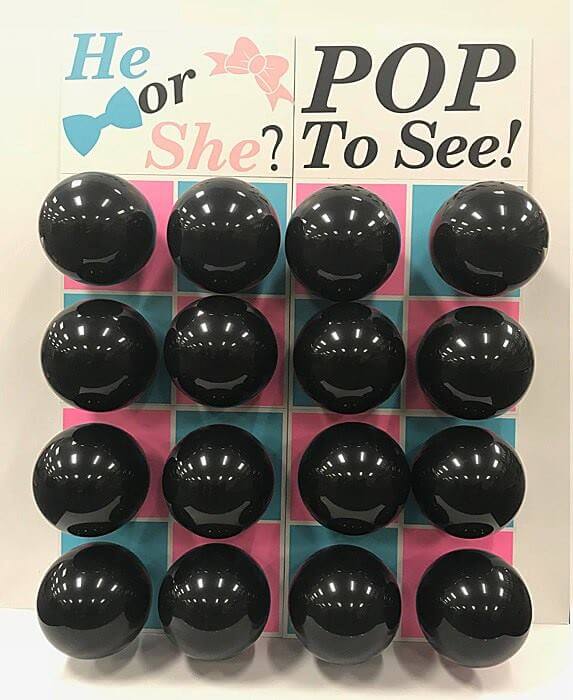 Craft a balloon board with just one paint-filled balloon! That balloon will reveal the baby's gender.
Gender Reveal Silly String
13. This gender reveal idea lets your guests shower you both in the baby's color.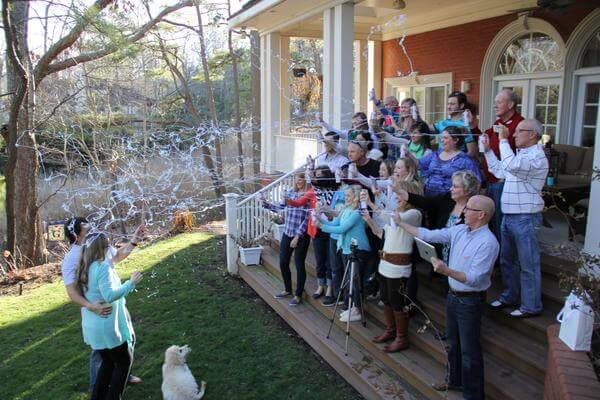 Toss the lids and wrap the bottles. When the time comes, stand in formation and prepare to get silly! All you need is some Pink Silly String or Blue Silly String, and a trusty sidekick to do the planning.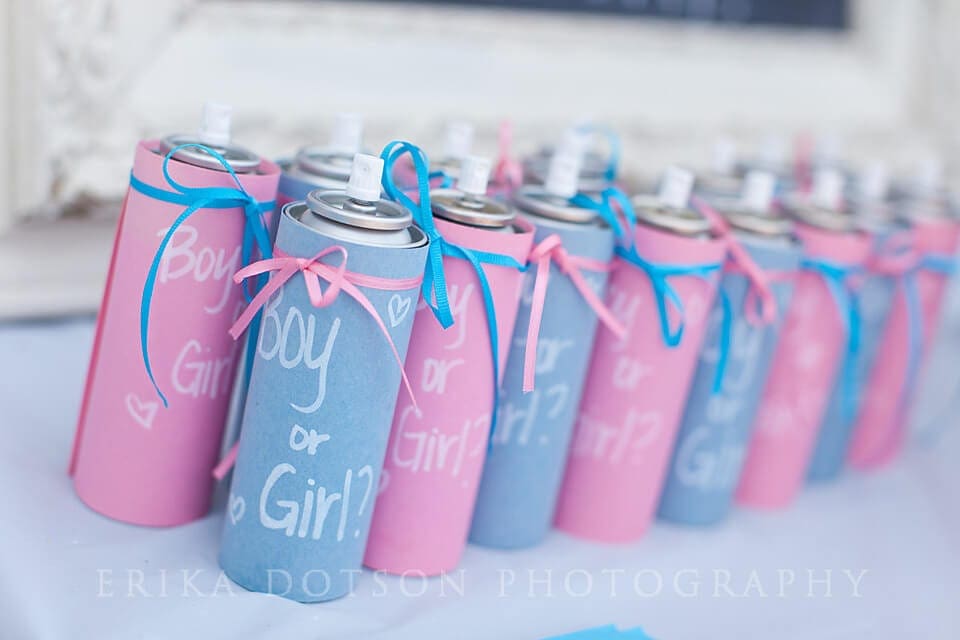 Gender Reveal Egg Roulette
14. Play a round of egg roulette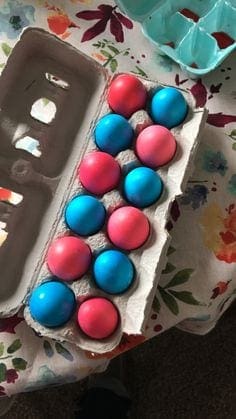 Egg roulette is this year's biggest gender reveal idea, inspired by none other than Tonight Show host, Jimmy Fallon. Hard boil 11 eggs and leave one raw. Dye six of them blue and six of them pink, then take turns cracking them on your heads.
When cracked, the outer color of the raw egg will reveal the baby's gender!
There are TONS of gender reveal ideas across the internet, but these have to be our faves! Tell us about your gender reveal party and all the ways you've celebrated your "he or she" to be!
Be sure to also check out this epic gender reveal fail that's so wrong it's right!!