12. Go Sky High.
The stars aligned to create your luminous love, right? Keep romance sky high by stargazing or moongazing using the freebie app Skyview – Explore the Universe. Just point your smartphone toward the sky to identify and magnify stars, constellations, planets and satellites. Catch the full Beaver Moon on November 4.
Photo credit: NPS.gov
13. Fan Plan.
Ok, so you splurged on game day seats. But tailgating may actually save both time and money at the game because you'll forgo standing in long lines and paying for overpriced subpar food. Tailgating is fun for a twosome or, of course, a group date.
14. Go Wild.
All you need is the one you love, right? So, since glamping can be pricier, keep it simple at a low-cost primitive campground. Explore, cuddle by the fire and fall asleep to the sounds of beach waves or swaying trees.
15. Add Spark.
Beside your old (or new) flame, let a campfire or beach bonfire warm your heart. And heat things up even more toasting ooey-gooey s'mores with your sweetie.
16. Give a Little.
Spend quality time with the one you love doing some do-good and feel-good date activities. Volunteerism is a sexy quality!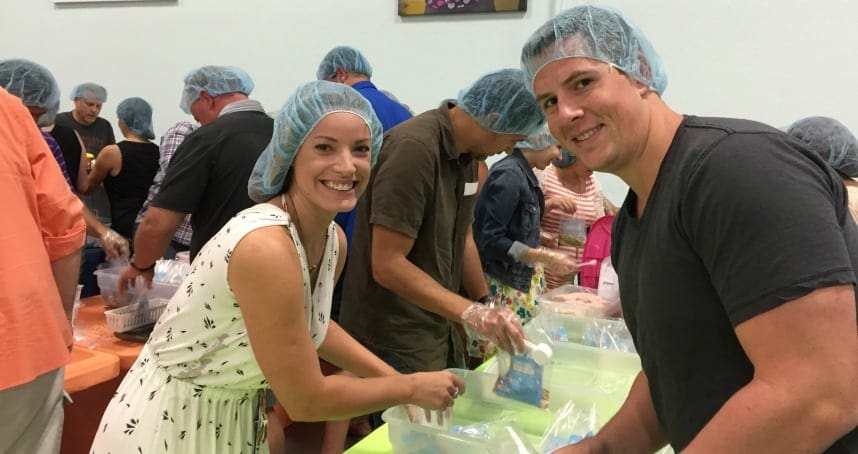 Photo credit: OrlandoDateNightGuide.com — Do Good Date Night with Feeding Children Everywhere