.
Speaking of Summer, your grad is sure to be soaking up some sun in the coming months. Whether they're headed to the beach or social distancing in the backyard, you can't go wrong with a Tesalate towel. Incredibly compact, absorbent, and fast-drying, these stylish towels are perfect for work and play. Made with exclusive absorblite fabric, they can be used for home workouts or lounging at the beach, and sand won't stick to the towel! Tesalate towels are available in single and double sizes with over 40 gorgeous designs.
Nothing says 'I'm a sophisticated adult now' better than a quality watch from Nordgreen. These beautifully minimalistic watches are handcrafted by two Danes on a mission to deliver true Scandinavian design and lifestyle to everyone. With timeless styles like leather and metal-mesh, these little time-keepers are the perfect graduation gift for your 2020 grad.
.
You can take the grad out of the college town, but you can't take the college town out of the grad. Give your graduate a gift that speaks to their school spirit with the help of Well Told.
Choose from sleek stemless wine glasses to insulated tumblers. Then customize your grad's drink ware with a map of their college town, their hometown, or even the night sky meticulously etched across the entire surface. Add custom text to make it even more personal or to create an amazing, one-of-a-kind graduation gift that is their story, well told.
Give the graduation gift your grad can enjoy with all of their friends! Unstable Unicorns is a strategic card game about everyone's two favorite things: Destruction and Unicorns. One of Kickstarter's Top 50 most backed projects of all time, it's sure to be the go-to for all future game nights!
.
With college and adulthood comes a whole new world of stress and anxiety. Put those struggles to bed with a weighted blanket from Weighting Comforts. Select either a 10, 15, or 20 pound blanket, and help your graduate to reduce anxiety, improve sleep quality, and elevate their overall mood as they step into their future.
Weighting Comforts uses a unique seven layer technology, designed to comfortably surround the body and form a 'hugging' sensation, which feels very calming and can lead to better sleep.
Check out all of their different styles and uses, and give your graduate the gift of stress relief and better sleep.
Whether it's a college dorm, or a brand new apartment, every graduate will be looking for the perfect pieces to decorate with. Enter: Lindsay Letters & Co.
Lindsay Sherbondy believes that everyone is worthy of meaningful art. And what better way to fill your grad's life with truth and encouragement than with one of Lindsay's hand crafted prints? Choose everything from abstract art, to hand lettered art, farmhouse style, to even calendars strategically designed with creative spaces in mind. Lindsay releases new collections several times per year, and her story is one you can't help but want to be a part of.   
Every big girl needs herself a big girl purse. Give your graduate the gift of Eila Chérie. Their line of luxury handbags, purses, and watches at affordable prices are the perfect accessories for heading into the office, or out on the town. These thoughtfully crafted products are made only using premium materials, and they're sure to last your graduate for years to come.
.
Perfect for snacks or full-on meals, you can't go wrong with the gift of "healthy" fried food! Give your grad an affordable way to "fry" up all of their favorites, and save their wallets some dough by keeping them out of the drive thru.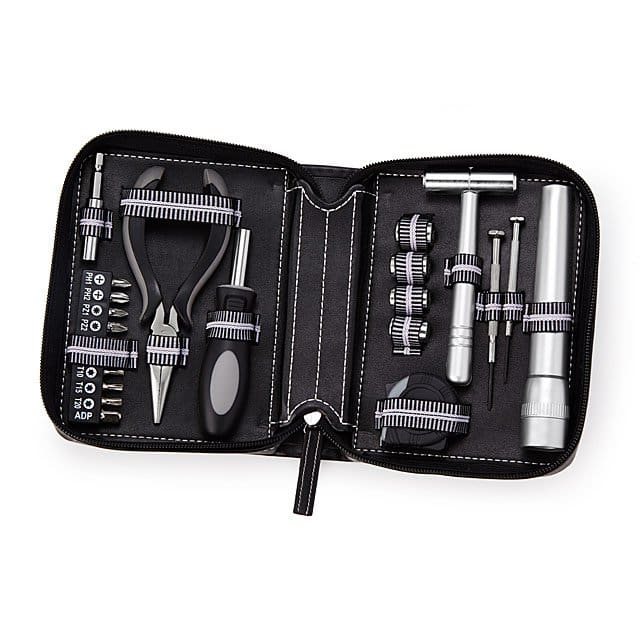 Because they won't know how badly they need those needle nose pliers until…well, they do. This compact toolkit from uncommon goods has all of the gadgets they need to get things done. The set includes a hammer, LED flashlight, long-nose Pliers, a tape measure, slot screwdriver, interchangeable handle, 4 sockets, 10 assorted screwdriver bits, and a socket extension.
.
Give your graduate the gift of the world's most comfortable shoes for all of life's everyday adventures. Allbirds are soft, lightweight, breathable, and made from eco-friendly, responsibly sourced materials. These little shoes are simple in design, made from nature, and backed by a 30-day guarantee. Perfect for work and play, your grad will be walking on cloud nine all day with their new graduation gift from Allbirds.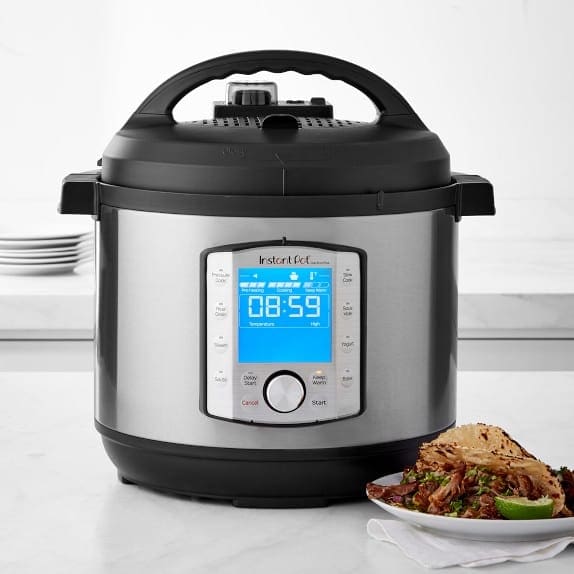 Because can you really go wrong with giving the graduation gift of convenience? After a long day working at their new job, or hours of hitting the books in their new college classes, there's nothing better than being able to whip up a hardy, tasty meal in less than 20 minutes. An Instant Pot is the most functional and long-term investment you can make in your grad this year. Make sure they're fed for years to come with this must-have kitchen gadget.
.
Cheers to you, class of 2020! May you step confidently and boldly into your futures with the help of these awesome graduation gifts!