13. This yearly planner that will help her accomplish ALL the things in 2021.
Rather than adding her goals to a long to-do list, the Mama's Got Goals planner puts her priorities right on top. This 12-month planner contains more than 300 pages and is packed with personal development tools designed to help moms bring their "before kids" sparkle back. These tools include vision casting, goal setting, establishing a morning routine, mindset-shifting tools, how to create more energy, a daily gratitude practice, and so much more. It also utilizes leadership development and time management strategies that can be applied to all areas of your life.
14. A decadent candle that smells of the season.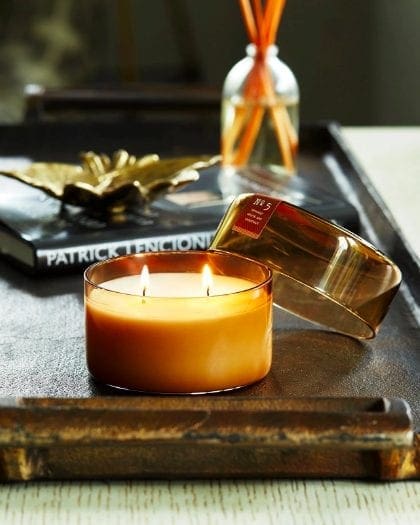 This Good Spirits canister candle from Mer-sea captures the scents of Christmas with balsam and cedar blended with the scent of whiskey and fire. Good Spirits easily transports you to those cozy days. No matter what you love, Mer-Sea candles have the winter candle for you!
15. This adorable set of slippers so she can match with her mini-me on Christmas morning.
It's not enough to just have matching family pajamas on Christmas morning. 2020 calls for a little extra. These cutie matching Mama Bear and Baby Bear slippers will keep her toes warm and her heart melting all season long!
16. This fancy chocolate-covered sandwich cookie sampler that will make her feel like royalty.
These are not your mama's Oreos! Indulge her sweet tooth this holiday season with a chocolate-covered sandwich cookie sampler from Sugar Plum Chocolates. Their signature sampler features nine different chocolate-covered sandwich cookies, including each of their renowned milk, dark, and white chocolate flavor profiles.
17. A pack of handmade bath bombs that smell like actual heaven.
Every girl loves a good relaxing soak in the tub. Help her practice self-care this Christmas season with the help of Life Around 2 Angels.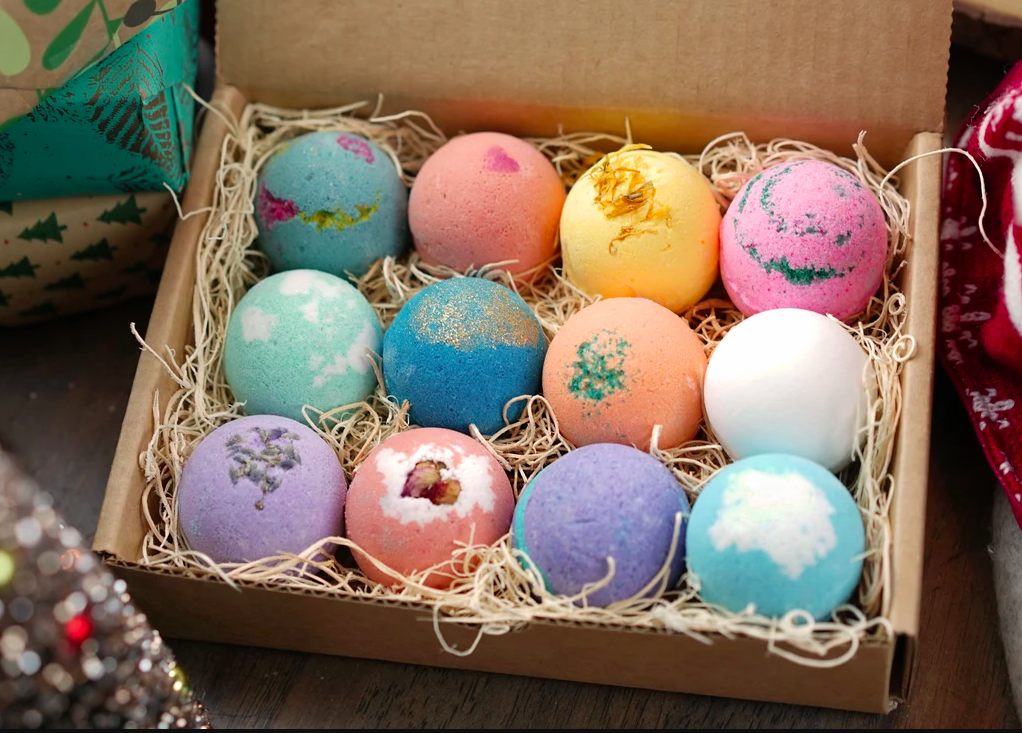 With over 4,000 customer reviews, these handmade bath bombs are #1 on the Amazon gift list for ALL the right reason. They contain all-natural ingredients including Shea Butter, Cocoa Butter, Olive oil, Coconut Oil, Epson Salt and Kaoling clay that are gentle for all skin types and easily absorbed to leave skin silky soft.
And best of all you guys, they SMELL WONDERFUL. Each little bath bomb is like an explosion of fragrance that you'll never want to end!
18. This beautifully crafted antibacterial cutting board.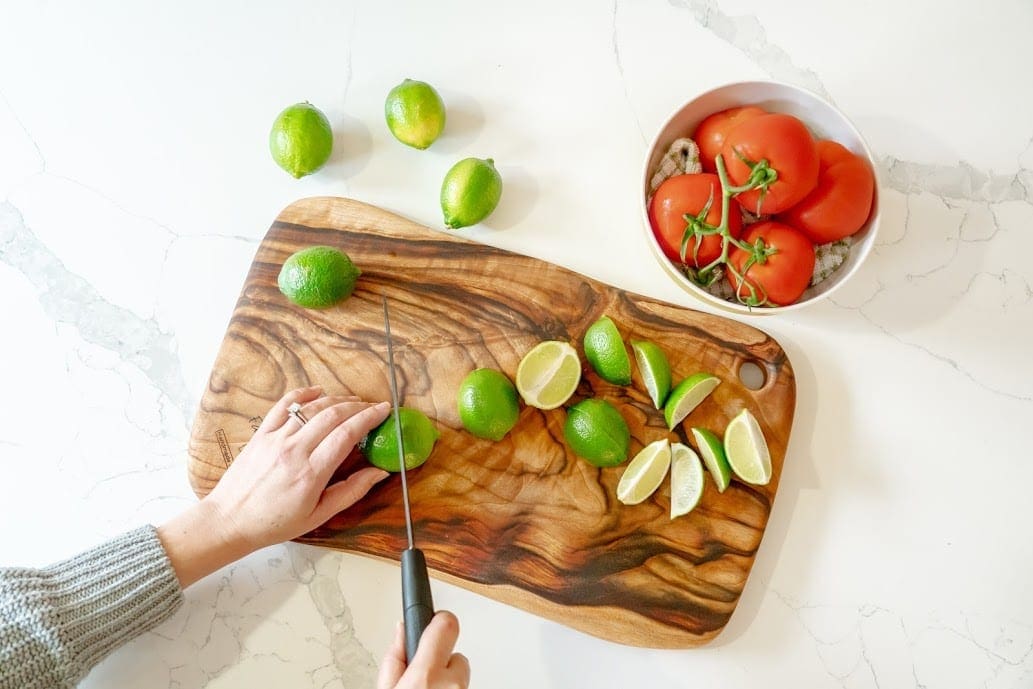 Perfect for the woman who loves to entertain from the kitchen, Fab Slabs is the world's most hygienic cutting board!
Traditional cutting boards can be a breeding ground for bacteria! Fab Slabs makes these beautiful, richly toned cutting boards and grazing platters that are crafted from sustainable Australian Camphor Laurel trees, a type of timber that is naturally and permanently antibacterial — 99.9%!  Great for the planet and an even better Holiday gift!
19. A digital faceless family portrait.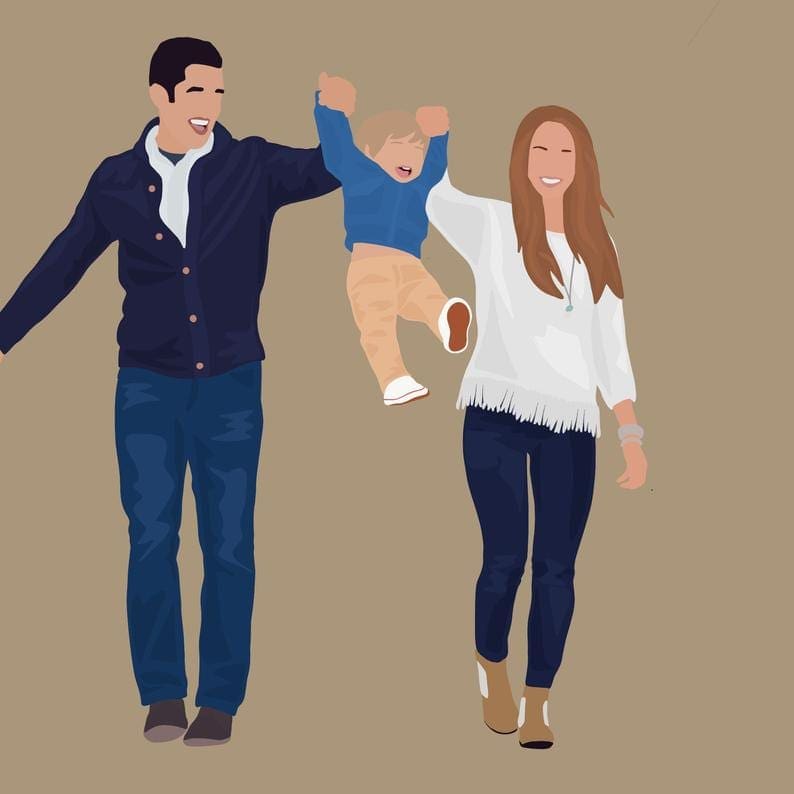 Every gal loves a personal touch! Turn any photo into a trendy work of art and give her the gift of a moment paused in time. These custom digital portraits feature only minimal facial features and have become ALL the rage in 2020!
20. A subscription box so it can feel like Christmas morning in her mailbox every single month!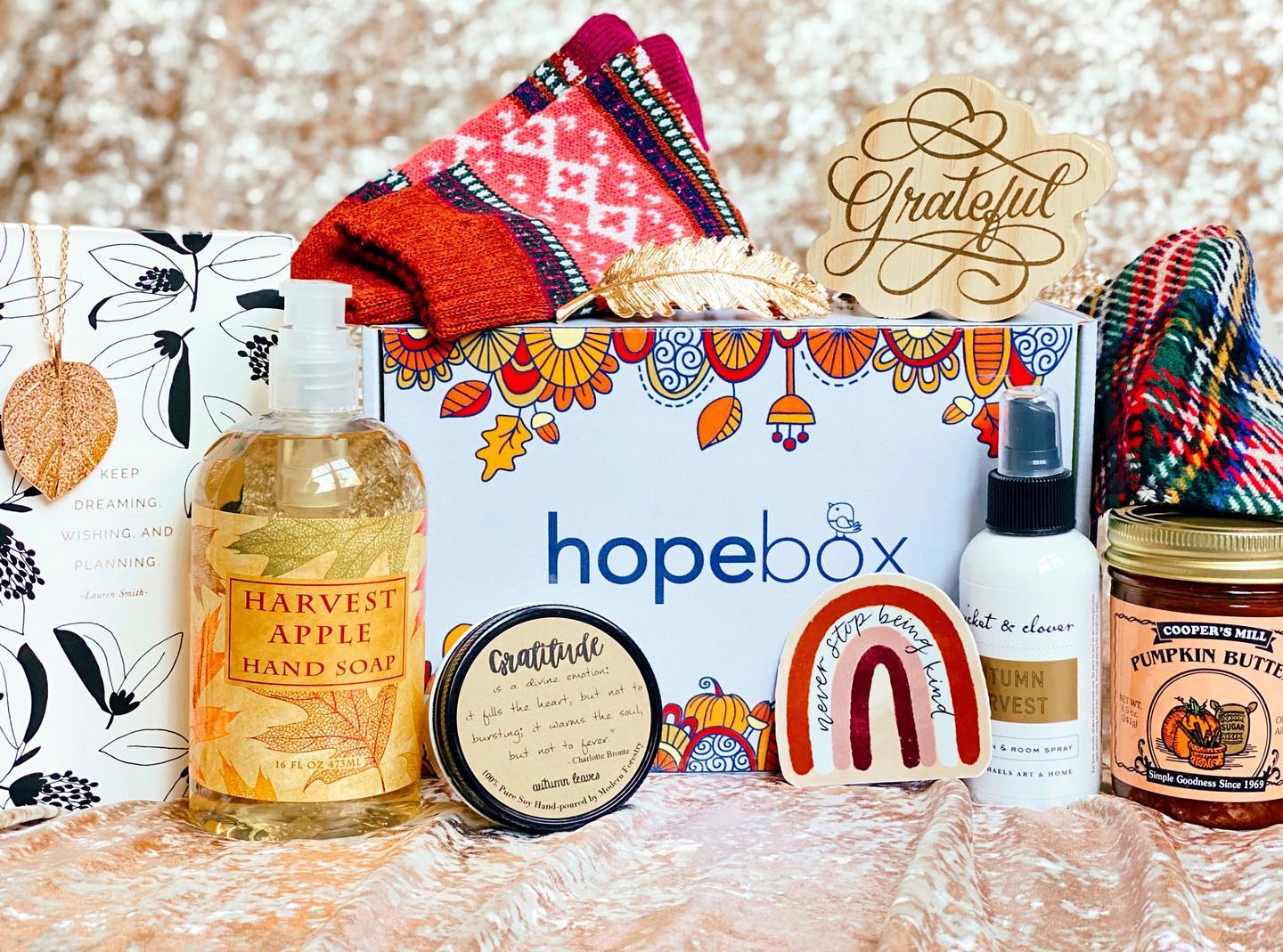 Give her the gift that keeps on giving month after month, with a subscription box tailored perfectly for her. Cratejoy features the most exciting gifts and subscriptions in the world, conveniently all in one place. With hundreds of options to choose from, you're sure to brighten her holiday and her year with a subscription box made just for her!
21. This cute personalized tote that features all of her favorite things.
If you're a fan of the Bobby Bones Show on iHeart Radio, then you know all about Amy's 4 Things Tote from The Shop Forward.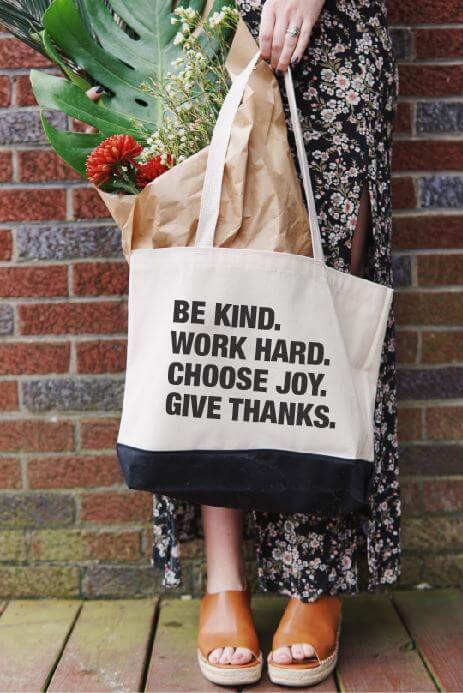 Every girl loves a good tote, and this one in particular helps two great causes: not only does it hold all of her stuff, but proceeds go toward growing and developing an orphanage in Haiti. Read more about the project on their website, and order your mama a tote with her 4 favorite things today!
22. A minimalistic watch that will perfectly compliment every outfit in her closet.
She's the keeper of everyone else's time and schedules. This Christmas, give mom the gift of Nordgreen.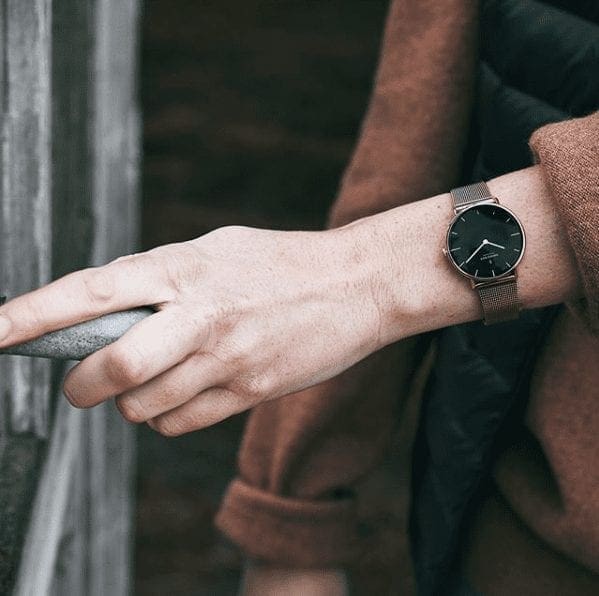 These beautifully minimalistic watches are handcrafted by two Danes on a mission to deliver true Scandinavian design and lifestyle to everyone. Whether she's a leather watch kind of gal, or she prefers a metal mesh band, these little time-keepers are sure to take her breath away.
23. This Friends T-shirt because we'd all rather be living our 90's glory days right about now.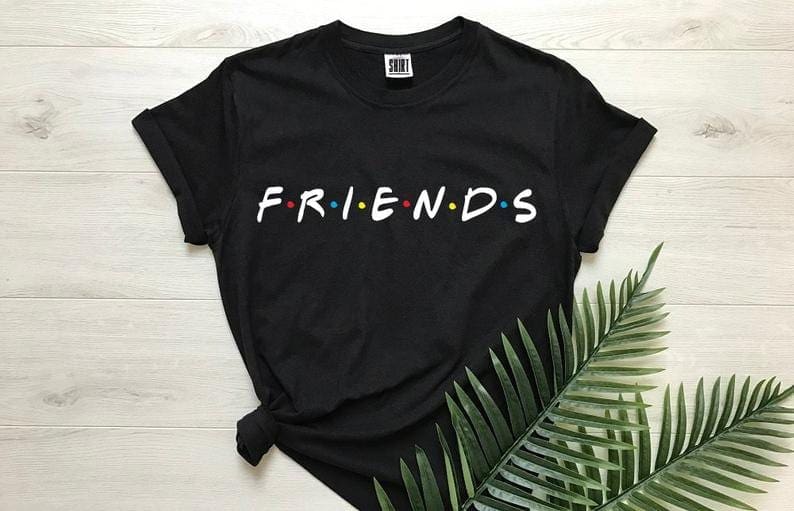 They took it off of Netflix at the start of 2020—We should have known then that it would be all downhill from there. Whether she's a Rachel, a Monica, or a Phoebe, let her embrace the "good old days" in this trendy graphic tee.
24. A set of beautifully minimalistic jars and bottles to reset and renew the spaces in her home in 2021.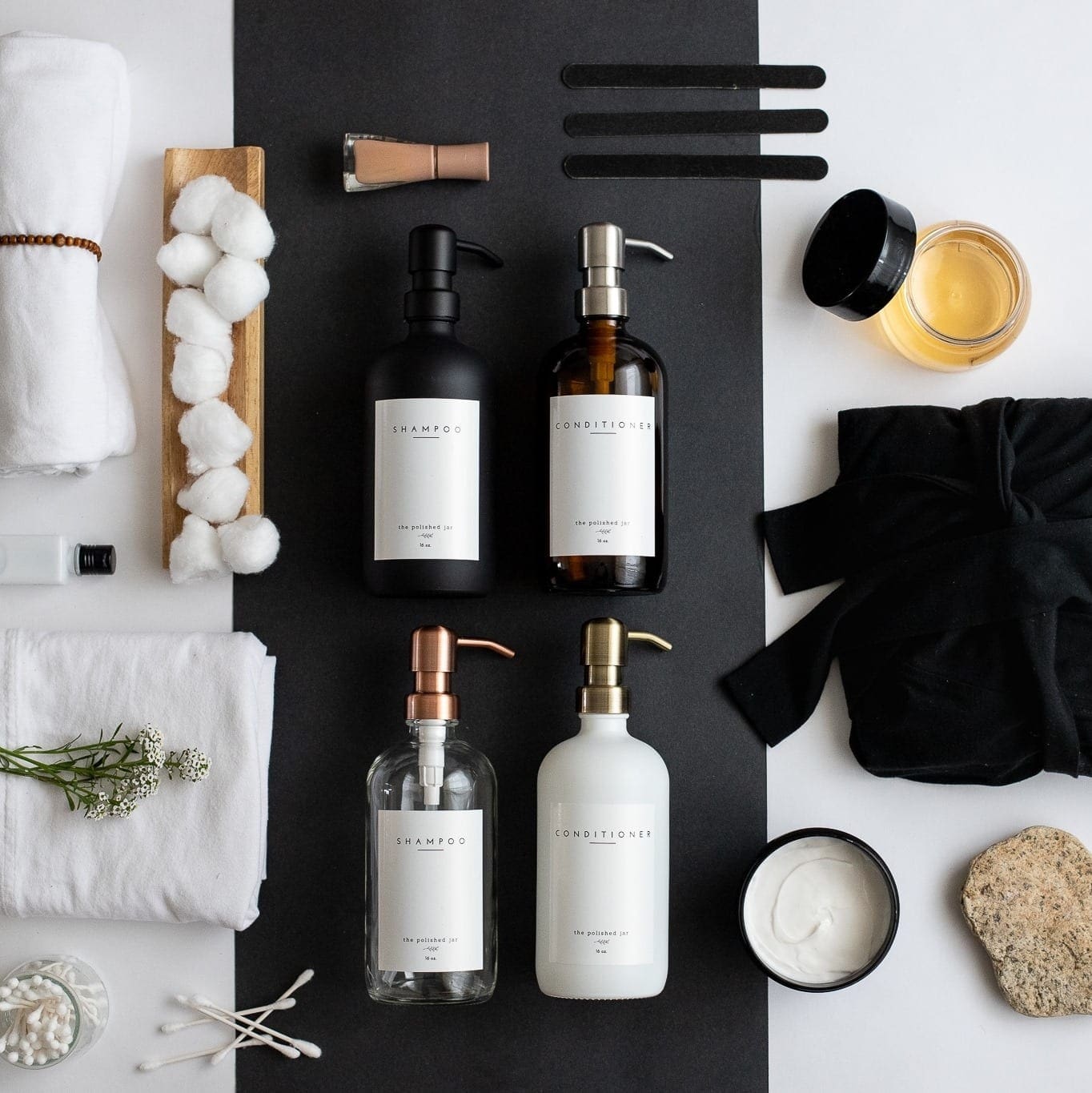 Nothing kicks off the new year like some new minimalistic decor! The Polished Jar offers beautiful ceramic jars that complement the rooms in your home. She'll love filling them up with her favorite soap, lotions, and cleaners for a modern boutique look All jars come with waterproof labels. Mix and match your bottle, pump, and label to create the right look for every room in your home.
25. A special delivery from

GourmetGiftBaskets.com

, because she deserves her own stash of treats.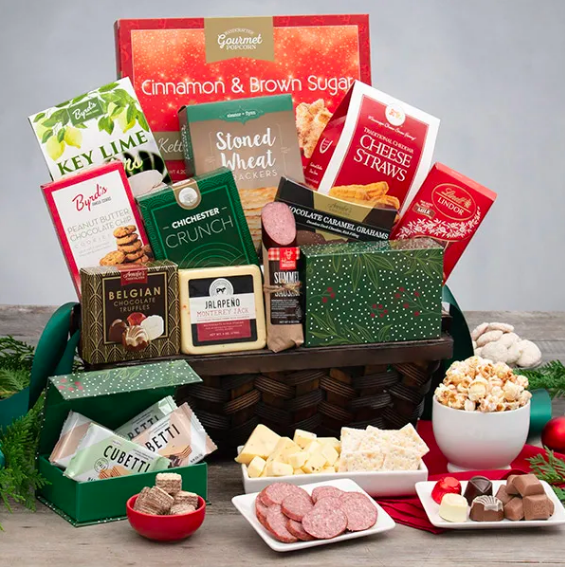 Give her the gift of gourmet this Christmas, with an array of tasty treats from GourmetGiftBaskets.com! With dozens of gift baskets to choose from, you're sure to find the perfect combination of special treats for every gal on your list. Check out our personal favorites, like the Christmas Gift Basket Deluxe, or the Winter Wonderland Holiday Gift Basket.