December has arrived and the holiday season is in full swing! And while Christmas will definitely look different in 2020, there's never been a better time to brighten someone's year with the perfect gift.
We've scrounged the internet for this year's most uniquely personal buys for every mom, sister, and gal pal on your Christmas list. Check out our 2020 Holiday Gift Guide for Her, and together we can redeem a little bit of this dumpster fire of a year.
1. A customized tote bag so she can carry ALL of the things in style.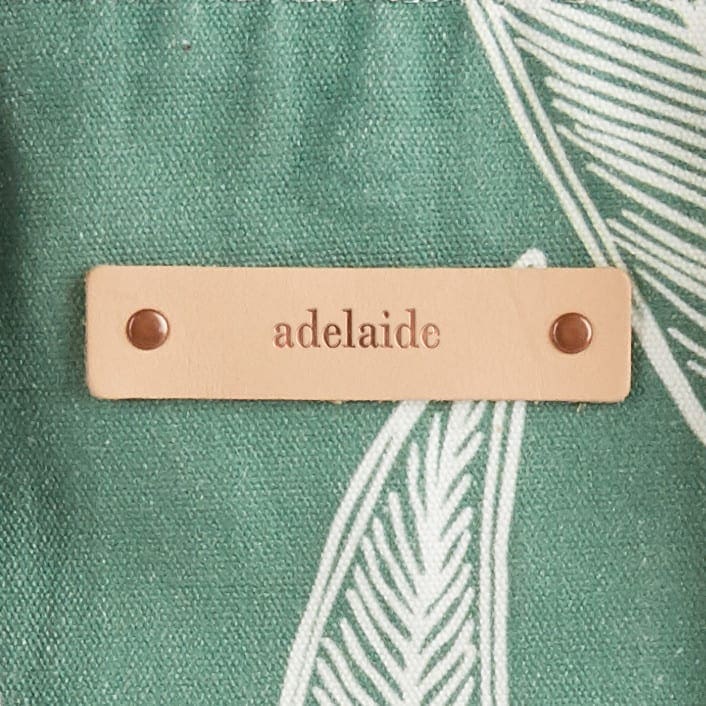 Minted, our favorite aesthetic ambassadors for all things stationary and prints, offers a full line of customizable tote bags that are right up every girl's alley. This snap tote combines beautiful design with functionality. Made from 100% durable cotton, this tote bag is perfect for every gal on the go, and features butter-soft leather straps for a luxurious and modern finish.
2. A comfortable pair of moccasins so she can stay cozy all winter long.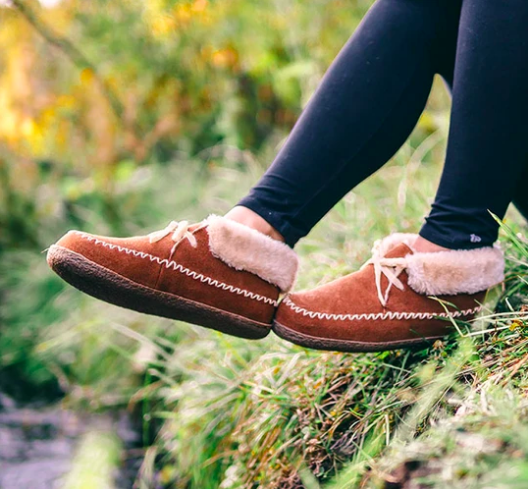 Nothing says "Merry Christmas" like a pair of comfy slippers. The Women's Edie by Staheekum features plush lining, a memory foam foot-bed, cow suede, and cozy shearling that will have her looking stylish and feeling good wherever she goes this holiday season.
3. This cruelty-free, vegan nail polish that comes in every shade she could possibly imagine!
Every gal loves to have a shiny new color on her nails. This Christmas, look no further than ella+mila for every woman on your list. Quickly becoming one of the most sought-after nail polishes on the planet, ella+mila is a cruelty-free, vegan nail polish line that offers over 140 color shades to date!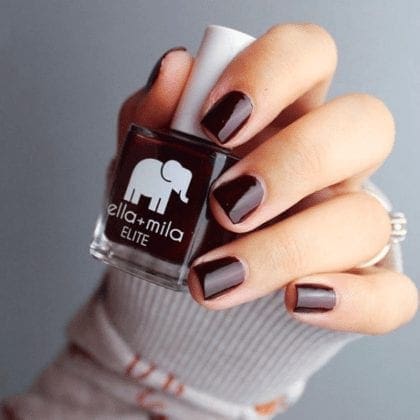 In addition to being chip-resistant, quick-dry and high-shine, ella+mila nail colors are classified as a seven chemical-free product.
They also offer a full line of eyeshadows, liquid lip sticks, body scrubs and creams so she can feel pampered at home every day of the week! Grab her ella+mila polish online or at your nearest Target or Ulta Beauty.
4. A new jacket to keep her warm on all of her adventures next year.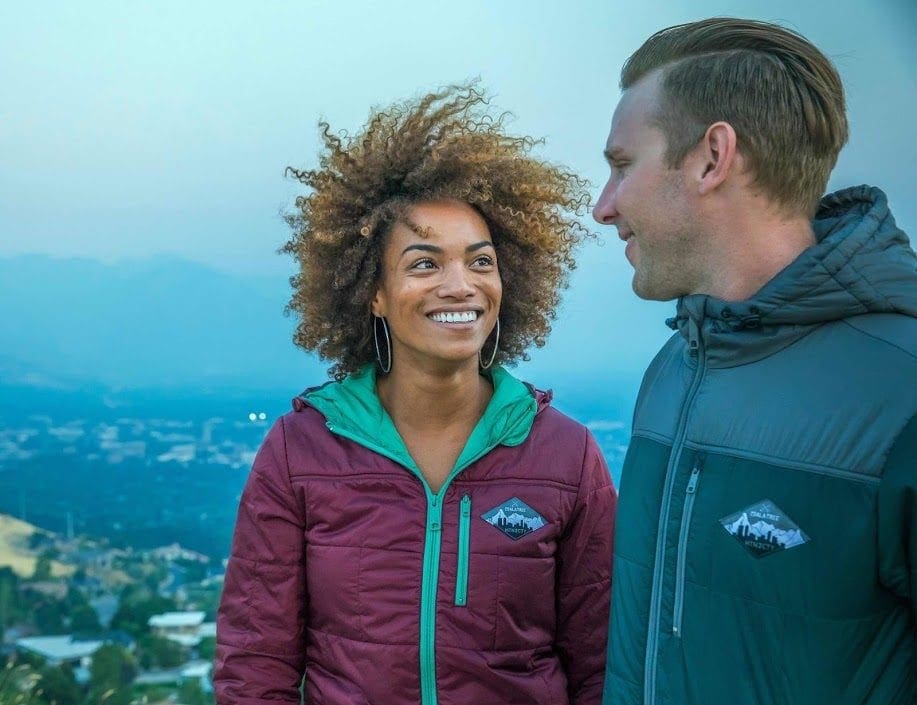 The Coalatree Camper Hooded Jacket is the perfect layer for all of her travel and outdoor adventures! This jacket has long-lasting insulation that keeps its warmth even when wet, six pockets for gloves, headphones, passports, and more. Most importantly, it's packable with an internal stuff pocket that instantly turns the jacket into an on-the-go travel pillow.
5. The perfect pair of chelsea rain boots to keep her feet dry.
Give her the gift of dry feet and stylish functionality with a pair of booties from Chooka. Designed by women for women, their hard rubber inner-sole board and steel shank in every boot provides the ultimate support so she can tackle everything 2021 throws her way.
6. A killer devotional to kick off 2021 the right way.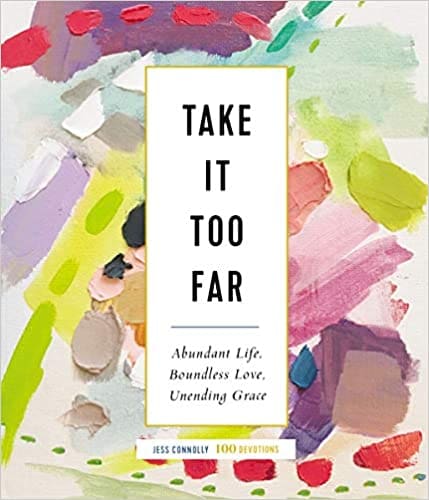 When it comes to women empowering women with Truth and authority, look no further than Jess Connolly. This life-speaker is a force to be reckoned with, and her words are a gift of life and Truth for anyone who reads them. Her latest devotional, "Take It Too Far," is a 100-day message that challenges women to go deeper with Jesus—to discover abundant life, boundless love and unending grace.
7. A stylish bracelet key ring that will make multi-tasking forever easier.
Bangle & Babe is the holiday gift she never knew she needed. These stylish bangle key rings put an end to the frustrating parking lot fumble of digging for your keys.
Available in a variety of colors and styles, these wrist-worn key rings are designed to easily slip onto her wrist, while still being flexible enough to fit into her pocket or bag.
8. This cult-favorite line of hot styling tools for her best hair yet.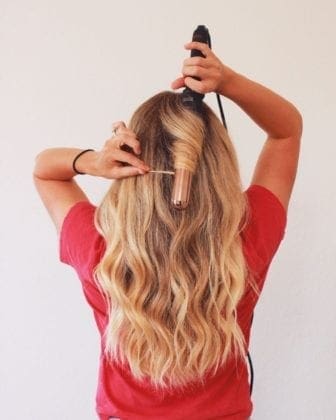 Give her the gift of beautiful hair this Christmas. Bombay Hair tools make it easier than ever to master salon-style hair from the comfort of your own home. Made from various precious metals and equipped for long-lasting performance, Bombay Hair offers a variety of curling wands, curling irons, flat irons and styling kits. In addition to hair tools, Bombay has a huge selection of clip-in hair extensions. The hair is thick from root-to-tip and there is no silicone used on the hair, so the extensions can be used with all of her favorite Bombay Hair hot styling tools.
Help her stay looking her best all year long with a holiday gift from Bombay Hair.
9. An explorer's gift box to make up for all of the travel she didn't get to do this year.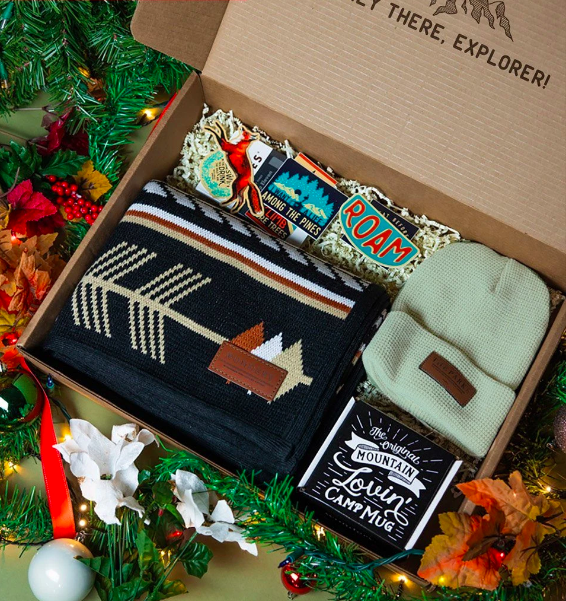 Need a gift for the adventurous gal in your life this holiday season? Look no further than Wondery. This sustainable outdoor lifestyle brand is dedicated to the creation of a women's outdoor community through uniquely stylish wanderlust apparel for the woman who loves adventure. The Explorer's Gift Box comes with a Mountain Lovin' Mug, a sticker pack, an official parks beanie, a National Parks field notes journal, and an explorer's wraparound blanket.
Check out this month's box and all of Wondery's beautifully designed offerings at their website.
10. A Christmas wreath that will take her breath away.
Give her the gift of Christmas cheer this year with a handmade premium holiday wreath from Lynch Creek Farm. For a season when shopping trips are limited, this farm-to-home brand delivers beautifully crafted holiday wreaths right to her door. Their sustainable business approach ensures that no trees are cut down in the process—protecting our local forests and their fragile ecosystem.
11. This unbelievably soft sheet set that will keep her warm and cozy throughout the winter months.
Give her the gift of a good night's sleep with the help of PeachSkinSheets! These sheets are some of the the best on the market because they are made of a high-performance  SMART fabric that helps warm sleepers stay cool and cool sleepers stay cozy. You don't have to compromise softness for dryness.
PeachSkinSheets have a luxurious 1500 thread count level of softness thanks to the brushed peachskin finish on both sides, so they're extraordinarily soft no matter what side touches your skin.
12. A Cozy Sherpa that gives "sweater weather" a whole new meaning.
Nothing says warm and cozy like a gal wrapped in sherpa. This quarter-zip sherpa pullover from Merokeety is the Holiday gift she'll never want to take off. Made from soft, fuzzy materials, it's sure to become her go-to piece of clothing during the cold winter months.