Summer is here, and along with warmer temperatures, salty beach vibes, and longer days, many parents across the U.S. are looking for the perfect summer baby names to welcome a new bundle of joy!
According to birth rate data from the Centers for Disease Control and Prevention, the most popular birth months in the United States tend to be July through October, with August and September being the most birthday-packed months of the year.
As more and more parents plan for warm weather and a new addition, Nameberry, the world's largest resource for baby names, has delivered a list of this summer's hottest names for every new babe on the block.
Whether you're a fan of the classics, like Rose and Leo, or you're looking to name your summer baby after the sights and sounds of the warm-weather months, Nameberry's full list of Summer Baby Names is sure to have something for everyone.
Here are 25 of our favorite Summer Baby Names for 2021
1. Leo
Meaning "lion," in latin, Leo is the astrological sign for July and August babies.
2. Kai
Most commonly known in the US as the Hawaiian derivative of "sea."
3. Iris
Greek for "rainbow," Iris was considered a symbol of power and majesty in ancient times. The flower's tree petal segments represented faith, wisdom, and valor.
4. August
Popular among celebrities and everyday people alike, August is arguably the hottest summer baby name of 2021. Though traditionally used for boys, August is rapidly finding favor as a girls' name as well.
5. Rose
A reminder of the lush blooms of the season.
6. Cyrus
Persian for "sun."
7. Poppy
A spunky twist on classic floral names. Poppy was among the top 500 baby names for 2019.
8. Ruby
The birthstone for July babies in the U.S., Ruby is a sweet and sassy combo for any summer baby.
9. Ari
A popular boy name, Ari is Hebrew for "lion of God."
10. Daisy
An energetic baby girl name for the season, Daisy is derived from the phrase, "day's eye," because it opens its petals at daybreak.
11. Dylan
A modern classic, Dylan—when used for a boy—means "son of the sea."
12. June
Sweet and old fashioned, June is making a comeback as a modern name for girls—particularly those born during the summer months.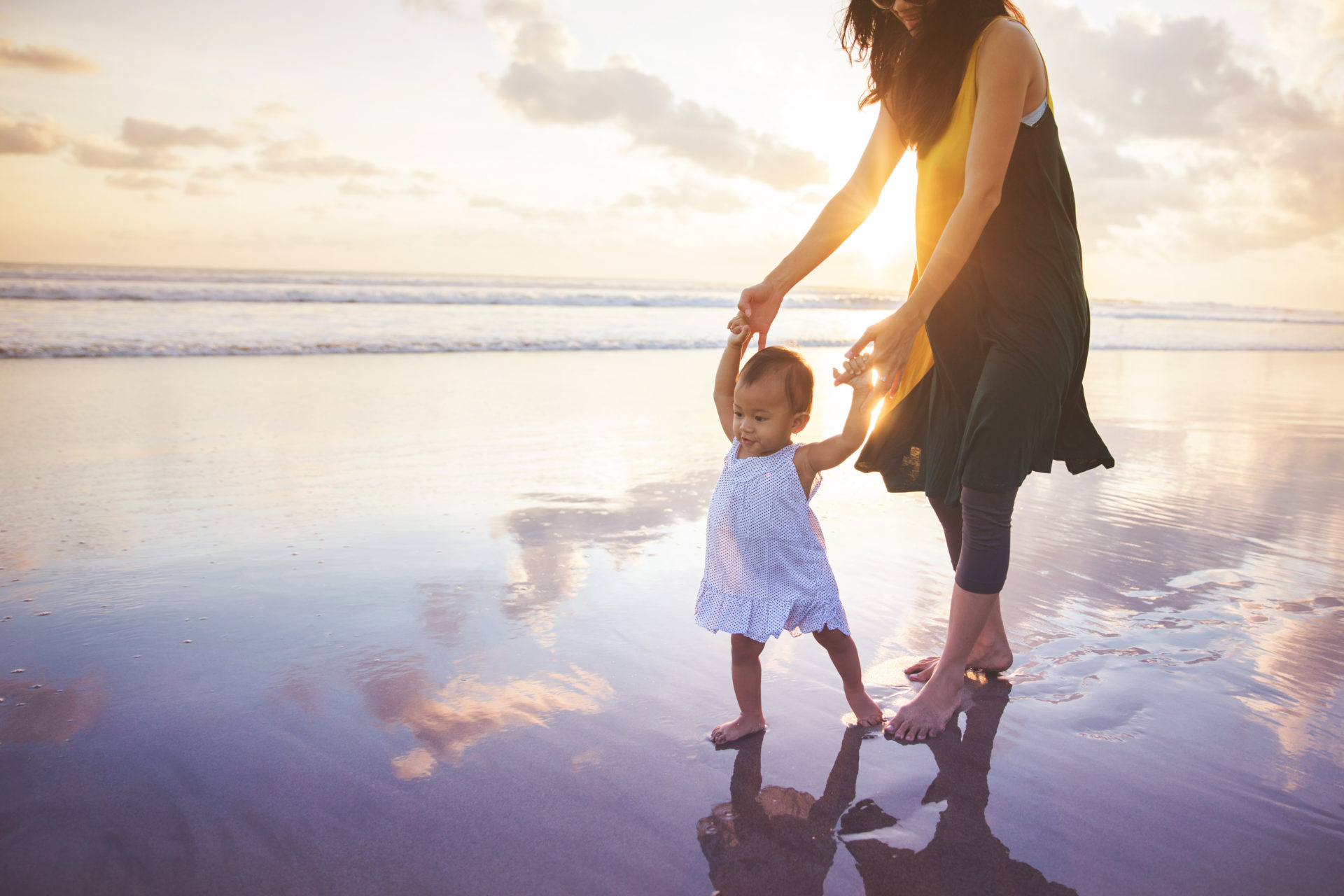 13. Pearl
The birthstone for the month of June, Pearl is a fresh take on a timeless classic.
14. Lily
A classic floral name with a nod to the summer months.
15. Lake
A unisex name symbolic of summer's best adventures.
16. Rosalie
A French variation for "Rose," Rosalie gives new meaning to this mid-century favorite.
17. Coral
A jewel name from the ocean is a reminder of summer beach vibes for life.
18. Junia
This name, a feminine variation of Junius, literally means "born in June."
19. Savannah
Spanish for "flat tropical grassland," Savannah has deep southern roots and ranks among the top girls' names starting with S.
20. Summer
The "obvious" choice for any summer baby.
21. River
Most popular among boys, the name River has seen new life among baby girls in 2021.
22. Suvi
Finnish for summer, this cute and unique baby girl name is fresh like the season.
23. Liberty
A clear choice for the patriotic parents, Liberty is the perfect name for summer babies born amid Independence Day celebrations.
24. Sunny
Traditionally a girls' nickname, the spelling Sonny works for boys too.
25. Sky
A nature-inspired summer baby name that works for both boys and girls.