Oh, baby! Summer has arrived! And with the most popular birth months being August and September, we're gearing up for what's sure to be a baby boom very soon! Whether you're a first-time mom, or a seasoned child wrangler, you know how hard it can be to sift through all of the baby registry must haves. We've taken the guesswork out of nesting with our latest roundup of this summer's hottest baby products.
21 Must-Have Baby Products for Your Summer Baby Registry
There's no such thing as holding a baby too much. But let's be honest, mama needs her hands from time to time! The next best thing to being held in your arms is The Snuggle Me Organic Lounger.
This unique lounging pad is designed to hug your baby's full body when an extra set of arms aren't around to take over. The snuggling sensation is highly effective at calming and comforting your baby when you need extra support.
With summer comes travel, outdoor activities, and lots of on-the-go plans. Take baby with you wherever you go with Chicco's SideKick® Plus 3-in-1 Hip Seat Carrier. Designed for babies and toddlers alike, this two-piece system offers a variety of healthy sitting positions for convenient and comfortable carrying for both mom and baby.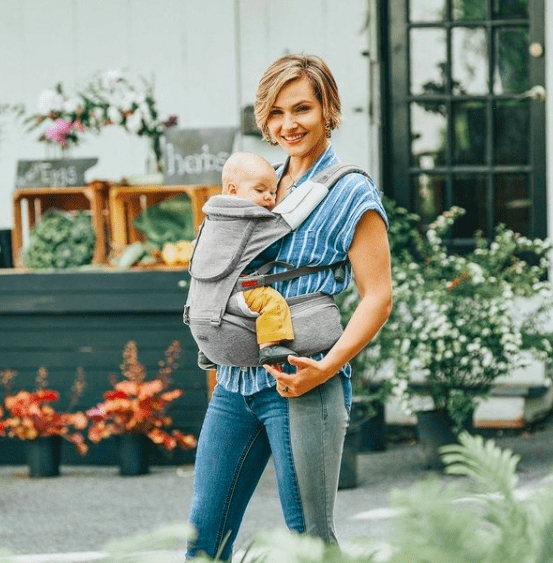 The infant carrier features an ergonomic design for hands-free bonding with baby. As your baby grows, secure the hip seat to the infant carrier for added support and weight distribution. Then, when the time comes, use the hip seat on its own to comfortably carry your growing toddler.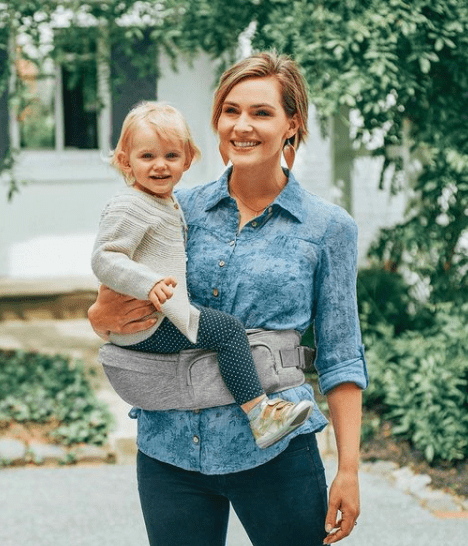 Thanks to its multi-functional design, the SideKick® Plus 3-in-1 Hip Seat Carrier can be used independently as an infant carrier and hip seat so two caregivers can each carry a child, providing convenient, extended use for growing families.
Did you know that choking is the country's 4th leading cause of accidental death? In the US alone, one child dies every five days from choking. If there's one product you absolutely MUST HAVE on your baby registry and in your home this summer and beyond, it's the LifeVac.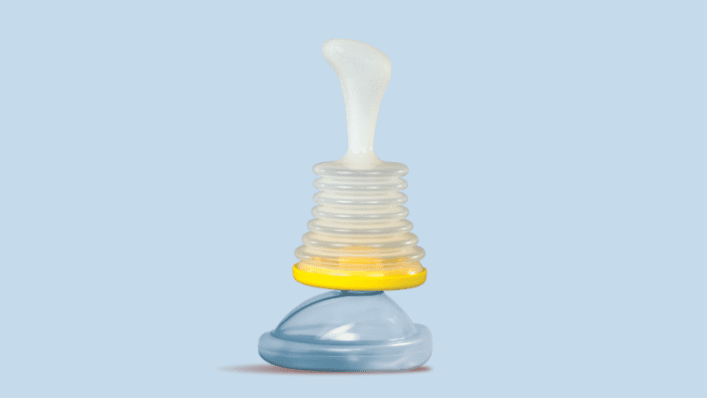 This patented choking first aid device for children and adults has saved hundreds of lives (and counting). LifeVac is the portable, reusable apparatus is non-invasive, and can make all the difference in a choking emergency.
Mommin' takes sweat and milk, which means you'll need a comfortable bra to get all the jobs done. Introducing Sweat + Milk, the stylish, comfortable, and wireless nursing bras with a patent-pending 3-in-1 design for efficient, one-handed nursing and pumping.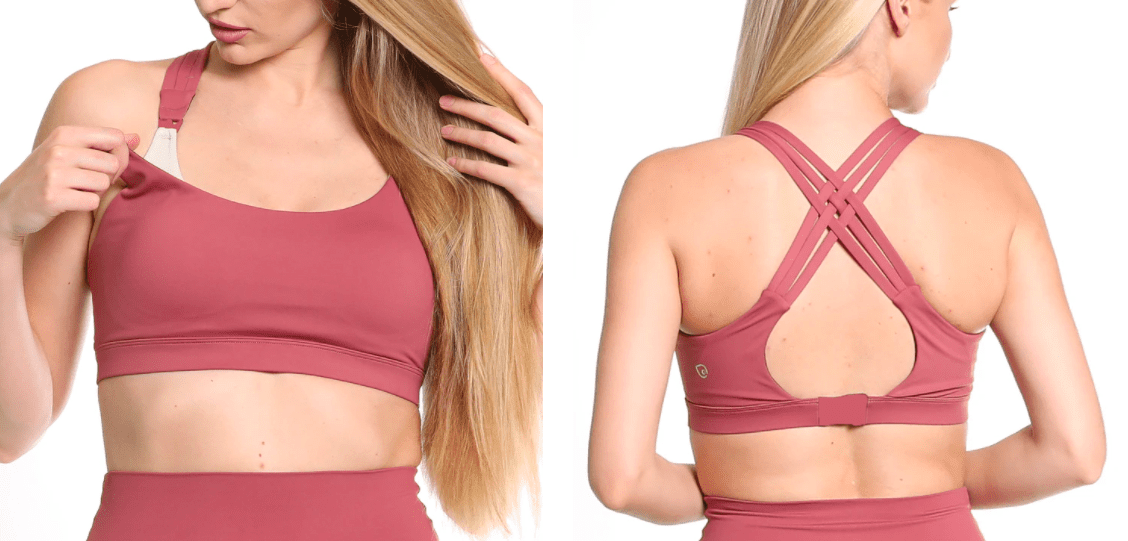 Designed for the everyday mom, these little gems are nursing friendly while being providing necessary support during low and high-impact workouts.
Diaper bags have come a long way from the boxy, bottle carrying days of our youth. Treat yourself to luxury and style with the Monaco Bag from Luli Bebé.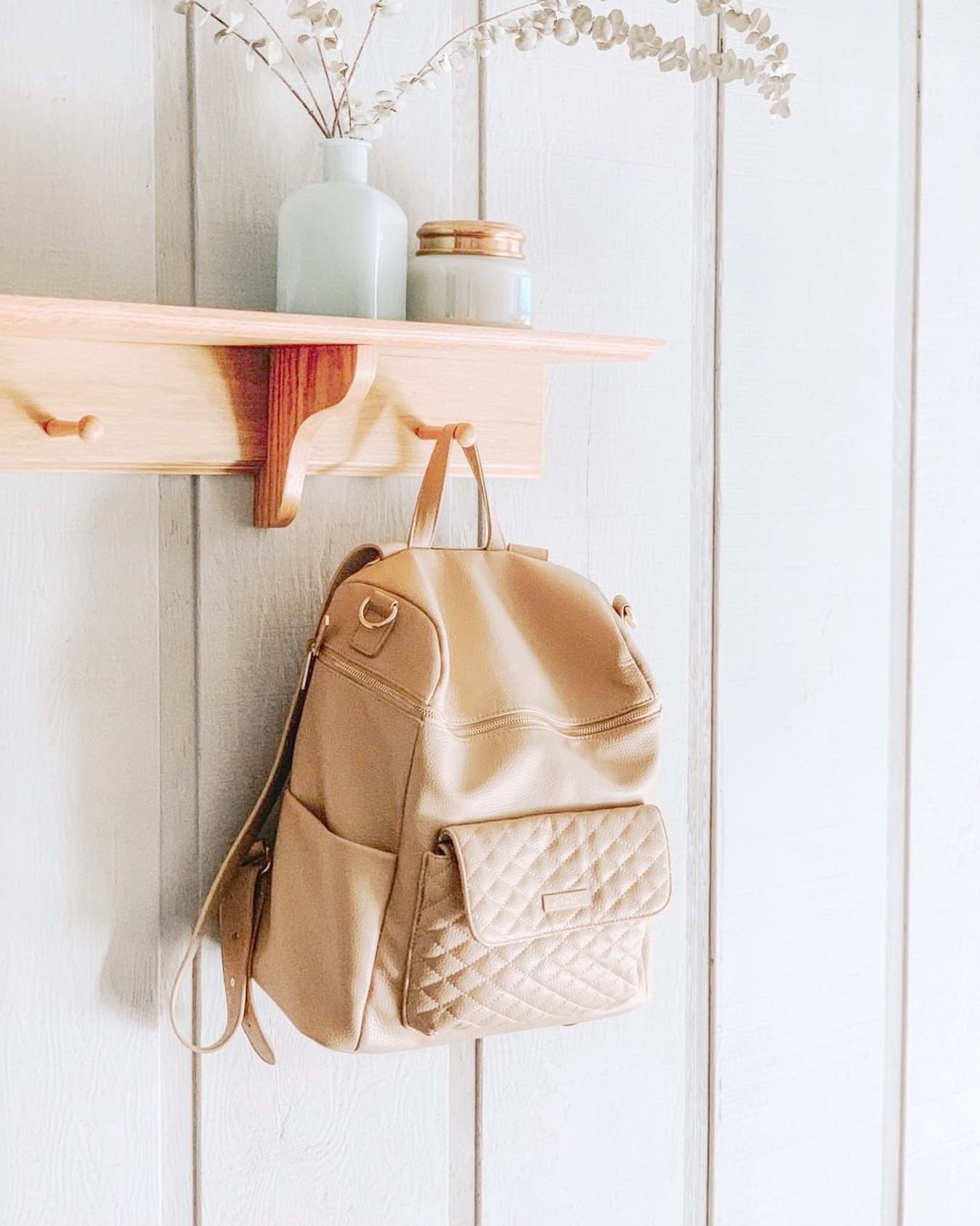 Available in two sizes—Monaco and Petit Monaco—the soft vegan faux leather texture is gorgeous and easy to care for. Worn as a backpack or a shoulder/crossbody bag, with clips provided to attach to it to a stroller, this beautiful and versatile diaper bag is begging to be on your baby registry.
Give baby a safe, snug and cozy environment on day one with Soothe Swaddle Wraps from KeaBabies.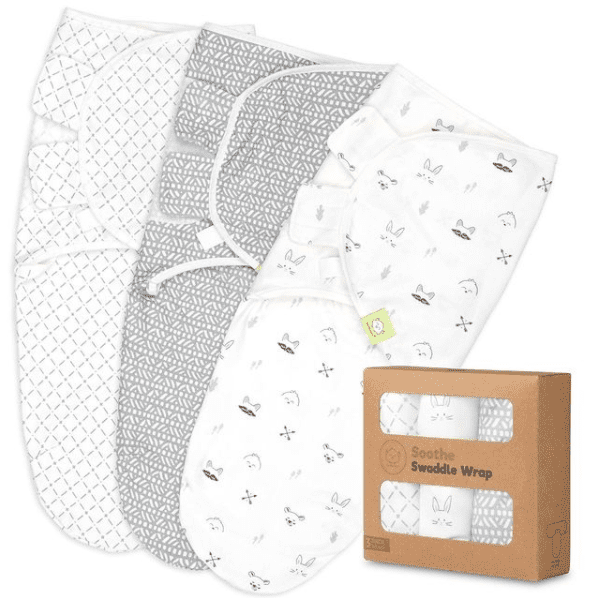 Designed to mimic the womb, the Soothe Swaddle Wraps keeps baby's arms securely inside the waddle blanket, allowing them to sleep for longer periods at a time. Unlike other swaddles, these wraps won't stretch out, thanks to KeaBabies' FabTech 2-way stretch fabric technology.
Make the most out of your baby registry this summer with the only carseat you'll ever need from day one to year 10. The Fit4® Adapt 4-In-1 Convertible Car Seat from Chicco is a must-have for every new parent, because it's designed to grow with baby from birth to big kid correctly and comfortably.

The 4-Stage FitKit™ System makes it easy to secure your child in every age and stage through multi-staged construction and easy-to-remove, breathable mesh layers. Combined with a 10-position Easy-Extend Headrest System, Fit4® Adapt offers room to grow through each unique stage, all the way up to 57″ tall.
Whether you're headed to the beach or taking a stroll downtown, WonderFold Wagon is the summer must-have you will not want to live without.
Available in a two-seater or a four-seater this multi-functional wagon can hold up to four kids — plus the diaper bag, towels, toys and anything else you need for a fun day at the park, zoo or beach! Getting your precious cargo from place to place has never been easier!
WonderFold Wagon keeps your kiddos safe in a 5-point harness, and comfortable with a sun-blocking canopy, bench and extra side pockets to hold smaller items. With a variety of colors to choose from, WonderFold holds up to 300 pounds, and can easily be collapsed to fit in the trunk of most cars.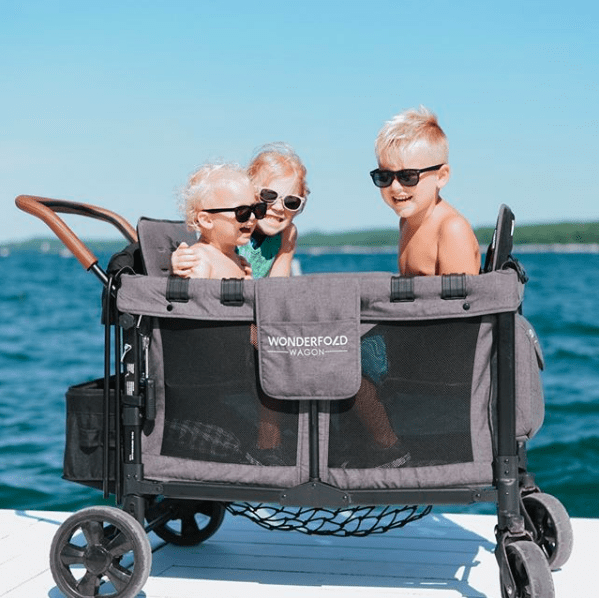 With its all terrain tires, easy to maneuver capabilities, and never-ending functions, WonderFold Wagon is the only thing you need to make this summer your best one yet!
With summer heat comes harsh summer sun. Keep your family protected from harmful rays with Zoey Naturals SPF 30 Mineral Sunscreen.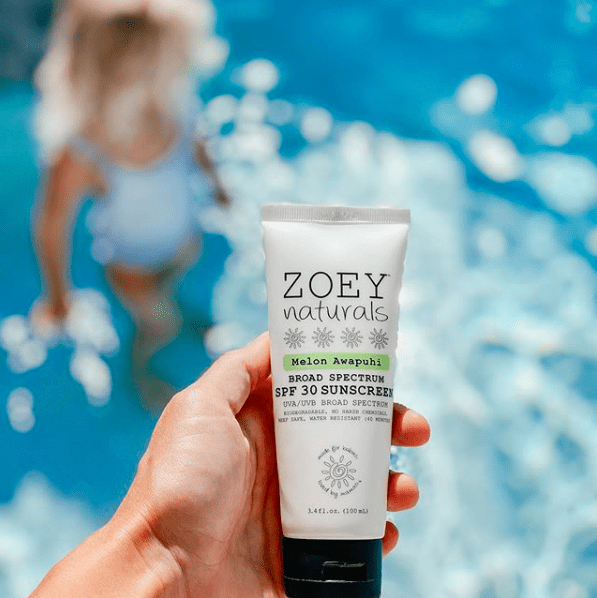 Infused with nutrients to keep your baby's skin nourished while in the sun, Zoey Naturals is formulated for babies and loved by mamas all over the world.
Check out their full line of affordable washes, lotions, hand sanitizers, and gift sets, and give yourself peace of mind when it comes to the products you're putting on baby's skin with Zoey Naturals.
Summer travel and busy schedules are no match for the Go With Me Slumber portable rocking bassinet from Baby Delight! Designed for portability and small spaces the Go With Me Slumber Deluxe features mesh walls for visibility and breathability, allowing babies (up to 20 pounds or 5 months) to sleep safety and comfortably in any room of any house.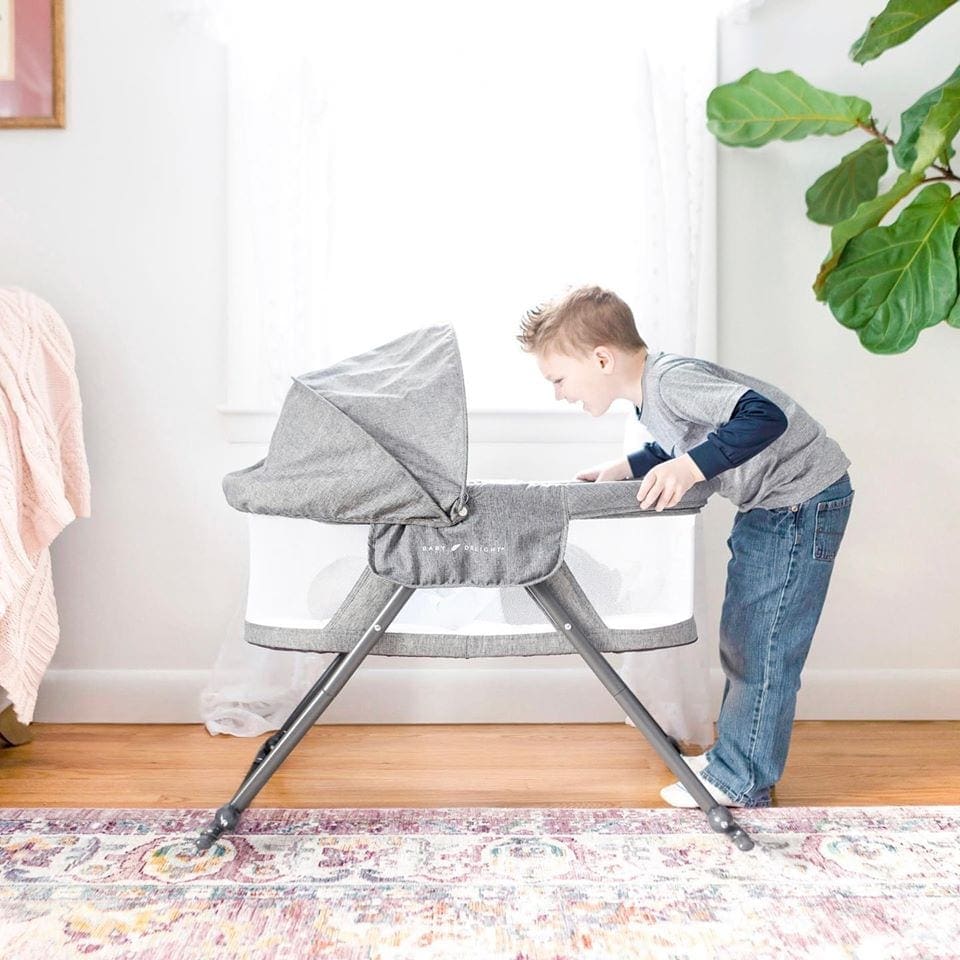 The optional canopy and netting add design features for any situation – both indoors or out, and the Bassinet can be manually rocked or locked into a stationary position. The Slumber conveniently folds up in seconds and can be put into the included carry bag for travel or storing.
Choosing between glass or plastic? Now you don't have to! Chicco's Duo Hybrid bottle is the game-changing innovation offers the purity of glass and strength of plastic in one bottle with none of the downsides.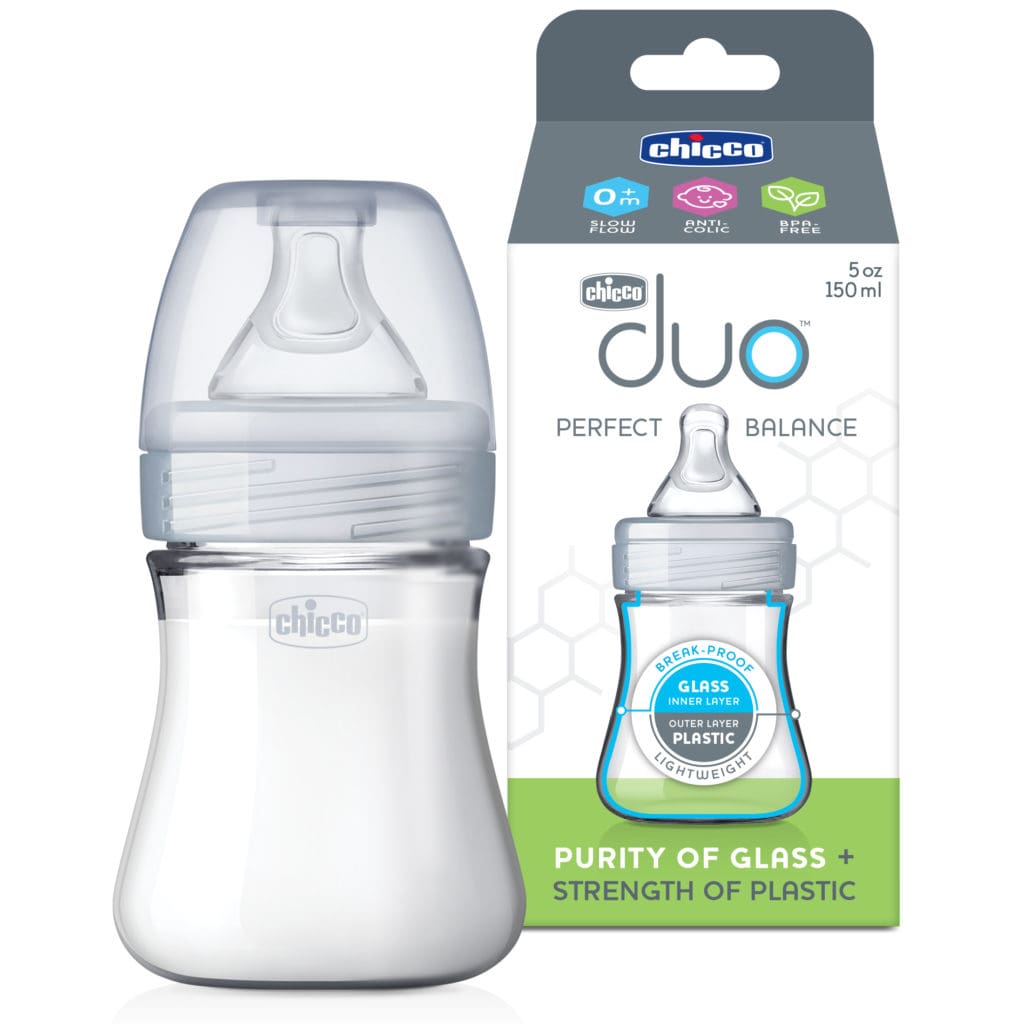 The first ever Duo bottle's revolutionary technology shields milk from plastic with a glass inner layer, and protects glass from cracking with its lightweight plastic outer layer. Duo also features an anti-colic valve which vents airways from the bottle nipple to increase feeding comfort.
View this post on Instagram
"Don't cry over spilled milk," said no breastfeeding mother ever. Introducing Junobie, the first ever eco-friendly and reusable breastmilk storage bag, designed with modern moms in mind.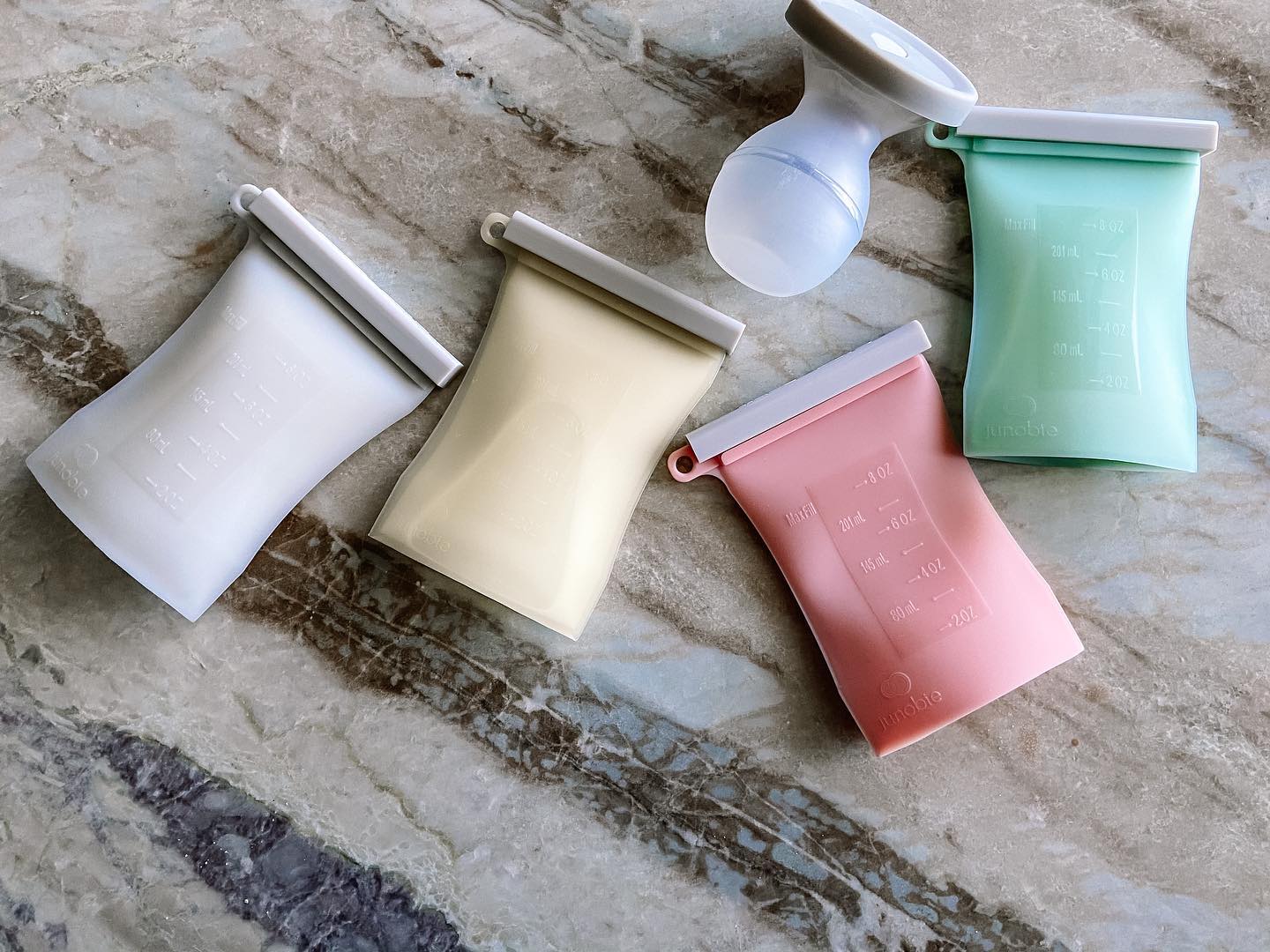 Featuring a wide opening for easy pouring and standing, Junobie's reusable breastmilk storage bags are dishwasher and freezer safe, making them the perfect resource for storing all of that liquid gold. Available in 2 or 4 packs and a variety of colors, Junobie has everything you need to safely store breastmilk.
Smaller, lighter, and significantly quieter than other double pumps, the Made for Me Double Electric Breast Pump from Tommee Tippee is a must-have for busy moms.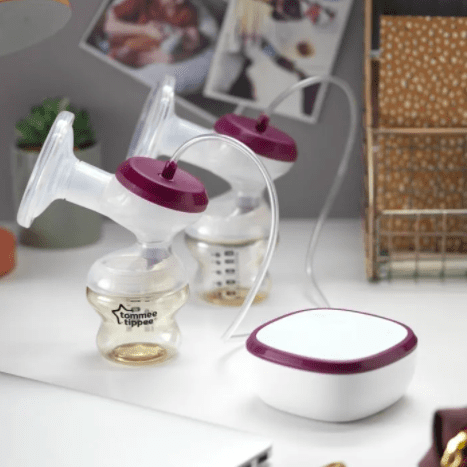 Ideal for on-the-go use, the USB-rechargeable pump lets you simply charge it up, get comfortable and pump away. Whether you're chasing littles all over this summer, or heading back to work for the first time, Tommee Tippee has you covered. The patented MassageTec cups are made of a cushioned silicone that's gentle on your breasts, so you can express comfortably, anytime, anywhere.
Summer is hard on skin. Whether you're fighting a nasty case of diaper rash, or dry, cracked pool feet, this Gypsy Cream is a game changer.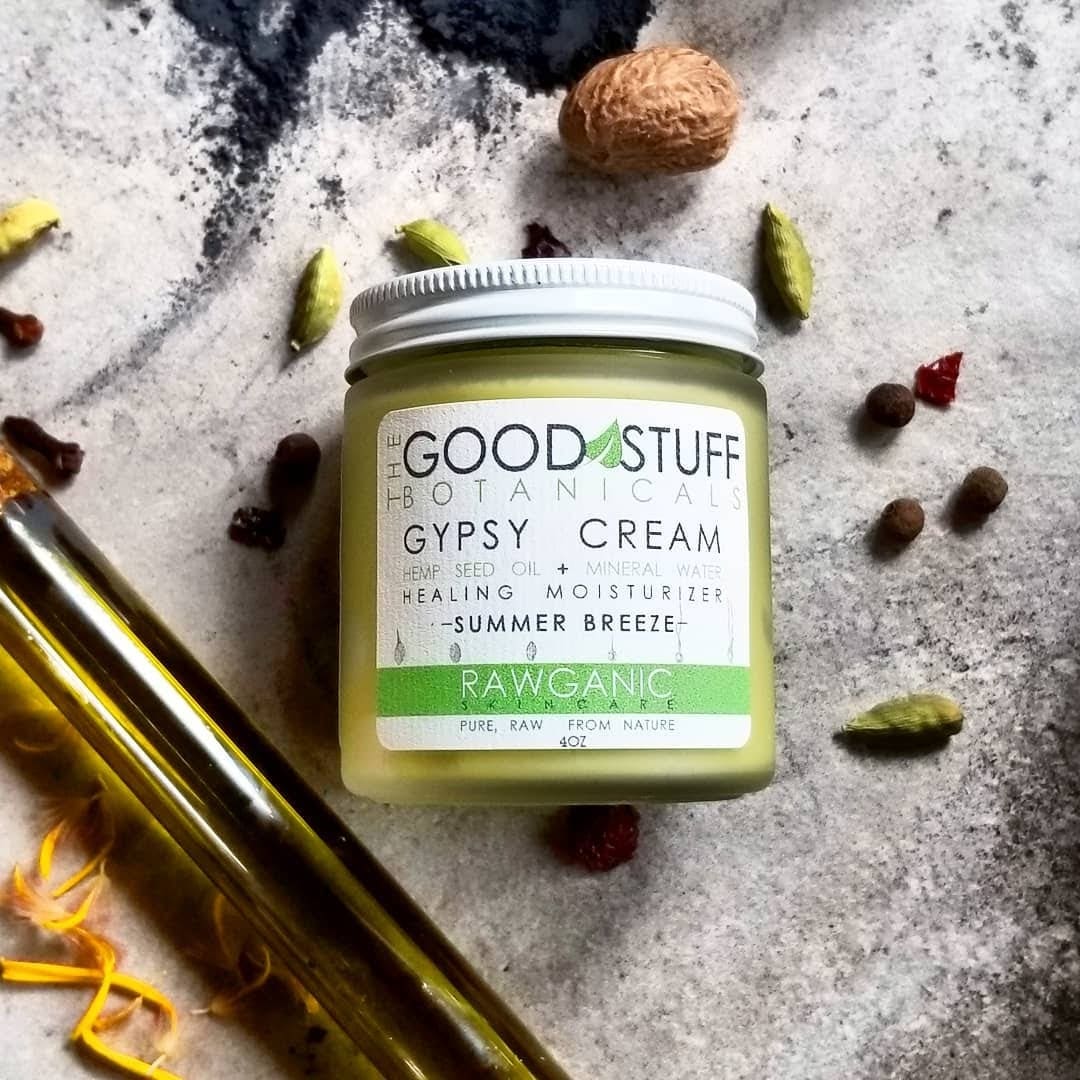 Dubbed a "magic miracle treatment", Gypsy Cream has antibacterial, anti-inflammatory, antiviral and emollient properties, and can be used to treat skin problems wherever they occur in mom and baby alike. It's so gentle and effective that hospital Neonatal Intensive Care Units are using it to replace steroids for treating diaper rash in newborns. Dermatologists and others report that it works wonders for psoriasis, eczema, dermatitis, rosacea, burns of all kinds (including sunburn), infected wounds and road rash.
It's no secret that swimwear is not generally the highlight of any woman's summer. That is—unless it's swimwear from Dippin' Daisy's!
View this post on Instagram
Co-created by lifestyle blogger Aspyn Ovard, LA made Dippin' Daisy's has a whole new line of mommy and me swimwear that will have you swooning all the days of summer. Choose from bump friendly to bikinis and everything in between, then scoop up a matching piece for your mini me!
Don't lose sleep before the baby comes! Curl up and catch some z's with Boppy's Total Body Pregnancy Pillow.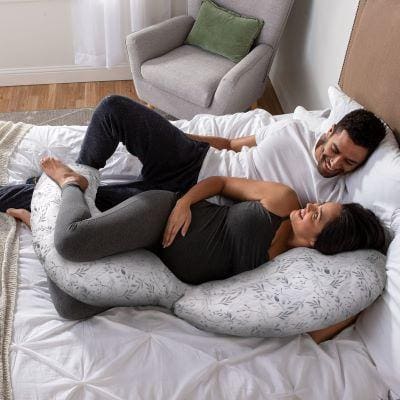 Created to support your baby bump, hips, lower back and shoulder all in one, the Total Body pillow is great for sleeping or lounging at home. Providing ultimate comfort all night long, you won't ever want to sleep without the pillow again.
Create a natural sleeping environment for your baby starting day one with this beautiful quilted Moses basket from Little Green Sheep.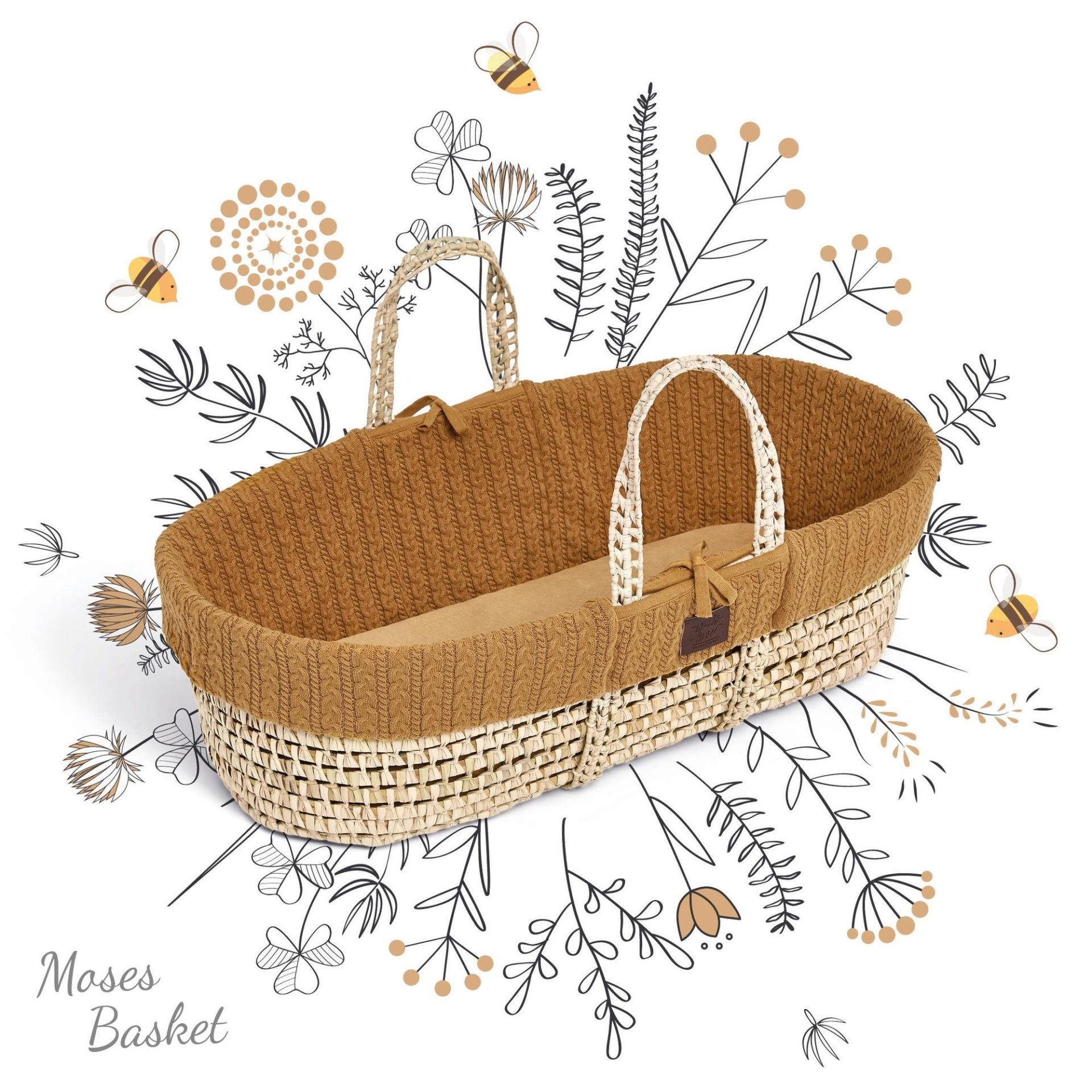 The perfect place for your new baby to sleep up to 6 months, this natural quilted Moses basket comes complete with an organic mattress. Light enough to be moved from room to room, this moses basket ensures safety and comfort in a bedside sleeper that adds a natural beauty to any space.
Summertime means more opportunities to enjoy the great outdoors! With Baby's Brew, the world's first battery-powered, portable bottle warmer, you can bring baby along on all of the season's adventures without ever having to worry about how to make a warm bottle! Featuring three temperature settings, Baby's Brew can warm breast milk, water, cow's milk, or formula in just minutes, anytime, anywhere.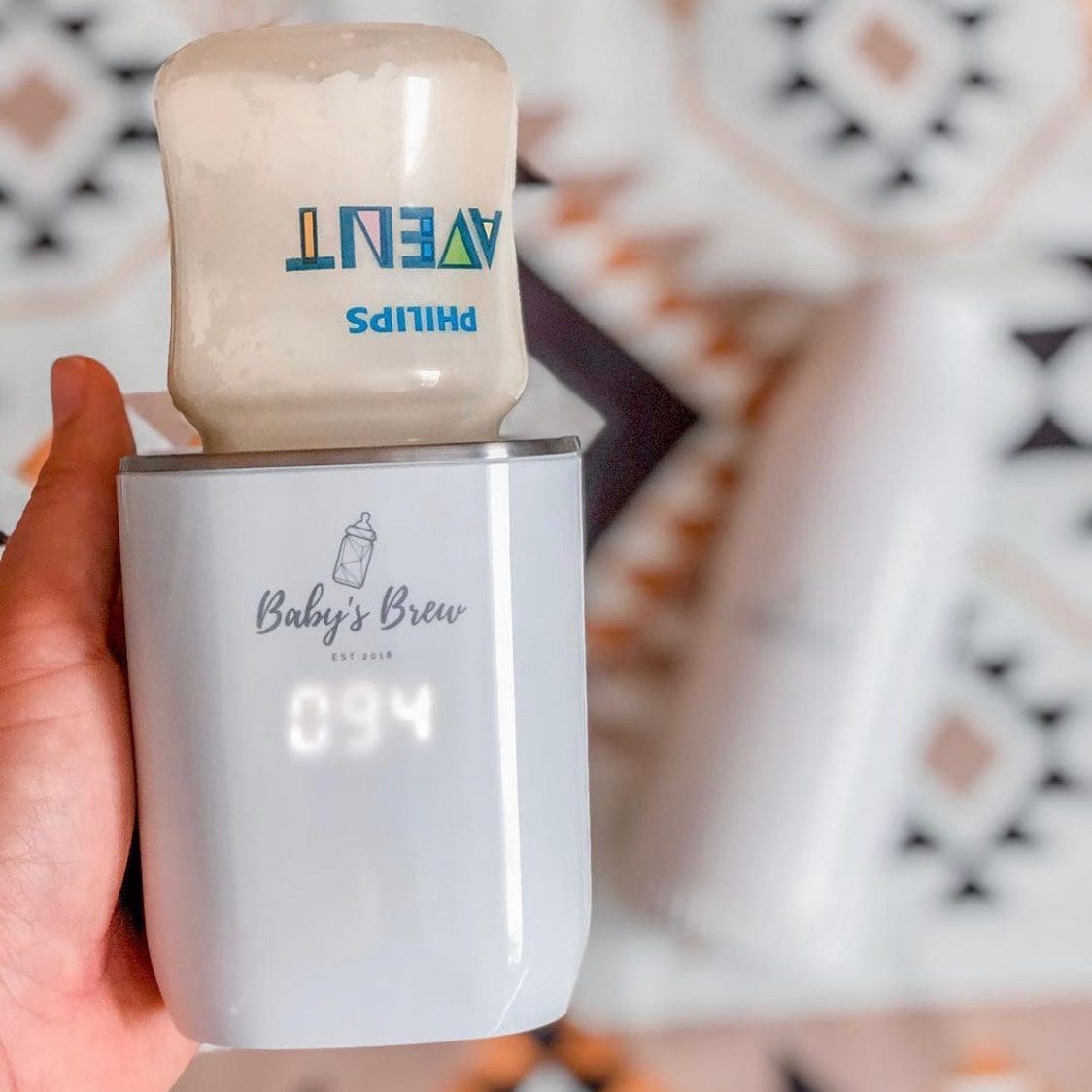 Unlike other baby and adult pajamas, Kyte BABY has THE softest products around that are economically sourced out of bamboo! In addition to also being hypoallergenic, bamboo is three degrees cooler than cotton, keeping mommy, daddy. and baby comfortable all year long. Summer snuggles never felt so good!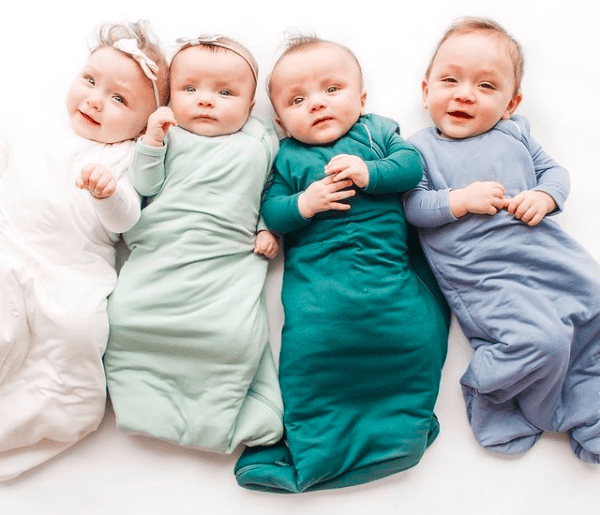 Check out Kyte BABY's full line of products including their sleep bags, zipper rompers, swaddles, ring slings, blankets, PJ's, loungers, and more!
The Jordan 4-in-1 Convertible Baby Crib by Delta Children is a must-have crib for stylish parents and babies in 2021! Its mid-century modern design is sure to elevate any nursery, featuring rounded spindles and splayed feet in a natural finish for just the right touch of style.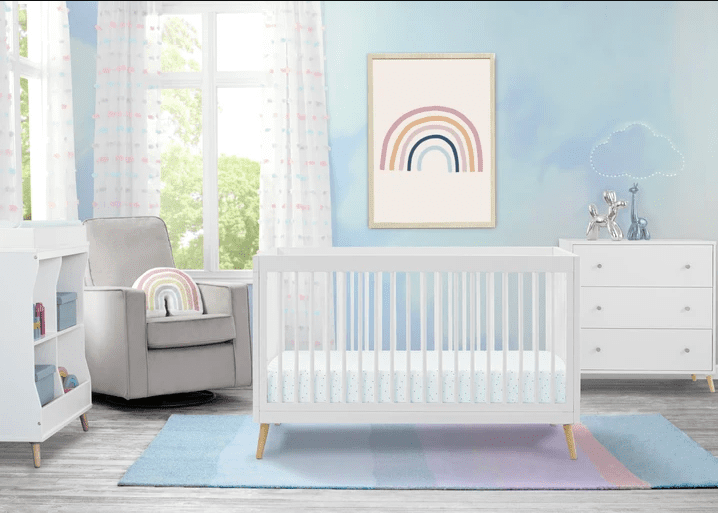 The adjustable height mattress support allows this crib to grow alongside your little one—start with the mattress at the highest height, then lower it as your baby grows. Over time, the Jordan can be transformed into a toddler bed, daybed or sofa.
Stuffed animals are the perfect way to create a sense of security and familiarity for your little ones. Complete your baby registry with a lovey from WubbaNub!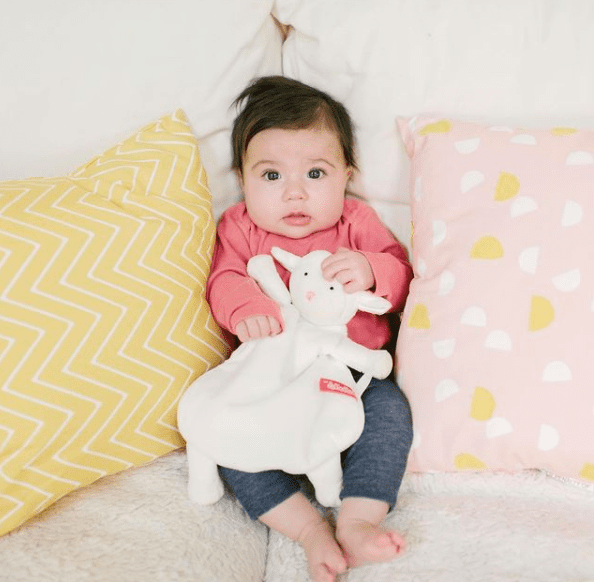 Designed with a soft plush and satin that offers tactile simulation and a playful rattle that entertains and lulls, these WubbaNub Loveys will get your little one through every adventure.