The Catholic High School for Boys in Little Rock, Arkansas is going viral in a big way—for keeping enabling parents OUT. It all started when the high school posted this sign on their front door—and a picture of the sign to their Facebook page.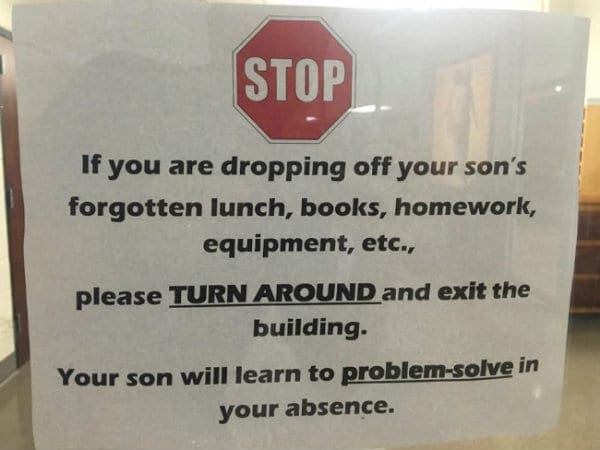 Photo: Facebook page
The caption on the Facebook photo reads: "Welcome to Catholic High. We teach reading, writing, arithmetic, and problem-solving." Since it was posted August 10, it's been shared over 119,000 times!
Principal Steve Straessle told KARK News that the policy was in place "simply to help boys avoid the default switch of calling mom and dad when things don't go right to bail them out." Some parents were afraid to leave their kids lunch-less, but Straessle assured them that no kids would go hungry at the school if they did indeed forget their lunch, because they would solve the problem themselves.