"The baby and the robot were crying in unison that night," Galloway told TODAY Parents. "Then (Olivia) kept coming in the room and she had moments where she was crying out of exhaustion."
Talk about a full house! Let's just say it was a loooooong three days. But days that were not short on humor to say the least!
"It was horrible," Olivia told TODAY. "Sometimes I would just be crying in the middle of the night because it would not stop (crying). It also would not burp!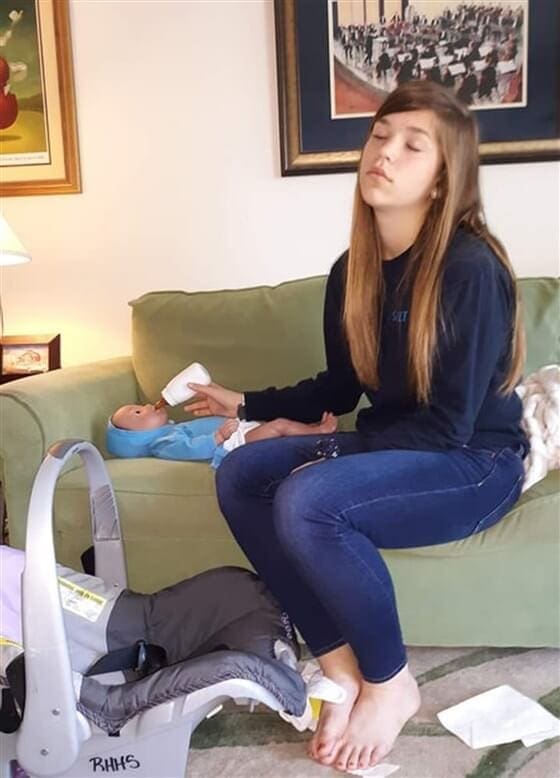 "It takes like 40 minutes of just hitting it in the back to get it to burp. Then it finally burps, and then 10 minutes later it wants to do the whole thing over again. I'm so tired."
When she returned William to her school on Monday, Olivia learned that she had failed the assignment because she didn't rock the baby every time its sensors went off. She also had points deducted for an improper hold.
"It turns out I broke its neck seven times," she said. "I have no clue how. I thought I did so well. I took care of that baby."
Fortunately, Olivia was given a chance to redeem herself this past weekend with a new baby named John.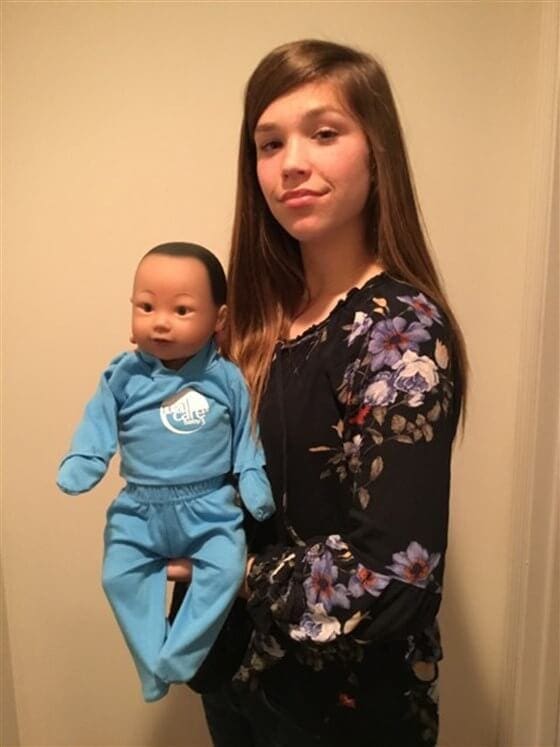 She was more prepared this time around, and had a better idea of what to expect — something Galloway says she was surprised by with the first robot baby.
"You would think that with all of her siblings that (Olivia) would have some kind of clue, but she was completely clueless," Galloway said. "Just because a child grows up with siblings, it doesn't mean they're ready for parenthood at all."
Galloway said she's glad Olivia's school offers the class, and feels that it's something every teen should experience.
As for Olivia, let's just say babies are not in her ten-year-plan.
"I don't ever want to have kids because of that thing," she said.