Oh, baby! Spring has arrived, and there has never been a better time to be a mom! We've compiled a list of this Spring's must-have baby products, to take the guesswork out of your nesting experience.
Check out our latest roundup, and start filling your registry with this Spring's hottest baby products.
18 Must-Have Baby Products For Every Mom This Spring
1. WubbaNub — The Original Plush Pacifier
Loved for their safe latex-, BPA, Phtalate-free pacifiers combined with adorable plushies that are soft to touch and hard to lose, WubbaNub is the must-have pacifier for any babe this Spring.
WubbaNub founder Carla Schneider invented the product 20 years ago when she was on vacation with her infant son who could not be consoled. She grabbed the hotel sewing kit and fastened his pacifier to his favorite stuffed toy. Voila, WubbaNub was born.
With over 60 varieties of pacifier plushies to choose from, WubbaNub makes it easy for babies to find their pacifier on their own, and self-soothe for years to come.
The Go With Me Slumber is a rocking bassinet designed for portability and for small spaces. Featuring mesh walls for visibility and breathability, the Slumber allows babies (up to 20 pounds or 5 months) to sleep safety and comfortably in any room of the house.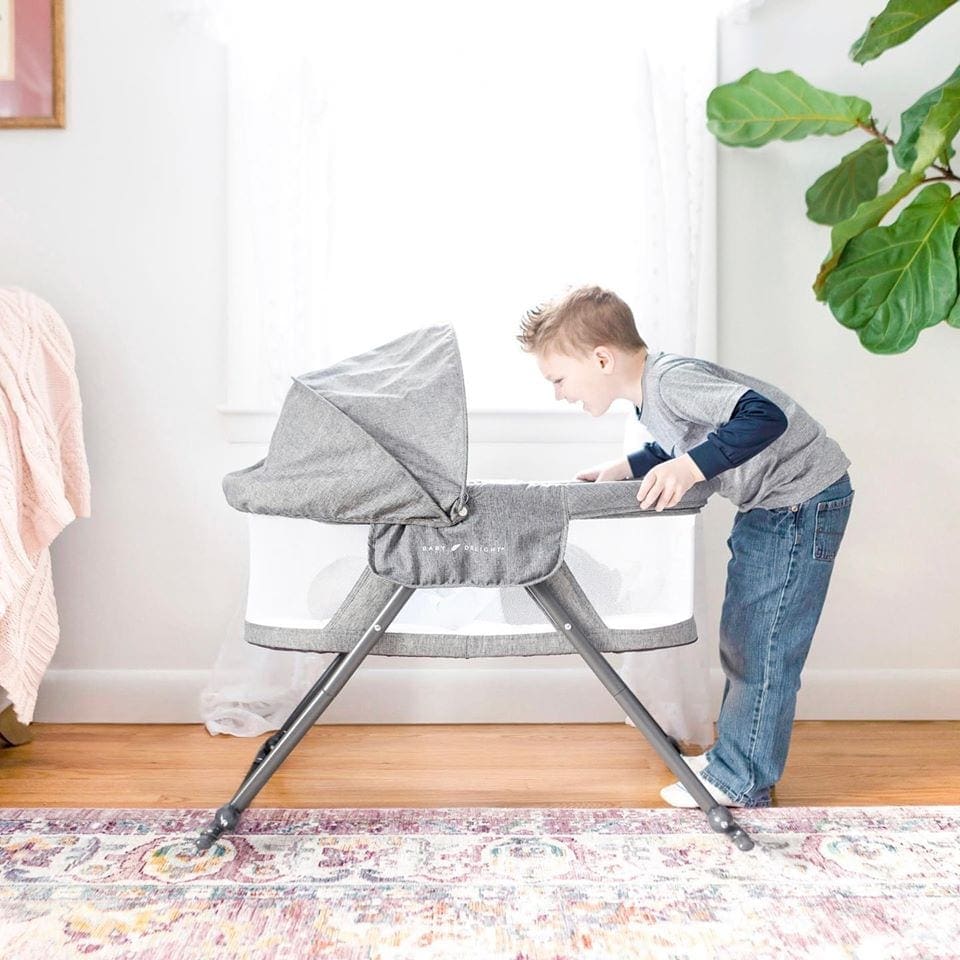 The optional canopy and netting add design features for any situation – both indoors or out, and the Bassinet can be manually rocked or locked into a stationary position. The Slumber conveniently folds up in seconds and can be put into the included carry bag for travel or storing.
Powered by Hubble, The Motorola Lux65 is THE baby product you need in your life this Spring. Whether you're at home or on the go, parents  have the ability to stream in Full HD from anywhere by downloading the Hubble Connected app to their smartphone or tablet. With the Motorola Lux65, parents can see, hear and sooth their baby in real time with options for white noise, lullabies, and even the ability to talk to your child through the monitor. You'll also receive alerts when any motion or sound is detected.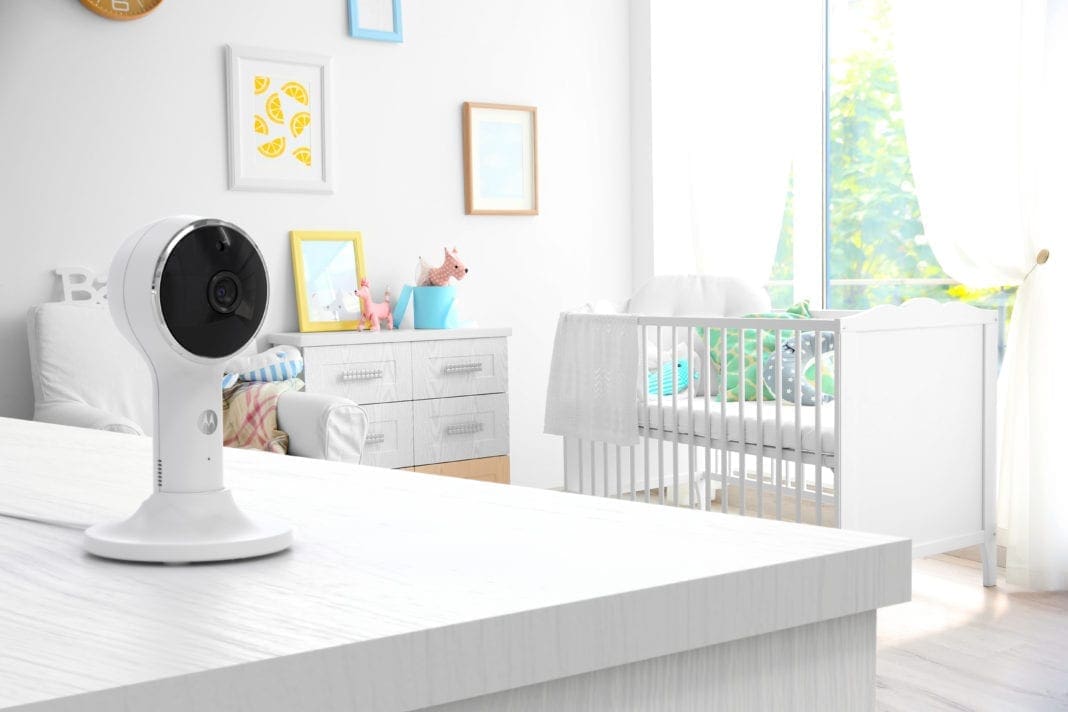 Parents can also capture and save special moments by manually recording video footage for safe keeping or to share with family and friends. You can also sooth your baby to sleep without going into the nursery by either playing them a selection of lullabies, soothing sounds and stories or record one of your own voice to play back.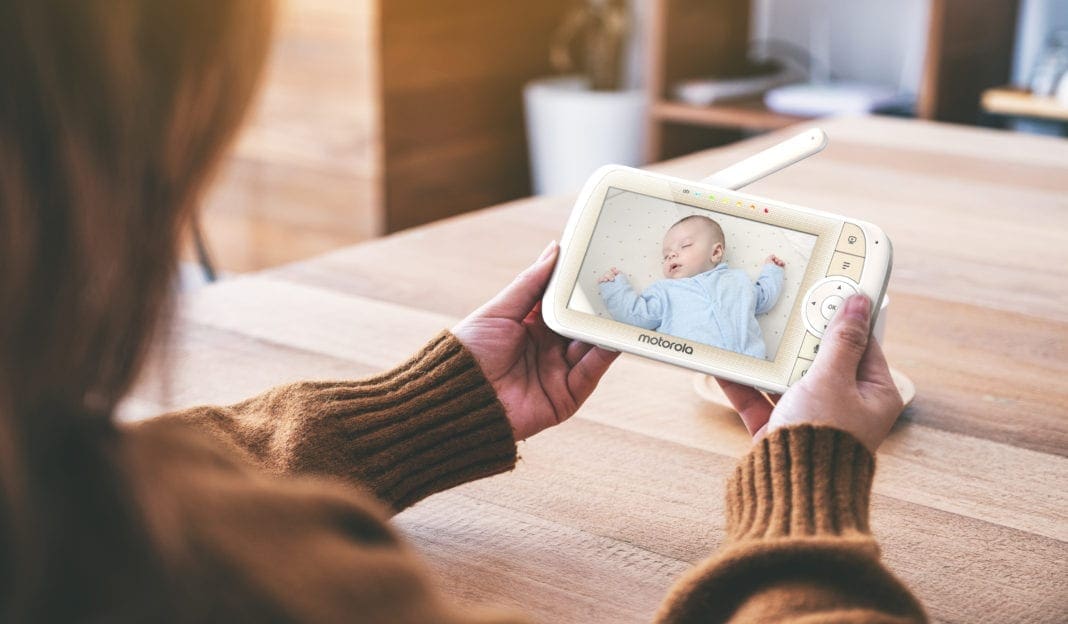 Adding a minimalist touch to your little one's wardrobe is Scandinavian-inspired baby brand TØY. Pronounced "TAY" in Norwegian, the word simply means "clothing."
With the belief that less is more, this San Francisco-born brand focuses on high quality organic fabrics that are unbelievably soft to the touch, and will minimize your baby's exposure to chemicals, making the clothing safer for your little one's sensitive skin.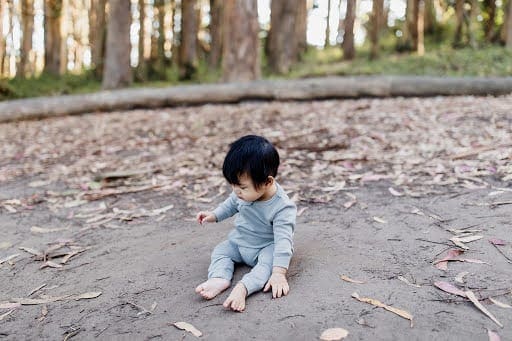 Nanobébé is the first feeding bottle designed to protect precious breastmilk nutrients which are so essential to baby's health.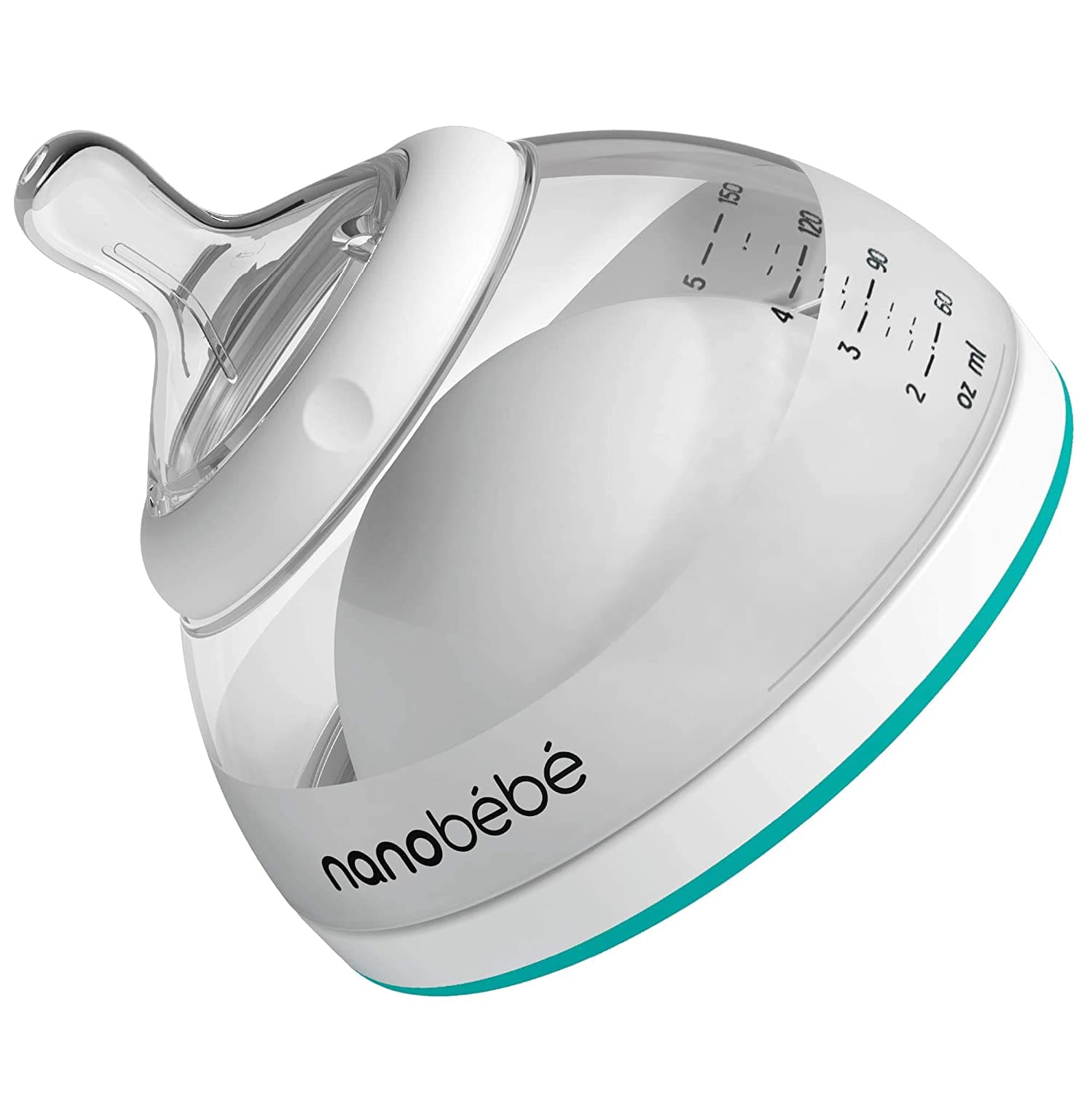 Thanks to its unique geometry and increased surface area, the bottle cools quickly, reducing bacterial growth and warms quickly at safe temperatures, so you can promptly feed your hungry baby without exposing breastmilk to nutrient-damaging temperatures.
In fact, the nanobébé bottle warms up 2-3 times faster than standard bottles.  The included breast-pump adaptor means you can express breastmilk directly into the bottle, and then store it in the freezer or fridge.  The bottles are stackable which helps track pumping order and saves storage space. Finally, nanobébé's innovative breast-like shape allows your baby to hold it on their own and self-feed from a much younger age.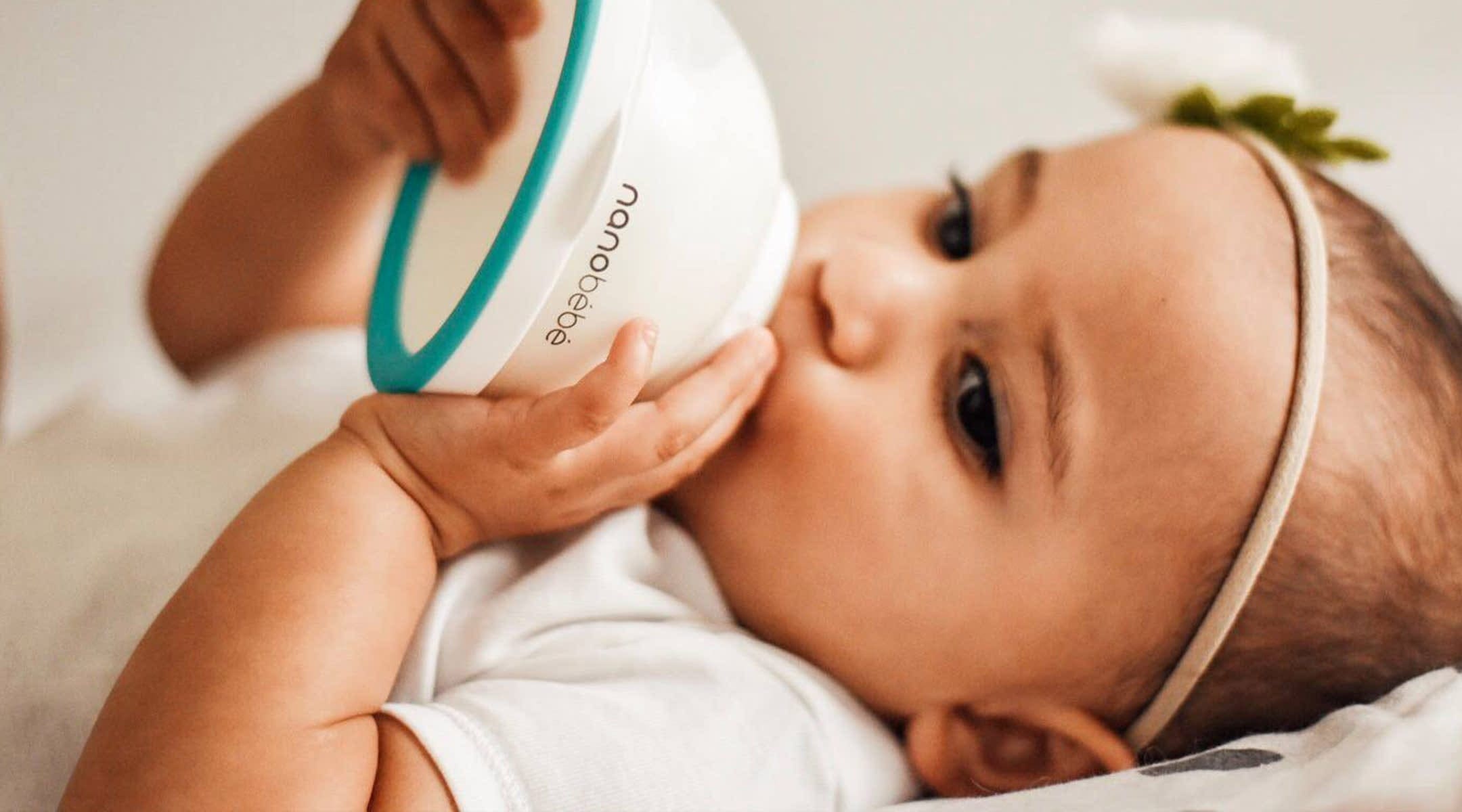 Nanobébé is your one-stop-shop for all things breastfeeding. With everything from breastmilk bottles, to breastmilk storage, to nursing pads and diaper bags—perfect for toting around all of the essentials AND your breast pump, so you're ready wherever you go.
Belly banding, or abdominal binding used to be common knowledge as the way to relieve symptoms of colic.
MEMEENO brings this practice back to life and it's safer than modern alternatives with no need for harmful, microwavable heating packets, medicines, drops, waters, teas or tinctures.
Memeeno's self-heating organic cotton makes it so that the belly bend heats up using your baby's own body temperature. The adjustable fastener fits babies of all sizes, soothing babies one belly at a time from newborns to 12 months old.
FridaMom is paving the way for new moms in preparing them for all things postpartum. And ladies, thank God someone is.
Their Hospital Must-Haves kit is the motherload of postpartum must-haves, from first contractions to first post-baby toilet trip. Just pack the Labor and Delivery + Postpartum Recovery Kit in your hospital bag and you're good to go!
It's all part of FridaMom's 5-step Postpartum Recovery Regimen to cleanse, wear, cool and absorb, soothe and relieve pain in the perineal area.
The full kit includes:
1 Delivery and Nursing Gown
Labor and Delivery Socks (1 pair)
Upside Down Peri Bottle (1 peri bottle)
Disposable Postpartum Underwear (4 pairs)
Instant Ice Maxi Pads (4 pads)
Perineal Cooling Pad Liners (24 witch hazel liners)
Perineal Healing Foam (net 5 fl. oz.)
Toilet-top storage caddy and carry case
FridaMom, has all of the postpartum preparedness tools that every new mom needs before she heads into labor.