It's HARD to travel with a baby—especially when you have to sleep in the same room! As seen on Shark Tank, SLUMBERPOD® is a quick-assembly privacy pod that helps babies and toddlers get a good night's sleep, no matter where they slumber.
SlumberPod is the FIRST portable, privacy sleep nook that allows babies to sleep in their safe and familiar playard or travel crib with room to sit up or stand up inside. Its premium fabric canopy provides a dark and private place for babies to sleep, anywhere.
Created by a mother-daughter team, the patent-pending SlumberPod solves the age-old problem of getting a good night's sleep while sharing a room with your little one on trips and overnight stays.
Mama friends, grocery shopping will never be the same. Gone are the days of lugging a 50-pound car seat into the store and taking up all of the room in your shopping cart. The Binxy Baby shopping cart hammock is a TOTAL game-changer when it comes to baby products! And it's as adorable as it is durable.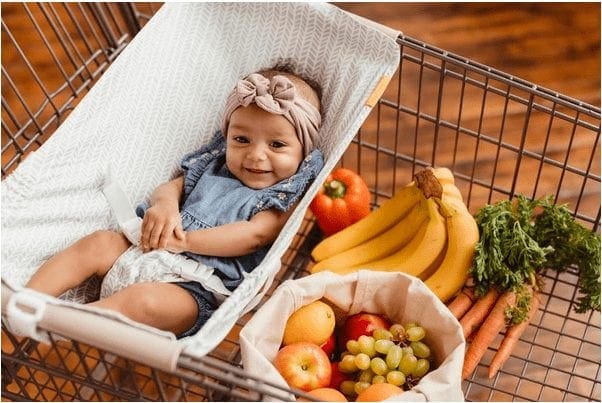 Using two layers of high-quality upholstery weight fabric and reinforced seams, the Binxy Baby shopping cart hammock will hold up to 50 pounds. Its durable clips ensure baby is safe in your shopping cart, without taking up all of your space. The best part is, when you're finished with your Target run, simply take baby out, roll it up, and store it away! Binxy Baby shopping cart hammocks are small enough to fit in your purse or diaper bag with ease!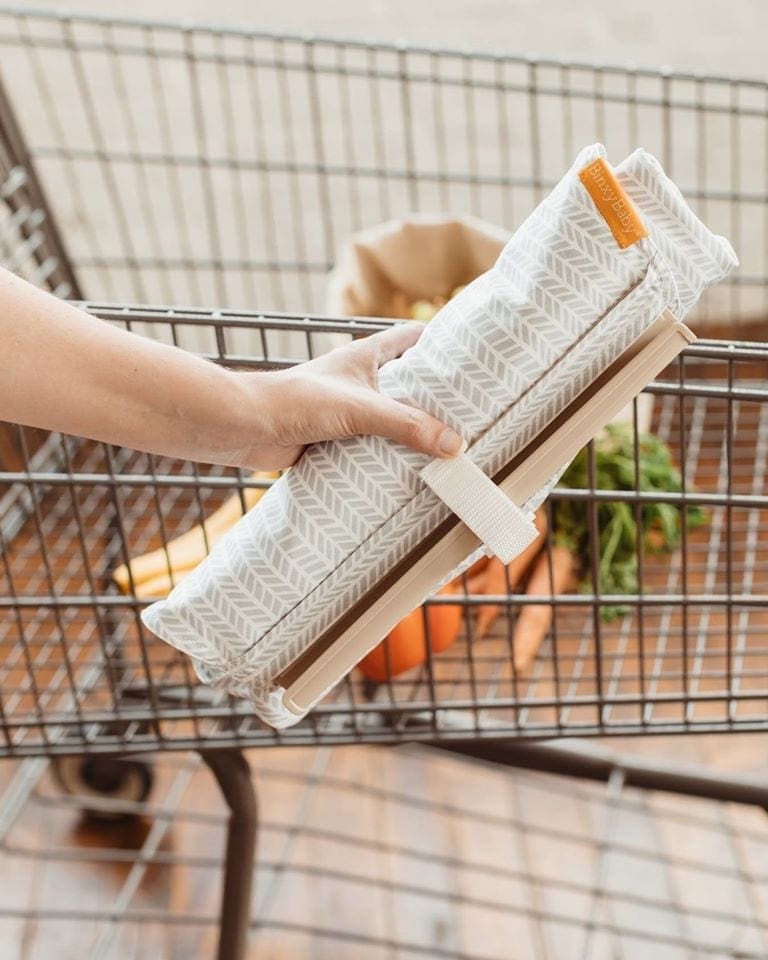 The Roo Heartbeat Monitor (powered by Hubble, the mobile app and smart platform by Motorola) allows expecting parents to hear and monitor their babies heartbeat from the comfort of their own home. It's the world's first-ever safe and non-invasive prenatal fetal listening device for in-home use.
The Roo listens, hears, and plays your baby's heartbeat. It also offers the option to record, track, and share the data with your loved ones via Bluetooth. This feature allows the memories to last a lifetime and also records the growth of the baby while tracking key milestones throughout the pregnancy.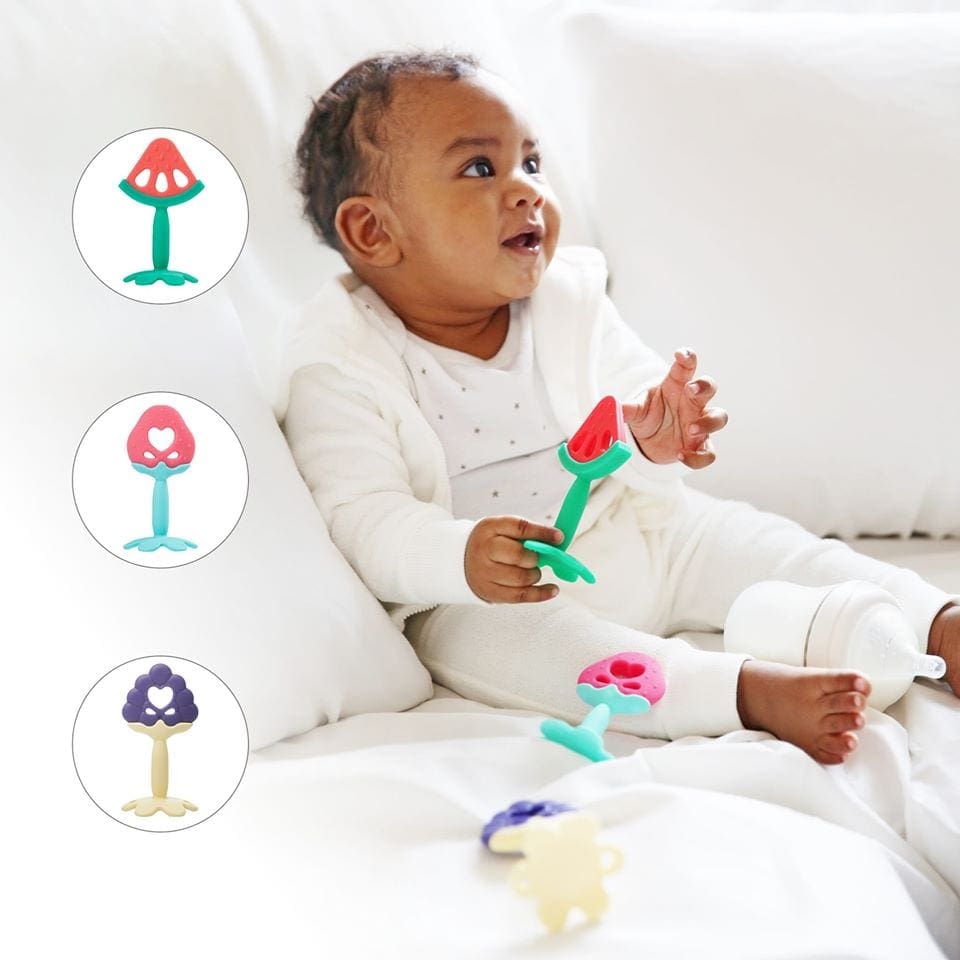 Terrible twos? How about terrible teething. For most parents, teething babies can be tough to both soothe and resolve. With Perry Mackin Soft Silicone Teethers, your little one can find relief.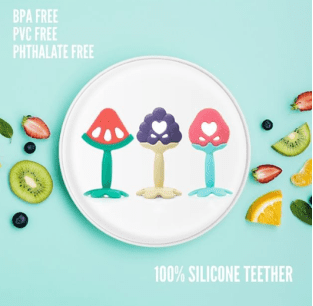 Designed like their favorite fruit with an easy to grip handle, Perry Mackin's colorful and fun silicone teethers provide comfort and relief during teething. Place in the freezer or refrigerator for your little ones to enjoy the cooling sensation on emerging teeth while they chew and bite the soft texture.
Check out Perry Mackin's full line of baby products including teethers, baby bottles, bibs, bags, neck pillows, and luxury gift sets, perfect for the new mama in your life this Spring.
Designed with small children and grown-up yogis in mind, Cushmat is the multi-functional, play mat built to fit your lifestyle.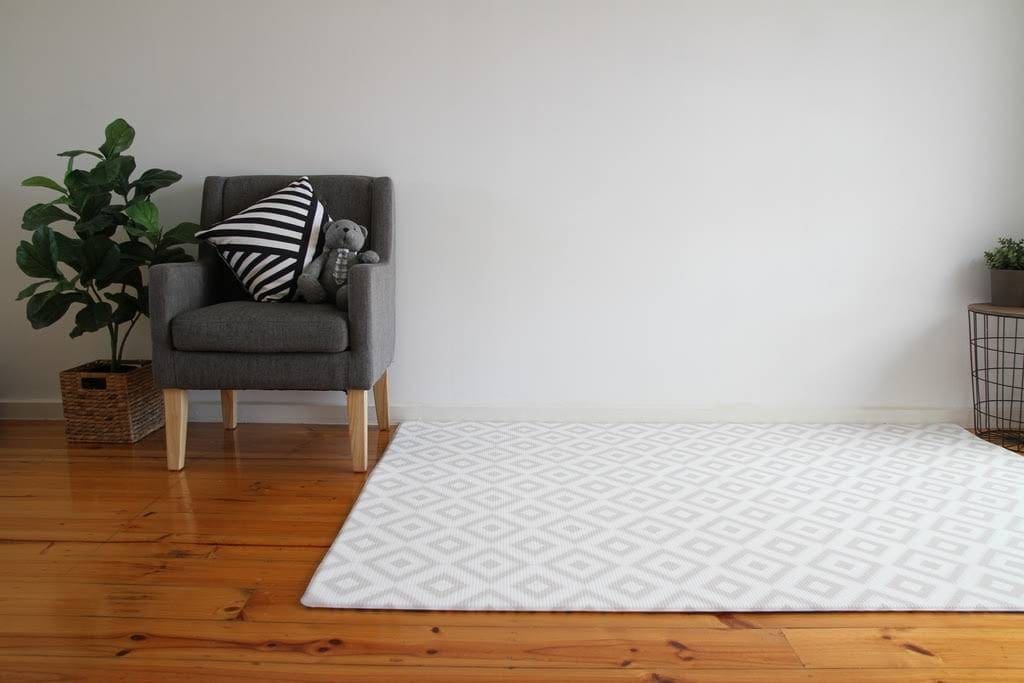 Cushmat provides the stylish, super soft, non-toxic, hypoallergenic, durable, eco-friendly and waterproof play mats meant for all ages. From a baby's tummy time to your exercise time, these mats remain durable for your family's floor activity needs.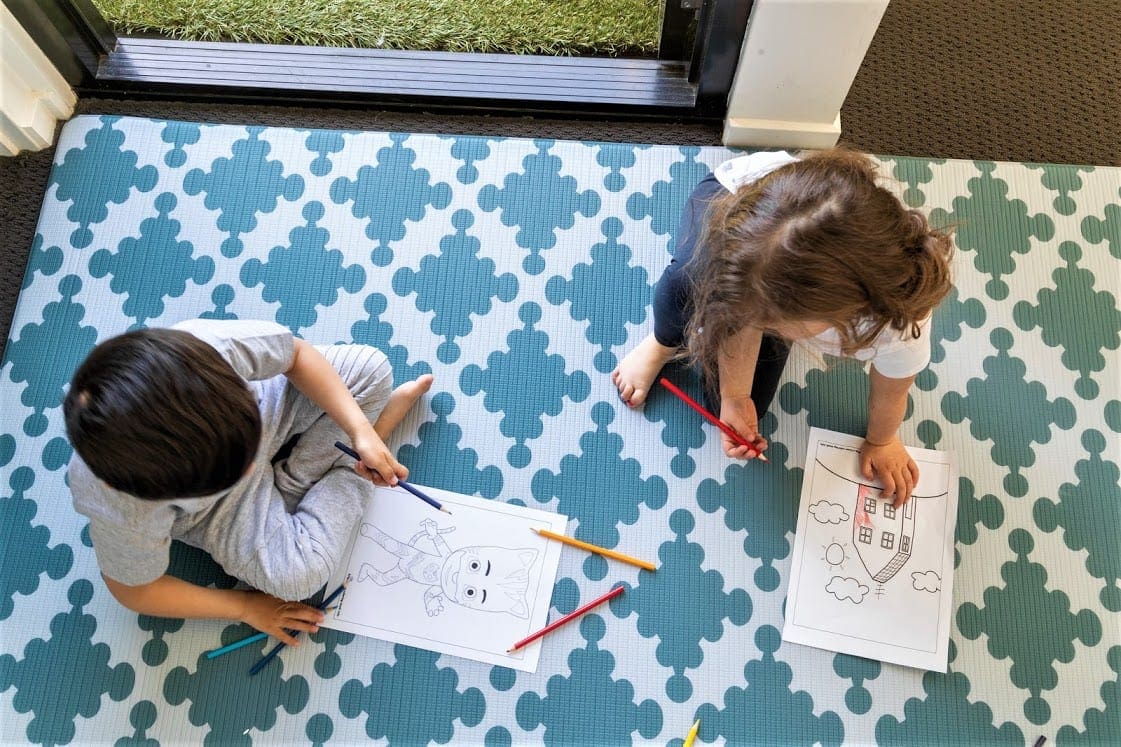 At 79 x 55 inches, it's the size of an area rug—and just as design-friendly, transforming any space into a safe, comfortable area for every member of the family.
Every new parent desperately wants to document and remember every last detail of their baby's first year. But between the sleep deprivation, the baby who demands to be held 23.5 hours a day, and the mountains of laundry, making a baby book the traditional way can feel virtually impossible. Enter: The Short Years.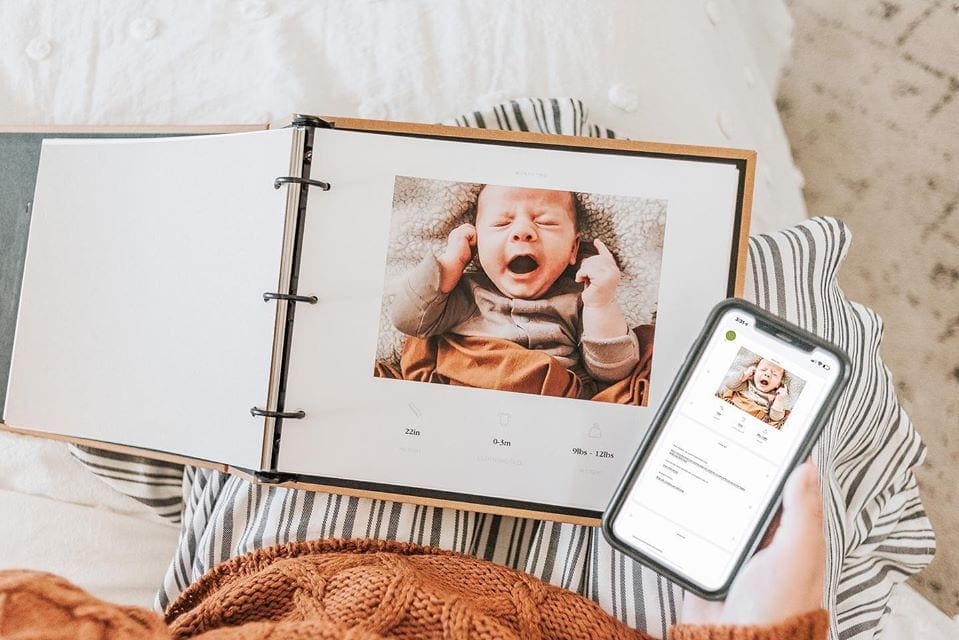 Simply answer a few questions and upload a couple of photos in The Short Years Baby Book App each week. Then, The Short Years uses your answers and photos to make beautiful, personalized baby book pages. All that's left is to pop them in your baby book as they arrive in the mail.
The Short Years ships your baby book pages every time you complete three chapters in the app, so you can watch your book come together throughout baby's first year, and have a beautiful keepsake of your baby's first moments and milestones that will last a lifetime.
Motorola Comfort Cloud isn't your regular co-sleeper. New parents can now sleep with ease knowing that their newborn child (up to 8 months) will be monitored day and night with the Motorola Comfort Cloud smart sleep technology. This innovative baby lounger is covered with a soft breathable fabric that is machine washable.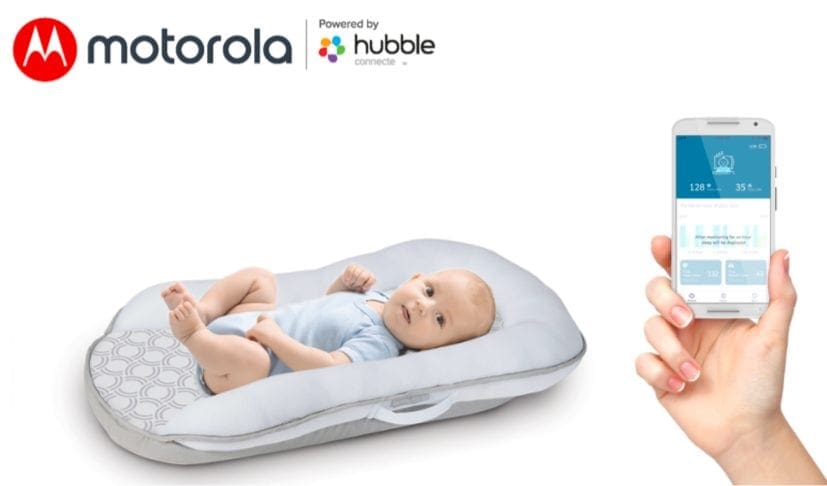 The Comfort Cloud delivers sleep analytics from newborns by tracking their breathing, heart rate, respiratory rate, sleep cycles, body movements and sleep time. Using Hubble Connect, Motorola's innovative technology the Comfort Cloud provides instant alerts to parents when their child's breathing rate leaves present zones for more than 20 seconds. This device also allows parents to learn their child's sleep patterns, track historical trends and receive sleep reports to ensure their baby is getting the right amount of sleep to the recommended standards.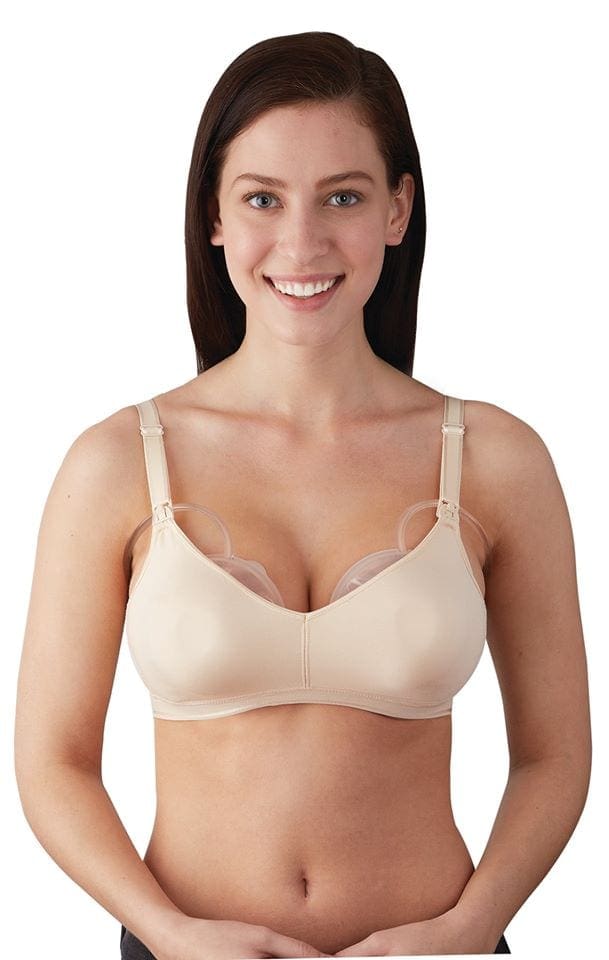 Freemie is a revolutionary collection system that allows mothers to collect breast milk in a hands-free and concealable way. The pump gives you the freedom to pump anywhere, anytime for as often as you need – with a system that adds an extra layer of convenience and comfort.
Each Freemie Collection Cup is worn in your bra, underneath clothing. It feels and works just like regular breast pump equipment when placed over breasts. But instead of milk falling down tubes and hanging in bottles below the funnels, it collects in cups that surround the funnels. The small sized pump clips onto your waistband, making for hands-free, wearable pumping on the go.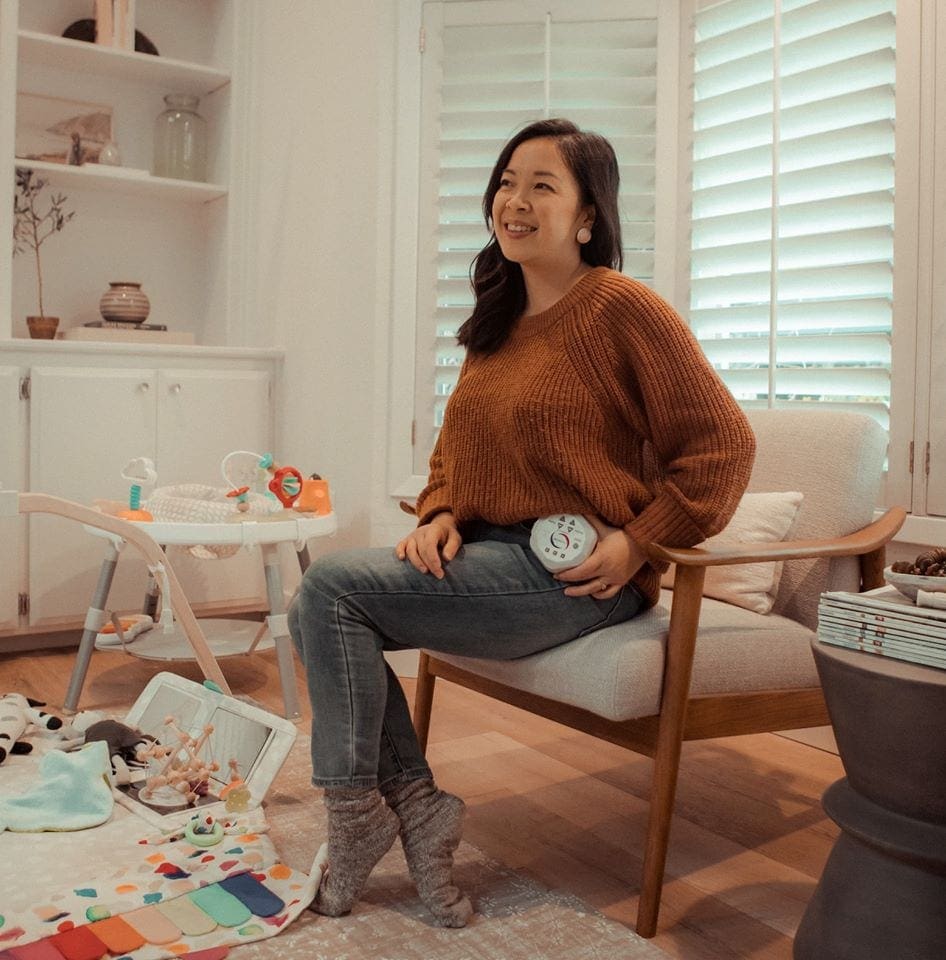 Fresh air and exercise are good for mom and baby! The Baby Delight Go with Me™ Dart Ultra Compact Stroller makes it easy for new moms to stroll the sidewalks and soak in some springtime sun.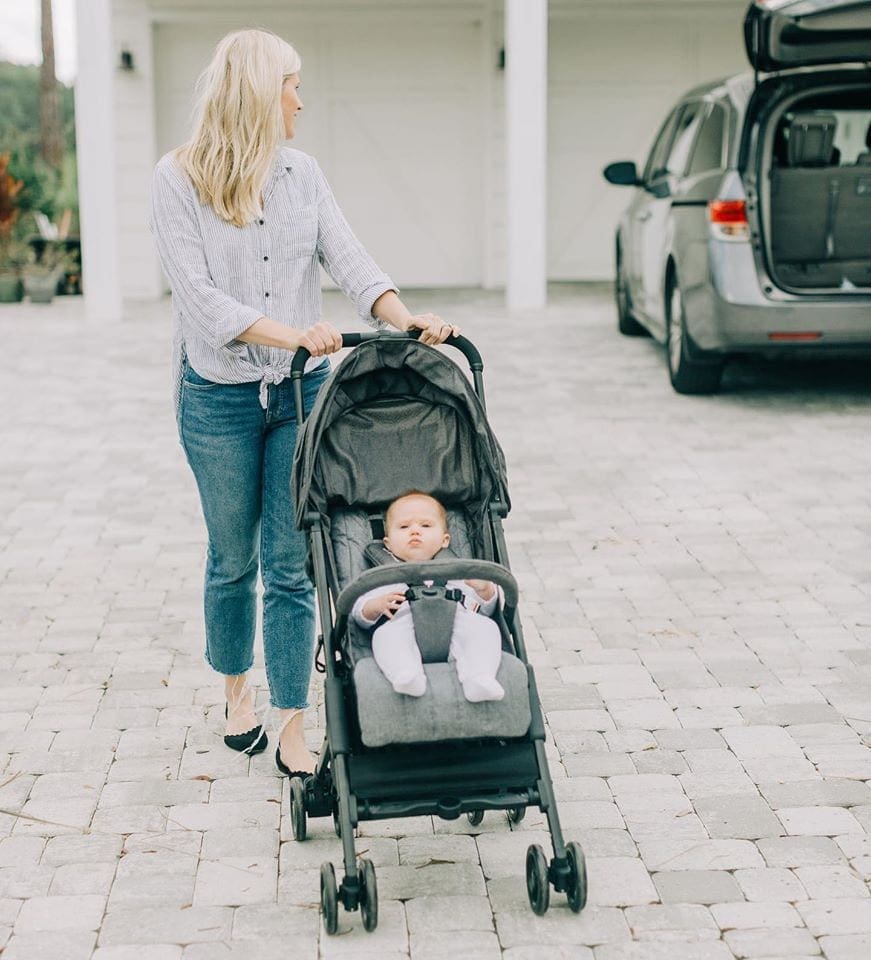 Designed to go anywhere, the stroller offers a 5-point harness to keep baby safe and secure as well as a large storage basket and large retractable canopy to keep baby cool and shaded. With its cushioned seat and expandable leg rest, your little one will always be comfy
The Dart Ultra Compact Stroller can be folded with one hand and stored easily in the trunk or overhead compartments of the plane or train.
The Simple Wishes SuperMom All-in-One Bra combines the best features of your favorite nursing, hands-free pumping, and maternity garments into one easy to use bra.
Its elegant style, comfortable support and multi-functional convenience fits your body and your busy life.  Harness your Super Powers while breastfeeding, hands-free pumping, or doing both with the SuperMom Bra.
Chicco PhysioForma Pacifiers actively support baby's physiological breathing that improves the quality of sleep.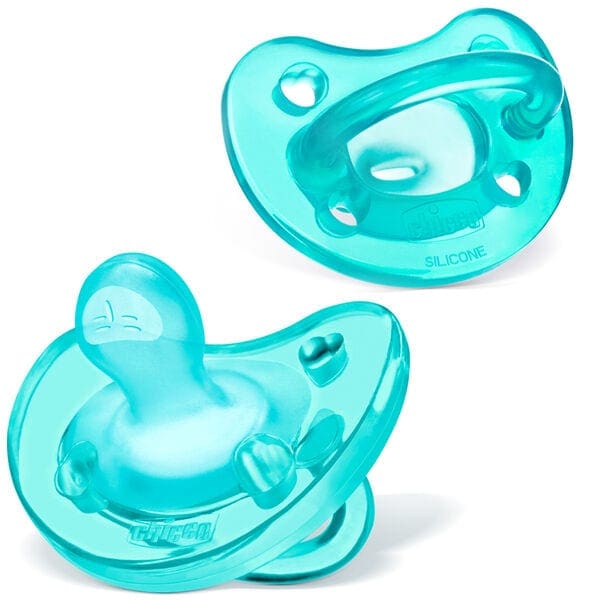 The pacifiers offer an exclusive nipple design that help position the baby's tongue forward to maintain an open airway. The lateral curve of the nipple evenly distributes the tongue's pressure against the palate, and its tiny ridges and inclined nipple shape guide proper tongue placement.
The extra-soft, satin-textured silicone nipple gives the baby more comfort while preventing slip. The double ventilation channels promote air circulation that help prevent the gathering of saliva.
There you have it friends! This Spring's baby products picks are functional, stylish, and just what you need to make life a little easier as you welcome baby into the world!
We love hearing from our community of moms! Tell us which baby products are your life savers in the comments below.