Now, four years after the trauma in my marriage, we still value this bedtime routine. When I say "routine", I mean consistency, not ordinary. Prayer reaches the heart of an eternal, powerful, present God. That's anything but ordinary.
When Micah told Josiah he was leaving our family, I prayed out loud for peace and healing over my kids and I asked the Holy Spirit to do his work in my family. I wanted them to know how to respond when bad things happen. Because bad things will happen.
Praying with the kids at bedtime has become a way to slow things down when they are just growing up too fast, or when the days seem chaotic, or hard. Coming together before the Lord has become a debriefing of sorts from the crazy world at times.
I want my kids to know how to pray.
I want to let them see me struggle so that they will be equipped to struggle. I can't shield them from bad things. But I can let them know that when troubles come, we do not crumble. It's ok to be hurt and weak at times, of course. But we do not despair. We do not fall apart like we have no hope, because we are not hopeless.
Hebrews 4:16 says  "Let us then with confidence draw near to the throne of grace, that we may receive mercy and find grace to help in time of need." We have somewhere to go! The throne is occupied by a King with access, abundance, power, and with the completed work of the cross at our disposal.
While I don't want my kids to suffer long, I do want them to face enough tension to establish confidence in approaching the throne. When do we do that? In time of need.
Today my marriage has been restored, and now my husband now lays hands on our children and blesses them, all of us growing in our faith together.
I know many marriages do not reconcile. I have several friends whose marriages ended in divorce. Yet, regardless of the outcome of a marriage, our children are watching us. I feel very fiercely that I do not want to shield my children from every bad thing.
I want my children to know the truth about God's word. I want them to know about sin because I want them to know about redemption. I want them to know there is a real enemy. Because I want them to know we have a real savior. That God is real. God is bigger. God is stronger. When we need something, we know what to do.
***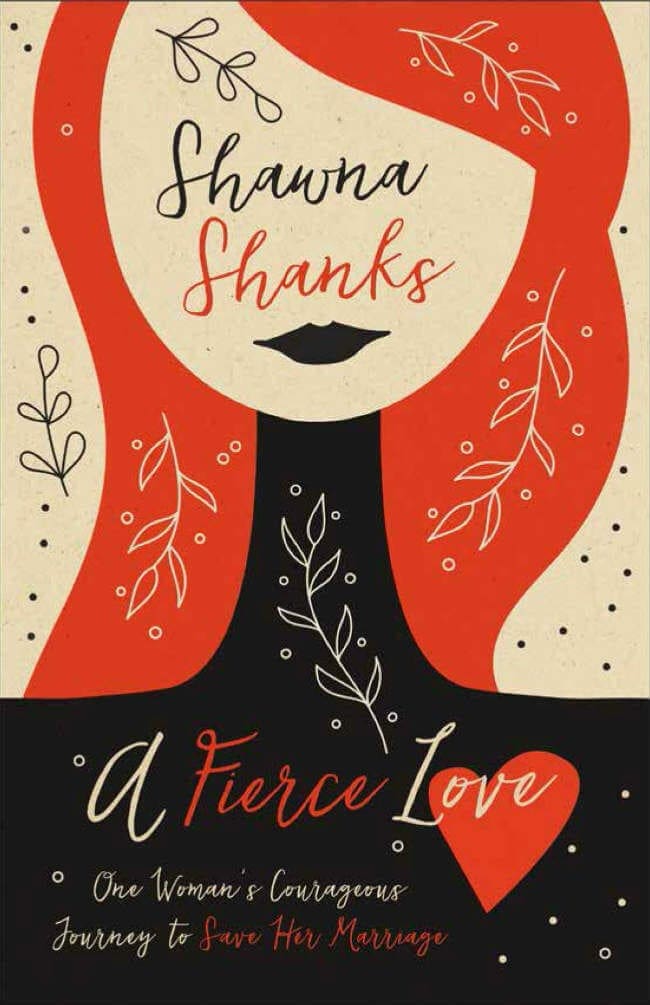 Excerpts Taken from A Fierce Love by Shauna Shanks. Copyright ©2017 by Shauna Shanks. Used by permission of Zondervan. www.zondervan.com. Get it here on Amazon.
Shauna Shanks is a wife, mother, and entrepreneur. She started Smallfolk, a health food café, out of her passion for health and fitness. She graduated from Christ for the Nations Institute in Dallas, Texas, with a focus on world missions. Shauna and her husband, Micah, who is a police officer, have been married for more than a decade, and they live with their three boys on an Ohio farm. www.shaunashanks.com