Kevin Burns, the CEO of Juul Labs—the bestselling e-cigarette company in the U.S.—has a message for parents of teens addicted to his company's products this week: "I'm sorry."
The San-Francisco start-up launched in 2015, and rapidly became one of the major players in the e-cigarette industry, dominating more than 40% of the market today. The product's quick rise in popularity prompted The Boston Globe to call it "the most widespread phenomenon you've likely never heard of."
Juul devices don't look like your average cigarette. In fact, to many, they resemble that of a USB flash drive, which is partly why they've become so popular among teens. The sleek design fits seamlessly in a closed fist.
Though they are small, Juul packs a loaded punch.
One vapor cartridge contains as much nicotine as a pack of cigarettes or 200 cigarette puffs, according to the advocacy group, The Truth Initiative.
The Food and Drug Administration has declared teen vaping an "epidemic," citing federal survey data that showed nearly 21 percent of high school students vaped last year.
Studies have found that teens who use e-cigarettes like Juul, are more than four times as likely to begin smoking tobacco cigarettes within 18-months, as their peers who do not vape.
As more and more heavy-hitters blame Juul for the teen vaping epidemic, Burns told CNBC's Carl Quintanilla what he would say to the parents of a child who is addicted to his company's products.
"First of all, I'd tell them that I'm sorry that their child's using the product," said Burns, who joined Juul in late 2017. "It's not intended for them. I hope there was nothing that we did that made it appealing to them. As a parent of a 16-year-old, I'm sorry for them, and I have empathy for them, in terms of what the challenges they're going through."
E-cigarettes were originally intended for adults who are trying to quit smoking. The vaporized gadgets provide the nicotine fix, while weaning addicted adults off of tobacco.
One Juul cartridge contains 5 percent nicotine compared to other e-cigarettes in the arena who usually have 1 to 2.4 percent nicotine. Since first coming under fire for their popularity, Juul has made cartridges available containing lower doses at 3%, still higher than the average e-cigarette cartridge.
The problem is that the products have become insanely popular among teens who believe that vaping is "harmless" because it's not the same as smoking tobacco cigarettes.
But vape-addicted teens tell a different story.
I sat down with two young adults—a boy and a girl who asked to remain nameless—who told me how vaping has controlled their lives.
Both teens, who now also smoke tobacco cigarettes, said that they notice almost immediately when they're in "need" of a hit.
"I'll have days where I'm super irritable," the young girl told me, "and then I'll realize, 'oh, I haven't vaped today.'"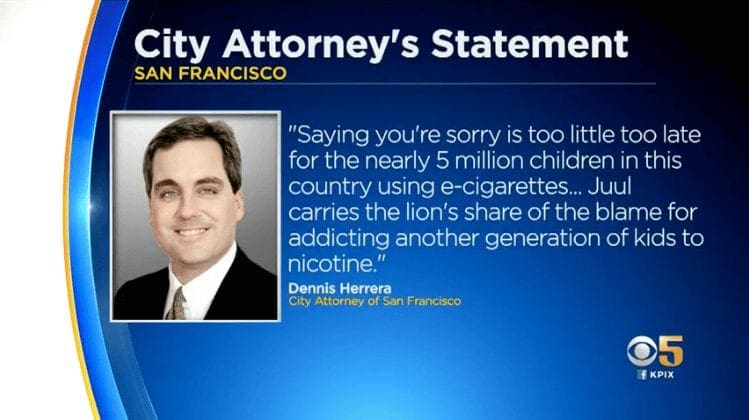 And the epidemic doesn't stop at just nicotine-loaded Juul cartridges. A 2018 report by the Journal of the American Medical Association (JAMA) revealed that one in eleven middle and high school students surveyed admitted to vaping marijuana.
Juul says its products are meant for adults, not minors. The company supports raising the minimum smoking age to 21 to keep teenagers from buying its e-cigarettes.
In an attempt to keep teens away from their products, Juul has pulled several flavors such as cream, fruit, and mango from store shelves. They've also shut down all social media campaigns, turning away from the "lifestyle" branding that first skyrocketed the company in 2015.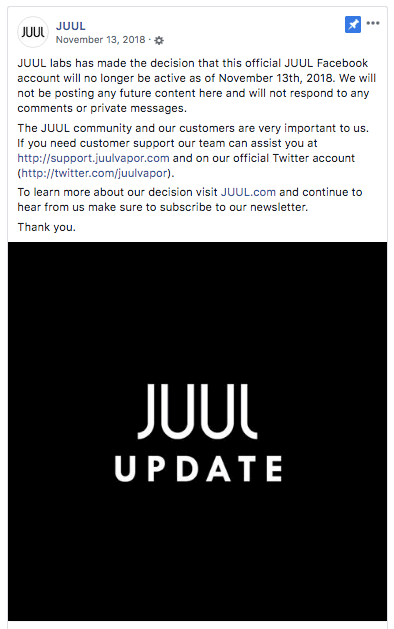 Nicotine is an addictive chemical, and evidence suggests that nicotine use during adolescence and young adulthood has long-term impacts on brain development.